From news and reviews, to interviews with cigar industry insiders, to the latest in products and innovation in the cigar industry; we here at SimplyStogies.com are dedicated to bringing you the best possible content.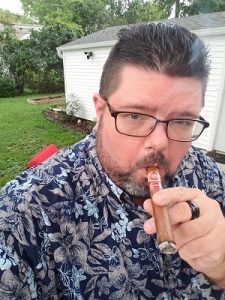 Admin/Podcast/Cigars & Coffee/Social Media/Discord
James is a podcaster from Cedar Rapids, Iowa and has been podcasting for over ten years. James began his cigar journey in 2018.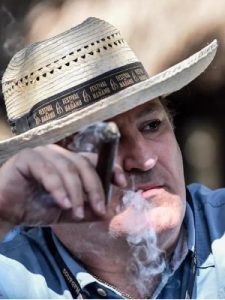 Podcast Co-host/Cuban Cigar Afficionado
Nick Syris' journey starts with running cigar shops in the Middle East, then to Cuba where he learned the art cigar blending and finally to his own cigar brand, LH Cigars. Nick is a subject matter expert when it comes to Cuba and is a former co-host of the Smooth Draws radio show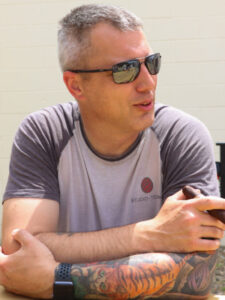 Admin/Clear The Air After Show
Tim is an Active Duty National Guardsman and a Cigar Rights of America Ambassador for the state of Iowa and Nebraska. Tim began his cigar journey in 2008.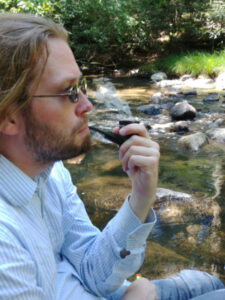 Michael is a mechanical engineer living in Central Pennsylvania. He started pipes in 2014 and almost immediately began writing pipe tobacco reviews.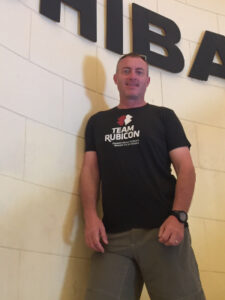 Randy has been smoking cigars for over 15 years. He's a simple man of simple pleasures, but has learned to appreciate the finer things in life.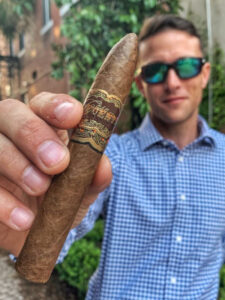 Reviews/Foreign Cigar Correspondent

David is an Active Duty member in the US Air Force. He smoked his first cigar in 2005 and has been on a serious cigar journey since 2010.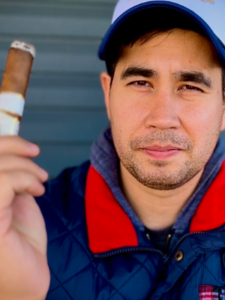 I was born in Baltimore, MD and have lived all over the United States and in Asia. While I have smoked cigars occasionally for the last 9 years. In the last 4 years, smoking hand made cigars has become a hobby. Most weekends you will find me BBQing, drinking whiskey, and smoking cigars. I also enjoy drawing, powerlifting, and mountain biking. I have been happily married for 13 years and have 4 daughters.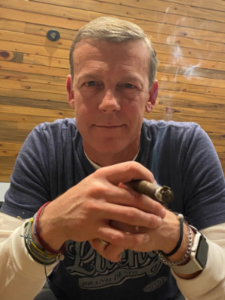 Cigar Reviews, Coffee Expert
31 years ago I smoked my first cigar for love, ended up loving cigars. I smoked through the cigar boom in the 90's when a Roosters Cock fetch $9.00, was seasoned by the time Acid hit the market and can tell you – today is the absolute best time to smoke cigars. There are so many amazing blenders today. Been there done that with Janus Tobak, traded it in to focus on roasting coffee which allow me to create and push the boundaries of coffee roasting. I'm sure I'll be somewhere between Mayan Chocolate and a Cosmic Brownie when it comes to my reviews.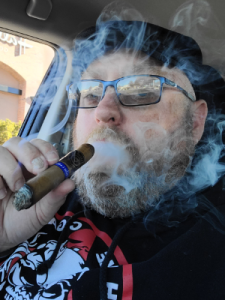 Bruce has been smoking cigars since 2006.  Bruce has been in EMS for 27 years.  He lives in the Myrtle Beach area with his wife and 8 year old daughter.  His hobbies include BBQ, NY Yankees Baseball and spending time with his family.