Every year the cigar industry waits with bated breath to find out which cigars will make Cigar Aficionado's annual Top 25 list. And every year I become a little bit more disappointed — and a lot more jaded. For years the Top 25 was the "it" list that could make or break a cigar producer; a coveted spot would send enthusiasts scrambling to find the "must have" cigars from the last year. The top 10 was celebrated as the cream of the crop. All was right with the cigar industry. But somewhere along the way, things changed.
Cigars have become a much larger hobby in recent years, owing to more affordability at the lower range, as well as a wider base of smokers coming from all walks of life. Women are joining the hobby, unlocking a huge swath of potential smokers from a traditionally male-dominated segment. Many women are leaders in the cigar industry, from influencers like Delicia Silva (aka the Cigar Vixen) to lounge owners such as Diana Hutton. This larger audience means that there's been an opportunity for more players in the industry, with boutique producers adding their own conversation to the often louder voices and publicity of major brands that most people are familiar with. These upstart cigar producers are getting into the industry with as much passion and experience as more established players.
As it stands right now, Cigar Aficionado's Top 25 list lacks diversity, which leaves out the smaller boutique players. The publication can improve its list by rating and awarding boutique players alongside major brands. Excluding brands that started as boutique or have the backing of larger players in the industry (Viva La Vida, Joya de Nicaragua, L'Atelier, Warzone, Herrera Esteli), there are only two boutique brands in this year's Top 25 (Specifically the Four Kicks and Highclere Castle). The list also names older blends that were released in previous years, taking spots from more deserving boutique blends that were actually released in the past year. In fact, less than a third of the Top 25 of 2020 were blends released in 2020. Out of the seven released in 2019, only three were released after September.
Cigar Aficionado's list heavily favors widely distributed cigars and brands, but misses the opportunity to focus on boutique producers, many of whom are making superior products. If values like equality and diversity have become constant talking points spurring change in our society, it's time to take a shift away from the major players and to passionate boutique and small batch producers who have gone largely unnoticed by the cigar industry's premier media publication. For Cigar Aficionado, it's just "business as usual" and its annual Top 25 list proves that. To be clear, I do not think that Cigar Aficionado is doing anything inherently wrong or bad: What I am saying is that Cigar Aficionado and their Top 25 list is stuck in the past and it might be time for an overhaul.
There seems to be a disconnect between Cigar Aficionado's lifestyle coverage and the way it covers cigars. For its lifestyle portion, or the "front of the book," so to speak, Cigar Aficionado shows us the "best of the best." It gives us interviews with cigar-smoking celebrities. It shows us the most expensive cars, the best places to golf, and the most expensive humidors. This lifestyle coverage placed alongside cigar reviews seems to place premium cigars into a "luxury" segment, which it absolutely is. The lifestyle portion is followed toward the latter half of each issue by dozens of reviews of cigars with scores.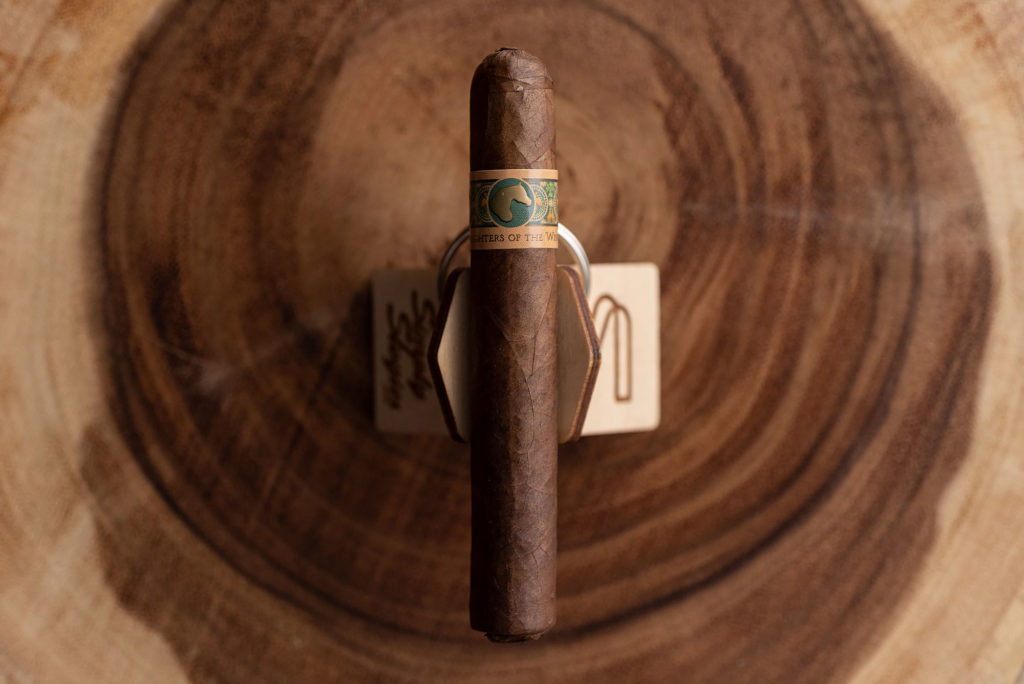 However, if cigars are a "luxury" and Cigar Aficionado shows us the best of the best, why are they leaving boutique cigar makers from their reviews and Top 25 lists? If giving your readers the details on ultra-limited humidors or pre-embargo Cuban cigars are acceptable, then why not give readers the reviews of small but potentially better cigars? By missing out on boutique producers, Cigar Aficionado seems to reinforce the notion that its reviews and Top 25 list are just a "good ol' boys club". Or, worse yet, it gives the impression of a "pay-to-play" model. And while one hopes that Cigar Aficionado is playing fair with both its reviews and Top 25 lists, many outsiders perceive preferential treatment to those companies spending big advertising dollars each year.
This hardly seems fair to the smaller, boutique manufacturers, who put out a quality product year-in and year-out without the opportunity to reach Cigar Aficionado's massive readership. Typically, boutique brands try to focus on quality over quantity. For these newer brands, it's more about making a superior smoke than it is making superior profits. From the blends they put together, the complexity of the cigars, to the quality of the construction, boutique brands deserve a seat at the table. In most cases, boutique brands do not own their own tobacco farms or their factories. That shouldn't be counted against them. Instead, it should be a point in their favor. They have to work twice as hard to source the tobacco, work with master blenders, schedule factory time, work out shipping details, and then utilize a limited marketing budget to get their cigars on shelves across the world.
Cigar Aficionado should give a voice to those in the industry who choose not to advertise with them or simply cannot afford to. Brands like Casdagli, Cavalier Genève, Isabela, Epic, Stolen Throne, and others are as good, and in many cases better, than some of the products on the mainstream market — and without the name recognition or corporate farms supporting them. I have had fewer construction issues (burn line, underfilled, plugged, unraveling wrappers, etc) when smoking boutique cigars than when I smoke sticks from mainstream manufacturers. Competition will breed more innovation and a better overall product. Imagine if the film industry refused to award or even acknowledge independent movies? Or if they only celebrated actors who made blockbuster movies? Would the film industry still be art or just a massive marketing machine built to make money? [Well, maybe it is…] Cigars are art. And if you ask someone who has dedicated their life to cigars, they would agree that all cigars are art. Why does Cigar Aficionado refuse to give smaller artists their due?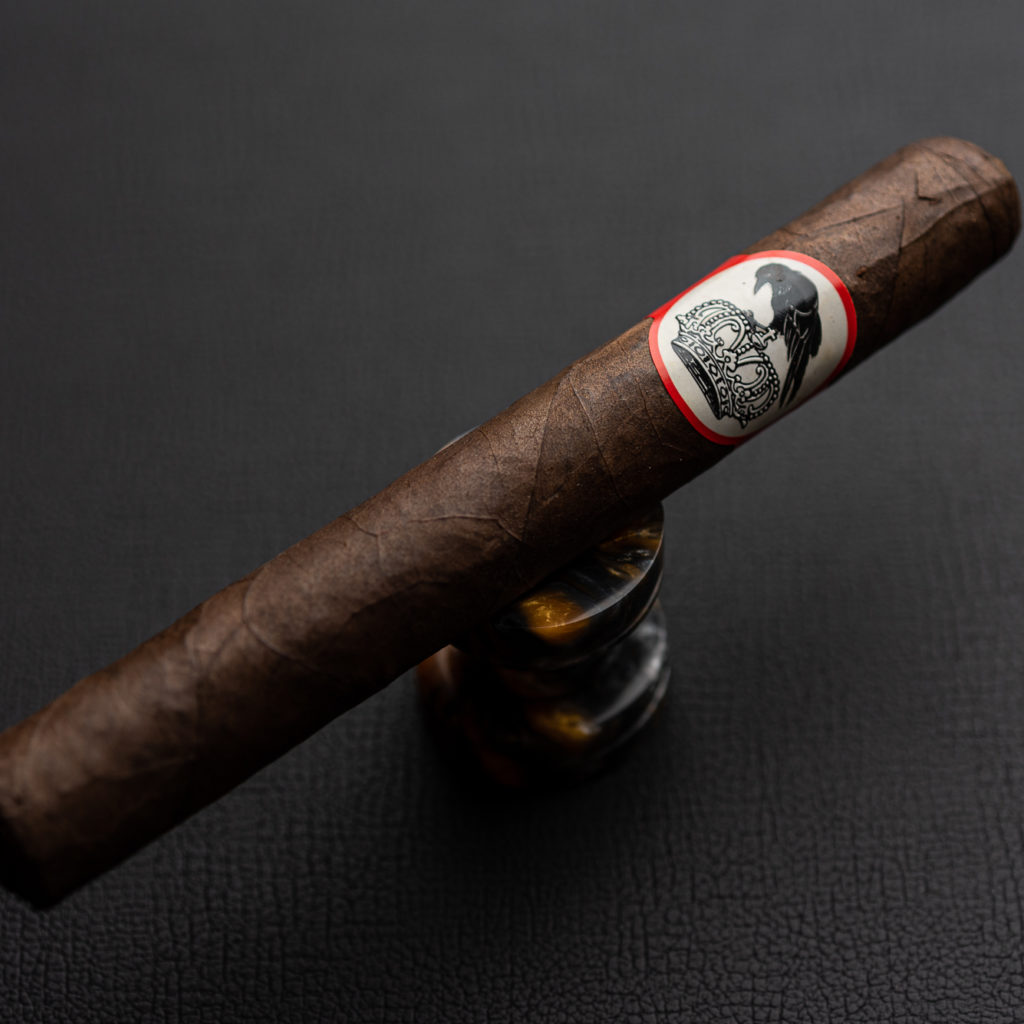 By leaving a large swath of the cigar industry off their pages and off the Top 25 list each year, Cigar Aficionado ends up putting cigars that have been on the market for years on their list. This is confusing to me. How is a blend that has been around for several years suddenly good enough to make it to the Top 25 for a particular year? The Oliva Melanio Churchill, the Ashton VSG Sorcerer, and the Padron 1964 Anniversary Series Hermosa are all examples of cigar blends and sizes that were released before 2020. Now, I understand that crops change from year to year, but blenders go to great lengths to make those cigars taste the same as in years past. But by adding these cigars to their annual Top 25 list, they take away the spotlight from cigars that were actually released in 2020, like the Crowned Heads Four Kicks Capa Especial. It also hurts the industry by not awarding those who worked hard on perfecting a blend and bringing it to market during the past year.
As for Cuban cigars, which always appear on the Top 25 list, the argument could be made, as I did on a recent podcast, that the quality of a certain cigar has to be judged by its box code, which indicates the year of production. But that inconsistency speaks more to the lack of quality control in Cuban cigars than it does to anything else. Non-Cuban brands are usually not judged by their box codes or year of production. This dynamic between Cuban and non-Cuban brands does not seem very consistent, fair, or logical.
Given the changes currently happening in the industry and in the world, I believe it is time for Cigar Aficionado to overhaul its Top 25 list. The industry is full of great cigars, both from large manufacturers and boutique brands. In fact, I would say that if you can get your cigar to market, there is a good chance people will buy it. Consumer tastes are ever-changing and we always want more and better. Consumers also want transparency and honesty. I hope that in the future, Cigar Aficionado can give consumers both. New blends such as Crowned Heads' Mil Dias, Aganorsa, Cavalier Genève Black Series II Salamone, HVC Hot Cake, Warped's Maestro del Tiempo 6102R (a re-release), or Dapper Cigar Co.'s Desvalido Robusto would have made great additions to the Top 25 of 2020.
In an industry that employs hundreds of thousands across the globe and is beloved by millions more, it can be difficult to stand out and be noticed. And in that sense, there is intrinsic value in recognizing and celebrating the hard work of those in an industry. There is no doubt that everyone who made this year's Cigar Aficionado Top 25 list worked very hard to put out the best products they could. Congratulations to everyone who made Cigar Aficionado's Top 25 of 2020. And here's to hoping that the 2021 list shows the diversity within the industry and gives more opportunities to smaller players.
Here is a helpful list of some of our favorite boutique brands.