Located in a neighborhood center in the DC Ranch area of North Scottsdale, Arizona, sits Cedar Room Fine Cigars & Lounge. Cedar Room is one of the nicest cigar lounges that I have visited. This should come as no surprise and Andy Sweis and his brother, owners of Cedar Room, watched their father own and operate a cigar lounge for years before he decided to retire. It was upon his retirement that Cedar Room was born. 
I have visited my fair share of cigar lounges in the last few years. Out of those that I have visited there are only a handful that embody what I envision a cigar lounge being; and Cedar Room is one of those few. Its spacious indoor lounge and comfortable seating set the tone right away. The bar, located at the far side of the entrance, is inviting and offers a variety of beer, wine, and port. The large walk-in humidor is fully stocked and well-maintained, while the large outdoor patio is the cherry on top.
ADDRESS:   20715 N Pima Rd suite f-100, Scottsdale, AZ 85255
PHONE #:   (480) 292-8546
HOURS:   Sunday – Saturday 10AM – 10PM
BOOZE AVAILABLE:   Beer, Wine,  and Port
DRINKS AVAILABLE:   Water, Coffee, and Soda
FOOD AVAILABLE:   N
SMOKING LOUNGE:   Y 
WALK-IN HUMIDOR:   Y 
SPONSORED LOUNGE:   Davidoff Appointed Merchant
OUTDOOR SMOKING AREA:   Y
MEMBERSHIPS AVAILABLE:   Y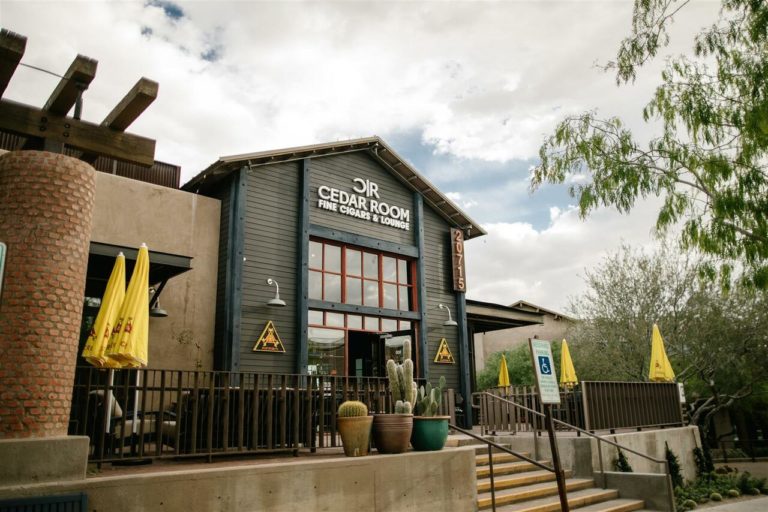 The lifestyle community center, which is a small shopping center comprised of several strip malls, is very nice and matches perfectly with the affluent DC Ranch area. The only drawback to the location is the state of Arizona itself. With over 70 cigar lounges located throughout the state, it would seem that competition is fierce. Though, that doesn't seem to bother Andy in the slightest. "A rising tide raises all ships" is the attitude of the day. There is plenty of parking in the neighborhood center and the space for Cedar Room Fine Cigars & Lounge is quite large, with a patio that wraps around from the side to the front.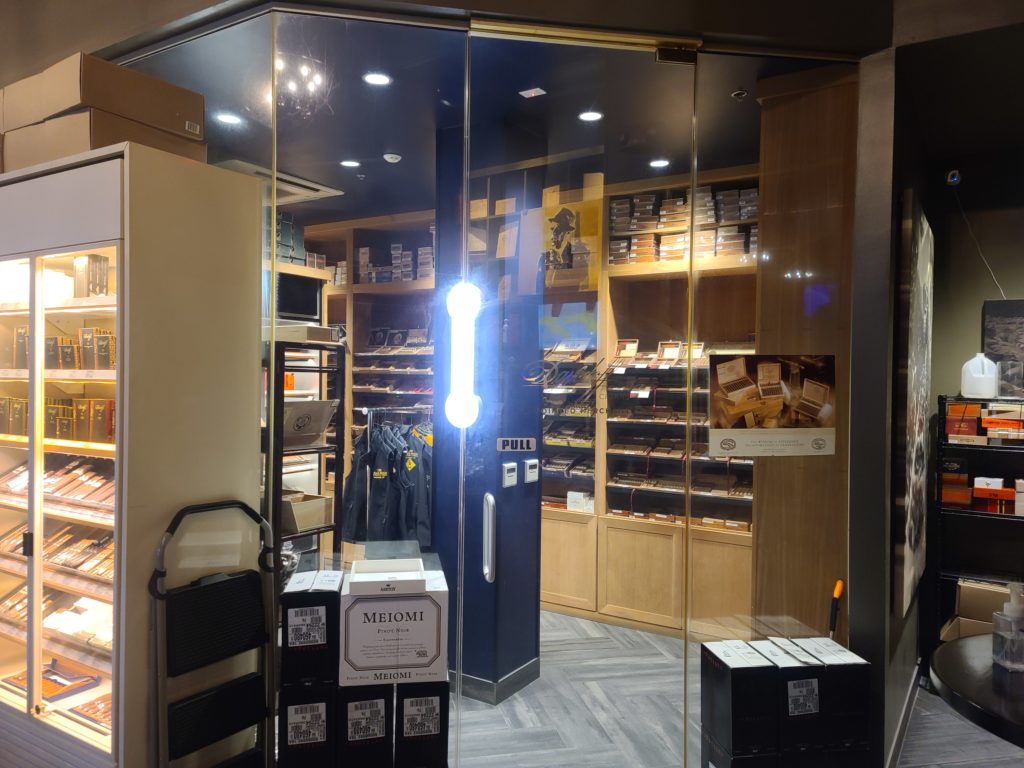 SELECTION/HUMIDOR SIZE
The walk-in humidor found inside Cedar Room Fine Cigars & Lounge is almost as long as the lounge is. It also holds an absolutely glorious selection of cigars. Yes, you'll find some of the usual suspects there: My Father Cigars, Camacho, Perdomo, Padrón, Montecrsito, and Romeo y Julieta among others Being an Appointed Davidoff Merchant also means that Cedar Room has a fully stocked Davidoff cabinet and the AVO series of cigars. And if the list stopped here, it would still be a fine selection. However, their inventory doesn't stop there. Cedar Room specializes in being "ahead of the curve" when it comes to boutique cigars. In their ample humidor you'll find brands like El Septimo, Casdagli Cigars, Lampert, Roma Craft, Atabey, Byron, Ezra Zion, P.G. Cigars, Viaje, Epic Cigars, and Sans Pareil. Cedar Room has been on the bleeding edge of boutique cigars for years. They're able to boast about carrying the likes of Casdagli and El Septimo before anyone else. 
What most may not know is that a lot of their boutique inventory is available online. Just click this link and you'll access to some of their most popular boutique brands, including a Simply Stogies Sampler featuring Casdagli Cigars! Everything that they carry online, is also carried in their humidor. They're not taking anything away from their local patrons, but giving their out-of-state patrons the opportunity to have access to some hard to find cigar brands. And I would be remiss if I didn't mention their Cigar Text Club. By joining their Cigar Text Club you'll  get deals texted right to your phone. To join the Cigar Text Club (no membership fees here) just click this link or text "cigars" to 833-855-6464.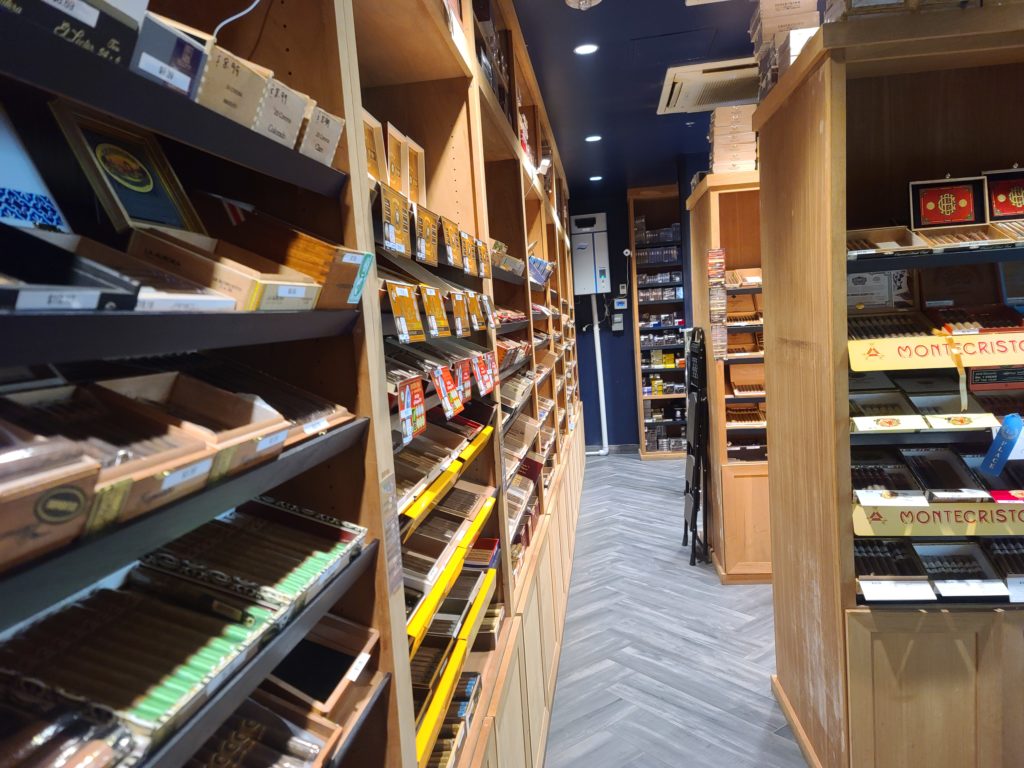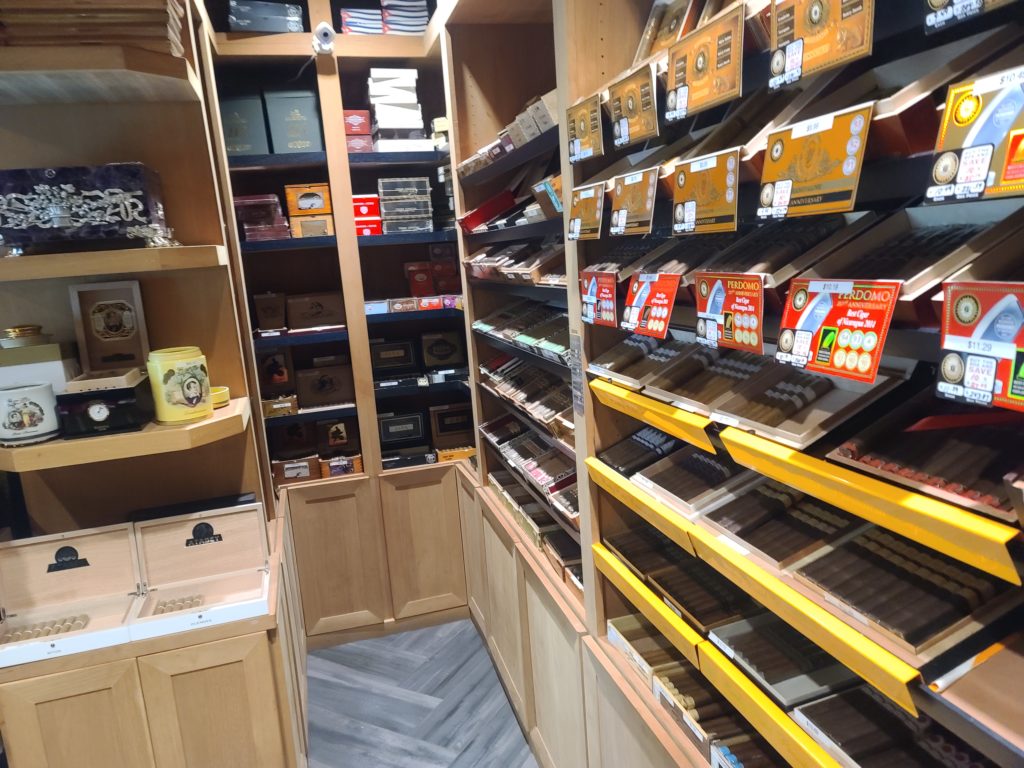 HUMIDOR MAINTENANCE
The walk-in found at Cedar Room Fine Cigars & Lounge was very well organized and very clean. There was no clutter on the floors, nor were there any empty boxes on the shelves. I found no mold on any of the cigars, either. Of the three cigars I smoked from their walk-in, none of them had any burn issues. Their modern humidification system was up off the floor and was in good working condition.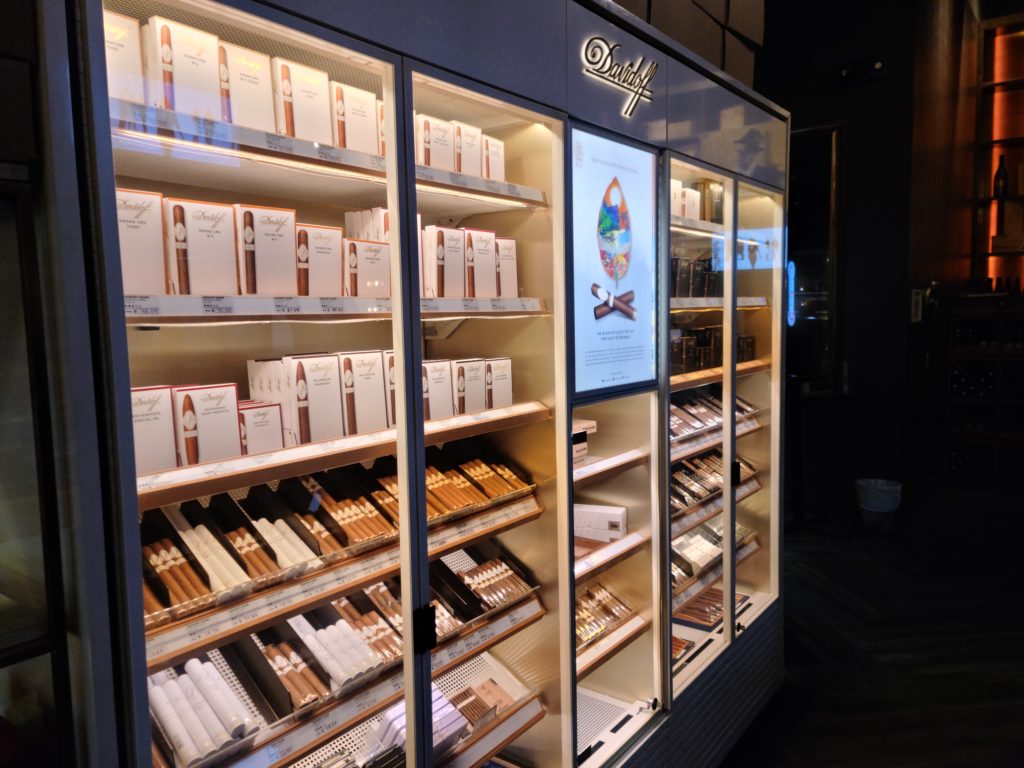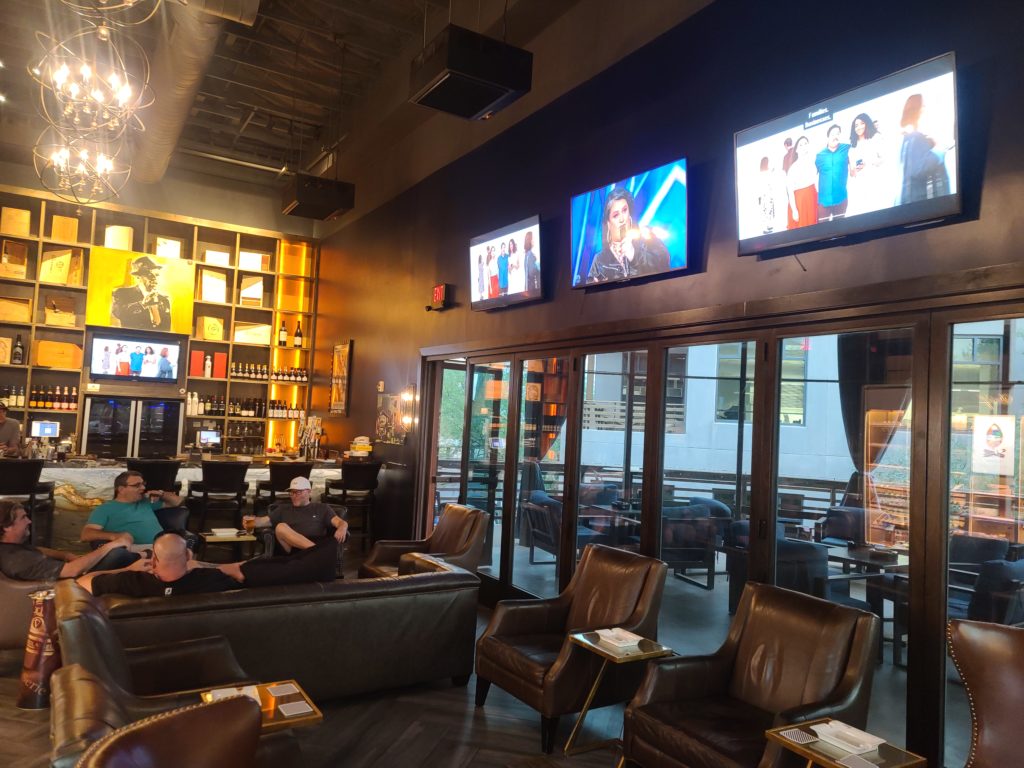 CUSTOMER SERVICE/STAFF KNOWLEDGE
This is the area that a lot of lounges just flat out fail at, and the area that I look at the most. The one thing that all successful cigar lounges have in common is that they train their staff. Cedar Room does this at a high level. Because of Andy's background in the retail industry, he understands that the local lounge must be a knowledge base for their customers. This is how they're able to carry a very large selection of boutique cigars and be as successful as they are. 
The first night I was in town, I visited Cedar Room Fine Cigars & Lounge and chatted with Dave and Kurt, two of their employees. One was brand new at the time and was training. The other was extremely knowledgeable about cigars and their wine, port, and beers. They were both very friendly and went out of their way to help every customer who came in. The next day, I sat down with Andy Sweis. He and I talked for at least two hours. We discussed the industry, the business, and how he operates at such a high level. The answer was easy: effort. It takes effort to be knowledgeable and on the bleeding edge of boutique cigars. That effort has paid off. You can listen to my latest conversation with Andy here.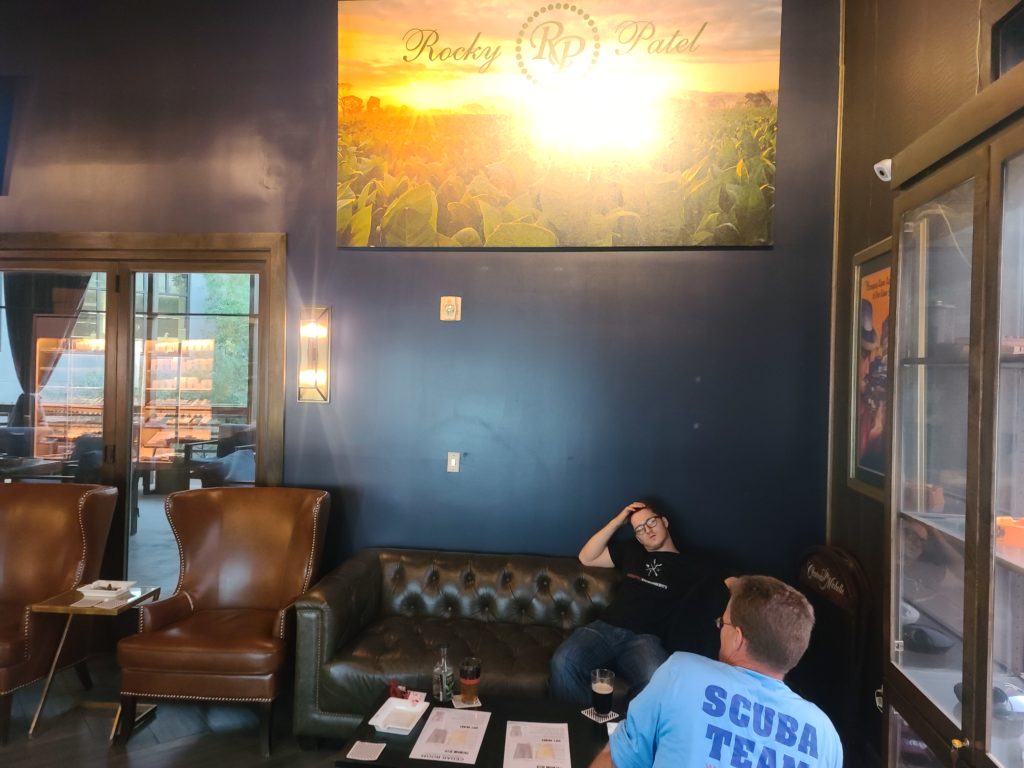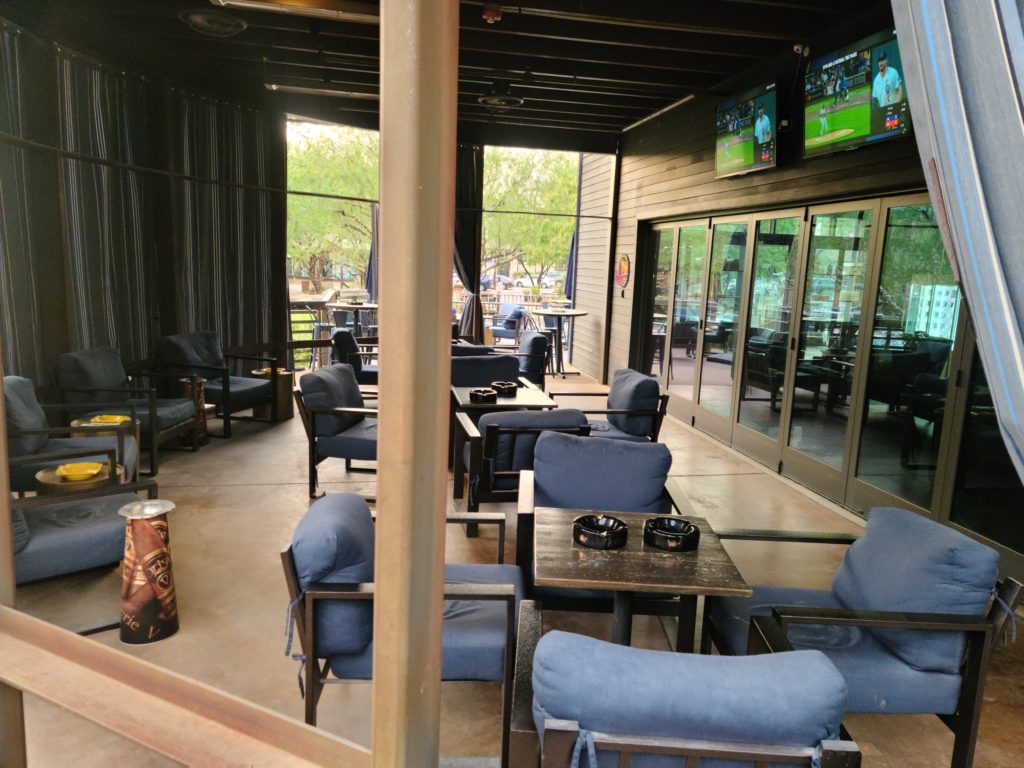 LOUNGE SIZE
Cedar Room Fine Cigars & Lounge is a nice sized space. They have enough room for modern lockers for their members, several cabinets full of accessories, and a Davidoff cabinet to be in their main lounge area. The lounge also has bar seating available and at least three large screen televisions around the room (though, there may be more on the side not pictured). The space seems even larger than it is by the high ceilings. There are two couches and several lounge chairs that will accommodate both large parties and intimate gatherings. 
If the main lounge area is too crowded, you can always take your party outside to their spacious patio. The patio wraps around from the side of the building to the front, and has large windowed doors that bring both spaces together. Their is a fire feature, that I'm told the Arizona governor sat at during a visit, and several televisions. The patio has oversized patio furniture, several televisions, and large drapes should the Arizona sun prove too much or it happens to rain. It is an absolutely beautiful space.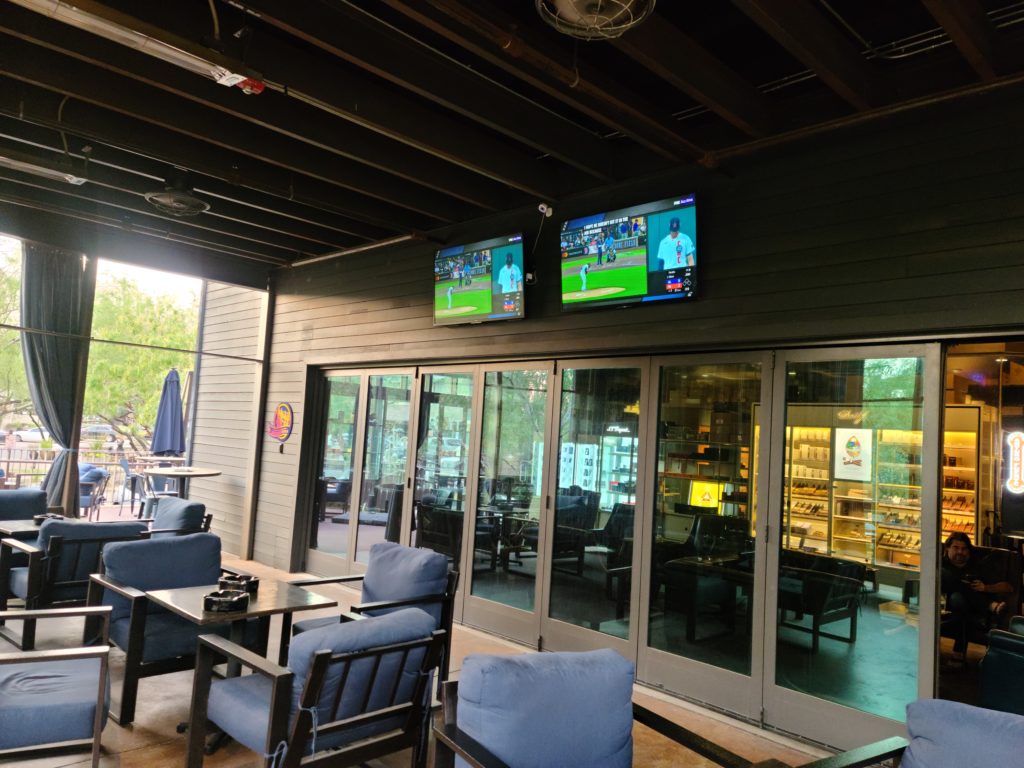 AMBIANCE
This is another win for Cedar Room Fine Cigars & Lounge. I like to use the phrase "luxurious but approachable," and this fits the bill. There are only a few other lounges that come to mind who have this sort of vibe and feel. The décor is well-thought-out and executed. Everything is modern and has a touch of class added to it. The lighting is perfect and the bar area doesn't distract from the humidor or vice-versa. The music or televisions are always at a nominal level to encourage conversation and community. The patio continues the vibe as everything is clean and modern looking while also being luxurious. 
HUMIDOR EXPERIENCE
The humidor at Cedar Room Fine Cigars & Lounge is the star, with its unique mix of mainstream, ultra-premium, and boutique inventory. Their effort to stay on the bleeding edge of boutique is paying off big. The cherry on top is the knowledge base of their staff. When I can have two intelligent conversations about cigars, with three of their staff, that spans over five hours, you know that they are doing something right. Their was no hovering while I shopped and everyone was friendly and eager to help or answer questions. My lone complaint is that their humidor seems a touch cramped, but it could easily fit six to eight customers.
LOUNGE EXPERIENCE
Comfortable chairs, great lighting, a gigantic patio, lots of televisions, and a bar to boot? What's not to love? There isn't a bad seat in the house. Whether you want to catch the game, catch-up with friends, or bring a date for an after dinner drink and cigar this is the place. 
RATING BREAKDOWN
3.00 / 3.00 … Customer Service/Staff Knowledge
2.80 / 3.00 … Selection/Humidor Size/Humidor Maintenance
3.40 / 3.50 … Ambiance
0.50 / 0.50 … Lounge Size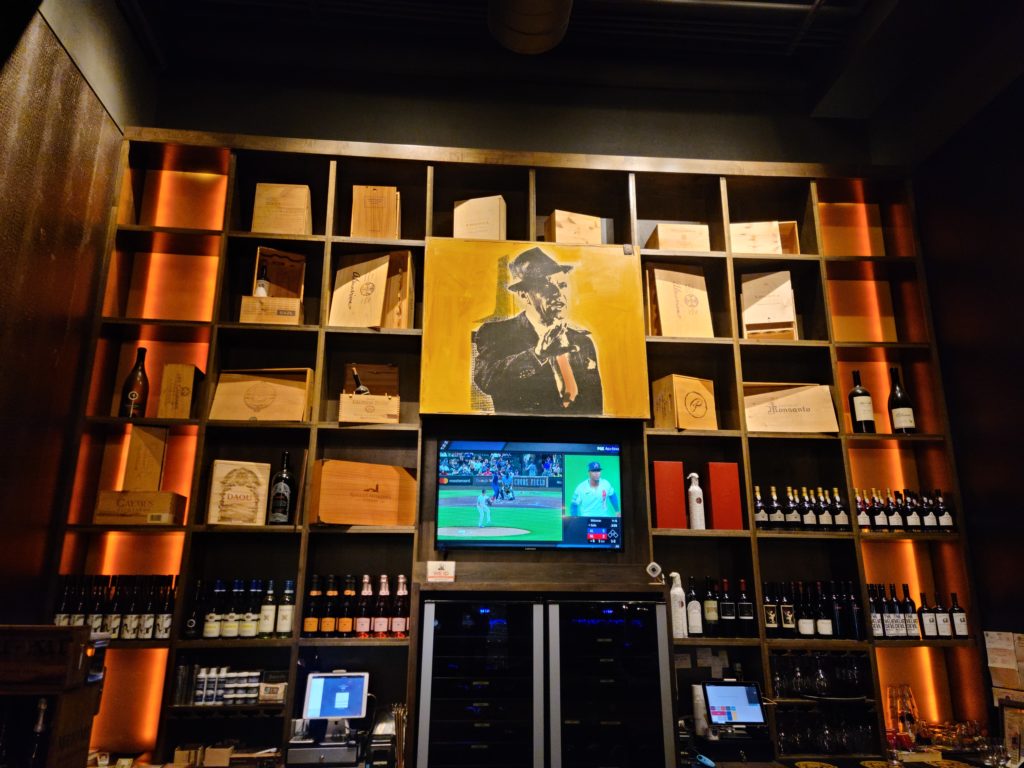 THE GOLD STANDARD.
There are very few cigar lounges that are in the same realm as Cedar Room Fine Cigars & Lounge. Most lounges don't want to put in the time and effort to stay abreast of what's new in the cigar world. It is a daunting task, but one that Cedar Room Fine Cigars & Lounge happily does; and they do it for their customers. They understand that they are the knowledge base for their customers and they relish the opportunity for you to try something different and to do so in style and comfort. Their large lounge space, beautiful bar area, and large outdoor patio make for an inviting and comfortable cigar experience. The level of knowledge and customer service is on par or better than some of the best cigar lounges I've been in. Cedar Room Fine Cigars & Lounge is the gold standard of what a cigar lounge should be.
SIMPLY STOGIES RATING:  9.70 / 10.0