Located in the Western Slope region of Colorado and less than a 2hr drive from the Utah border, sits Grand Junction, Colorado. Grand Junction is known as the wine hub of Colorado's "wine country." However, on my way back from the PCA 2022 Trade Show, I'm looking for something a bit. I'm looking for a place to smoke. To my surprise, I find only one real cigar lounge in town, and that's Rem's Place. For a metro population of around 155k, I would have thought there would be at least two cigar lounges to choose from. I would have thought wrong. It turns out, I'd be wrong about a few things.
Rem's Place has been in business for over 30yrs. There are not that many tobacco shops that can say that. Though, Rem's Place isn't in the same location that it started in. Rem's is named after the original owner. If memory serves, Rem's Place used to be a drug store before it was sold to a new owner, who decided to keep the name of the original owner and turn it into a pipe and tobacco shop. I think. I say that because, well, COVID. I had arrived in Grand Junction, CO and tested negative before heading to the shop. Of course, the next day I tested positive. Allow me to apologize to Luke Benson and his staff and customers for possibly exposing them to the 'rona. Everything after the trade show is kind of a haze.
What I do know is that Luke Benson took over the shop from his grandfather. Luke is not only the owner of Rem's Place but he is also on the front lines in the fight against tobacco regulation in Colorado. That is no small task considering that Rem's is one of a few tobacco shops in the Western Slope. Most are located in the Front Range of Colorado…think Denver area. Luke and his staff at Rem's are very plugged in to the politics of it all. And while Grand Junction hasn't made it easy for Rem's, they have a selection that is only surpassed by their customer service…and maybe their patio area.
ADDRESS:   2511 N 12th St, Grand Junction, CO 81501
PHONE #:   (970) 242-3136
HOURS:   Monday-Thursday: 9am-7pm; Friday-Saturday: 9am-9pm; Sunday: 10am-6pm
BOOZE AVAILABLE:    N
DRINKS AVAILABLE:   N
FOOD AVAILABLE:    N
SMOKING LOUNGE:   Member's Only
WALK-IN HUMIDOR:   Y 
SPONSORED LOUNGE:   N
OUTDOOR SMOKING AREA:   Y
MEMBERSHIPS AVAILABLE:   Y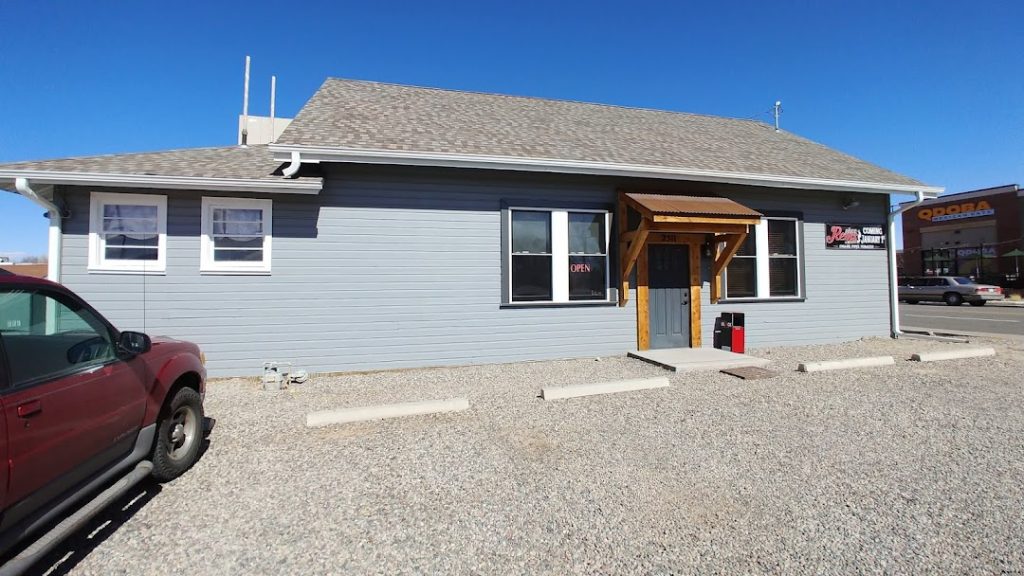 Rem's Place is located minutes from I-70 and on one of the main thoroughfares through Grand Junction. The lounge is located in what looks to be a small residence that would be easily passed by, if not for the large "Rem's Place" signage by the road. The parking lot is small and graveled and, if I'm being honest, did not fill me with confidence when I first arrived. As I've said before in these reviews, "Never judge a book by its cover." At least it isn't in a strip mall.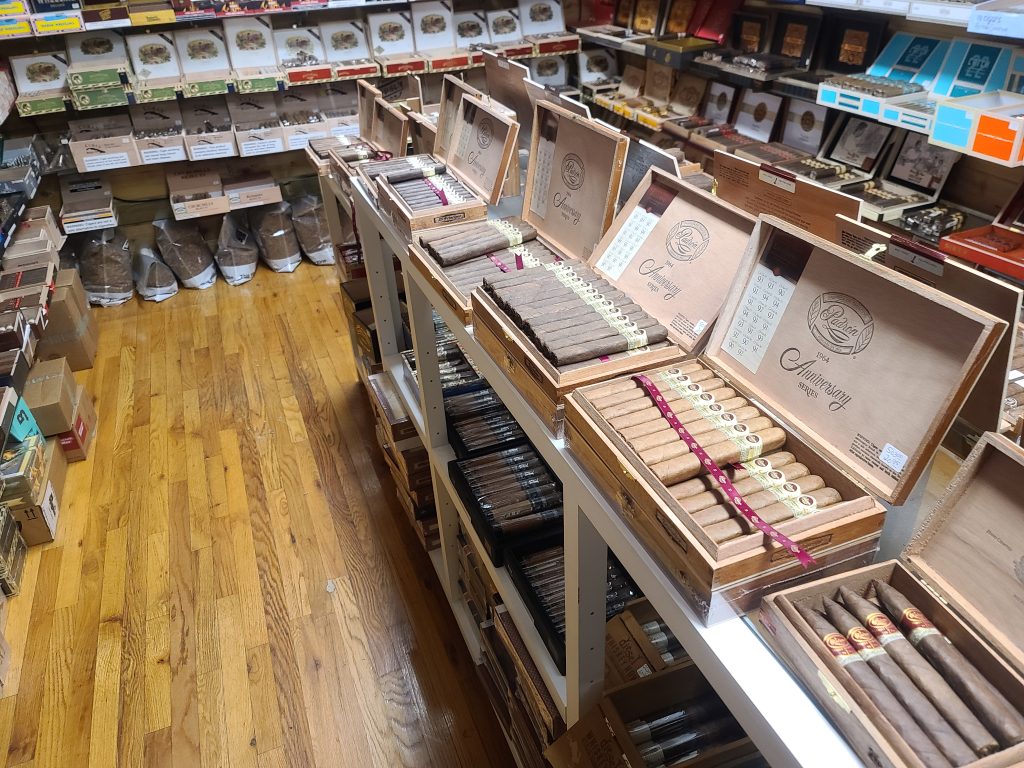 SELECTION/HUMIDOR SIZE

Never judge a humidor by the size of the building. Ever. I'll eventually learn my lesson. Rem's Place is no exception. The humidor is large, with room for 10 or more patrons to easily peruse all Rem's Place has to offer. And what they have to offer is a lot. Of course you're going to find your usual suspects: Rocky Patel, Perdomo, My Father, Espinosa, Romeo y Julieta, Cohiba, Oliva, and Drew Estate to name a few. You'll also find a large selection of Padron, Arturo Fuente, Don Carlos, and Opus X. In fact, they have a plaque hanging in over the cash & wrap that commemorates when they became an Opus X retailer in 2000. The only negative to their selection is the lack of true boutique cigar brands. However, in talking with Luke and his staff, it seems that boutique just doesn't sell in their lounge. A good B&M owner needs to know what sells and what doesn't, brand by brand and sku by sku. Give the people what they want.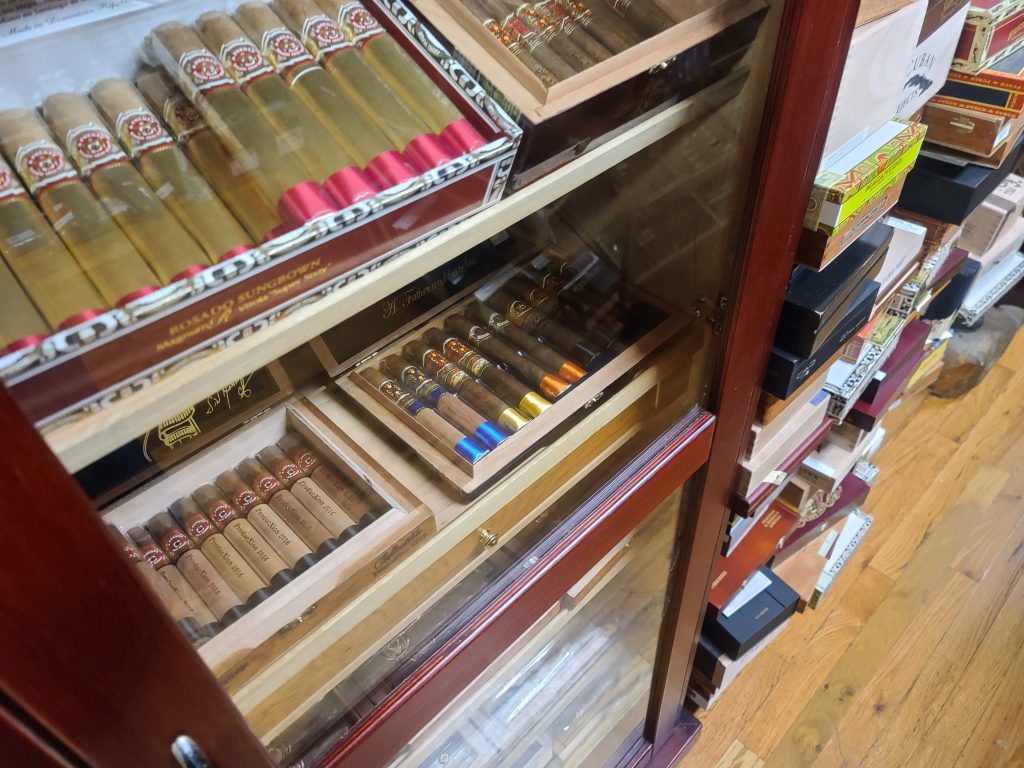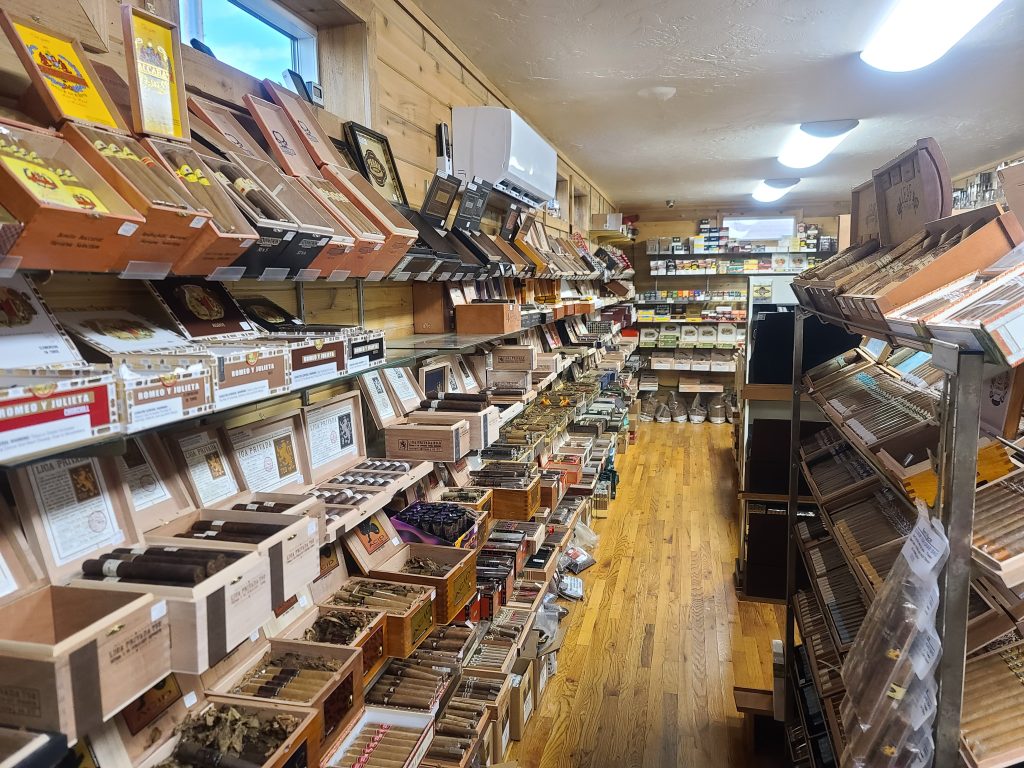 HUMIDOR MAINTENANCE

The humidor in Rem's Place is well taken care of. There was no mold found on any of the cigars, the ultra-premium Opux X and Don Carlos are well kept in a separate cabinet humidor. There was no dust or hard water residue found on any of the product. All in all, it is a clean and well kept humidor. All of the cigars I purchased there smoked great and were not over or under humidified. The one area that I would mention is the stock. They have a lot of cigars. Most of their overstock is found on the top shelf at the back of the humidor. There are bags of pipe tobacco to be found on the floor, under the cigars, but again, they have a lot of stock. They even have a separate walk-in humidor for their pipe tobacco.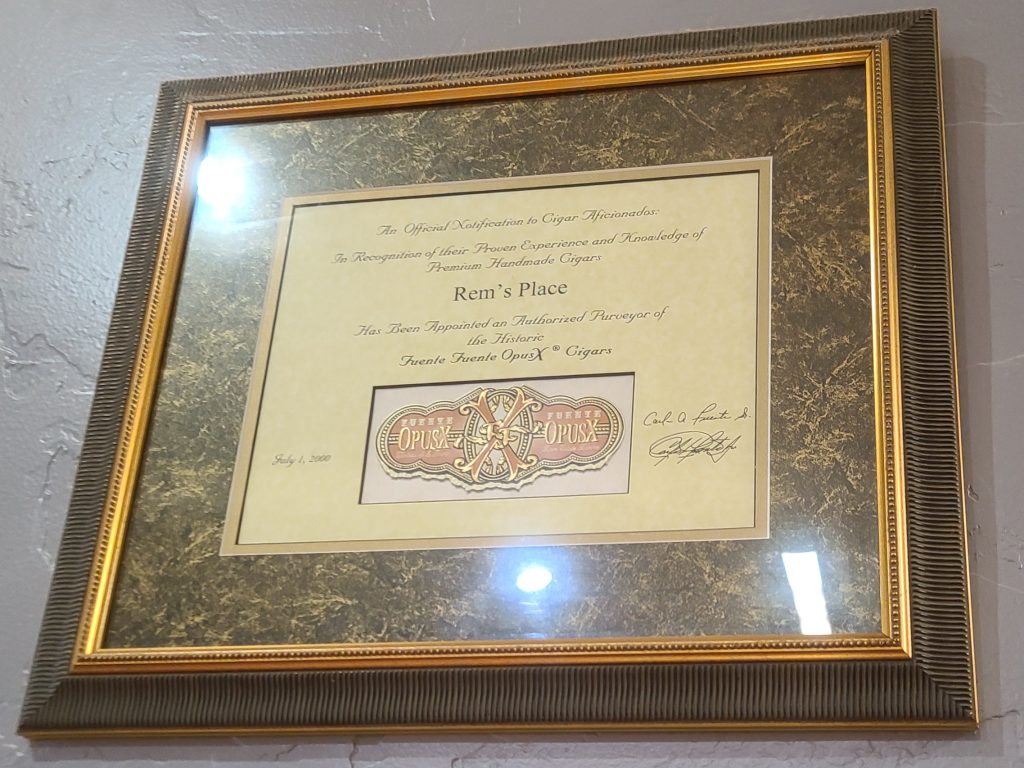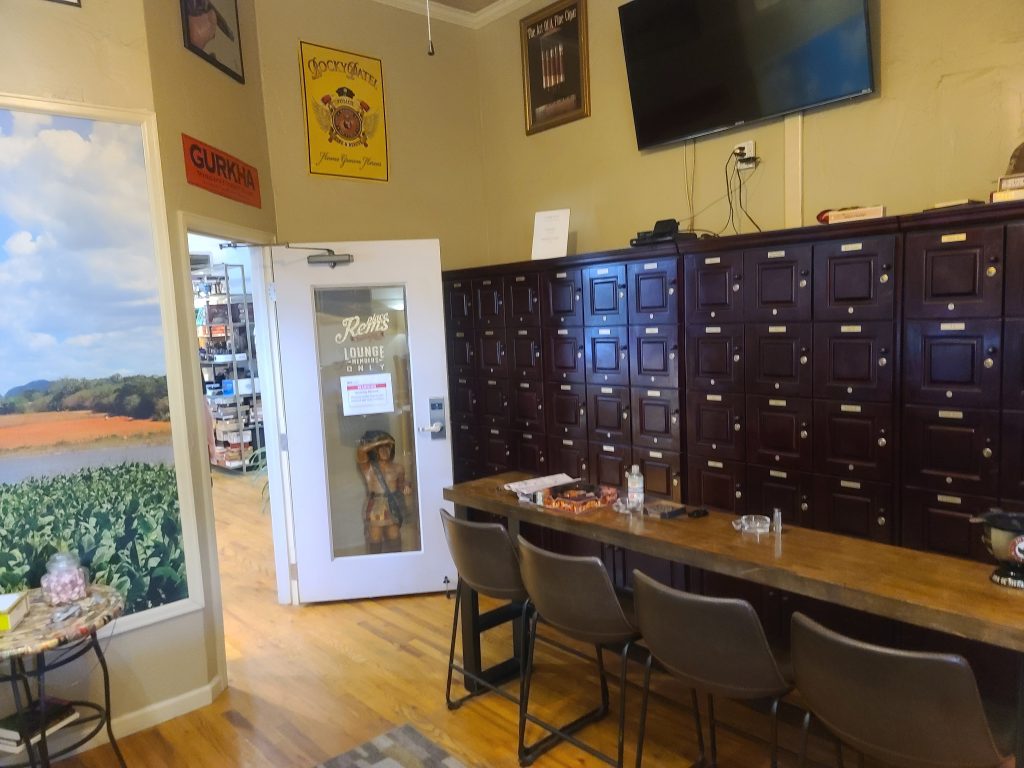 CUSTOMER SERVICE/STAFF KNOWLEDGE

I've said this on every lounge review that I've done, and this one will be no different. Coming from a retail management background, this area will make or break every lounge that I step foot in. I'm happy to say that Rem's Place nailed it. I felt welcomed and at home from the moment I stepped in to the place. Luke and his staff were welcoming, friendly, communicative, and extremely knowledgeable. They are plugged in to the local and state politics, understand their challenges, know their product, and most importantly they know their customers. I, and everyone who walked in after me, was immediately greeted. They knew I wasn't a regular so they asked if I needed anything. I politely declined and went in to the humidor. I wasn't followed or hovered over; instead, I was allowed to make my purchases. Rem's Place knows how to treat customers.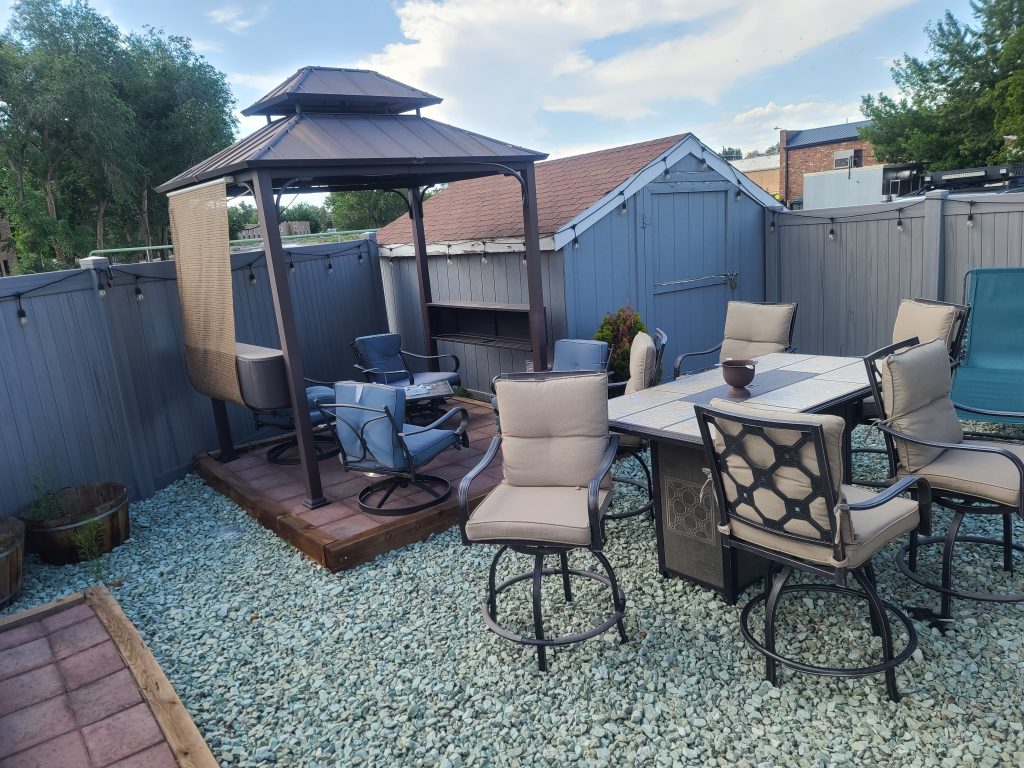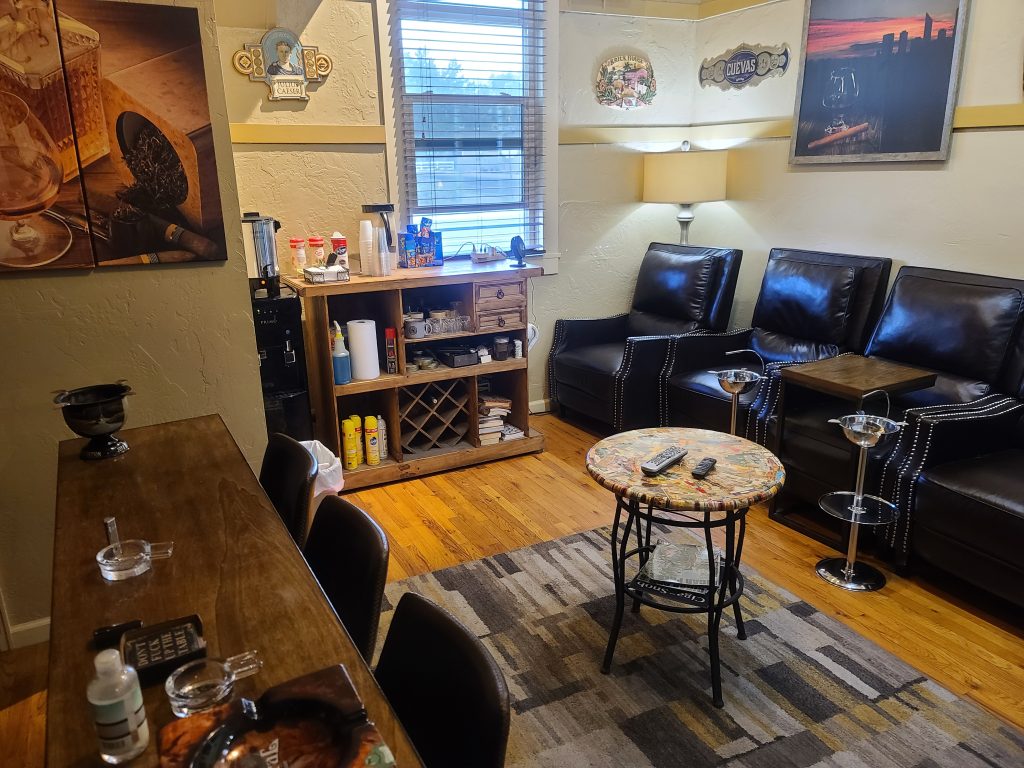 LOUNGE SIZE

Here is where Rem's might lose some points if it wasn't a "Member's Only" lounge. If you're not a member, you're not allowed to smoke on premises. It's a local law thing and something that I know Luke is trying to change. Regardless, the indoor lounge is rather small with room for maybe a dozen smokers at once. They make up for the lack of indoor space with a spacious outdoor lounge that is complete with grill, pergola, refrigerator, fire feature, and a cornhole green. (Is that the right term?) But again, even that space is "Members Only."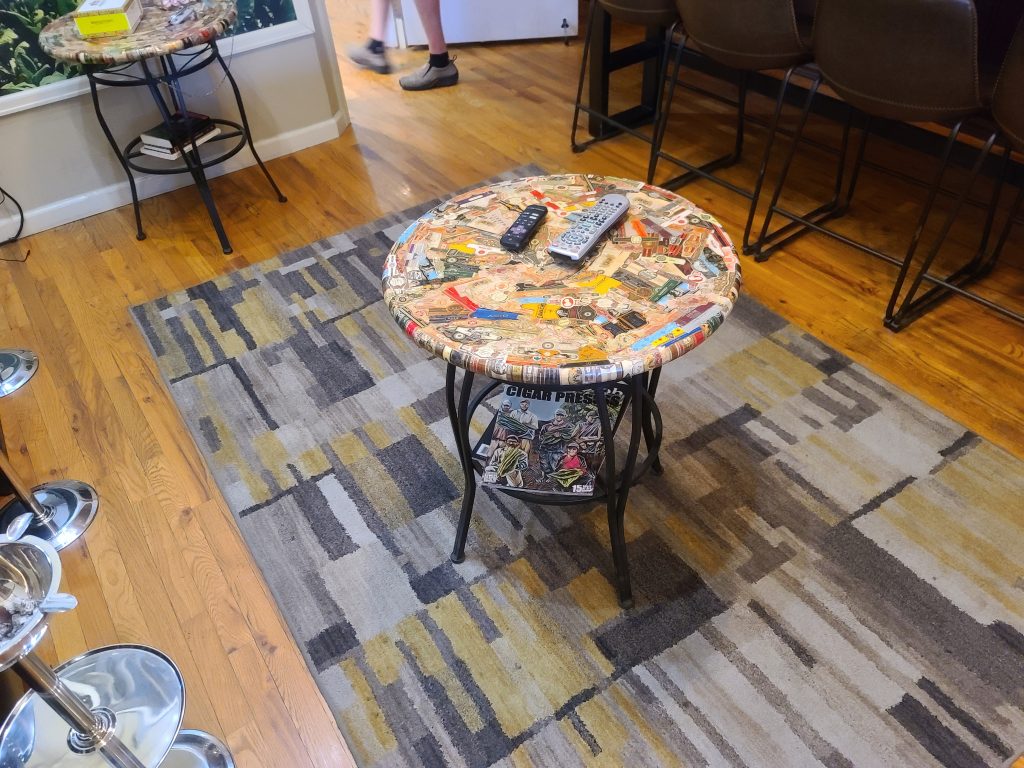 AMBIANCE
What Rem's Place lacks in size, they more than make up for in ambiance. The lounge is well decorated, clean, and well lit. There is a mural on one of the walls that adds to Rem's Place's charm and character. The outdoor space is amazing and should be the envy of larger lounges across the nation. I would have posted pictures of the bathroom, but that somehow seems tacky. It is the nicest bathroom I've ever seen in a lounge. Of course, that might be due to its remodel just a few years ago thanks to a car coming through the wall. Thankfully, everyone was fine and Rem's Place got a new bathroom out of it.
HUMIDOR EXPERIENCE
Rem's Place gave me one of the best customer service experiences that I've had. That seems to be indicative of the smaller shops. The larger shops seem to struggle with that, but the small/family owned shops hit the nail on the head every time. The humidor has a massive selection of cigars and will surprise anyone who judges the humidor size on the size of the building. While I'm unsure of how many tourists and out-of-towners Rem's Place sees, it would be nice to have a few boutique cigar brands represented in the humidor. Also, if you're looking for pipes, pipe accessories, or pipe tobacco Rem's Place has you more than covered.
LOUNGE EXPERIENCE
I can only imagine what the lounge experience at Rem's Place would be. Unfortunately, due to local regulations, you can't smoke in the lounge unless you're a lounge member…but that doesn't mean you can't ask. *HINT* ASK! The lounge itself is small. There's no denying that, but man is it awesome. The outdoor space is worth the price of admission alone. Rem's Place is one of those unique lounges that, I'm assuming, is usually full of just their regulars/members…but is still friendly to newcomers, tourists, and outsiders. You will not feel intimidated or out of place there. If you're a cigar or pipe enthusiast or aficionado, you're home.
RATING BREAKDOWN
3.00 / 3.00 … Customer Service/Staff Knowledge
2.50 / 3.00 … Selection/Humidor Size/Humidor Maintenance
3.25 / 3.50 … Ambiance
0.30 / 0.50 … Lounge Size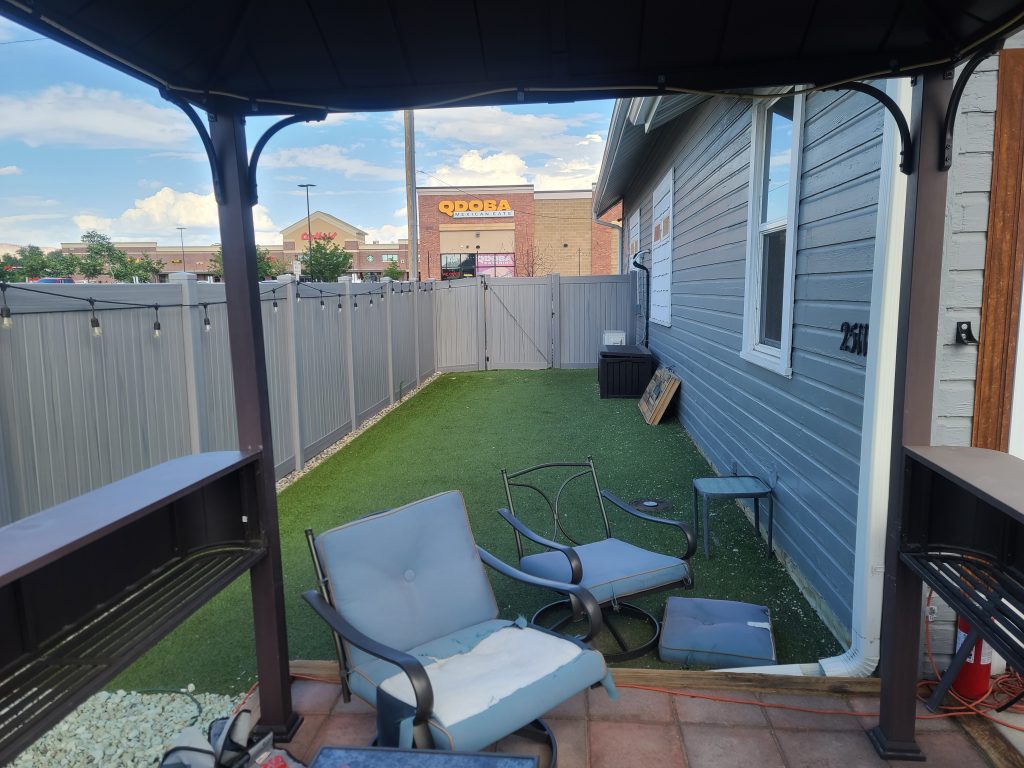 FRESH AIR AND FOND MEMORIES SERVED DAILY!
What can I say about Rem's Place that I haven't already said? This is THE cigar lounge to stop in when you're in Grand Junction. I was blown away by how friendly Luke and his staff were. Normally, when you enter a smaller B&M you immediately feel like an outsider…like you've invaded their space and you are unwelcome. That's not the case at Rem's Place. Despite their challenges with local regulations, they remain positive and upbeat with every customer. Their humidor is huge and well maintained. The pipe tobacco and pipe selection is insane. And their lounge, while small, is clean and the outdoor space is just amazing. You will not be disappointed…unless you're looking for a boutique cigar brand. 
SIMPLY STOGIES RATING:  9.05 / 10.0