In 2021 Warped produced the Chinchalla. The Chinchalla was their first cigar produced out of TABACALERA LA iSLA, located in the Dominican Republic. I really did enjoy the Chinchalla, so when I learned that there was an ultra-limited release coming from Warped and out of the same factory, I knew I had to get my hands on it. The Cultura was only available from 12 retailers across the US.  The name is said to have come from the merging of the South Florida and Dominican cultures. The Cultura features an Ecuadorian Connecticut wrapper, over an Ecuadorian binder and Nicaraguan and Dominican fillers. 
VITOLA:   Robusto
SIZE:   5″ x 50
ORIGIN:   Dominican Republic
FACTORY:   TABACALERA LA iSLA
WRAPPER:   Ecuadorian Connecticut
BINDER:   Ecuadorian
FILLER:   Nicaragua & Dominican Republic
STRENGTH:   Medium
SOURCE:   
Oxford Cigar Company
WHERE:   
Studio/Lounge
WHEN:   
February 10 @11am
DRINKS:   
Spring Mountain bottled water
WEATHER:   
A comfortable 70°
HOW MANY CIGARS SMOKED:   
4
RELEASE TYPE  Limited
ORIGINALLY RELEASE DATE  September 2022
TOTAL PRODUCTION
Typical Box Size:     Bundle of 10
Production Totals:  250 total bundles
VITOLA BREAKDOWN
o  Robusto  (5″ x 50)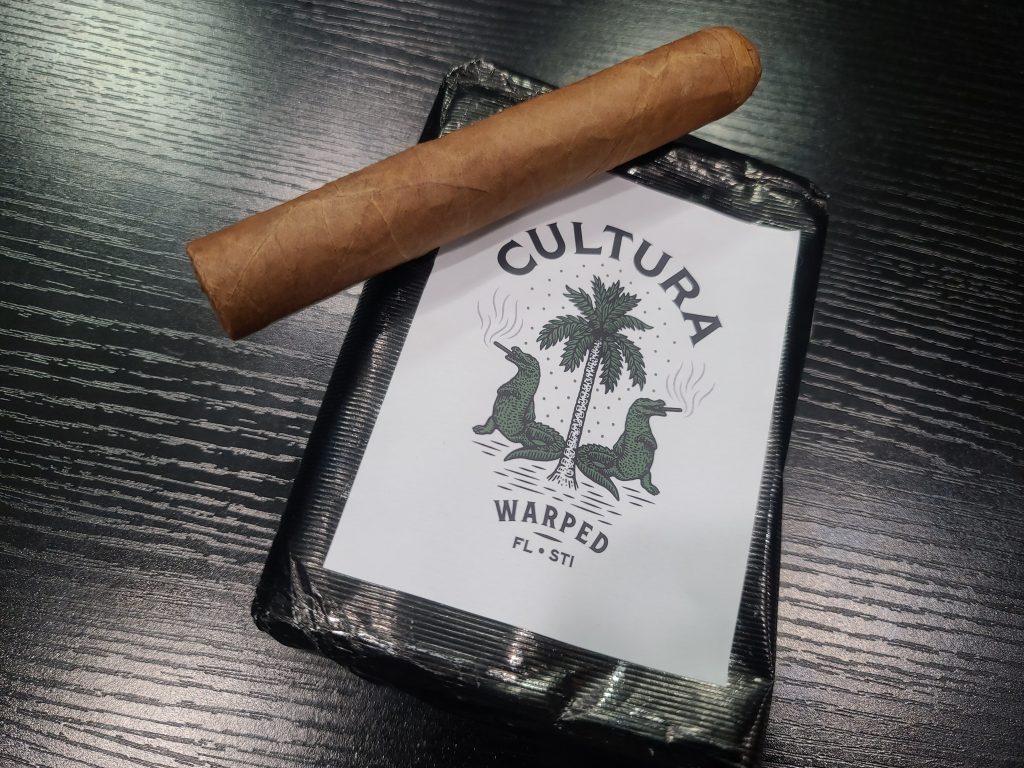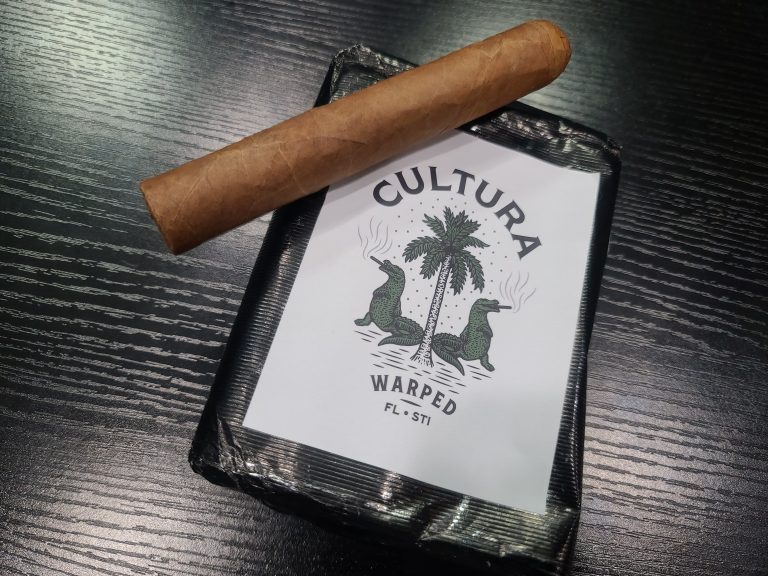 The Cultura has no band to describe or critique; instead, we'll take a look at the packaging. I'm always fascinated by cigars that come in bundles instead of boxes. Is it a creative choice or one motivated by the desire to save money? In the case of the Cultura, I'm going to guess it's the latter. Having only produced 2,500 cigars it makes little sense for Kyle Gellis to spend the money for 250 boxes. The more you buy, the deeper the discount. That logic certainly applies to box makers. Regardless of the reasons why Warped chose to go with a bundle over a box, they still had to make it attractive. 
Wrapped in a sleek black wrapper with a large sticker that features two crocodiles (or maybe they're alligators…both are found in Florida, Cuba, the Caribbean, and South America) smoking cigars under a palm tree. It's a striking, if not confusing display. Though, an art critic I am not.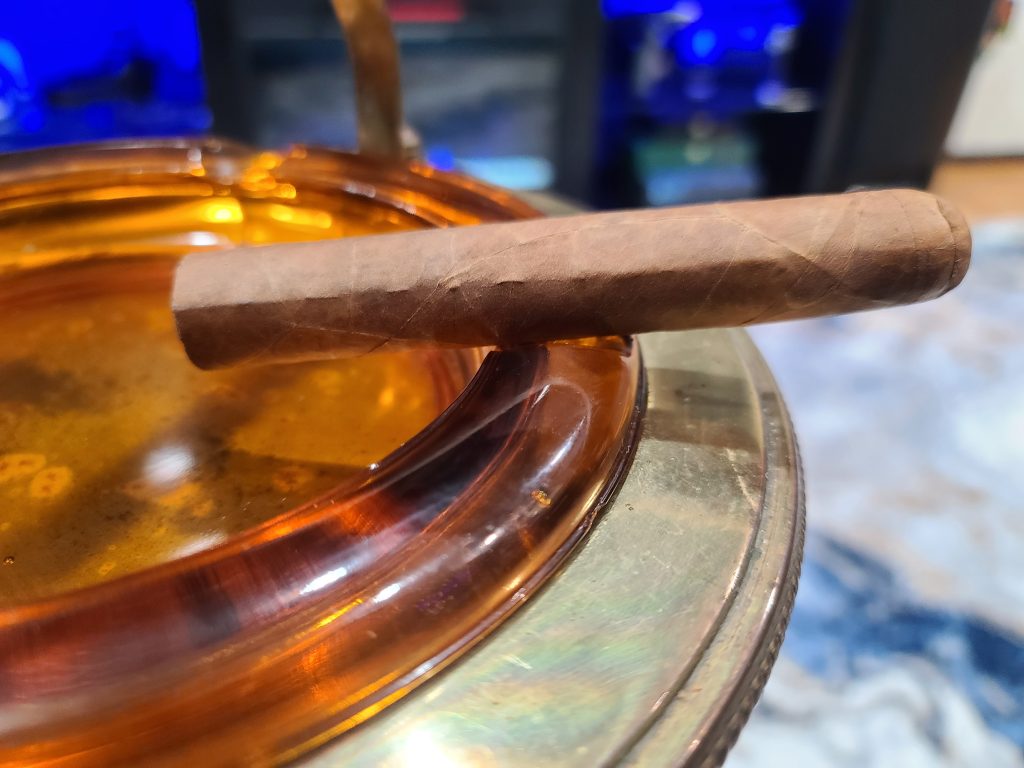 CONSTRUCTION

The Cultura's wrapper feels rough to the touch, but only slightly. There is a bit of toothiness to it. Some mottling on the wrapper, too. It's just a shade lighter of milk chocolate…but just barely. Everything with this wrapper seems to be "just a little." The Cultura sports a triple cap that is expertly applied. There are several visible veins running through the cigar, adding to its character.


AROMA

The wrapper smells of Cedar, barnyard, and tobacco. The foot has a bit more complex. Notes of fruit and barnyard swirl together, while hints of yeast/bread and baking spices meld together. There is a sour note that becomes more pronounced.
COLD DRAW

The cold draw reveals notes of honey, nuts, a herbaceousness, and a hint of floral. The draw is bit tight, but not so tight as to be a concern.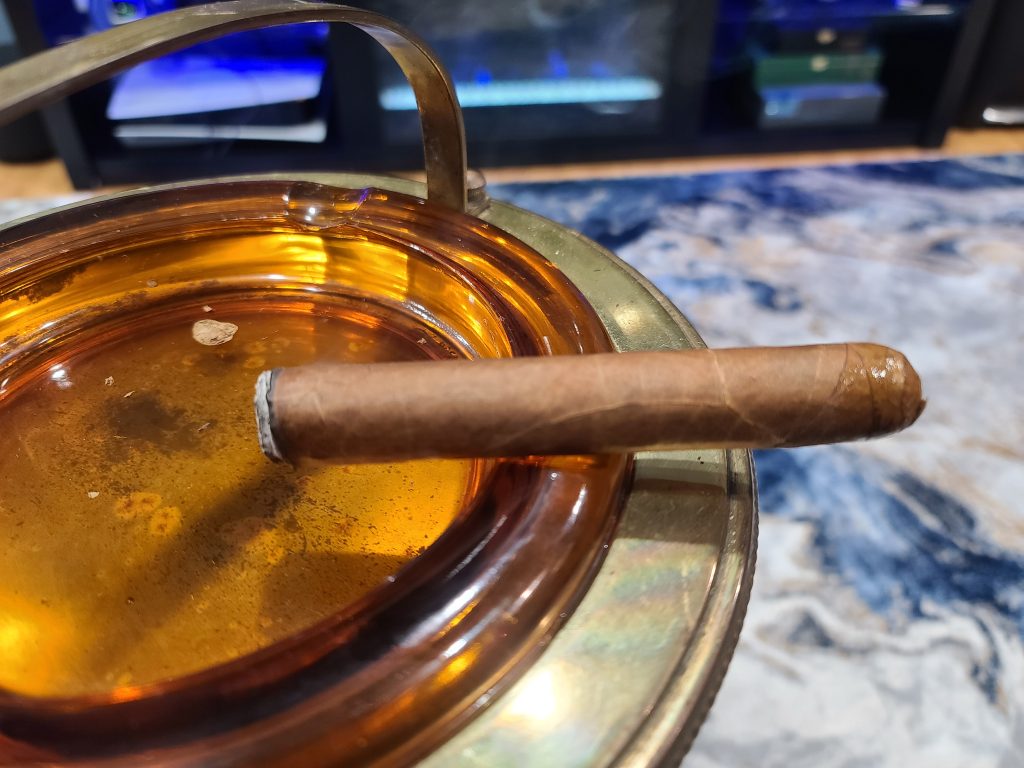 LIGHT & DRAW
Cut: Les Fines Lames LE PETITE cigar knife
Fire: ST Dupont Hooked
Toasted nuts and spices with black pepper on the retrohale. Honey lingers on my palate and maybe a hint of red pepper. There's an earthy quality to it, but is held in check from the sweet and peppery notes.
SMOKE

The smoke is plentiful and satisfying. There's a creaminess to it that coats my palate in the best way.
FIRST THIRD
>> Nuts, Baking Spices, Coffee, Black Pepper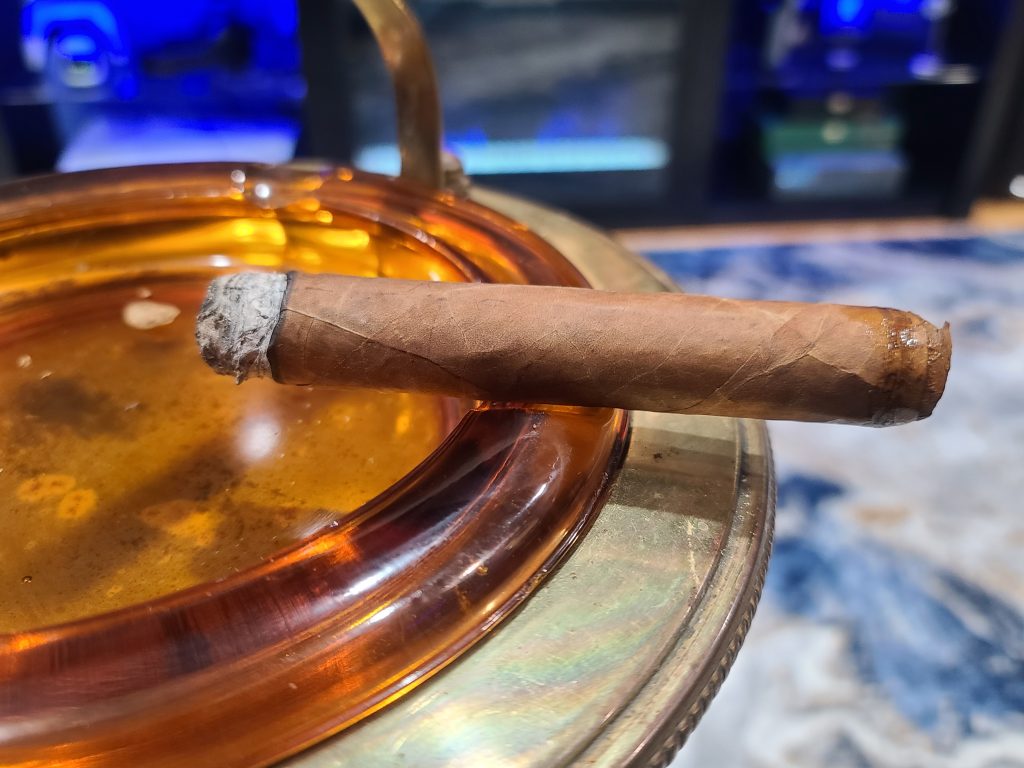 More honey and nuts begin the first third. The spices and pepper have mellowed out, but still linger on my palate. Black pepper on the retrohale. A note of coffee comes through, while baking spices dance on my tongue. The burn line is slightly uneven. The ash is compact and a gorgeous silver with black streaks. Salted nuts, a musty note of earth, and a subtle sweetness come together. Spicy notes claw at the back of my throat. There is a creamy element to it that works well with subtle sweetness.
SECOND THIRD
>> Herbaceous, Cocoa, Earth, White Pepper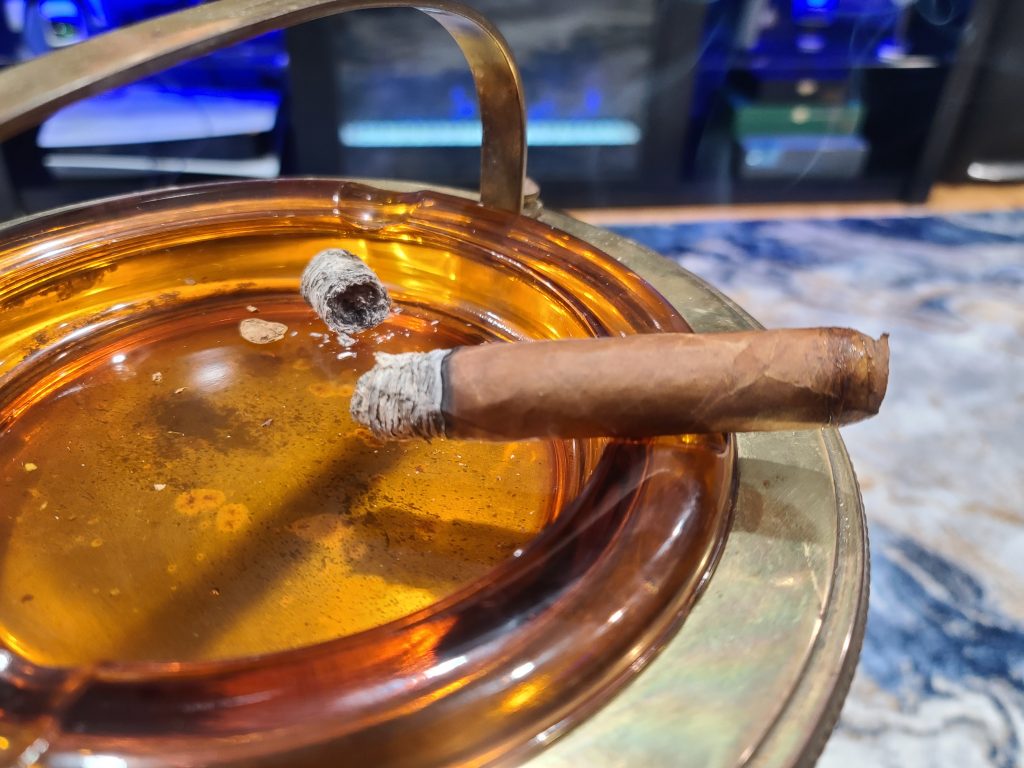 Notes of coffee, lightly toasted nuts, a herbaceousness begin the middle third. The retrohale is white pepper and baking spices. Maybe just a hint of chocolate lurks somewhere in the background; it has an almost cake like quality to it. The creaminess from the first third is gone and is more like a dry cocoa powder. It's pleasant but I miss the creamy note. Black pepper returns to the retrohale. What was a medium profile is now more medium + to full. A mushroom note melds with the coffee and spices. The burn is a bit wavy but the ash is still compact.
FINAL THIRD
>> Earth, Baking Spices, Honey, Red Pepper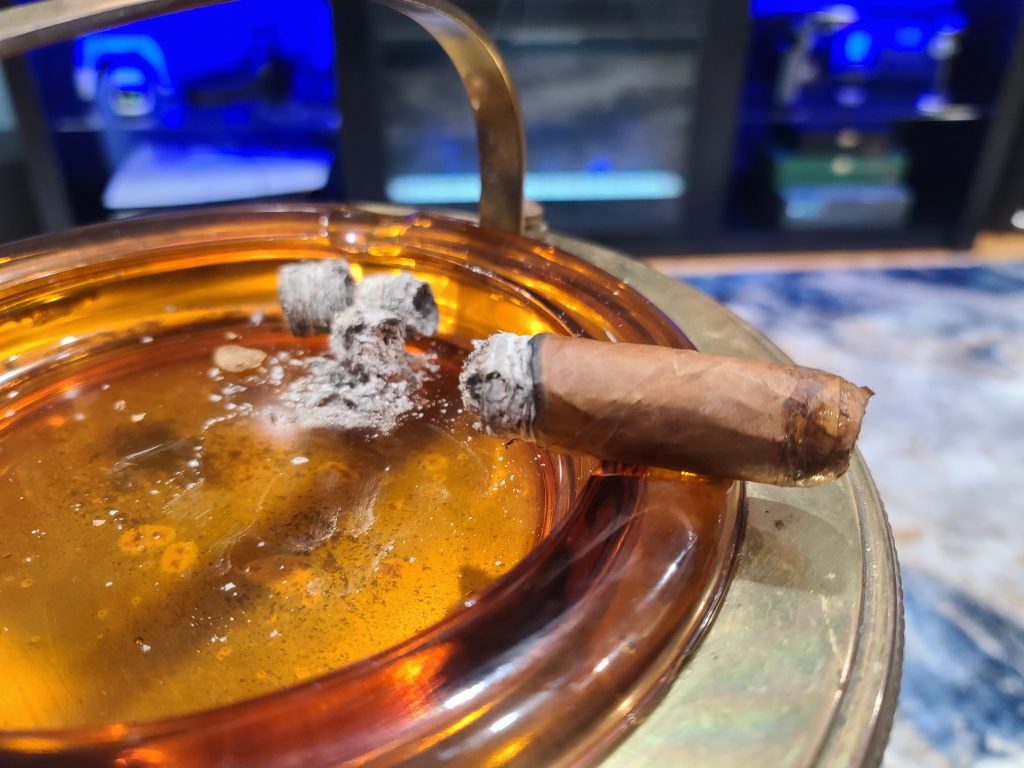 The creaminess returns as the chocolate fades. What's left is a meaty earthiness with subtle notes of baking spices and honey. White pepper on the retrohale. Red pepper lingers on my palate. The earthiness is almost overwhelming but is cut by the creaminess and a hint if citrus. The smoke production is impressive. Even at rest the Cultura still produces a good amount of smoke. The burn line is finally straight and even. The ash continues to to impress: compact and gorgeous…it only flakes when deposited in the ashtray. Coffee, earth, honey and sweet cream round out the final third. A touch of citrus brightens up the profile.
FLAVOR PROGRESSION
What the Cultura lacks in nuance, it makes up for with complexity. There are some wonderful flavors that come through in each third: earth, honey, baking spices, coffee, and pepper. My issue is that all of these flavors are straightforward and never really develop a lot of nuance. Each third is distinct, but several flavors seem to be consistent with each third. The star of the show is the middle third. The chocolate cake adds a touch of decadence to what is a somewhat shallow flavor profile. 
BURN EXPERIENCE
The Cultura burned great. There were no touch-ups or relights needed. The burn line did become a bit wonky at times, but it never canoed or got too out of line. By the end of each cigar, the burn line was pretty damn straight. The ash was never flaky until deposited in to the tray. That says a lot about its construction.
RATING BREAKDOWN
0.70 / 0.80 … Craft & Aesthetic
0.48 / 0.50 … Pre-Light Characteristics
0.50 / 0.50 … Lighting Process
6.91 / 7.70 … Smoking Experience
0.40 / 0.50 … Personal Enjoyment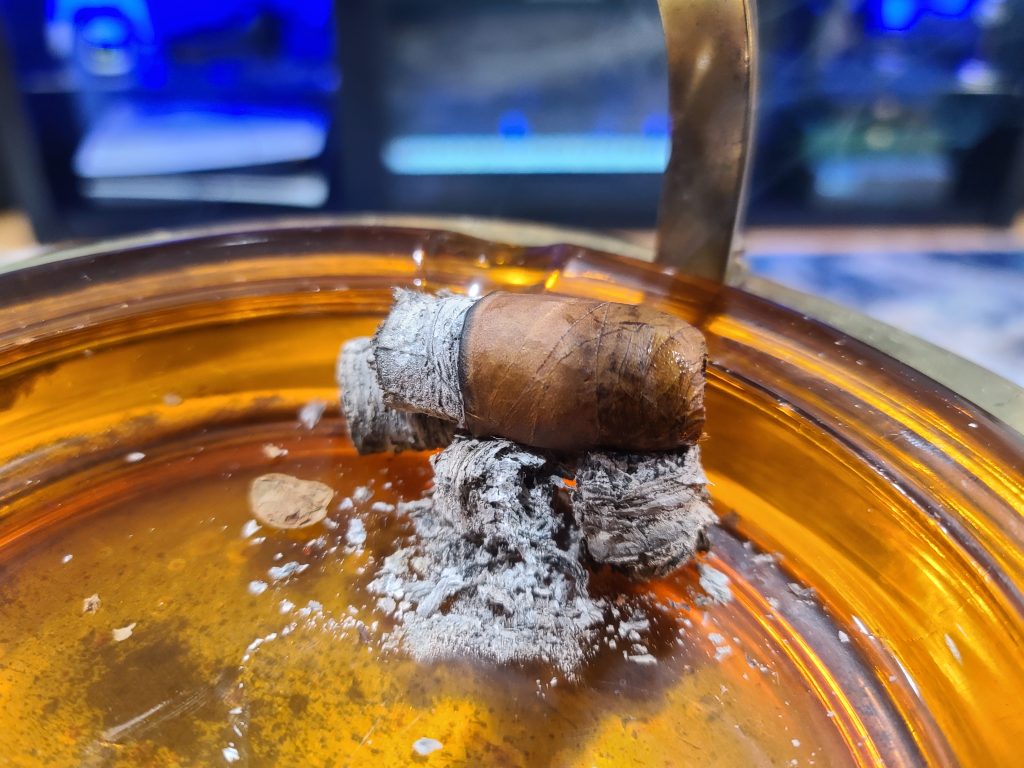 TWO CULTURES, ONE GREAT CIGAR.
The Cultura, the second cigar from Warped that has come from TABACALERA LA iSLA, has a lot going for it. Unfortunately, it is such a limited cigar that not many cigar enthusiasts had the opportunity to try it. This is, ultimately, my issue with any LE. There's never enough to go around. This is especially the case when it comes to boutique brands releasing a limited edition. To make matters worse, the industry doesn't show any signs of slowing down their limited releases. But I digress…
The Cultura has a lot going for it. The flavors are distinct and well-defined, but shallow. There is not a lot of depth to them. However, the notes of chocolate and citrus that do shine through make the Cultura a great cigar. It is a medium bodied and full flavored experience that deserves to be in regular production. It pairs well with coffee and scratches that itch for those of us who do not want a pepper or spice bomb for our first cigar of the day. 
SIMPLY STOGIES RATING:  8.99 / 10.0