I have had the opportunity to smoke a Matilde cigar only a couple of times before lighting up the Limited Exposure No. 2 for this review. Most recently, I was given one at the PCA 2022 Trade Show by Lucas Da Silva of Oxford Cigar Company. I can remember him being very animated about how much he liked the cigar and how insistent he was that I try the cigar ASAP. He wasn't wrong. That memory is what prompted me to review the Matilde Limited Edition No. 2
VITOLA:   Toro
SIZE:   6″ x 50
ORIGIN:   Dominican Republic
FACTORY:  Tabacalera La iSla
WRAPPER:   Ecuador (Corojo)
BINDER:   Dominican Republic
FILLER:   Dominican Republic (Criollo 98, Corojo, HVA, and Piloto)
STRENGTH:   Medium
SOURCE:   
Oxford Cigar Company
WHERE:   
On the deck
WHEN:   
September 18 @2:30pm
DRINKS:   
Ice Mountain bottled water
WEATHER:   
85°/57% humidity
HOW MANY CIGARS SMOKED:   
3
RELEASE TYPE  Limited
ORIGINALLY RELEASE DATE  April 2022
TOTAL PRODUCTION
Typical Box Size:     Boxes of 20
Production Totals:  6500 cigars
VITOLA BREAKDOWN
o  Toro  (6″ x 50)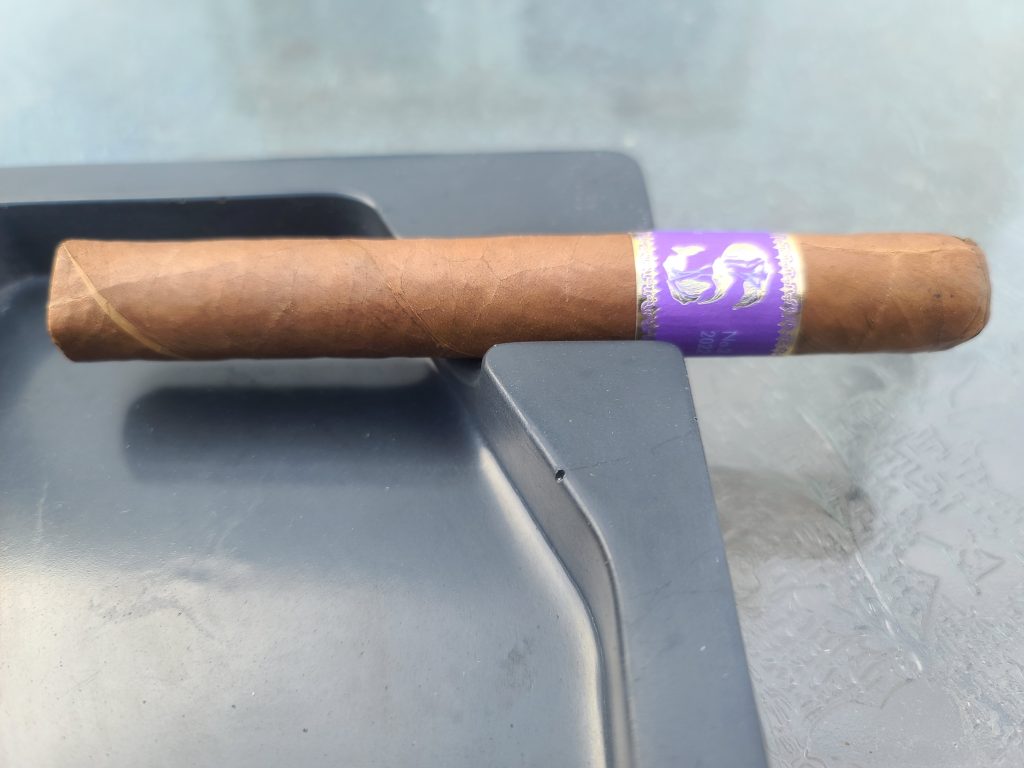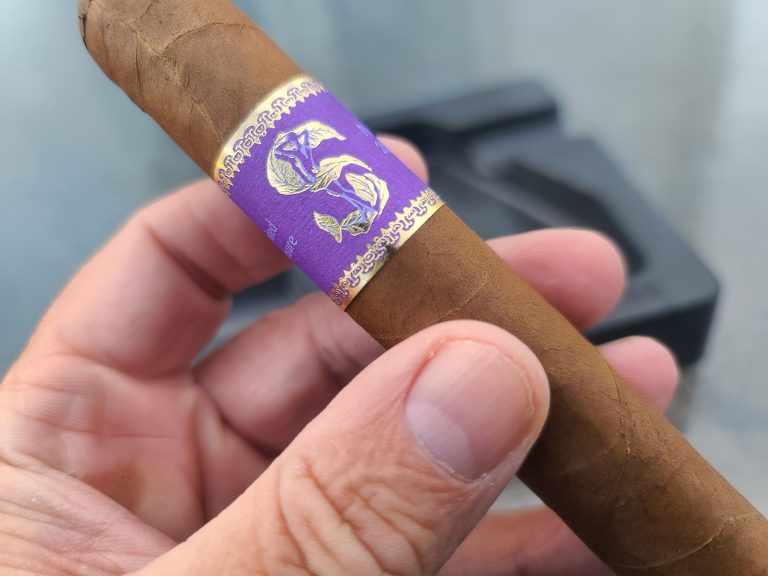 The band is a beautiful purple with gold accent that is almost regal looking. A large gold S adorns the center of the band. It is flanked on one side by "Limited Exposure" and by "No 2 2022" on the other; both in an almost blue/purple.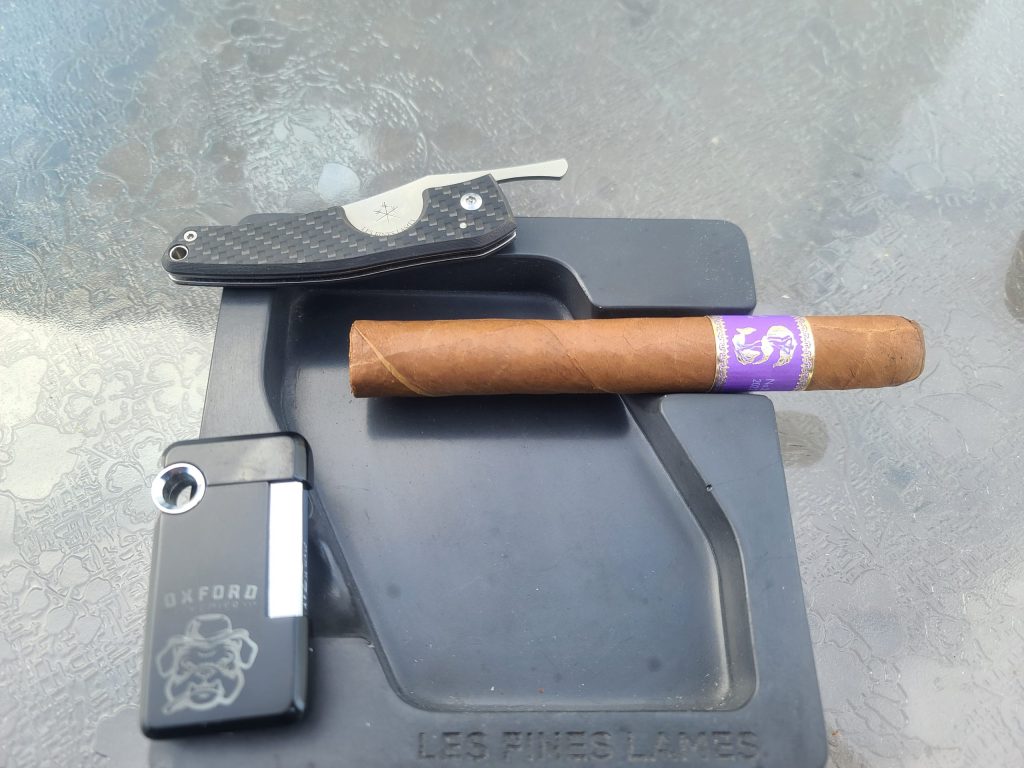 CONSTRUCTION

The Ecuadorian Corojo wrapper is smooth, though it has several veins and blemishes that are found throughout the cigar. That isn't to say that the the Limited Exposure No. 2 isn't gorgeous…it is. It has what I refer to as "character." The head is expertly triple capped and I can find no obvious hard or soft spots.
AROMA

The Limited Exposure No. 2 has notes of coffee and fruit coming from the foot. The wrapper reminds me of freshly baked bread with just a hint of cedar.
COLD DRAW

The cold draw reveals subtle notes of fruit and hay with a touch of coffee.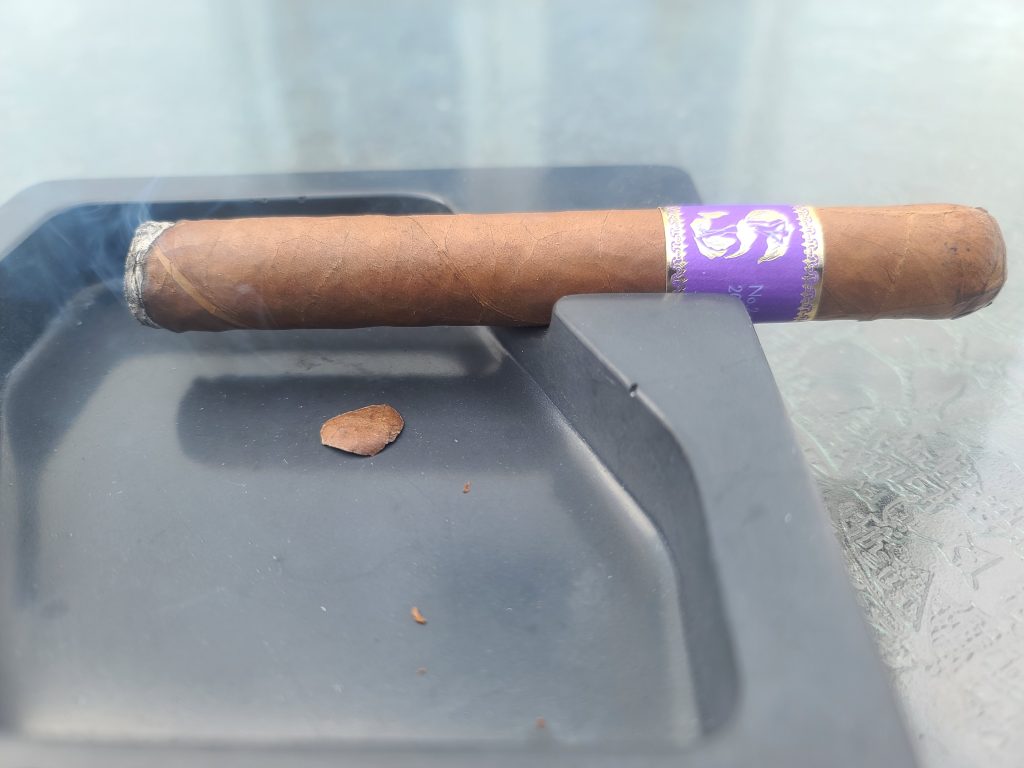 LIGHT & DRAW
Cut: Les Fines Lames LE PETITE cigar knife
Fire: ST Dupont Hooked
The light is effortless and even. Notes of bread, spice, nuts, fruit, and coffee all come through on the light. A strong note of black pepper on the retrohale. Star anise lingers on my palate…it's almost like a high quality black licorice. 
SMOKE

With each draw the smoke becomes creamy and thick. A satisfying amount is pulled into my mouth each time.
FIRST THIRD
>> Baking Spices, Licorice, Coffee, Black Pepper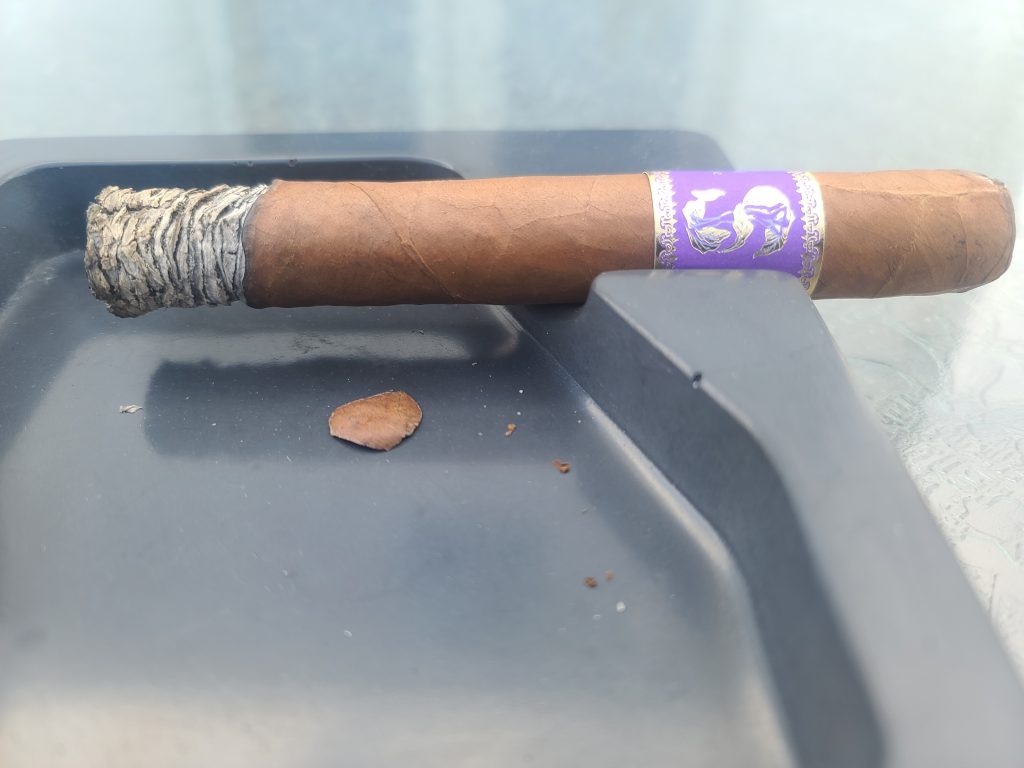 The spice and pepper calms down from the initial light, allowing more subtle and complex flavors to come through. Notes of chocolate, leather, baking spices, and a yeast/bread note begin the first third. Black pepper rules the retrohale. The Limited Exposure No. 2 is a well balanced spice bomb. It isn't overly spiced, and has a sweet & savory combo that is very nice. A bit of citrus shines through that really sets this first third off. The burn is a bit uneven, but the ash is holding strong. Streaks of black break up the gray, as the ash looks like a stack of nickels. Nuts, licorice, and a semi-sweet chocolate dominate my palate now. The burn line has self-corrected. Coffee, licorice, and a hint of fruit come through near the end of the first third. The ash continues to hold and the burn is just slightly uneven.
SECOND THIRD
>> Citrus, Baking Spices, Caramel, White Pepper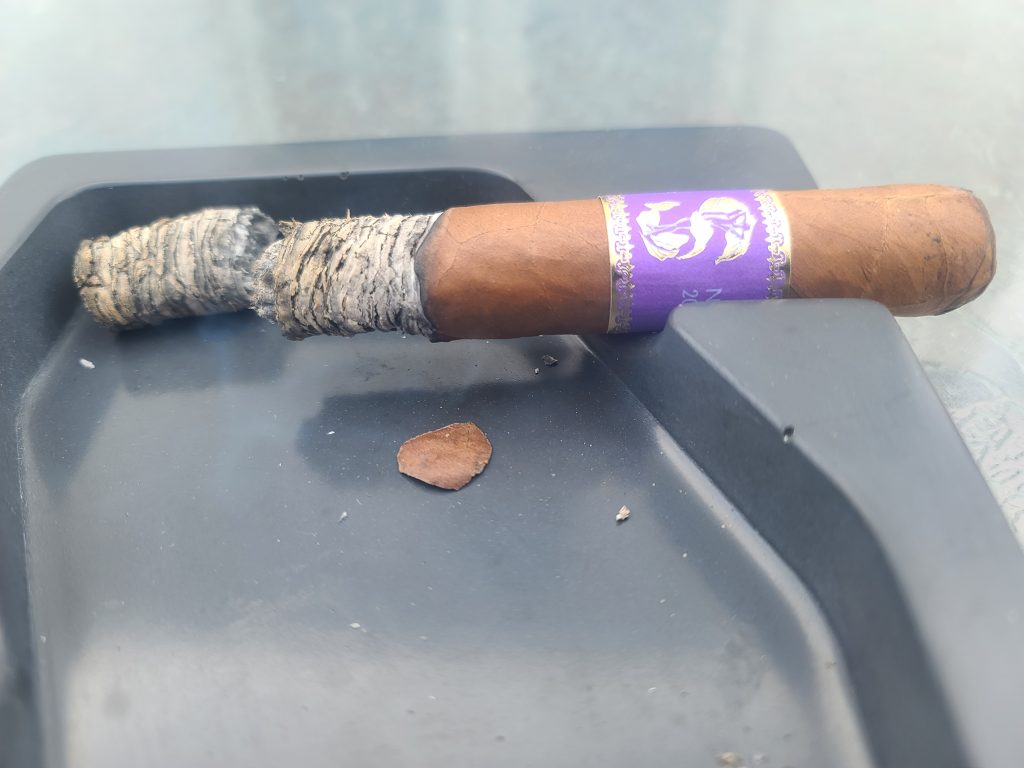 White pepper and baking spices have replaced the black pepper on the retrohale. Lemon zest is strong to begin the second third. The spices begin to claw at the back of my throat. Notes of caramel, dark chocolate, and leather also come through in this middle third. Lightly toasted bread lingers on my palate. There is just a hint of dried fruit with each draw. Sweet cream ties everything together. There is a buttery note that lingers now. The burn line is even, if just a bit wonky. The ash is still compact, a testament to the Limited Exposure's construction. This middle third seems to just drag on. The flavors are nice: citrus, fruit, caramel, a hint of coffee, and baking spices…but those have been present since the beginning of this middle third.
FINAL THIRD
>> Dark Chocolate, Herbaceous, Roasted Nuts, Black Pepper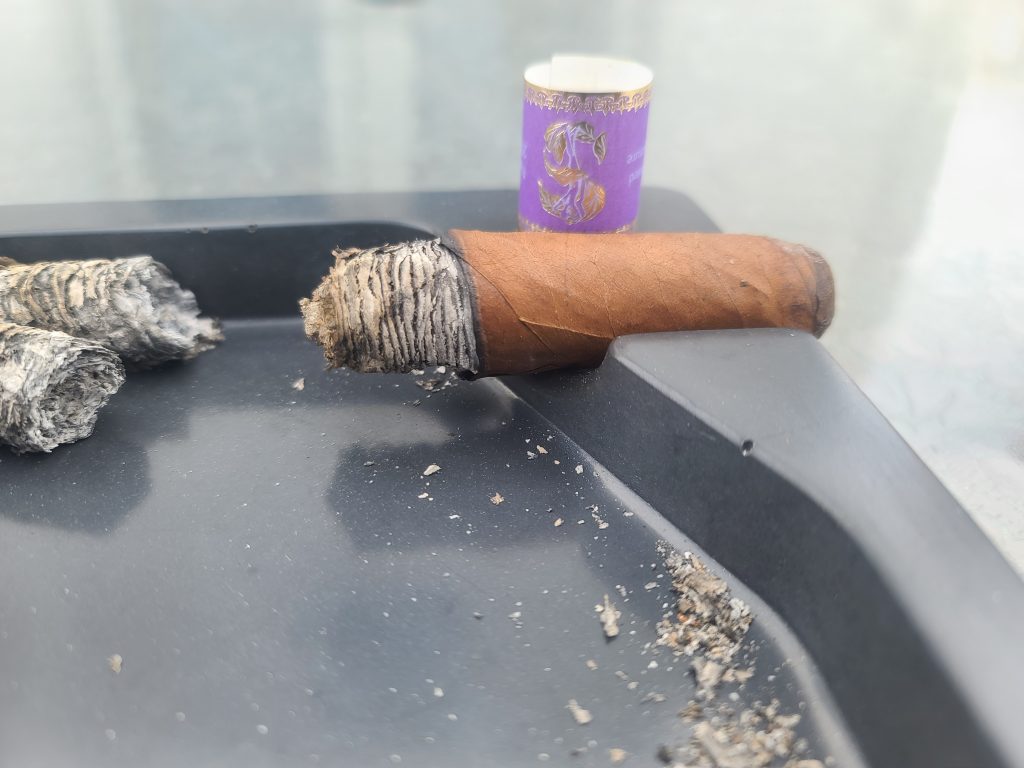 The final third sees the Limited Exposure No. 2 ramp up the flavors, while toning down the spice. Coffee, dark chocolate, fruit, and an almost herbal note come through. Baking spices are still there, but are no longer the star of show. Citrus lurks in the background. The burn has gone wonky, but the wind outside has picked up quite a bit. The ash is still compact, except where the wind has blown it around. A spicy cedar note begins to emerge. Black pepper returns to the retrohale. Coffee, caramel, citrus, and roasted nuts all blend together for a wonderful experience. The burn is a bit uneven but, as I said before, the wind has picked up quite a bit. A nice note of avocado oil is joined by a rich, woodsy flavor. Black coffee and fruit accompany them. The baking spices have returned and compliment the dominant flavors quite nicely.
FLAVOR PROGRESSION
The Matilde Limited Exposure No. 2 has a nice medium profile to it. Flavor notes of baking spices, coffee, caramel, licorice, citrus, and more make for a well-balanced, yet spicy, and complex experience. The middle third suffers from some monotonous flavors. It's a pleasant monotony, but does get a bit boring before coming back to life in the final third.  
BURN EXPERIENCE
Every time I smoked a Limited Exposure No. 2, the wind did not want to cooperate. While some of the burn issues I experienced can be chalked up to external forces, I'm not sure that they all could. With that being said, I never had any major burn issues. There was no canoeing or tunneling, just a constant wonky or uneven burn line. 
RATING BREAKDOWN
0.76 / 0.80 … Craft & Aesthetic
0.48 / 0.50 … Pre-Light Characteristics
0.50 / 0.50 … Lighting Process
6.80 / 7.70 … Smoking Experience
0.45 / 0.50 … Personal Enjoyment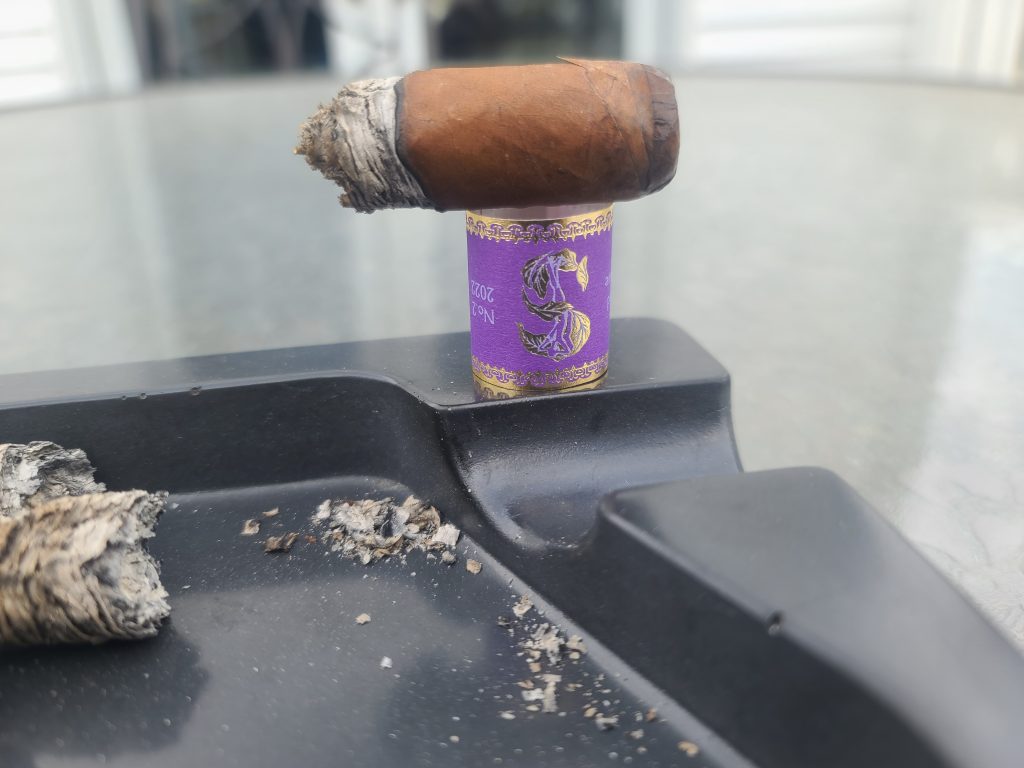 THIS MATILDE NEEDS MORE EXPOSURE.
Matilde is one of those cigar brands that falls under the "if you know, you know" category. The Limited Exposure No. 2 should change that. It's a cigar that has some wonderful flavors and complexity that should make even the most grizzled aficionado take notice. A spicy and delicious concoction that is a medium bodied, but full flavored, masterpiece. "Masterpiece" might be a bit too much, but it is delicious. If you like spice but don't like to be overwhelmed by full bodied spice and pepper bombs, then the Limited Exposure No. 2 is for you.
SIMPLY STOGIES RATING:  8.99 / 10.0