VITOLA:   Double Robusto
SIZE:   5-1/2″ x 56
ORIGIN:   Undisclosed
FACTORY:   Undisclosed
WRAPPER:   Undisclosed
BINDER:   Undisclosed
FILLER:   Undisclosed
STRENGTH:   Medium
SOURCE:   
Cigar Federation Exclusive
WHERE:   
Three Season Porch at Home
WHEN:   
October 25, 2016 @ 1 PM
DRINKS:   
Big ol' cup of Starbucks
WEATHER:   
Great fall day – high 50s, no precip
WHAT'S ON:   
Nothin'
RELEASE TYPE  Limited Edition
ORIGINALLY RELEASE DATE  Unknow
TOTAL PRODUCTION
Typical Box Size:     Bundles of 25
Production Totals:  Undisclosed
VITOLA BREAKDOWN
o  Double Robusto – 5-1/2″ x 56
RESEARCH & BACKGROUND INFO
The Honey Badger DGAF from Cigar Federation is a bit of a mystery.  It's an unbanded stick that they sell at a discounted price because they're telling you essentially nothing about it!   Here's what they do say:
It's produced in the same factory of origin that is producing $50 a stick cigars.  What is a $50 cigar?!  I'd have a hard time naming one – unless, oh god – is this a Gurkha Second?  I doubt Cigars Davidoff is popping these over to Cigar Fed… but who really knows?
It will/would cost you 10 time more to buy in Vegas
That's it!  That's all we know!
The Honey Badger DGAF comes completely unbanded.  To me, that's an annoyance.  Once it gets tossed into the humidor with some other unbanded sticks, what's to help me determine what it is?  My practice is to band these myself so I can track them down a little bit easier.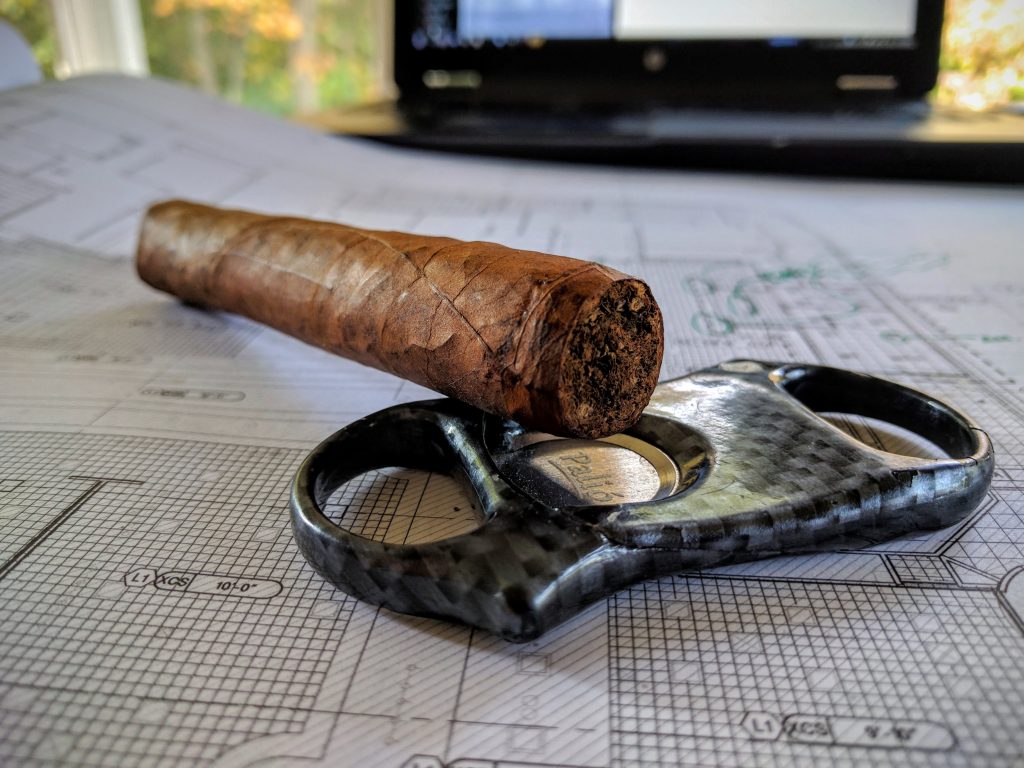 CONSTRUCTION
Great construction – a thick, sturdy feel.  There are some minimally veins and some irregularity to the body but all-in-all, looks and feels great in the hand.  Foot is tightly packed and cap is nothing remarkable but looks well-crafted.  Firm with slight give.  A couple minor soft spots close to the cap – nothing too concerning.
AROMA
Light, leather aroma with some hay and barnyard characteristics.
COLD DRAW
Light tobacco is my immediate first impression.  Leather continues from the aroma and maybe some sweeter, vegetal notes.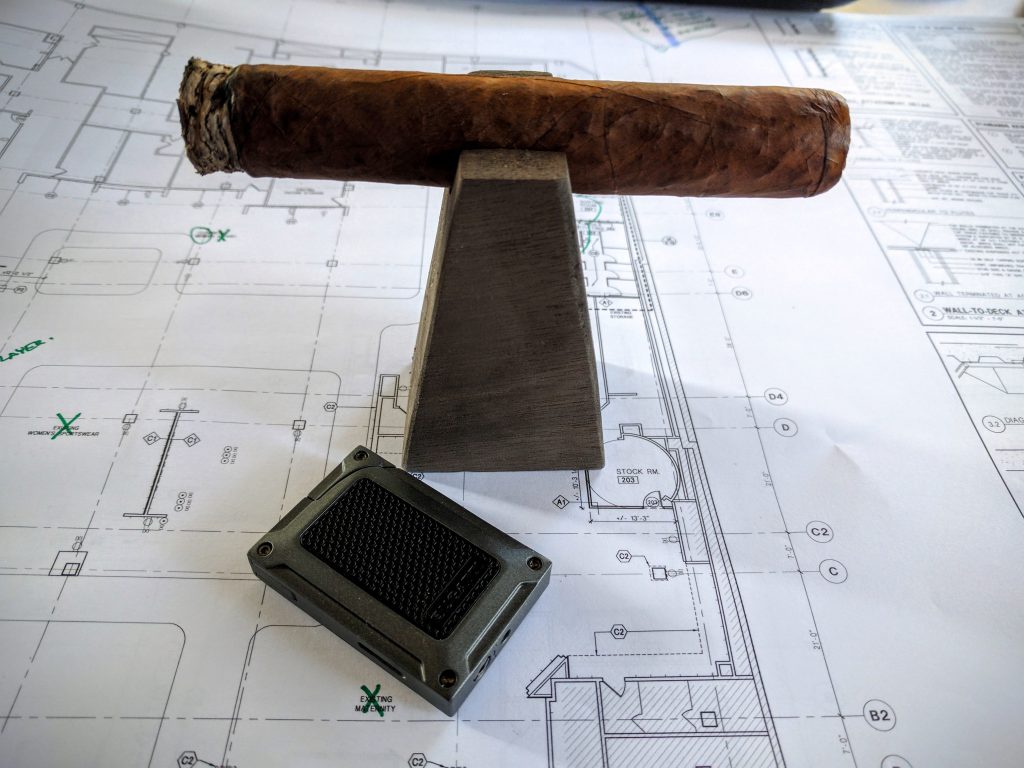 LIGHT & DRAW
Cut:  Palio straight-cut
Fire:  Bugatti single-torch
Snipped the tip and used my single-torch to light it up.  Maybe it's the thicker ring gauge but took a minute to get this one going.  Off the bat, some sweeter notes – some light, sweet cream with a bit of citrus and pepper notes.
SMOKE
Tons of smoke!  Has a slight brownish, yellow tinge to it.  Smoke seems to taper off when cigar is resting and be crazy voluminous when puffing.
FRONT NINE
>> wood, herbs, grass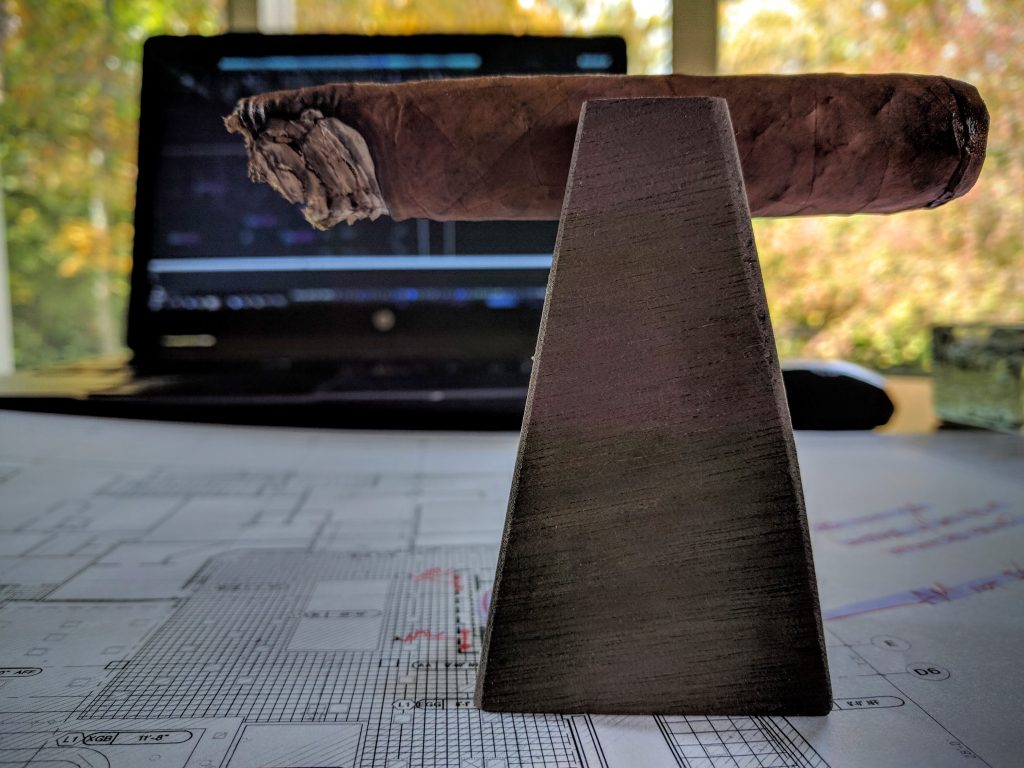 Very nice draw and smoke to start.  I'm having a hard time placing the flavors but leaning more toward woody, herbal notes – maybe some grassy tones.  A very distinct smell to it.  Some serious burn consistency issues – went out regularly and burnt very unevenly, required a lot of correction.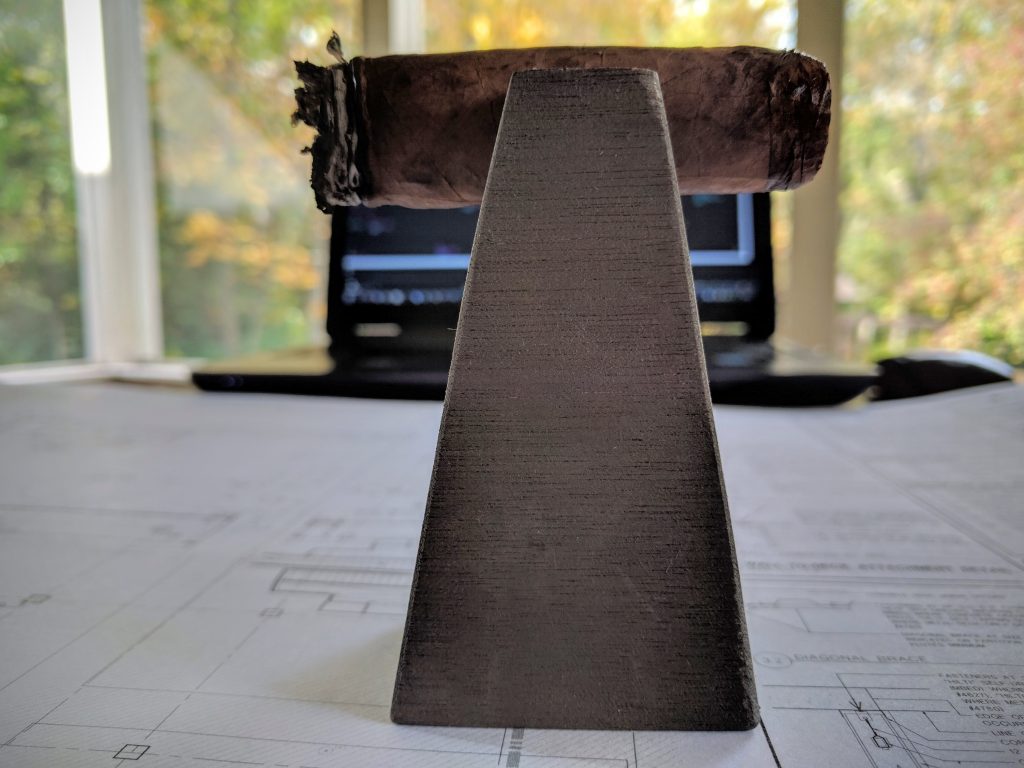 Honestly, this stick did not evolve too much so I'm just dividing this into halves – the wood notes became a little more pronounced for the second half but the overall creamy, sweeter characteristics remained.  Burn line cleaned up and is pretty much razor sharp to the end!
RATING BREAKDOWN
0.73 / 0.80 … Craft & Aesthetic
0.33 / 0.50 … Pre-Light Characteristics
0.33 / 0.50 … Lighting Process
5.06 / 7.70 … Smoking Experience
0.50 / 0.50 … Personal Enjoyment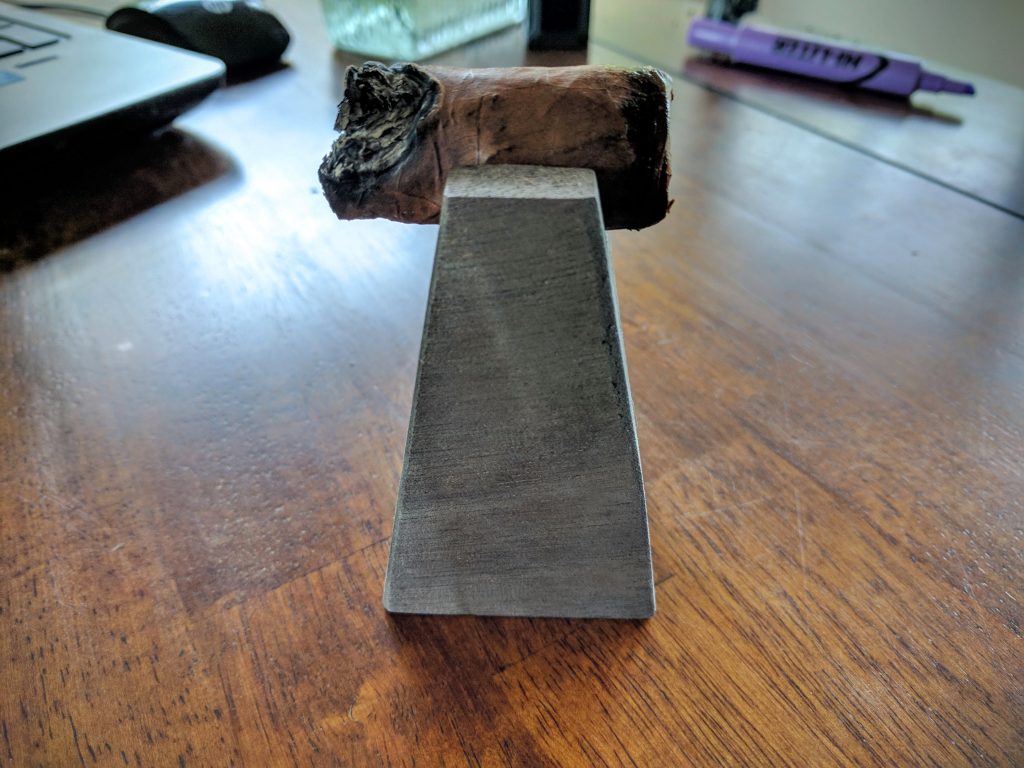 GOOD, BUT EXAGGERATED.
CigarFed's site hypes this cigar like crazy – saying it comes from the same factory producing $50 cigars and in Vegas you'd pay ten times what it's listed for on their website.  I mean, $50 cigars are elite company and I just don't ever see this cigar breathing in that rarified air.  What it is for certain is a $5-7 cigar – and it delivers at that price-point fantastically.  The flavors are interesting but singular and non-evolving.  It's kinda one-note, but in a pleasant way.  All-in-all, really good smoke.  $50 cigar?  Hell no.  $10?  Meh.  $7 … all day long.
SIMPLY STOGIES RATING:  7.9 / 10.0