I am still surprised each time I visit a lounge in a strip mall, but that seems to be the norm for lounges in the Midwest. Located in a busy area surrounded by businesses in Inver Grove Heights, a suburb of St. Paul, Minnesota, Perfect Ash blends in with its surroundings. The storefront is very unassuming but the inside is spacious, welcoming, and large. During a time where distance is important, Perfect Ash has plenty of room for proper social distancing.
The owner, Diana Hutton, has created a space that is welcoming as it is large. Diana moved to Minnesota from Mexico City. A former attorney in Mexico, Diana was already into the cigar culture. When the opportunity to purchase a cigar lounge presented itself, Diana took it. She has taken Perfect Ash to a new location and become a place where diversity is welcomed and cigars are celebrated.
ADDRESS:   9080 Buchanan Trail, Inver Grove Heights, MN 55076
PHONE #:   (651) 340-8416
HOURS:   Monday – Thursday 11AM-9PM
                 Friday & Saturday 11AM-11AM
                 Sunday 12PM-6PM
BOOZE AVAILABLE:   N
DRINKS AVAILABLE:   Y
FOOD AVAILABLE:   N
SMOKING LOUNGE:   Y 
WALK-IN HUMIDOR:   Y
SPONSORED LOUNGE:   N
OUTDOOR SMOKING AREA:   Y , but very limited
MEMBERSHIPS AVAILABLE:   N
Perfect Ash is the only Latina owned lounge in Minnesota. 
Perfect Ash prides itself on diversity and inclusion and has become a favorite among young cigar enthusiasts in the Twin City area.
Owner Diana Hutton was an attorney in Mexico City and moved to Minnesoata to continue her education at the University of Minnesota.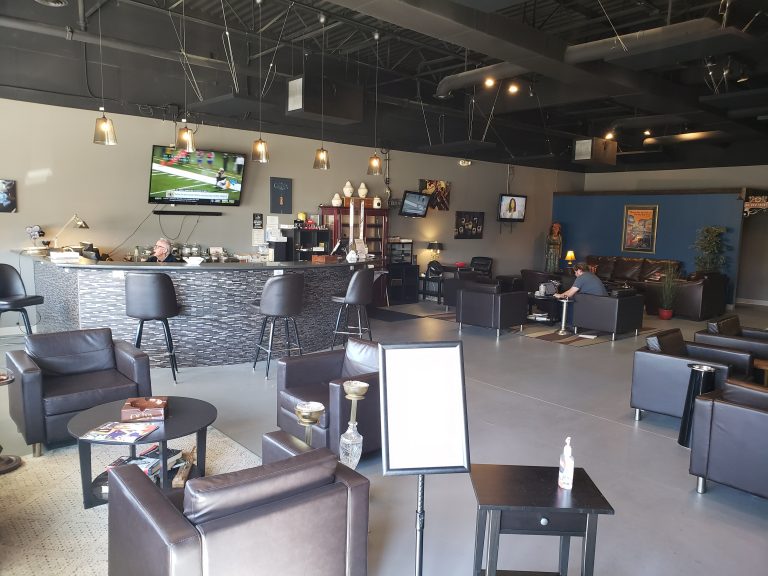 Located in a strip-mall that looks like any other, Perfect Ash is right off Hwy 55 and across the street from a Walmart. That is the epitome of "convenient location" for both locals and out-of-towners. The space, from a retail perspective, is about as perfect as it gets. A great location surrounded by busy streets and other thriving businesses, and a space that allows for ample seating and a walk-in humidor.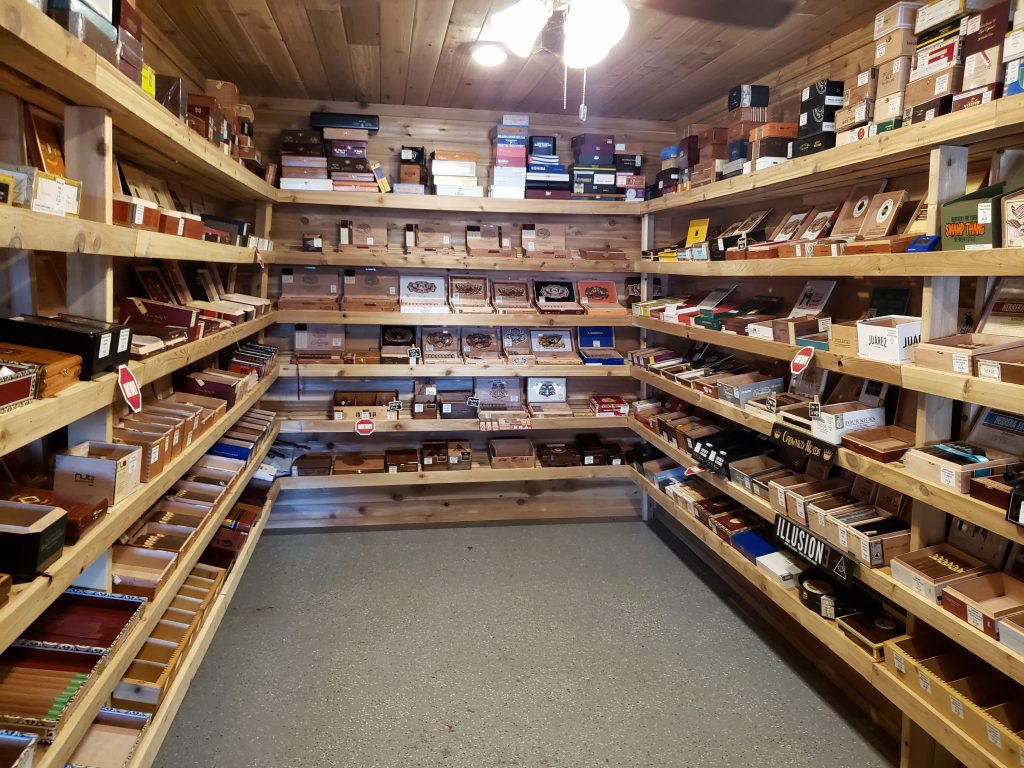 SELECTION/HUMIDOR SIZE
The walk-in humidor is spacious. It allows for multiple product facings and is roomy enough to allow several customers to peruse Perfect Ash's selection of premium hand-rolled cigars at once (during pre-COVID times, of course). The humidor is beautiful with a glass window that allows folks to look in as they sit in the lounge. It is the first thing a customer sees when walking in. 
Perfect Ash's selection of cigars is as diverse as their customer base. They carry boutique brands such as Micallef, Illusione, and Crowned Heads. They also carry Alec Bradley, Arturo Fuente, Oliva, Ashton, Padron, My Father, and more. Perfect Ash's humidor will have something for everyone.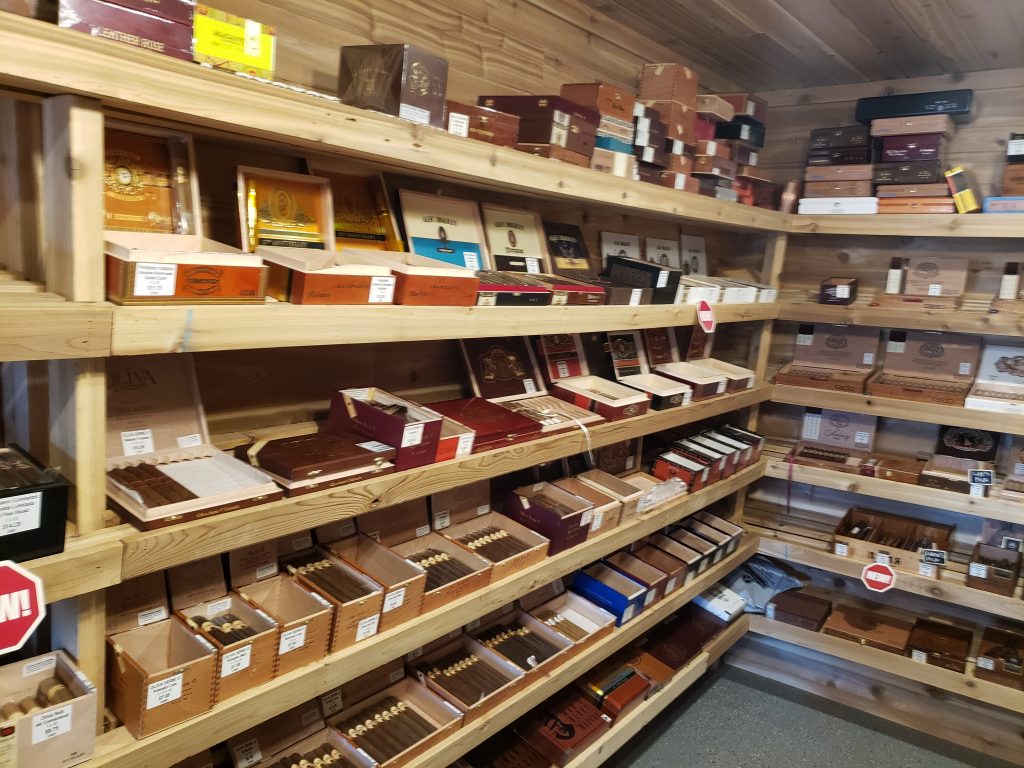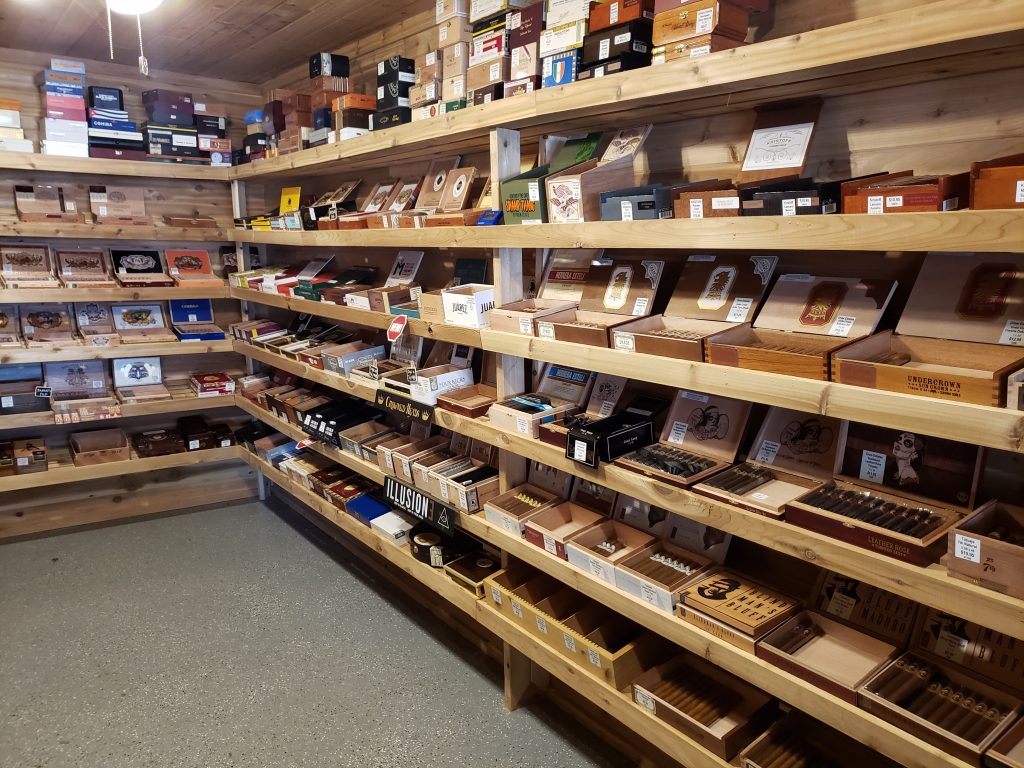 HUMIDOR MAINTENANCE
Perfect Ash's humidor is well maintained and kept looking neat and organized. Having traveled four hours, I decided I would smoke two cigars bought from their humidor. Both smoked extremely well, was not over or under humidified, and burned evenly. There was no mold present on any of the cigars and the humidification system was in good working order, with a digital hygrometer letting you know what the RH% was.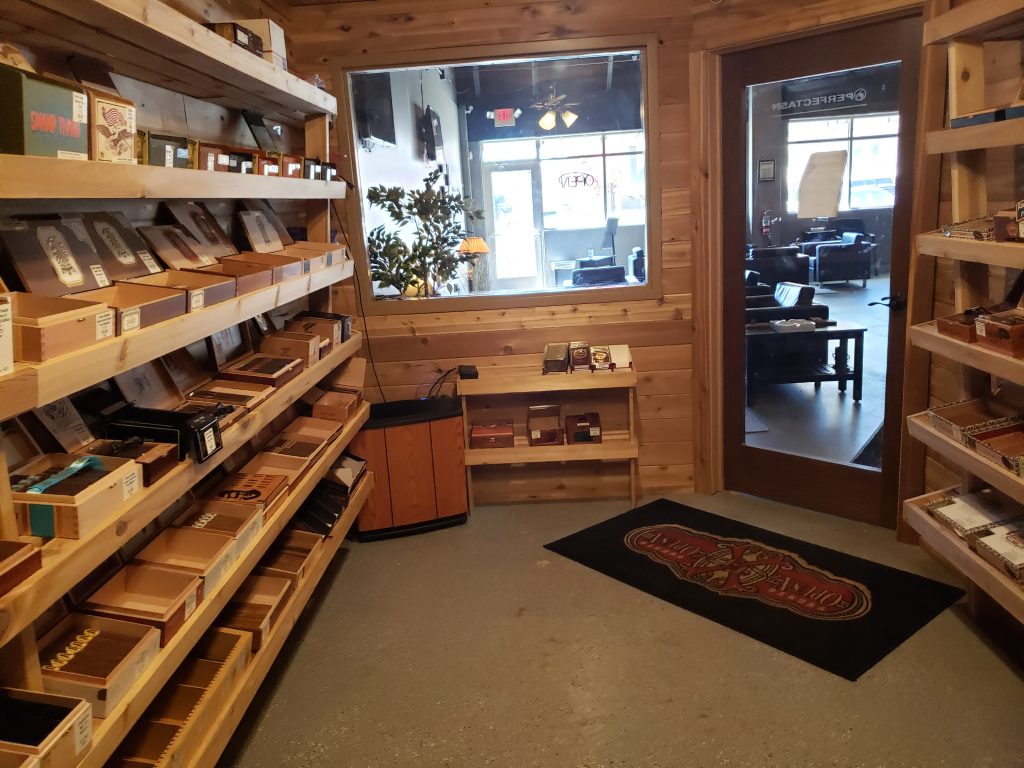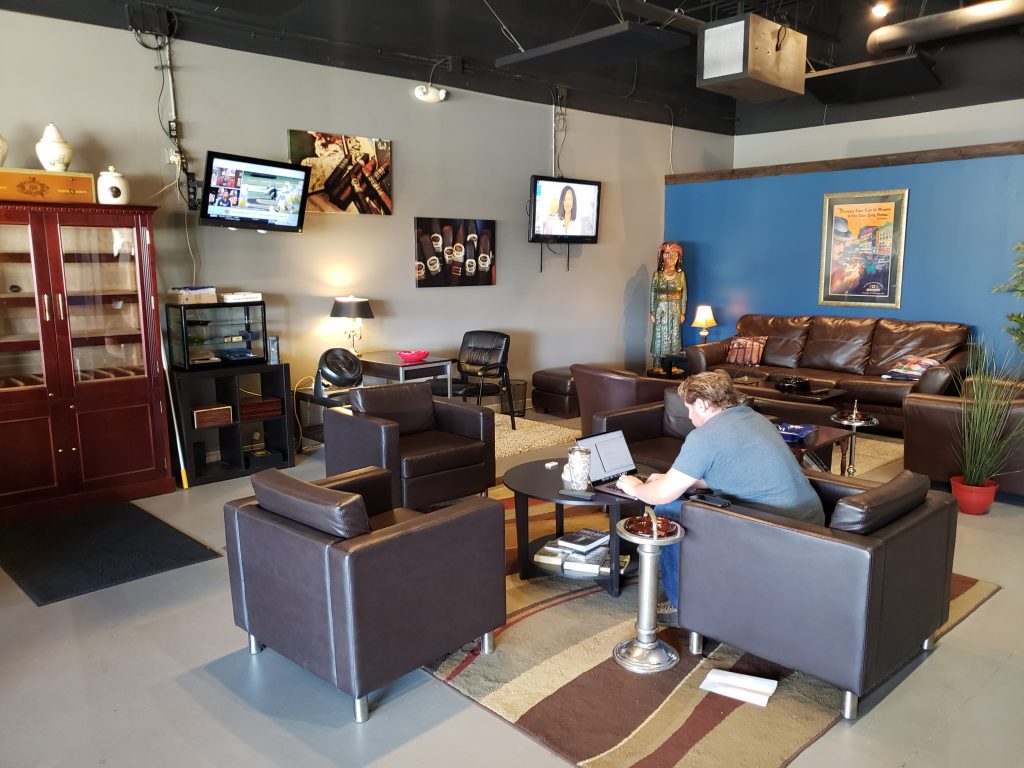 CUSTOMER SERVICE/STAFF KNOWLEDGE
The storefront belies what lies within Perfect Ash. The lounge space is huge and has enough room for four seating areas. The look is clean and modern while being welcoming and comfortable. There are 4 televisions around the lounge, ensuring that you never have a bad view of the game. The décor is cigar-centric. Beautiful cigar art adorns the walls, as well as posters from manufacturers. There is a feature wall with various cigar brands' logos that is eye-catching.
The staff is friendly and very knowledgeable. Diana jokes that because she is Latina, she may be the only one pronouncing the brand names correctly. Beyond correct pronunciation, the staff takes the time to find out what cigars fit your palate. This is especially important for new cigar smokers. The Perfect Ash staff want everyone to feel welcome, comfortable, and to enjoy their experience. They do their best to make sure that every customer will want to return.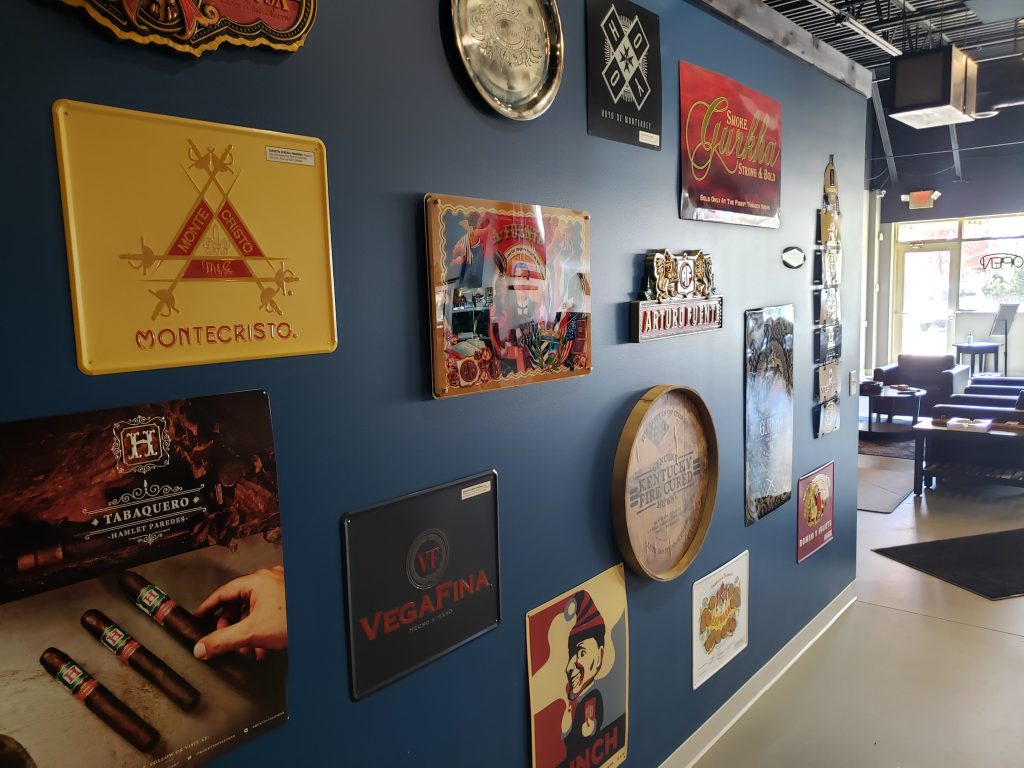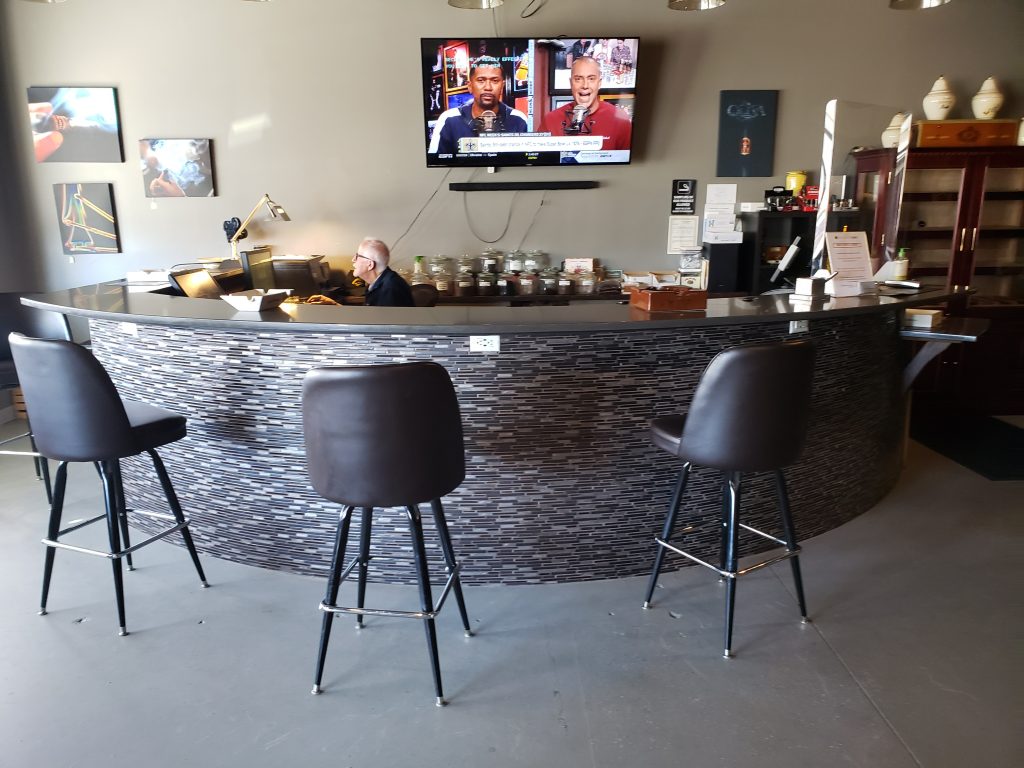 LOUNGE SIZE
During these unprecedented times, having the space to spread out is important. Perfect Ash is large enough to do that. In each of the lounge areas, maintaining a 6ft distance is not an issue. There is ample room to give others their space and be socially distant. During pre and post-pandemic times this lounge is still large enough to be full and not feel cramped. Gamedays may bring a packed house, but everyone will still be comfortable and have a great view of the game.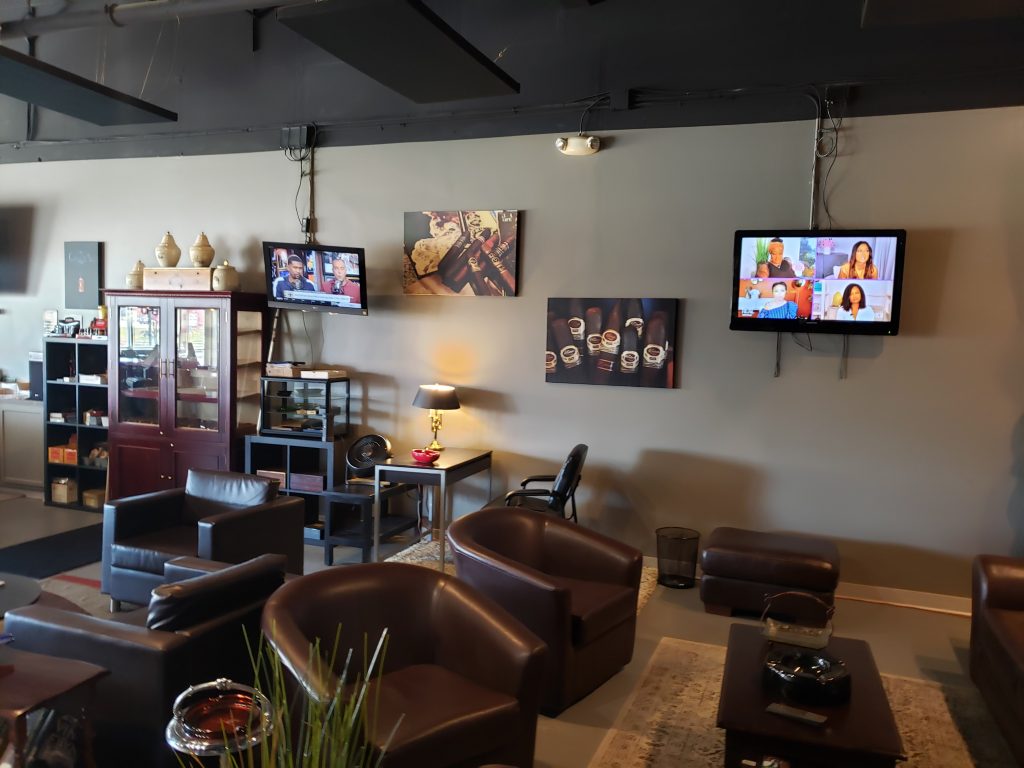 AMBIANCE
As has been mentioned in this review several times already, Perfect Ash is inclusive and wants every cigar smoker to feel welcomed. Each smaller lounge area is set up like a living room would be. The large, comfortable chairs are set-up to face one another. This makes the large space feel cozy and homey. The coffee and end tables are decorated with ashtrays, magazines, and lamps that help pull the look together. Area rugs and potted plants finish the look off. The walls look freshly painted and everything is clean and modern.

Televisions are never showing news or politics. Sports and movies are the order of the day. This is done on purpose to avoid arguments and tension such conversations can bring. 
HUMIDOR EXPERIENCE
The walk-in humidor at Perfect Ash is large and absolutely beautiful. The wood paneled walls make the look. It is clean, well maintained, and very well stocked with a good amount of boutique and mainstream brands. The staff did not "hover" over me as I shopped the humidor, instead I was asked if I had any questions and left to choose my cigars.
LOUNGE EXPERIENCE
There just is not enough space to write about all of the great things that this lounge has to offer. The best feature about this lounge is its size. It has ample room for an intimate get-together or large football watch party. The décor is well done, modern, and inviting. They want every customer, no matter their background, to have a fantastic experience every time they visit. 
RATING BREAKDOWN
2.75 / 3.00 … Customer Service/Staff Knowledge
2.75 / 3.00 … Selection/Humidor Size/Humidor Maintenance
3.25 / 3.50 … Ambiance
0.49 / 0.50 … Lounge Size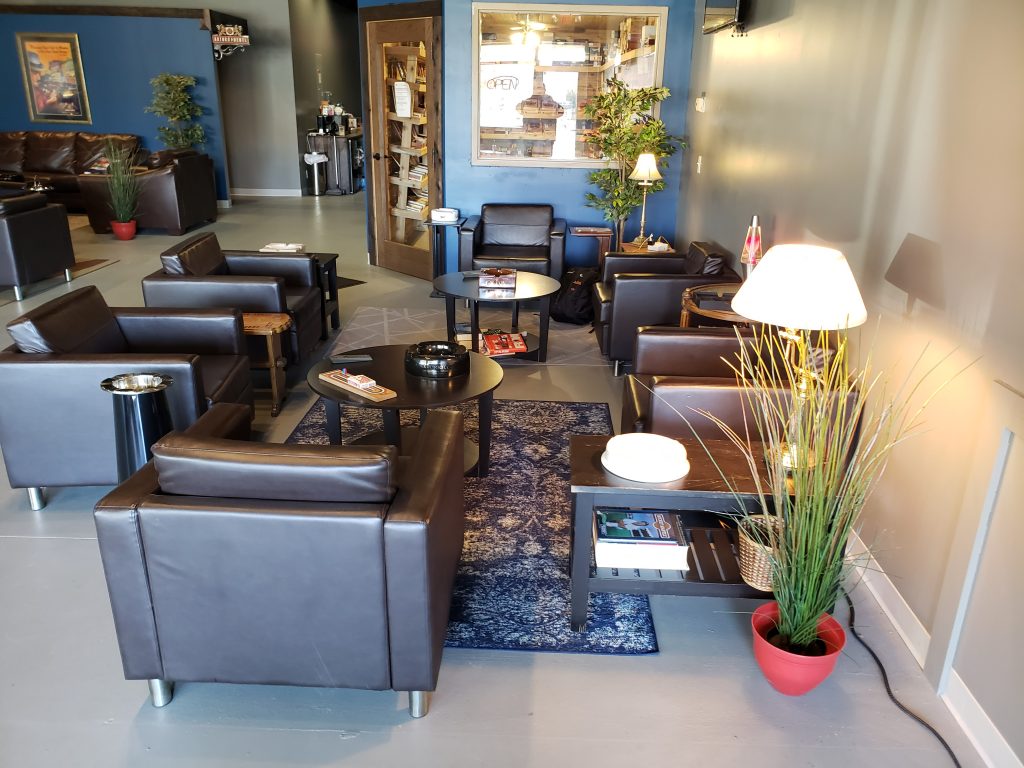 A WELCOMING LOUNGE, EVEN WHEN IT'S WARM.
Perfect Ash, in Inver Grove Heights, Minnesota, is a great cigar lounge. With a nice selection of boutique and mainstream brands, there is certain to be a cigar for every palate. The lounge is spacious while creating intimate spaces for small parties, a quiet place to get some work done, or quiet hour to recharge your batteries. The lounge is also large enough to get your crew together and watch the game while enjoying a cigar during those frigid Minnesota winters. Diana Hutton and her staff have created a diverse customer base by being inclusive, knowledgeable, creating a great space, and by carrying a wide selection of cigars. When you're in the Twin Cities area, you must check out Perfect Ash.
SIMPLY STOGIES RATING:  9.24 / 10.0