Hidden away in a corner of the Galleria West Shopping Center in Brookfield, Wisconsin, a suburb of Milwaukee, sits Prime Cigar Company. It is owned by the one and only Johnny Piette of Isabela Cigars. Prime Cigar Company has been in business for over 14 years, but there are changes coming. Johnny told me that a remodel is planned for the location this year, and it certainly shows its age in some spots. However, that isn't the only thing that is new to Prime Cigar Company. Earlier this year they received their liquor license. You can now enjoy a glass of bourbon with your cigar. 
ADDRESS:   18900 W Bluemound Rd #104, Brookfield, Wisconsin
PHONE #:   (262) 754-5220
HOURS:   Sunday – Tuesday 11AM-9PM
                  Wednesday – Saturday 11AM-11PM
BOOZE AVAILABLE:   Y
DRINKS AVAILABLE:   Water, Coffee, Soda
FOOD AVAILABLE:   N
SMOKING LOUNGE:   Y
WALK-IN HUMIDOR:   Y
SPONSORED LOUNGE:   N
OUTDOOR SMOKING AREA:   N
MEMBERSHIPS AVAILABLE:   N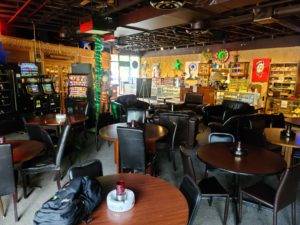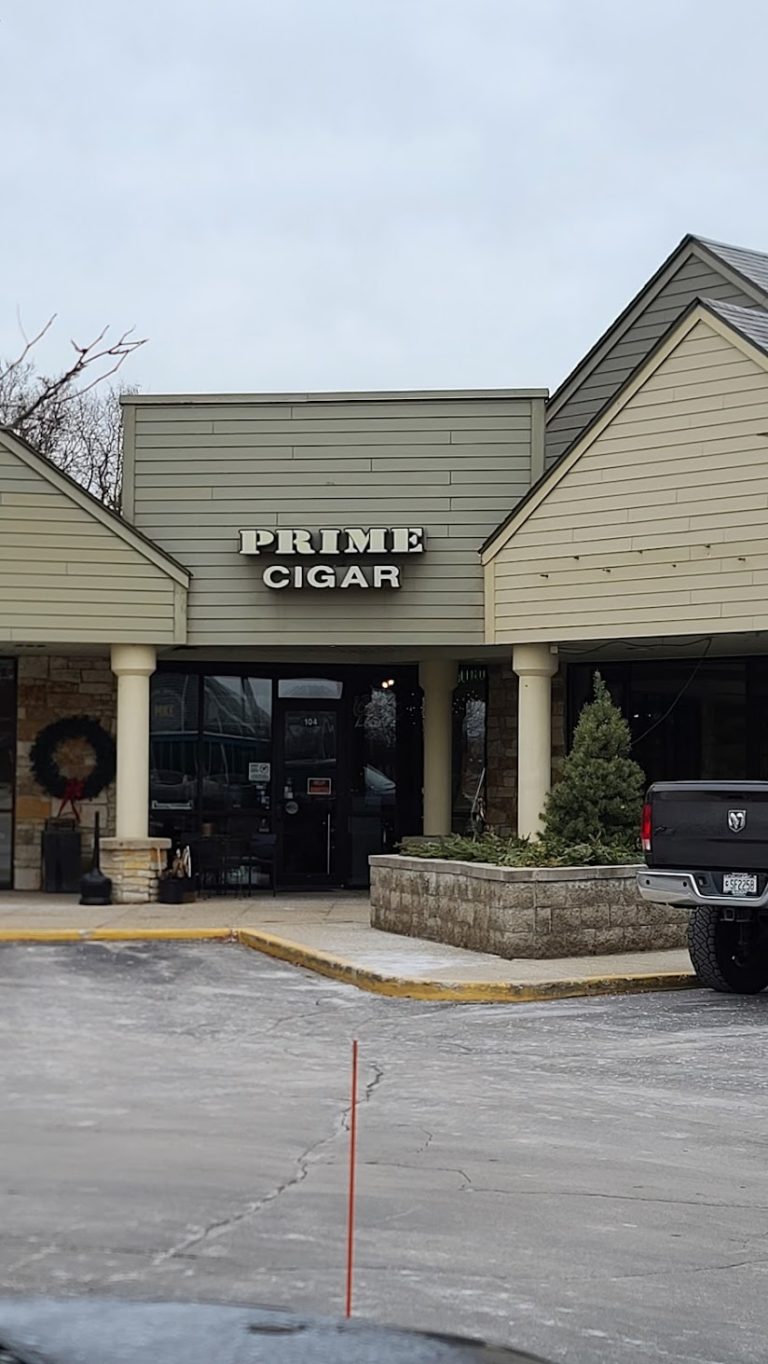 Prime Cigar Company is located right off Highway 18 and is right down the road from I-94. For those who have never visited Milwaukee or its suburbs, it's a lot like getting around the Chicagoland area. While locations may look only a few miles away on your GPS, it can take a bit of time to get there. Honestly, that's the extent of my "complaint" with their location. The Galleria West Shopping Center has large parking area, with both parking in the front and back. This allows Prime Cigar Company to have two entrances, which has to wreak havoc on the staff during the winter months but also allows closer parking for their customers when they're busy.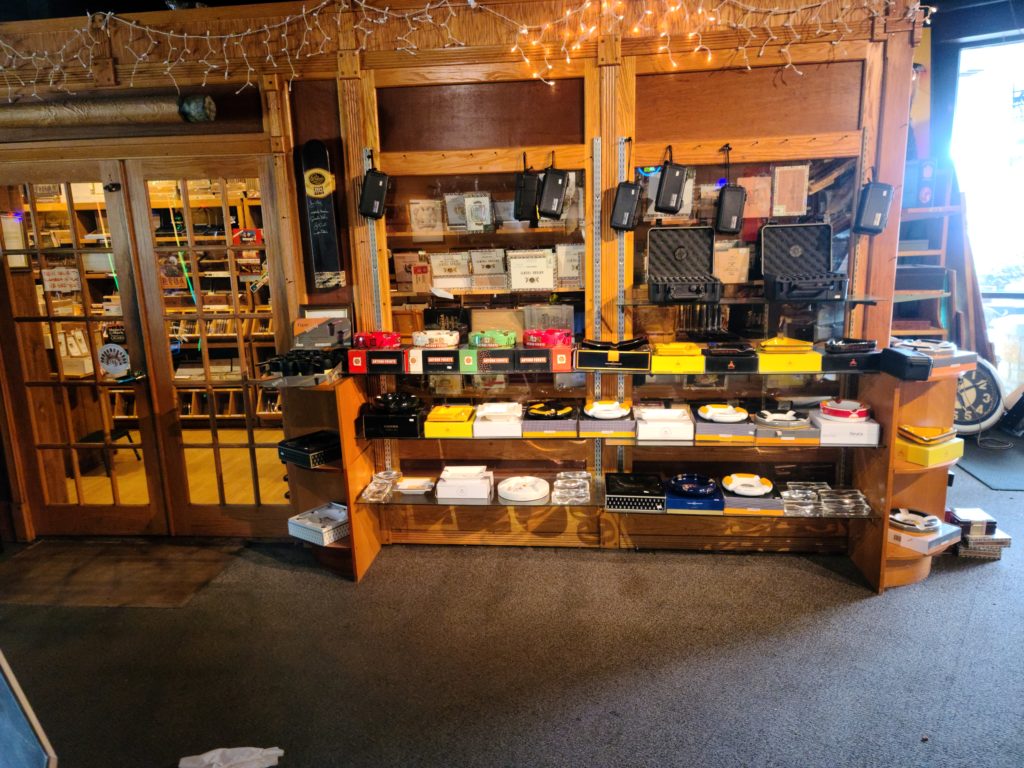 SELECTION/HUMIDOR SIZE
I was more than pleasantly surprised by both the selection and the size of the humidor at Prime Cigar Company. Located in the front of the store…or the back, depending on which entrance you used…the walk-in humidor was pretty large. What was even more exciting was the selection of cigars that PCC has curated. I shouldn't be shocked by the selection, though. Given that the shop is owned by Johnny Piette of Isabela Cigars. Isabela is, as Jeremy Casdagli would say, boutique as fuck; and so is much of the premium cigar selection that's found in the humidor.
That isn't to say that you won't find a varied selection. Prime Cigar Company carries brands such as Rocky Patel, Drew Estate, Ashton, My Father, Perdomo, Tatuaje, and more. What impressed me was their selection of boutiques. Brands like Isabela (obviously), Stolen Throne, Black Works Studios, Sinistro, Powstanie, and others find a lot of room of their shelves.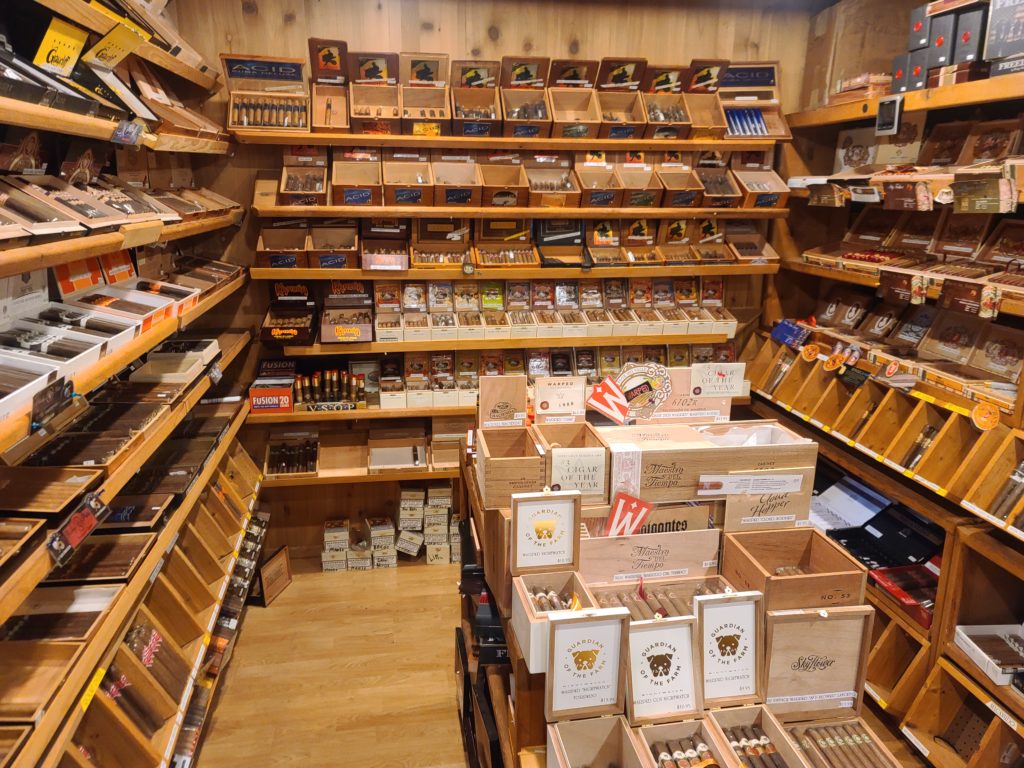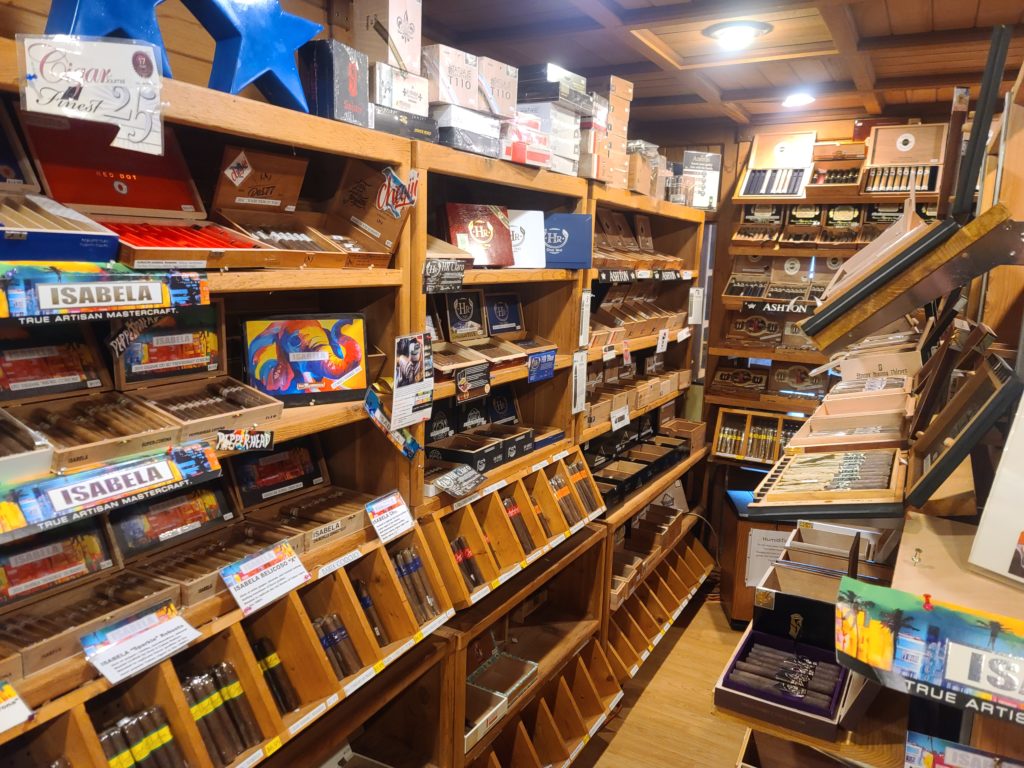 HUMIDOR MAINTENANCE
During my time at Prime Cigar Company I noticed no dust or mold on any of their cigars. Their inventory was well-organized and there were no empty boxes. Overstock was located on the shelves and on the floor. While overstock on the floor is normally a pet peeve of mine, the overstock at PCC was on the floor directly under the shelves and did not look out of place or cause a tripping hazard.
I was able to smoke two cigars during my visit and both smoked like a dream. Neither needed any touch-ups or relights. The draw on both had the perfect amount of resistance. I noticed their humidifier was set at a reasonable level and none of the cigars I purchased were overly humidified.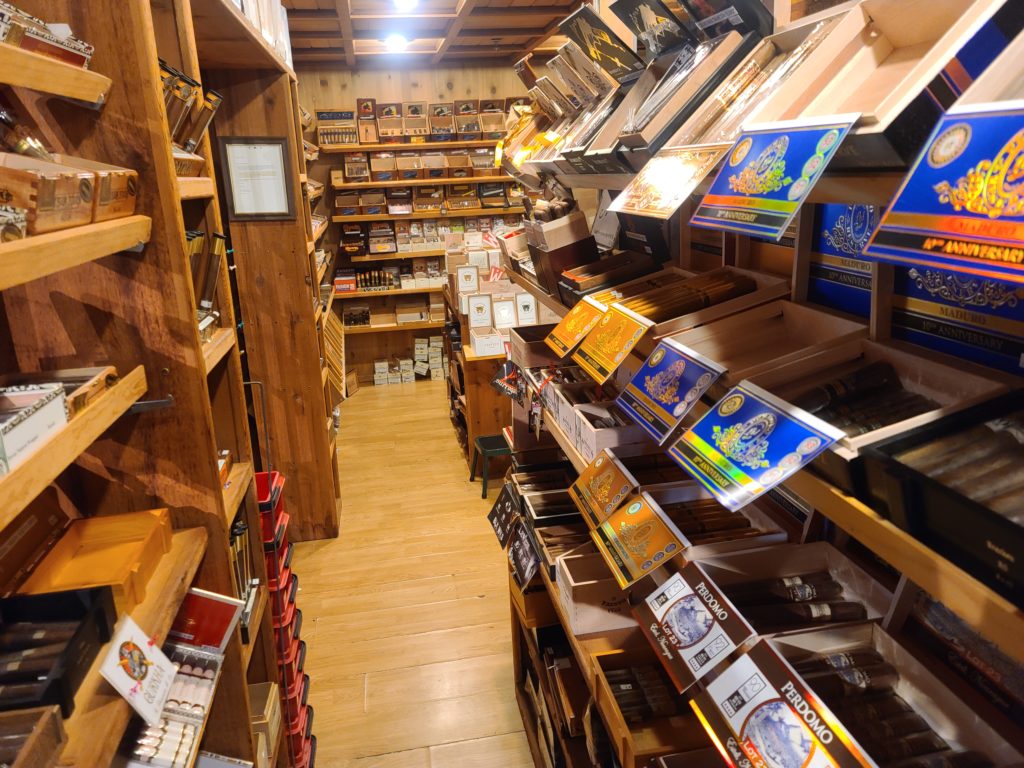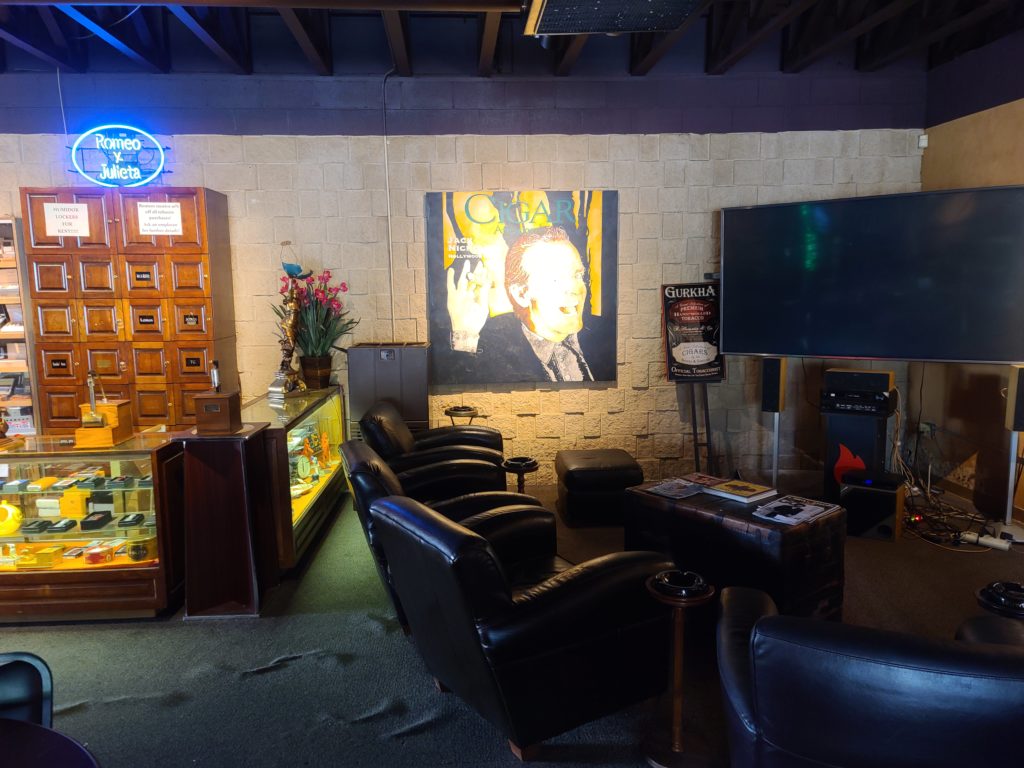 CUSTOMER SERVICE/STAFF KNOWLEDGE
Faithful readers of my lounge reviews know that I am pretty hard on lounges' customer service. There are a few reasons for this, but the main reason is that most cigar smokers know what it's like to walk into a lounge and feel out of place. You will not find that to be the case at Prime Cigar Company. During my visit, a lazy Saturday before the Brew City Cigar Fest, the GM greeted myself and every patron who entered the store. he was quick to help those who needed help and was more than friendly and engaging. He was extremely knowledgeable when it came to cigars and the industry, and had a good working knowledge of the cigars that were in the humidor. 
To be completely transparent, I had cleared with Johnny to do the lounge review the night before when I chatted with him at his other shop, Famous on Brady in downtown Milwaukee. But watching the GM interact with the customers, he knew a majority by name and was very much "hands on" when new folks needed help in the humidor. I was impressed with the level of service that everyone received. An added bonus was when some of the regulars came in and were friendly with me. To me, that's a tell-tale sign of a great cigar lounge.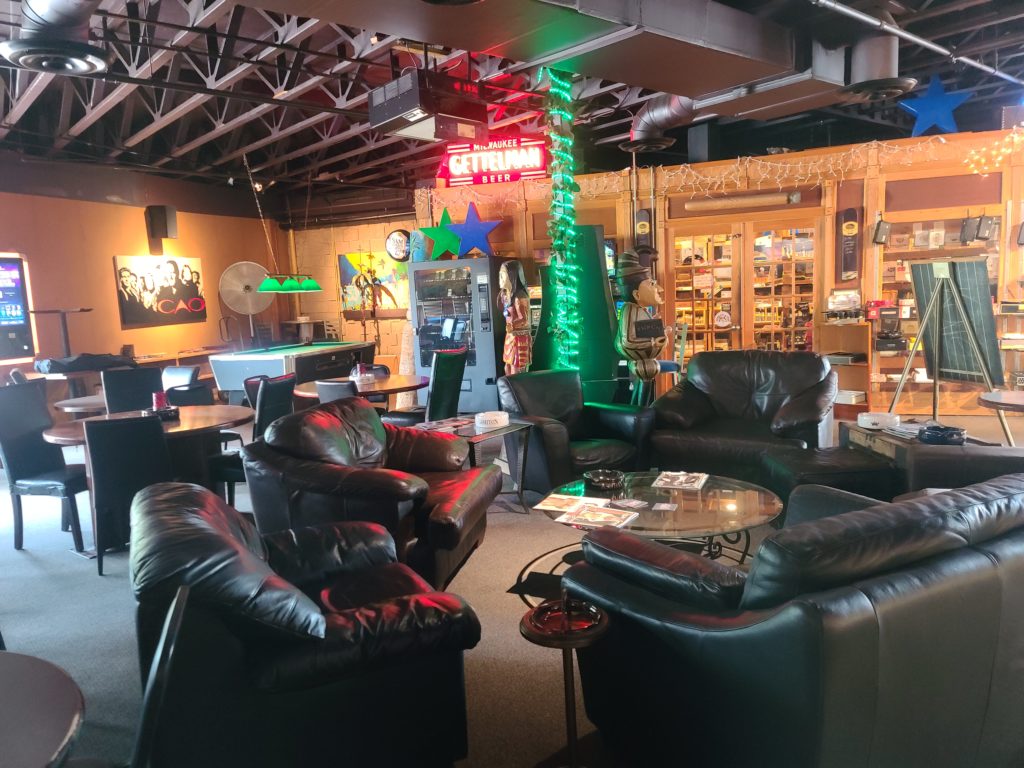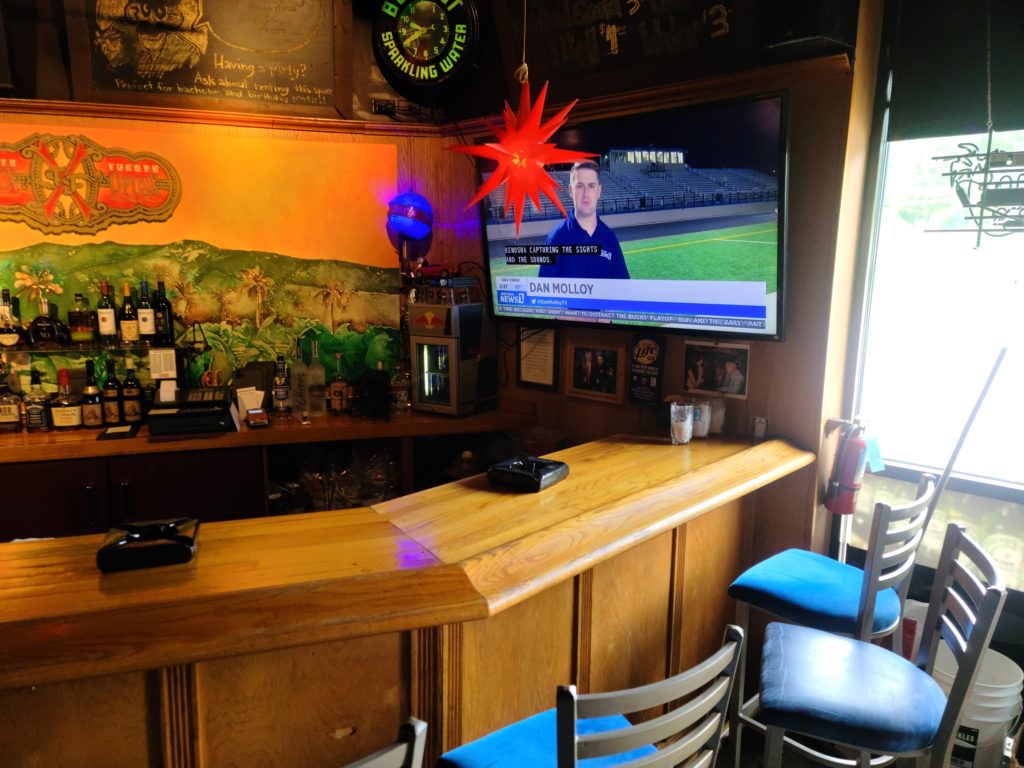 LOUNGE SIZE
The size of Prime Cigar Company is pretty impressive, too. They have 8 tables with at least four chairs at each table, as well as 10 large, comfortable lounge chairs in the lounge. The bar area has 8 high backed bar chairs lined up. Their POS area runs more than half the length of the store and has lighters, cutters, butane, hookah, cigar tins, and a cabinet with various high-end cigars in them. Right outside of the walk-in humidor you can find their selection of branded ashtrays for sale. Prime Cigar Company has you covered for both a relaxing time with a friend or two, or a night out with the boys to watch the game and enjoy a cigar and a drink.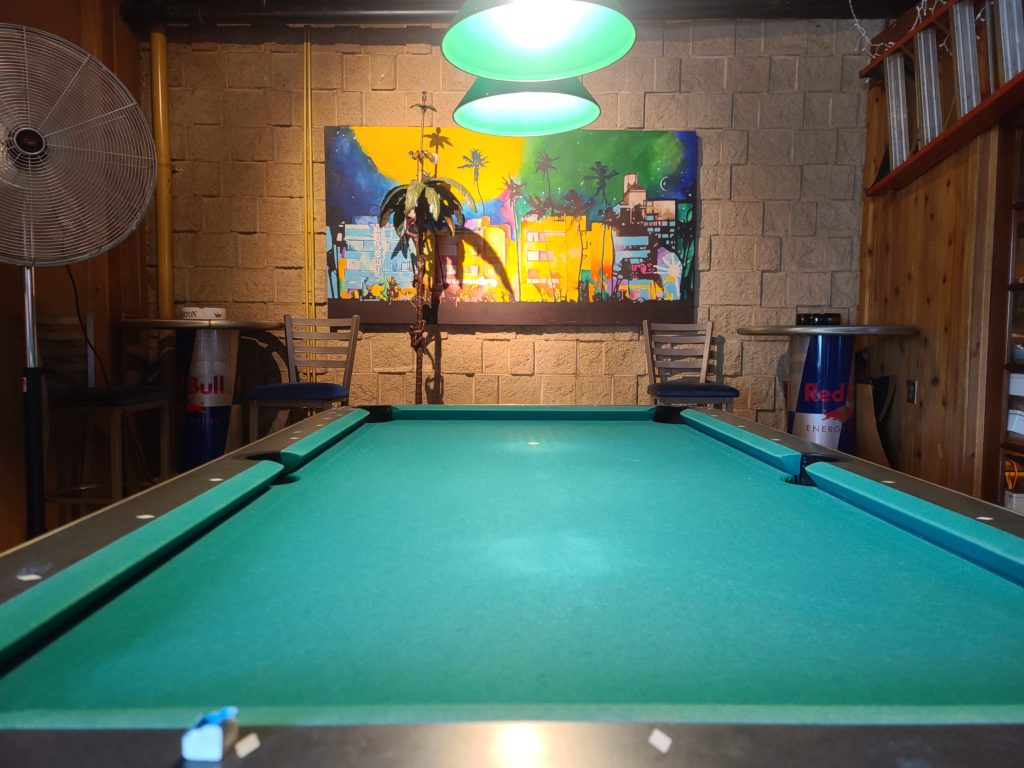 AMBIANCE
As I said at the beginning of this review, Prime Cigar Company has been in business for over 14 years. That certainly shows in a few areas. When I visited in August, they had yet to start their remodel; though, it was planned to start in October. A new carpet and a fresh coat of paint would be the cherry on top of an already great spot. They have a beautiful Opus X mural behind the bar that adds something special to the ambiance. You can also find a juke box and a pool table to enjoy with your cigar. The decorations on the wall are all cigar related, but some do show their age. 
HUMIDOR EXPERIENCE
I can not say enough great things about my humidor experience. I was beyond thrilled to find some of the boutique brands they had in their inventory. Clean, well-maintained and a large selection to choose from is harder to find than it should be. Prime Cigar Company knows the industry and makes sure that their employees stay up-to-date on the latest trends.
LOUNGE EXPERIENCE
Don't let the age fool you. The folks at PCC know their stuff. Not only are they friendly and welcoming, but they've cultivated that culture with their regulars. That's a testament of a great lounge: how they treat their new customers. 
RATING BREAKDOWN
2.90 / 3.00 … Customer Service/Staff Knowledge
2.75 / 3.00 … Selection/Humidor Size/Humidor Maintenance
2.75 / 3.50 … Ambiance
0.40 / 0.50 … Lounge Size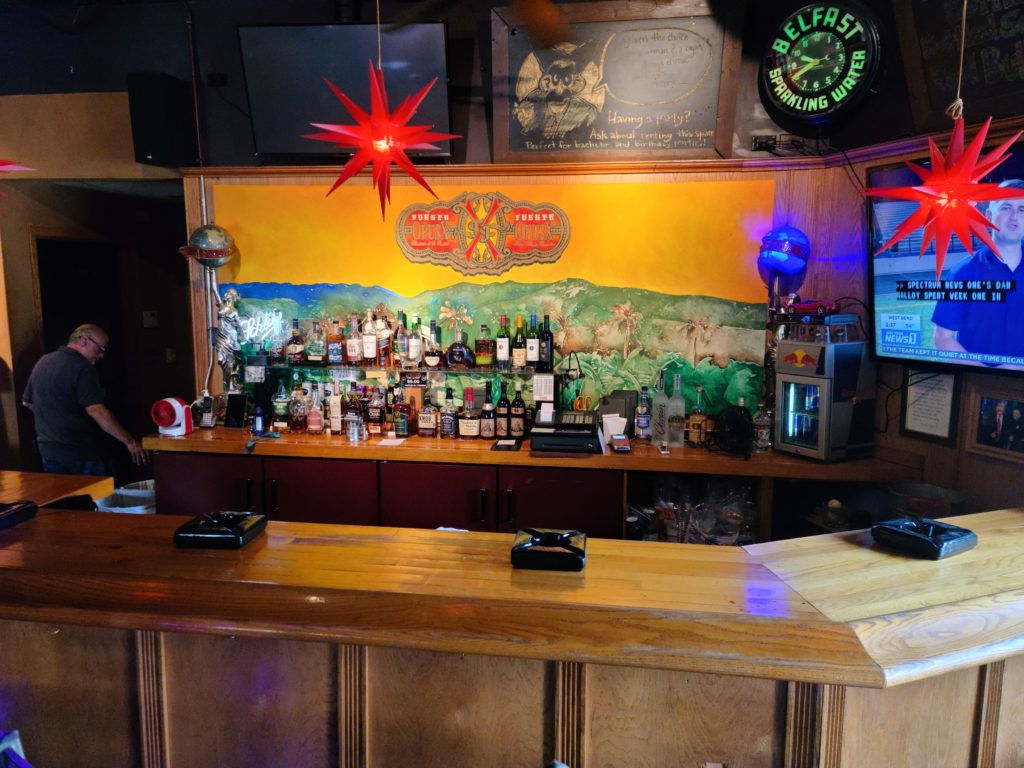 PRIME CIGAR COMPANY PROVIDES A PRIME EXPERIENCE.
When a business makes it more than five years, you know they're doing something right. Prime Cigar Company is certainly doing a lot of things right. From their selection of cigars and the knowledge of their staff, to the culture they've cultivated over the years, Prime Cigar Company is setting the bar high in the Milwaukee area. While a remodel will do wonders for the ambiance, there is no doubt that PCC is one of the friendliest and most knowledgeable cigar lounges that I've visited. This is a must visit lounge the next time you find yourself in the Milwaukee area.
SIMPLY STOGIES RATING:  8.80 / 10.0