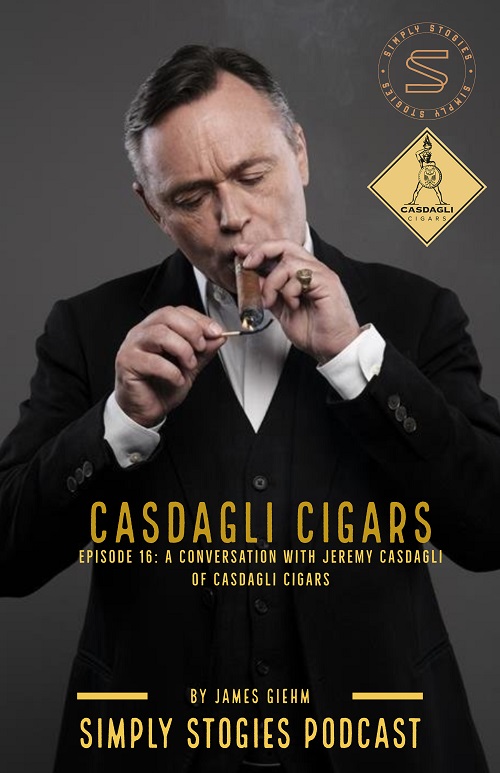 Episode 16: A Conversation with Jeremy Casdagli of Casdagli Cigars
I sit down with Jeremy Casdagli of Casdagli Cigars, formerly Bespoke Cigars, live from the Clayton in Chicago, Illinois. Jeremy and I discuss his cigar journey, how and why he started Casdagli Cigars, the name change from Bespoke to Casdagli, his family history and how that has influenced him, how he reacts to bad reviews and so much more!
Plus, I mention how to save 10% by using coupon code simplystogies at Small Batch Cigars. For a limited time, when you use that code to purchase Casdagli Cigars, you will be entered into a raffle for a Casdagli cutter by Xikar!! Details in the episode!
LINKS: