A review of one of Xikar's newest lighters, the Tactical 1, which has a powerful but precise single jet that might be a little too beefy for some. But others who prefer that military-style, tactical look will love the look and feel of this high-quality lighter. One of the most unique features of this lighter is that it has a clip, making it easier to carry and secure in a pocket. Xikar, one of the highest regarded cigar accessory manufacturers, seems to have another winner on its hands.
PRODUCT TYPE   Lighter
ORIGINALLY RELEASED  2019

STILL IN PRODUCTION  Yes

CLAIM/GIMMICK BREAKDOWN
o  Powerful single flame lighter
o  Full metal housing
o  Find local B&Ms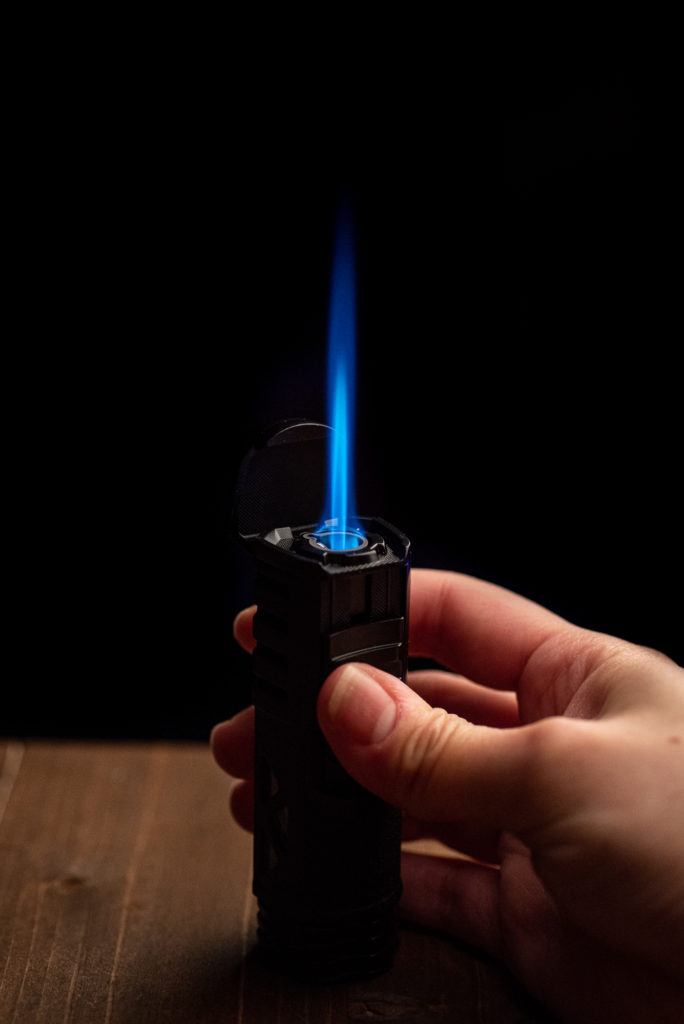 RESEARCH & BACKGROUND INFO
You cannot find any info on this lighter on Xikar's official website. It seems like Xikar's website is stuck in the past and hasn't been updated for a long time.

Began shipping to retailers in December 2019

Product was initially only released to retailers who signed up during IPCPA
Xikar designed this lighter to scream 'tactical'. Sharp and aggressive lines throughout the lighter make it look like it can be mounted onto a firearm. The flip-up cover has a groove where you can rest your cigar. There's a belt clip to attach the lighter securely. The fuel level window is there, but maybe too small because it's difficult to see the fuel remaining. The jet power controller is big and easy to adjust, but most importantly, the lighter features 10mm jet that is powerful and precise.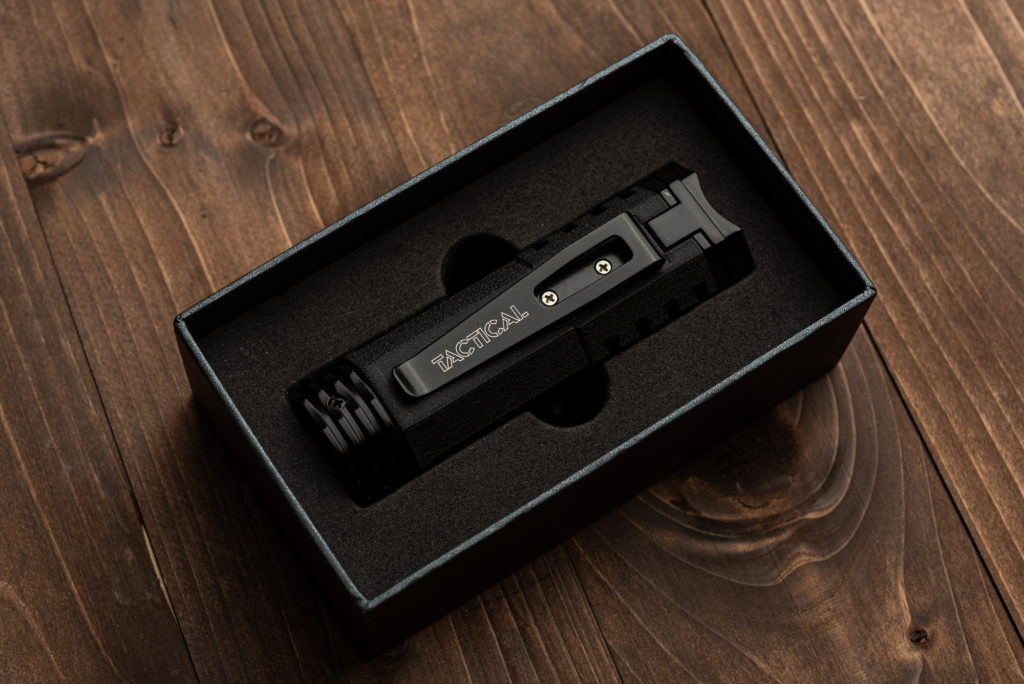 Xikar Tactical 1 comes in a black box with black foam inserts, just like all other Xikar products. That's a good thing, since all of their products are very well packaged and showroom ready. The lighter was securely sitting inside the box when I opened it the first time.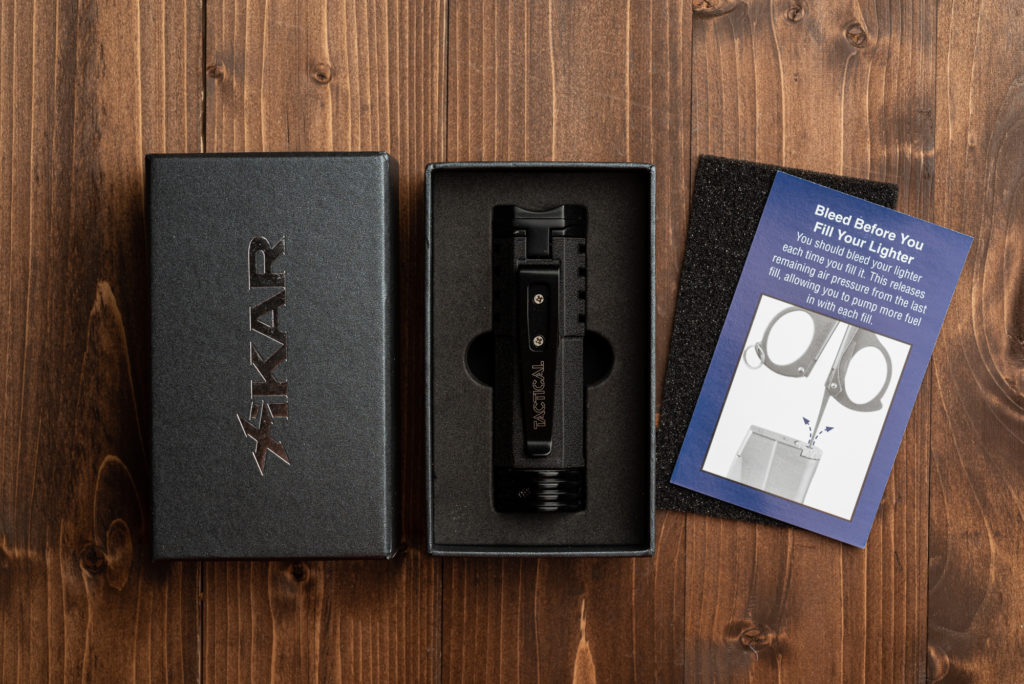 CONSTRUCTION & DURABILITY
As soon as I picked the lighter up and held it in my hand, it felt a premium product. I could feel the cold temperature of a full metal case. It felt rugged and hefty.
USE
In order to use the lighter, you need to flip up the jet cover. It's not part of the actuation like some other lighters. The cover is easy to open with a very satisfying flip. Using your thumb, the actuation lever clicks easily and the jet turns on effortlessly. The 10mm single jet is quite powerful. At the full power setting, flame can extend out of the lighter pretty far. I was able to start up a 60 gauge cigar with no problem at all. When I needed a bit of touch up, it was precise enough to get the job done.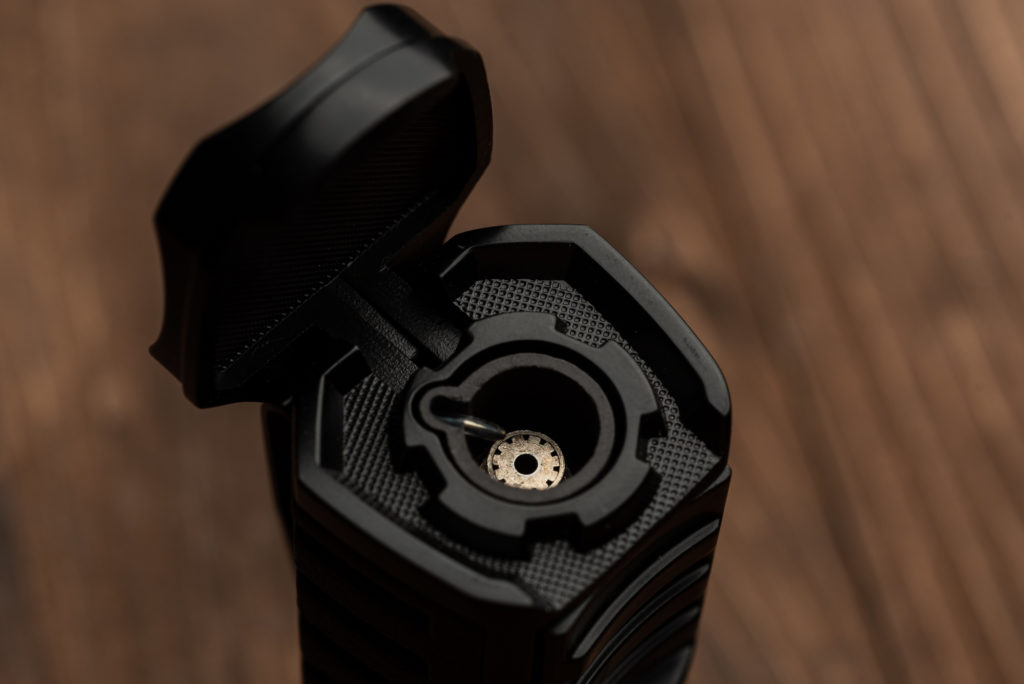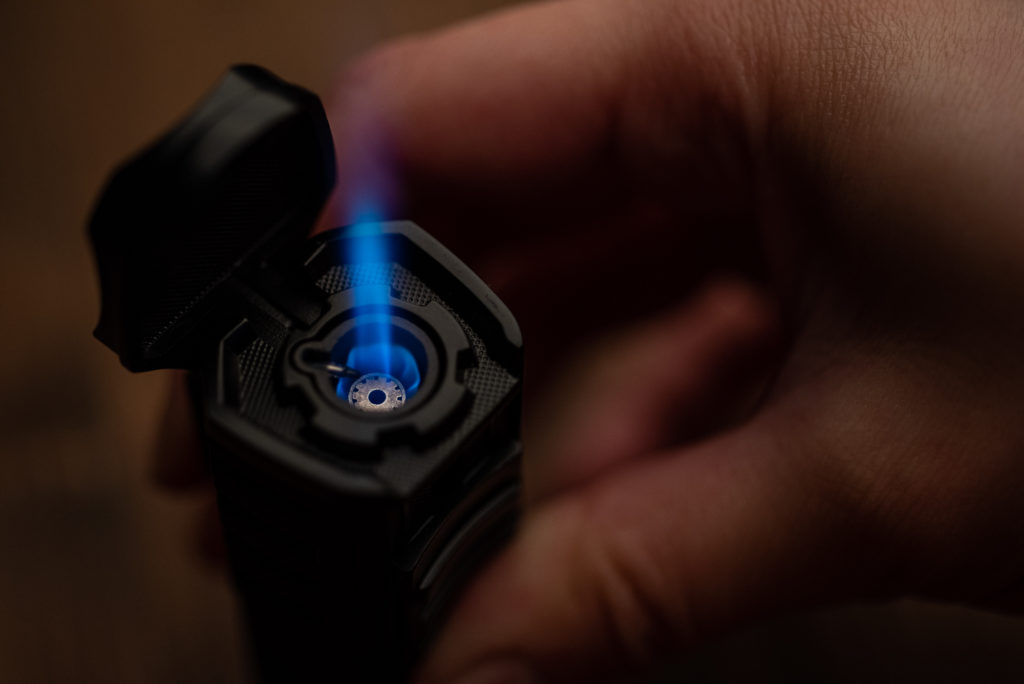 The flame adjuster is located at the bottom. Instead of a flip-up plastic handle bar, the whole bottom part rotates. This means you can make effortless adjustments in the flame.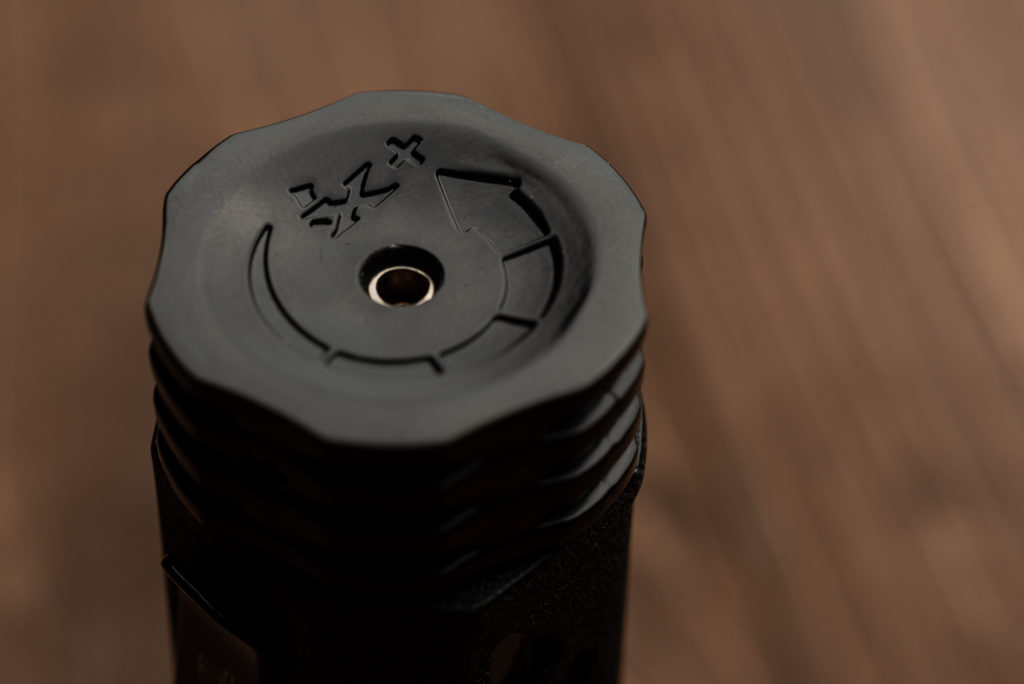 I never found a use for the belt clip that's on the lighter. When carrying, I removed it from the lighter with a screwdriver.  But I can see how this could be beneficial for some people who want to hold the lighter in their pockets.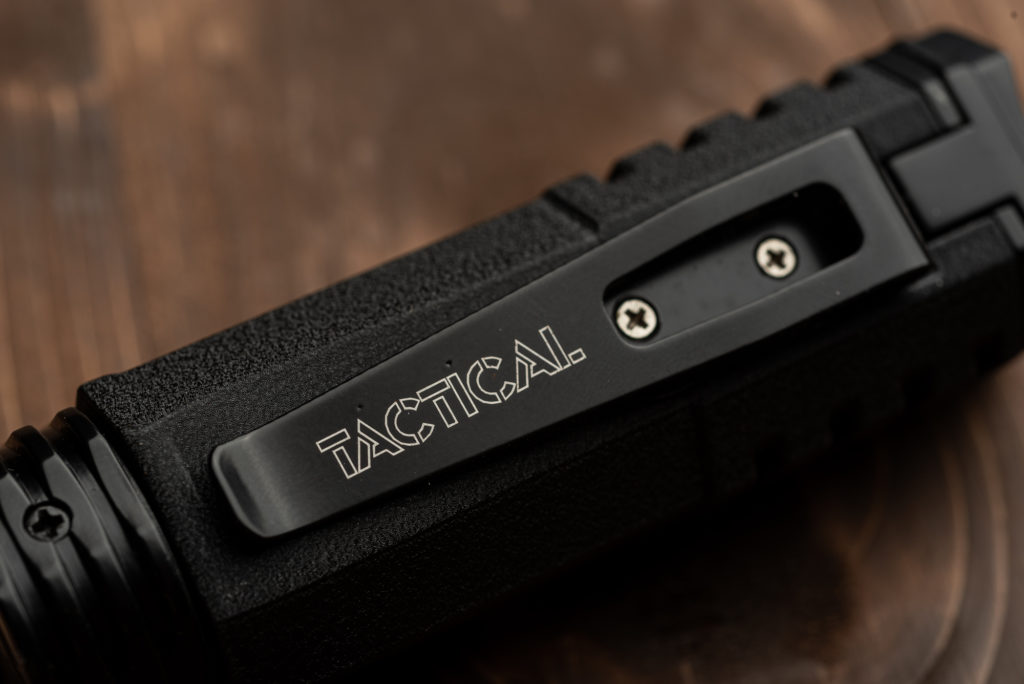 The fuel level window is there, but hard to use. I often have to look at it from different angles just to find where the butane level is. The window is partially covered by a metal housing that makes it difficult to see the window.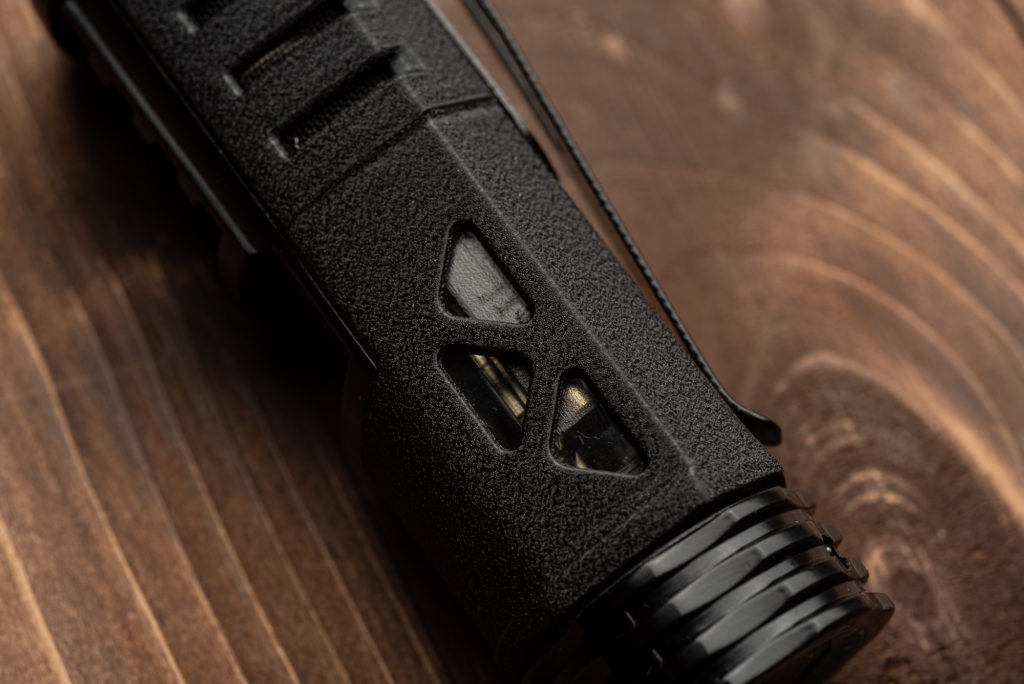 You can rest your cigar on top of the jet cover, but I find it a bit unstable, since the lighter would need to be standing tall. It's a cool design, but I don't think I will feel comfortable resting my cigar like that.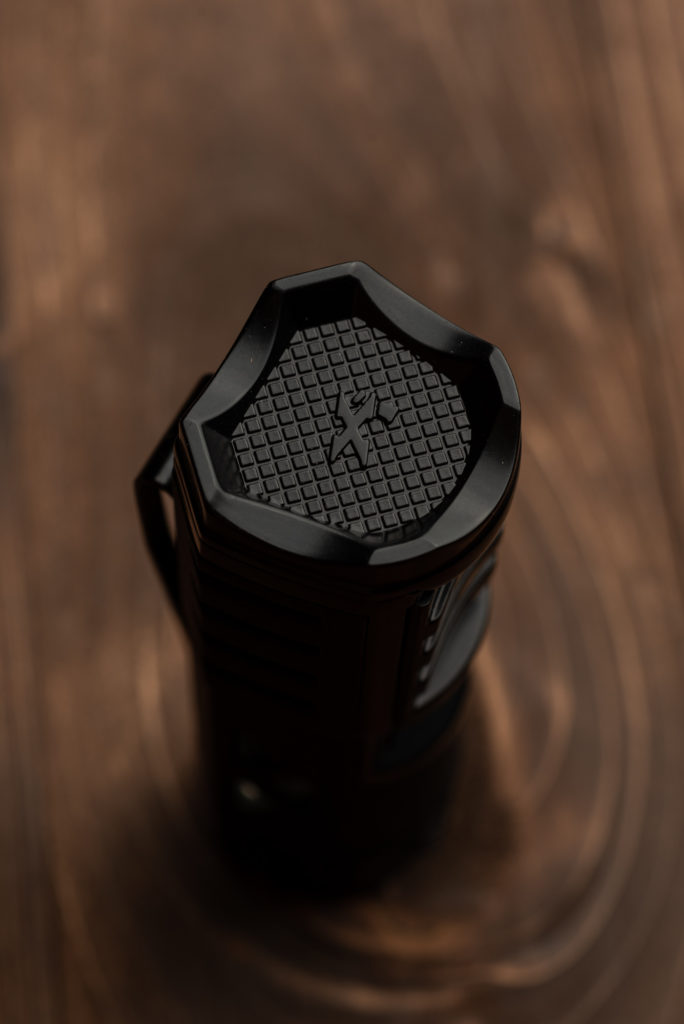 I am very happy with this lighter. Since I saw it on Xikar's Instagram account, I knew I had to get it. The idea of having a single yet big jet is brilliant, especially if you enjoy smoking large ring gauge cigars. Its rugged design, solid metal construction, and Xikar's lifetime warranty will keep this lighter in your inventory for a very long time.
RATING BREAKDOWN
Product Design …………………  0.5 / 0.5
Product Usefulness  ………….. 0.8 / 0.8
Setup Process  …………………… 0.5 / 0.5
Product Experience  …………..  7.0 / 7.7
Personal Enjoyment  ………….  0.5 / 0.5
BEST LIGHTER FOR TACTICAL FOLKS
UXikar is already well known for making quality lighters. And Xikar Tactical 1 isn't an exception. If you want a quality lighter with a powerful, precise jet — and you like the look of tactical gear, this is the lighter for you. Even with some shortcomings, I believe this is still a great lighter for those that want a tactical look within their cigar accessories. 
 SIMPLY STOGIES RATING:  9.3 / 10.0