VITOLA:   Toro
SIZE:   6″ x 52
ORIGIN:   Dominican Republic
FACTORY:   Caldwell Cigar Factory
WRAPPER:   Connecticut-seeded Arapiraca Maduro
BINDER:   Dominican Habano
FILLER:   Dominican (Corojo & Criollo 98) & Nicaraguan Habano
STRENGTH:   Medium
SOURCE:   
Small Batch Cigar
WHERE:   
Three Season Porch at Home
WHEN:   
October 16, 2016 @ 11:30 PM
DRINKS:   
George Dickel Barrel Select Whiskey (neat)
WEATHER:   
Gorgeous, slightly cool fall night – low 70s
WHAT'S ON:   
The Walking Dead – Season 5
RELEASE TYPE  Regular Production
ORIGINALLY RELEASE DATE  July 2016
TOTAL PRODUCTION
Typical Box Size:     Boxes of 20
Production Totals:  On-going Production
VITOLA BREAKDOWN
o  Corona – 5-3/8″ x 46
o  Robusto – 5″ x 50
o  Piramide – 6″ x 50
o  Toro – 6″ x 52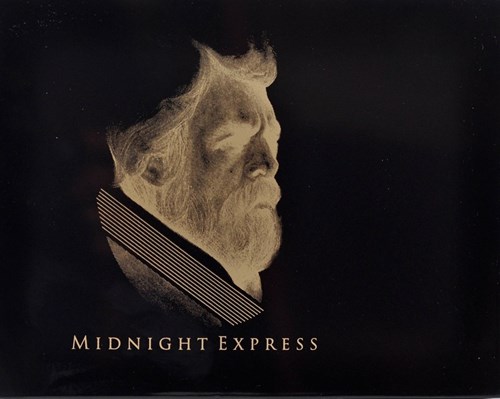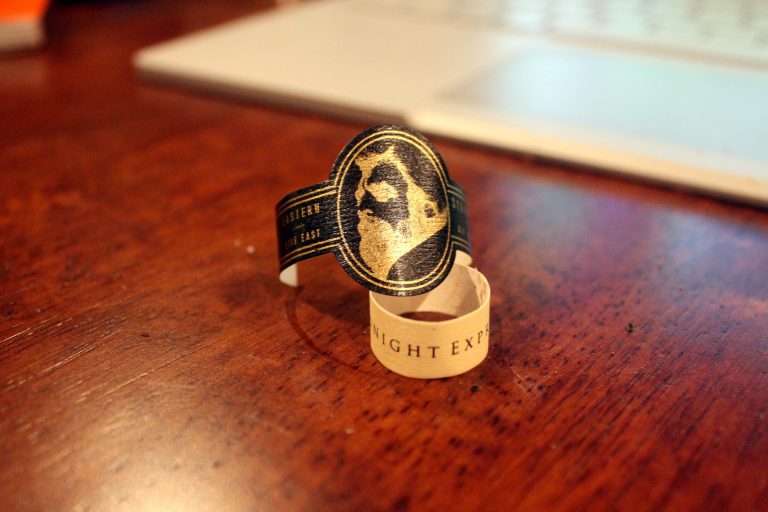 The band is cleverly done as an inverse of the typical Eastern Standard band.   It's simple enough and allows for instant recognition of the main difference between the sticks – the maduro wrapper.  
The gold is a great touch and adds to the elegance of the design.   As I've mentioned in the past, I love secondary bands and the foot band here is no exception.   It bears the cigar's name and is white – which helps make sure it gets removed before lighting!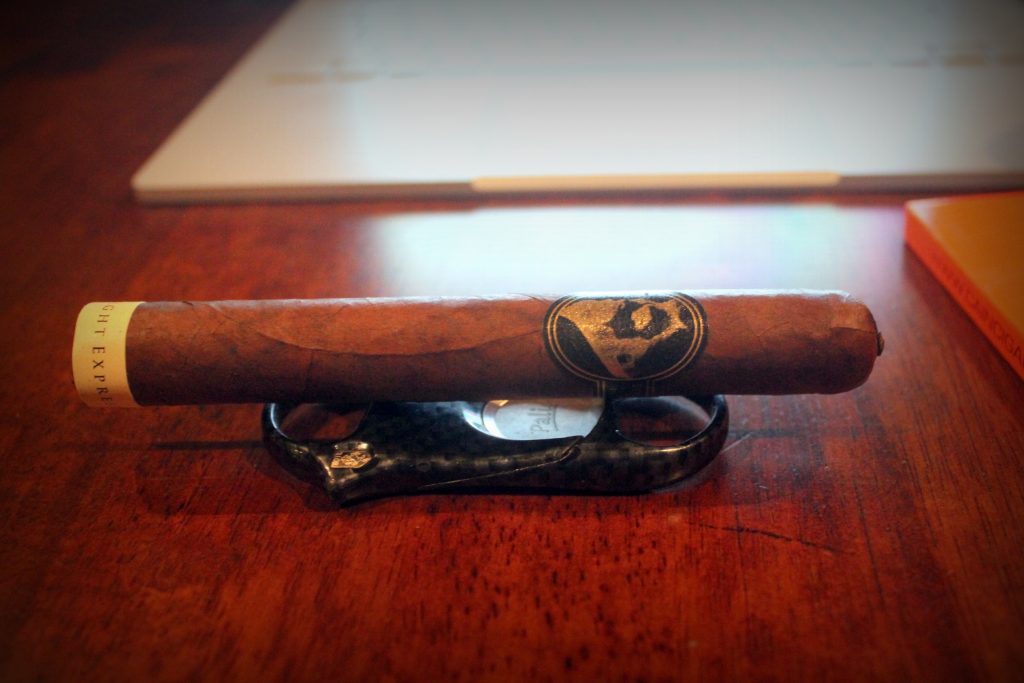 CONSTRUCTION
This looks like a well-crafted cigar.   From the nearly invisible seams to the nice pig-tail detail on the cap – it's clearly a labor of love.   It is quite veiny though – lots of raised veins throughout.   The foot looks densely packed.
Overall the cigar is very firm – not much give at all. No soft spots to be found!
AROMA
Gives a roasted cocoa aroma with some must.
COLD DRAW
Raisins and dates – gotta love that distinct maduro profile.  There are some scotch-like familiarities as well.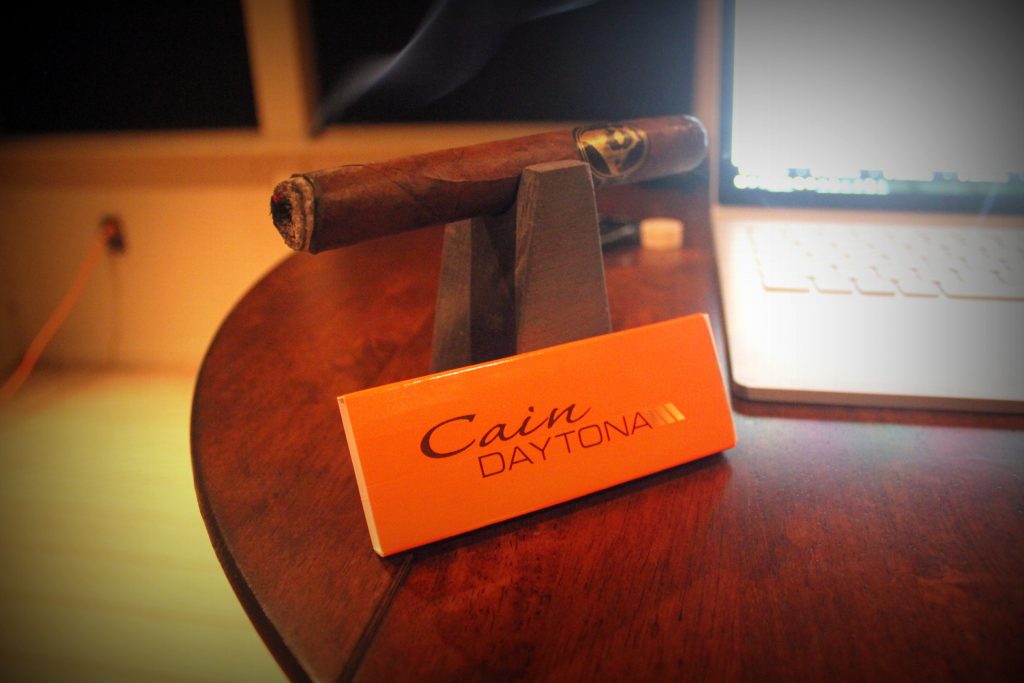 LIGHT & DRAW
Cut:  Palio cutter
Fire:  Match sticks
Nice clean snip – I went matches tonight, feeling old-school.  There really is something "right feeling" about lighting up this way.  Initial puffs offer great amount of smoke but taste profile is somewhat bland – not a lot outside of some buttered toasted and slightly sweet notes.  This isn't a bad thing – just not overwhelming, out-of-the-gate flavor.
SMOKE
Cigar looks out when you set it down but otherwise doesn't hesitate to produce good amounts of smoke.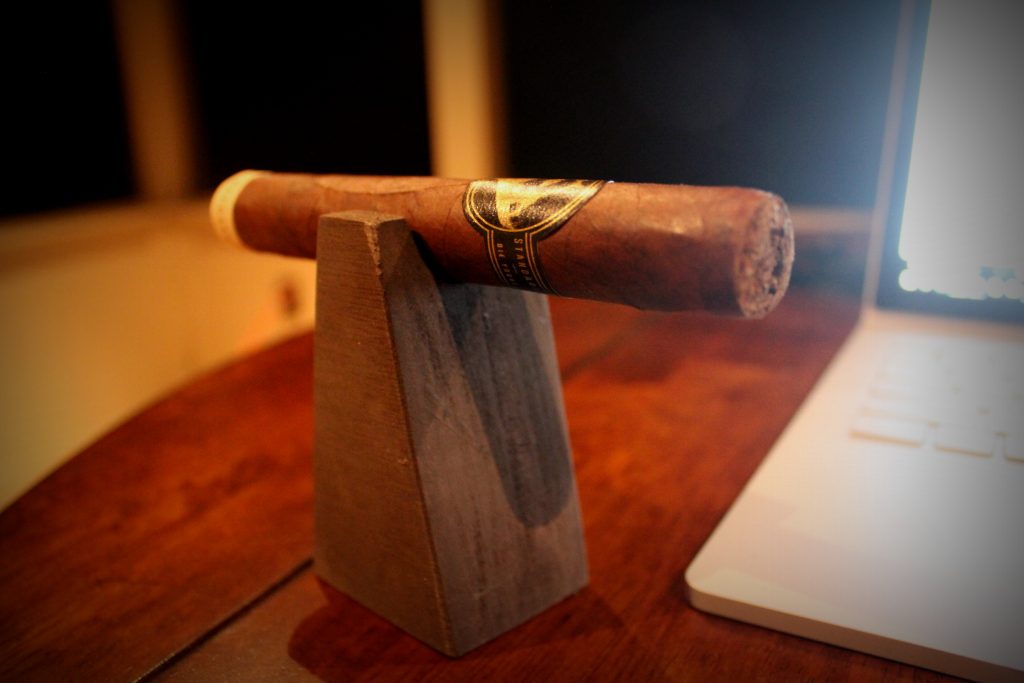 FIRST THIRD
>> Creamy, espresso, brown sugar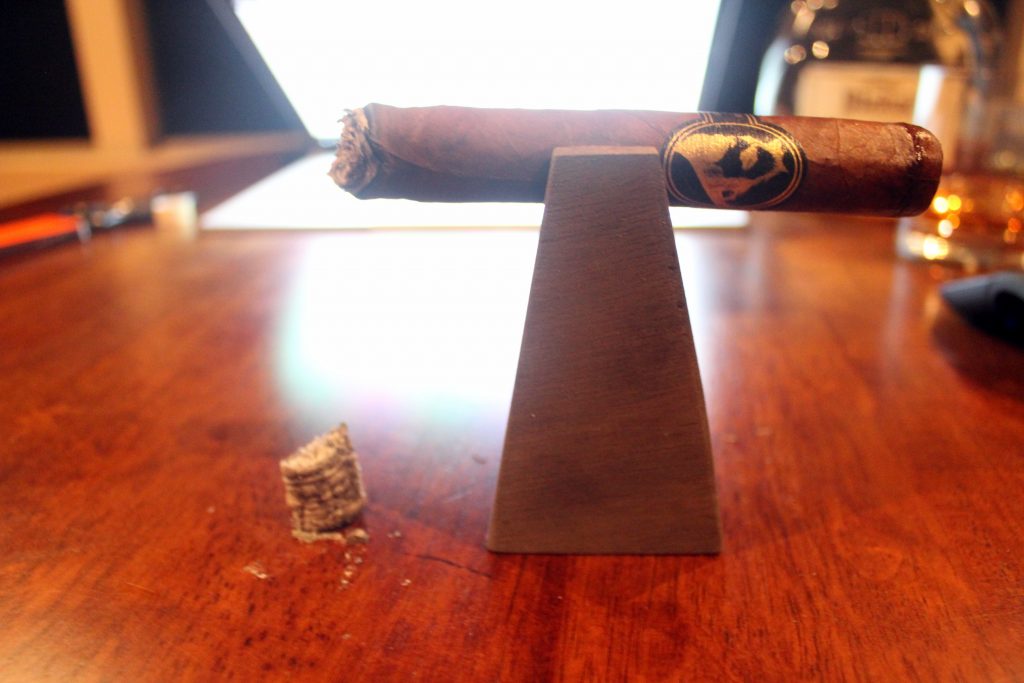 Damn thing ashed right as I clicked the picture!  It's really opened up nicely.  It has a creaminess to it – like a rich espresso that you loaded up with warm milk and some brown sugar cubes.  Still a little breadiness to it but much more on the dark, roasted coffee side of things.
SECOND THIRD
>> Creamy, espresso, spicy, arugula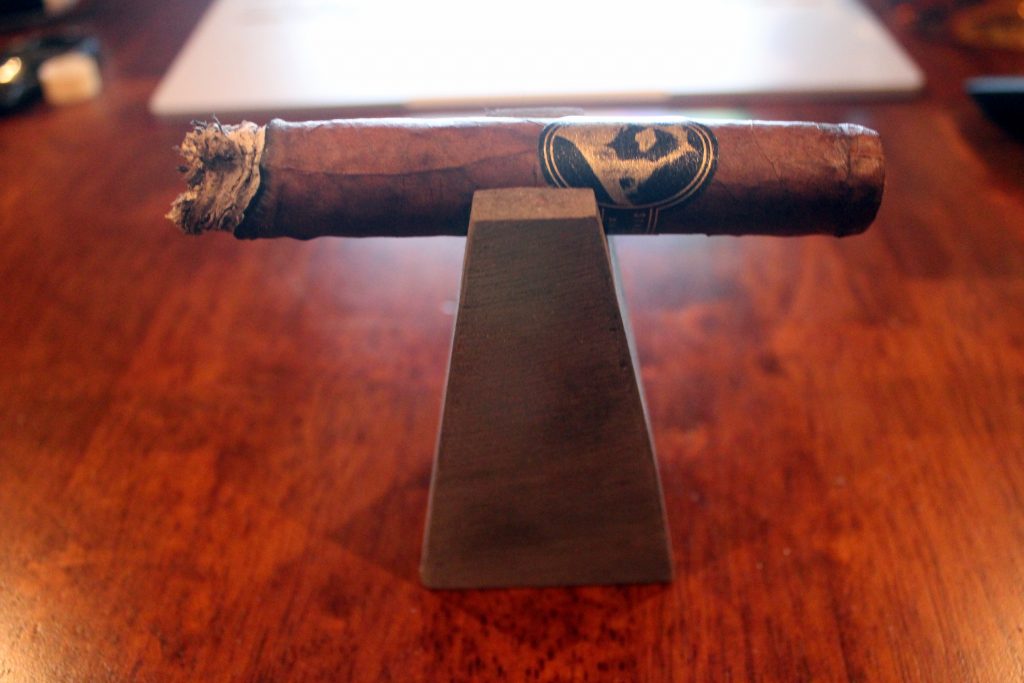 Full disclosure – baby started crying; had to wash up, make bottle, sooth and feed – needless to say, cigar went out.   Relit with matches again – I got a pack with an order from Tampa the other day and I love those big ass Cain matches.  Relit without issue – but I'll give it a few minutes before getting back to trying to observe tasting notes.  In the meantime, burn line is ragged but nothing crazy.  Creamy espresso continues but it's transitioning to be a little more spice-driven with some leafy vegetable notes maybe – almost like creamed arugula or spinach – in a good way, I promise.
FINAL THIRD
>> Pot roast gravy, horseradish, wood, pepper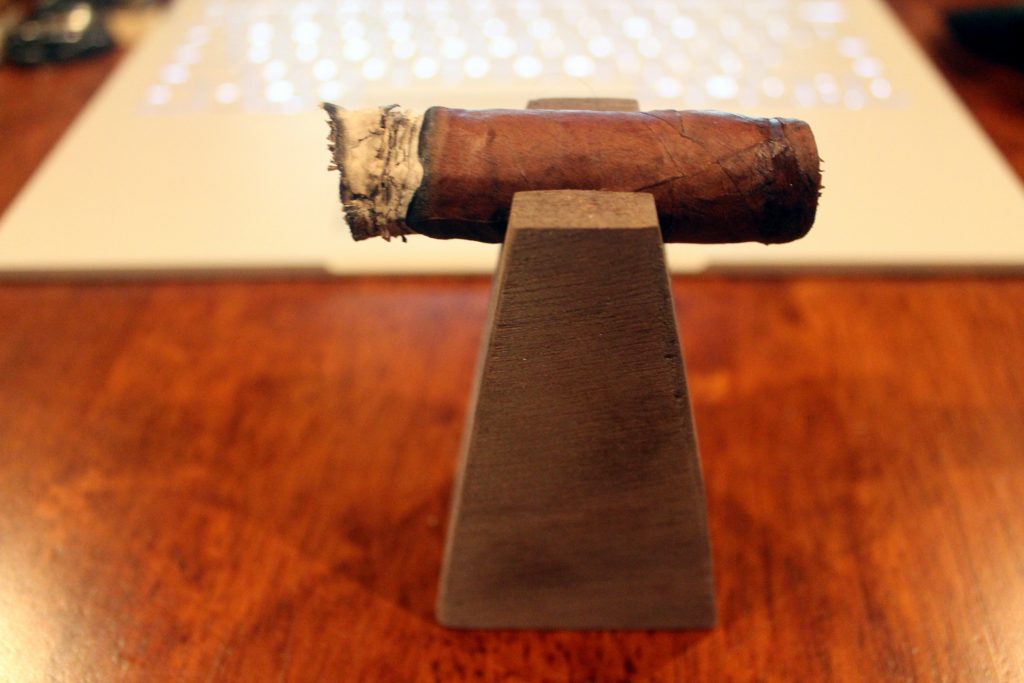 Still a definite sweetness to the flavors but it's moving into a more of a pot roast gravy with some spiciness – maybe horseradish?  Maybe I'm just getting hungry.  Either way, this is quite the change from how it started – a very smooth transition from sweet, coffee to more hearty, peppery, meaty notes.
Like some other reviewers – I had some burn issues and had to relight twice.  I always wonder why some smokes go out at the exact same parts?  Also getting some wood and smokey notes as I get to the nub.
RATING BREAKDOWN
0.80 / 0.80 … Craft & Aesthetic
0.42 / 0.50 … Pre-Light Characteristics
0.47 / 0.50 … Lighting Process
5.98 / 7.70 … Smoking Experience
0.50 / 0.50 … Personal Enjoyment
WONDERFUL NEW CALDWELL.
Overall, this was a really enjoyable smoke.  I like most of Caldwell's efforts and this is no exception.
It's a wonderfully complex cigar – but potentially overly so.  It is almost like eating a backwards meal, where you start with coffee and vanilla ice cream and end with a steak.  The strength creeps up on you – as it starts out so smooth but builds to a full-bodied, rich experience.
SIMPLY STOGIES RATING:  8.2 / 10.0