Located near the "cigar capital of the world," Ybor City, Grand Cathedral Cigars opened in May of 2021. Owner Angela Yue renovated an old church into a beautiful cigar lounge complete with member only areas, a walk-in humidor, fully stocked bar, a large patio with outdoor bar service, a koi pond, and plenty of room for large events. It's a beautiful space that has been converted into a wonderful sanctuary for cigar smokers.
The hype is real when it comes to Grand Cathedral Cigars. For the last year I have heard nothing but glowing reviews from friends and acquaintances who have visited Grand Cathedral Cigars while in Tampa. In fact, Grand Cathedral Cigars won the Best Lounge of 2022 Award from Cigar Journal. With all of the hype surrounding Grand Cathedral Cigars, I was very much looking forward to my visit there. 
ADDRESS:   2201 N Florida Ave, Tampa, Florida, 33602
PHONE #:   (858) 829-7249
HOURS:   Sunday-Wednesday: 10am-11pm; Thursday-Saturday: 10am-12am
BOOZE AVAILABLE:   Y
DRINKS AVAILABLE:   Y
FOOD AVAILABLE:   Y (Wednesday – Sunday 12pm – 10pm [Exclusion Sunday closing at 8pm])
SMOKING LOUNGE:   Y
WALK-IN HUMIDOR:   Y
SPONSORED LOUNGE:    ? (Is it an Arturo Fuente Lounge or not?)
OUTDOOR SMOKING AREA:   Y
MEMBERSHIPS AVAILABLE:   Y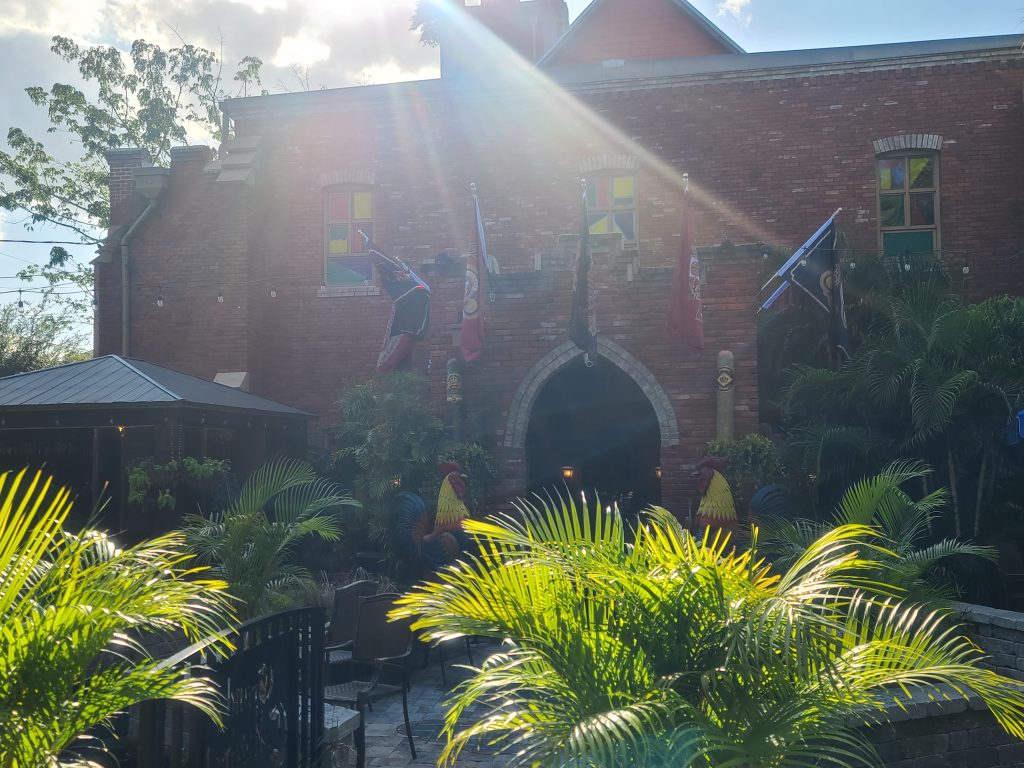 Grand Cathedral Cigars is located in Tampa, but really close to Ybor City. So close, you could probably throw a rock and it would land in Ybor. The problem, from what I understand from the locals, is two-fold: parking and it isn't in Ybor. The parking lot is small; so small, in fact, that Grand Cathedral Cigars' website has directions to their overflow lot…located a block away.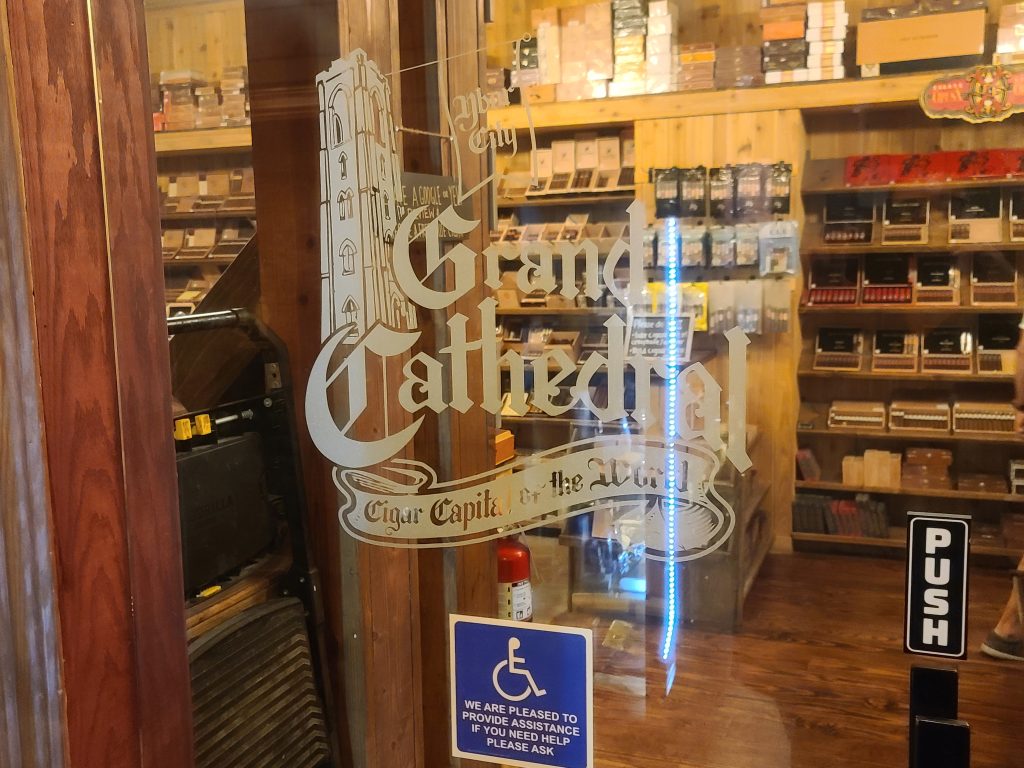 SELECTION/HUMIDOR SIZE

The walk-in humidor at Grand Cathedral Cigars is spacious with some favorite brands to choose from. You'll find Arturo Fuente and Opus X, of course, Padron, J.C. Newman, and My Father. They did have some Foundation and West Tampa Tobacco Co. to choose from, which was nice, but their selection caters more to the mainstream rather than to boutique tastes. To be honest, I was more than a bit surprised by how "little" they seemed to carry compared to other lounges in the area. Even my home lounge in Iowa has a larger selection. 
HUMIDOR MAINTENANCE

Their humidor seemed to be well-kept and maintained. The cigars I smoked from Grand Cathedral may have been a tad on the dry side…which is weird, considering they're located in Florida…but they all smoked well. But the humidor was clean, fully stocked with no empty boxes or free space, and had no signs of mold.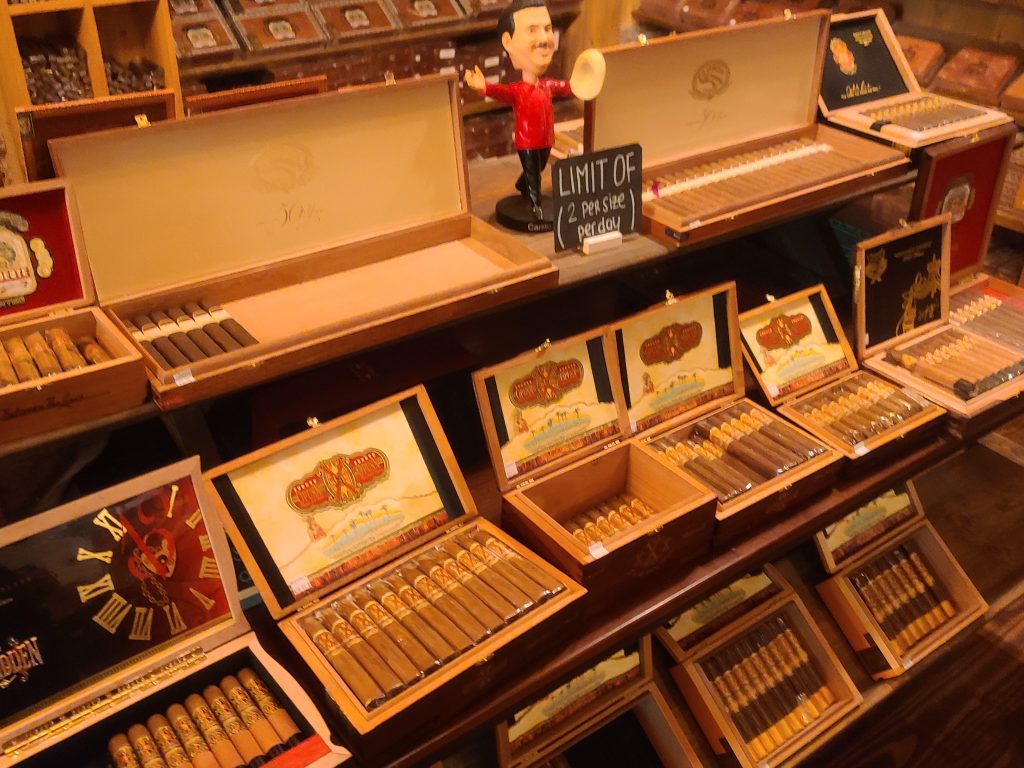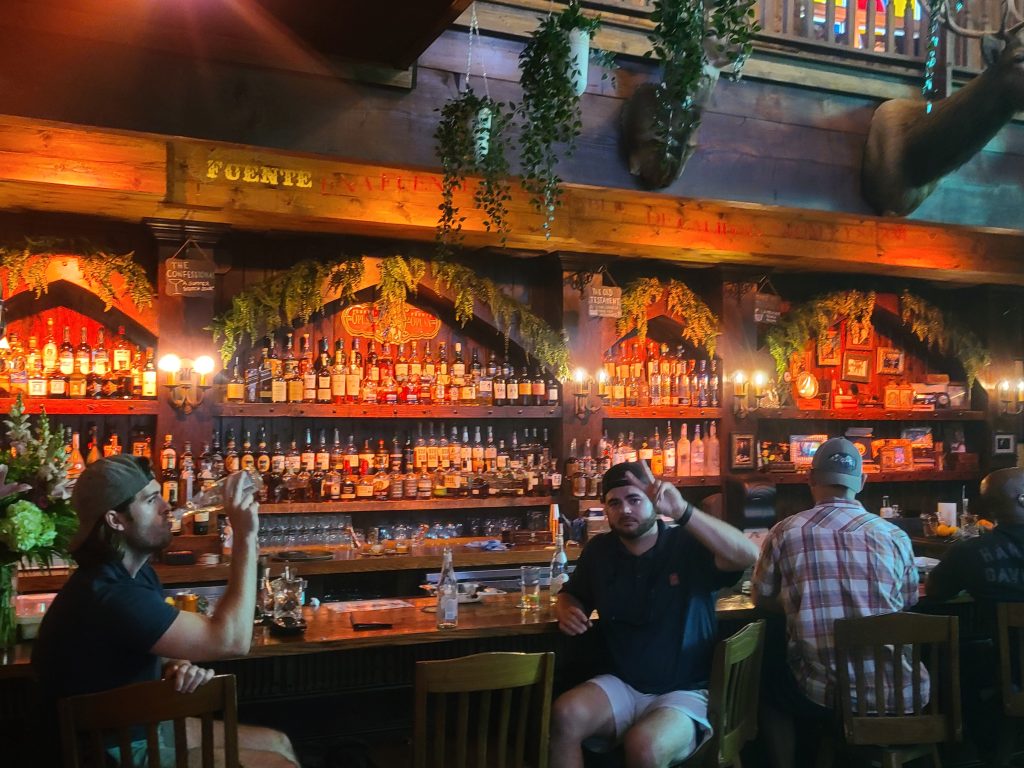 CUSTOMER SERVICE/STAFF KNOWLEDGE

Let me give you my experience with their knowledge: I don't know. Why? Well, let me give you my experience with their customer service: Abysmal. We went in on a Saturday afternoon around 2pm. The parking lot was empty, save for 3 cars and a food truck. When we entered, there were 4 Grand Cathedral employees standing at the register. One of them said, "Hey, chief." At least we were greeted. We proceeded into the walk-in humidor and were allowed to peruse their selection, unaccosted. At one point, an employee walked in to do something in the humidor, but asked us nothing and walked out. We chose our cigars, went to the register, and paid for them. There was no "thank you," no "bar and lounge are over there or feel free to use our patio," no nothing. I went to the bar to get a couple of drinks, a Diet Coke and a bottle of water. The bartender informed me that, "the only bottle of water we have is a $7 glass bottle." I said it was fine, paid and went to the patio to smoke. 
I want to make it clear that we were there long enough to smoke 2 cigars. At no point were asked how our drinks were, how the cigars were, or if we wanted more to drink. Another patron was able to secure a normal, plastic bottle of water. No less than 8 employees came outside during our time their, and one of them fed the fish in the koi pond. The fish got better customer service than we did.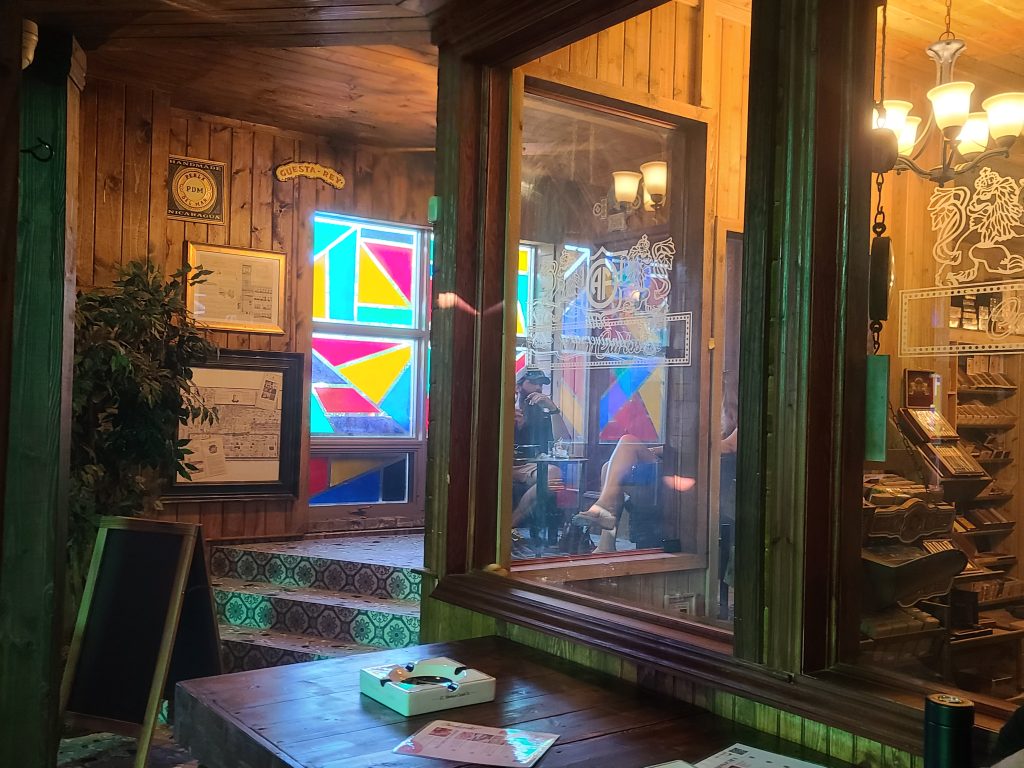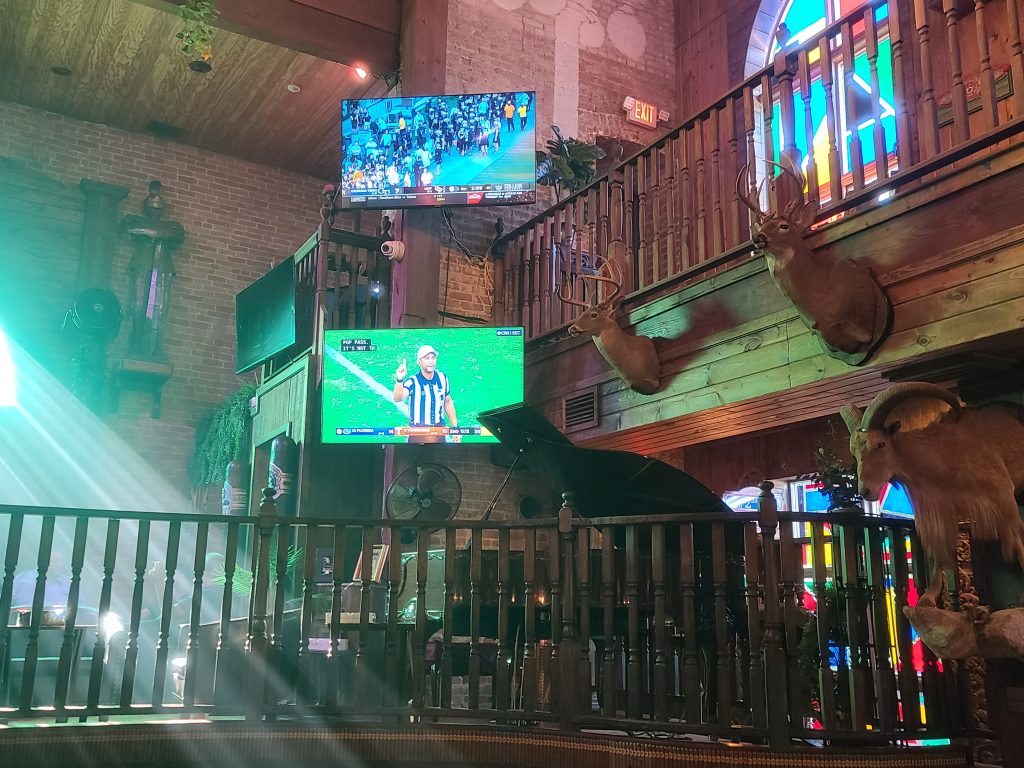 LOUNGE SIZE

Grand Cathedral Cigars has a decent sized lounge, but I've been in much bigger. The patio is the winner here. It's huge. There's plenty of room to take advantage of Florida's gorgeous weather year around.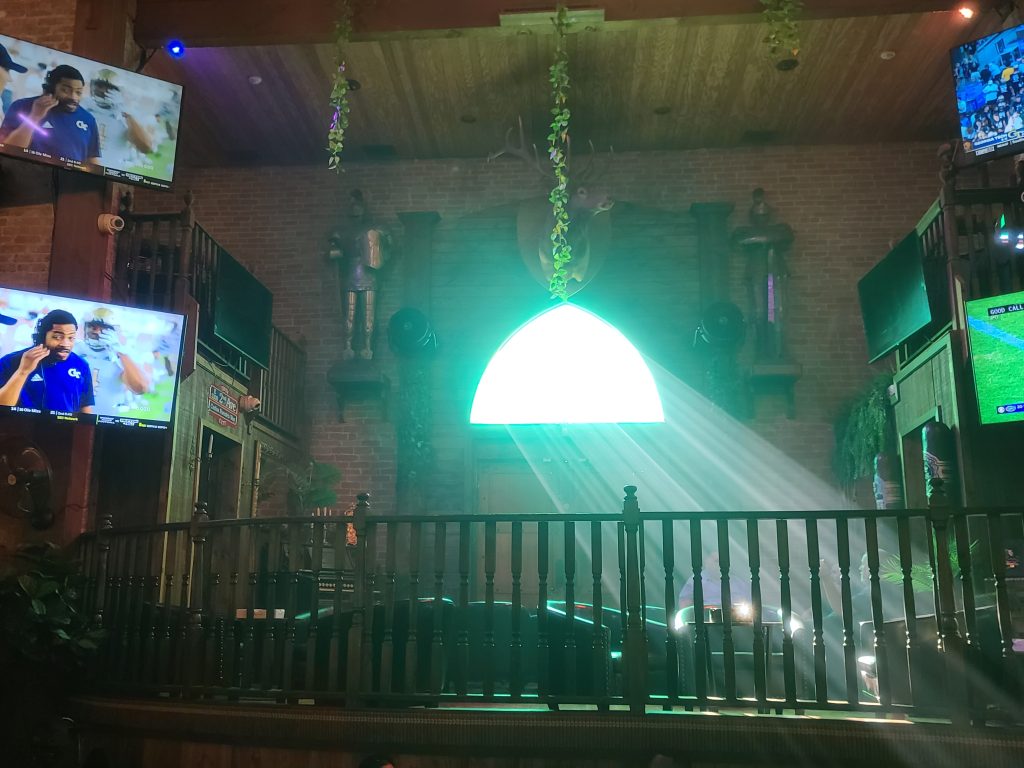 AMBIANCE
Grand Cathedral Cigars excels in ambiance. How could it not? Turning a vacant church into a cigar lounge is a brilliant idea. Their decorator deserves an award as the inside is absolutely gorgeous and well put together. The stained glass windows are nothing short of beautiful and the overall aesthetic is somewhere between bar-chic and modern man-cave. There are a ton of televisions that make sure that their isn't a bad seat in the place, and the patio is great for parties or an intimate lunch and cigars. There just isn't another lounge in the country that can compete with the ambiance at Grand Cathedral.
HUMIDOR EXPERIENCE
Meh. Is that a rating? It is now. I was unimpressed with their selection, especially given the size of their walk-in humidor. If you're a Fuente or J.C. Newman fan, you'll probably have a different view.
LOUNGE EXPERIENCE
Hands down, the worst customer service and lounge experience of my life. Unfriendly, unbothered, and completely detached from what good customer service looks like. 
RATING BREAKDOWN
0.00 / 3.00 … Customer Service/Staff Knowledge
2.00 / 3.00 … Selection/Humidor Size/Humidor Maintenance
3.50 / 3.50 … Ambiance
0.50 / 0.50 … Lounge Size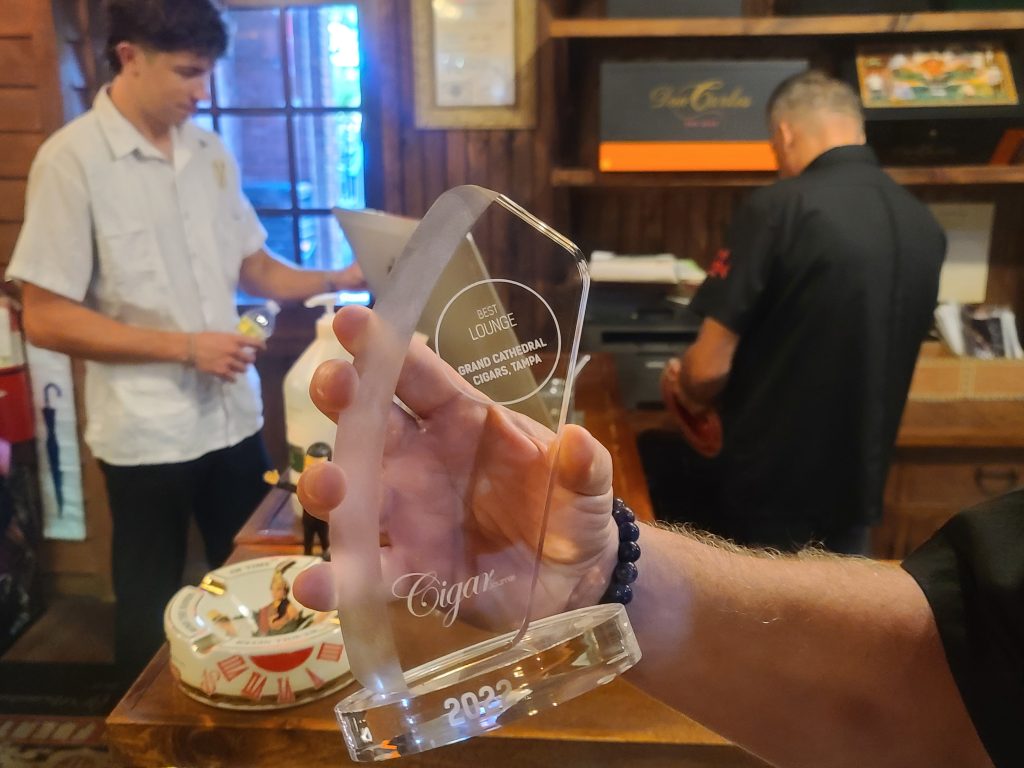 IT'S A SIN!
"Hey chief, you wanna' take pictures? Take a picture of this, chief! We won the Best Lounge Award from Cigar Journal, chief!" That was the most interaction I got from their staff; and yes, that's a direct quote. 
Grand Cathedral Cigars is a tourist trap of the highest magnitude. If it wasn't for their beautiful location and interior design, Grand Cathedral Cigars would have been given a negative score. I've never felt so unwanted and unappreciated in my life. "Oh, you bought five cigars a soda and a water? Why are you even here, chief." That's not a direct quote but that's how it felt. When you are in the retail hospitality business, and that's what this bar/lounge is in, you should go out of your way to make sure your customers are being taken care of. That's how you get them to spend more time, and thus more  money in your establishment.
Should you go to Grand Cathedral Cigars on your next visit to Tampa or Ybor City? Nope. Skip it and go to the new Cigars International location. Much better customer service.
SIMPLY STOGIES RATING:  6.0 / 10.0