The CAO Amazon Basin is grown in a region of the Amazon Rainforest. It uses a tobacco called Bragança that is only harvested once every three years. The blend uses four different tobaccos all from different countries. This year's release is a re-release that originally came out in 2014. They are rolled with a unique process by hand into tubes called carrotes. They then go through six months of natural fermentation. After having smoked the original release it was definitely on the "Must Smoke" list to see if there was any differences in the taste of this blend.
VITOLA:   Toro
SIZE:  6 x 52
ORIGIN:   Brazil
FACTORY:   CAO factory in Estelí, Nicaragua
WRAPPER:   Ecuadorian Sumatra
BINDER:   Nicaraguan
FILLER:   Brazilian Braganca, Colombian, Dominican
STRENGTH:  Medium-Full
SOURCE:  
CAO Cigars
Cigar Aficionado
WHERE:   
Appleton Cigar Lounge 
WHEN:   
January 25th, 2022
DRINKS:   
Dr. Pepper
WEATHER:   
Wisconsin – Frozen
WHAT'S ON:   
Washington Capitals Game
RELEASE TYPE  Re-Release
ORIGINALLY RELEASE DATE  2014
TOTAL PRODUCTION
Typical Box Size:     Boxes of 18
Production Totals:  6,000 Boxes
VITOLA BREAKDOWN
o  Toro  6″ x 52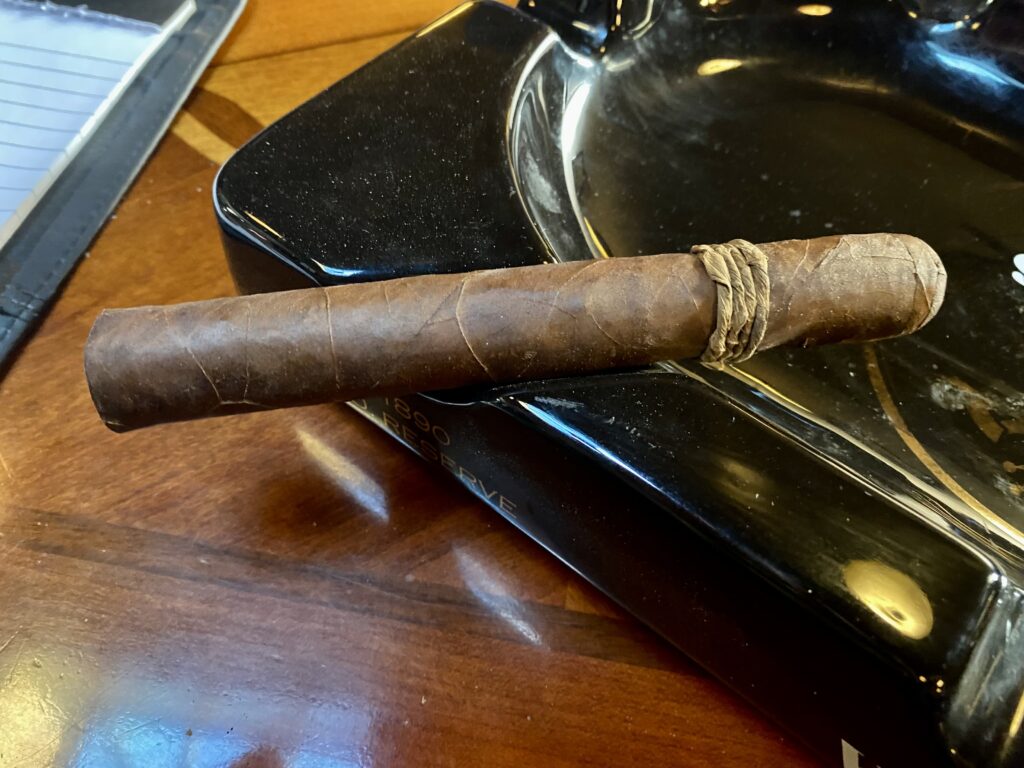 This might be one of the most distinguising features of this cigar. Most cigar smokers who have been around the block enough will be able to pick out the CAO Amazon trilogy cigars as the one with the "tobacco rope band". It's one of the more outside the box bands that comes to mind. Some may think this actually takes away from the cigar making it ugly,  understandably so, it without a doubt gives it a unique look to this stick. 
CONSTRUCTION
The construction of the Basin is very gritty and toothy. It gives the Amazon Basin a strong character and traditional feel in my mind. It also has a lot of veins up and down which adds to that character. 
AROMA
The smell of cocoa and dark chocolate are very strong off the foot. Definitely makes me crave a chocolate candy bar. 
COLD DRAW
On the cold draw I get a very dry cocoa power taste. Very pleasant. Almost a hint of cayenne along with it.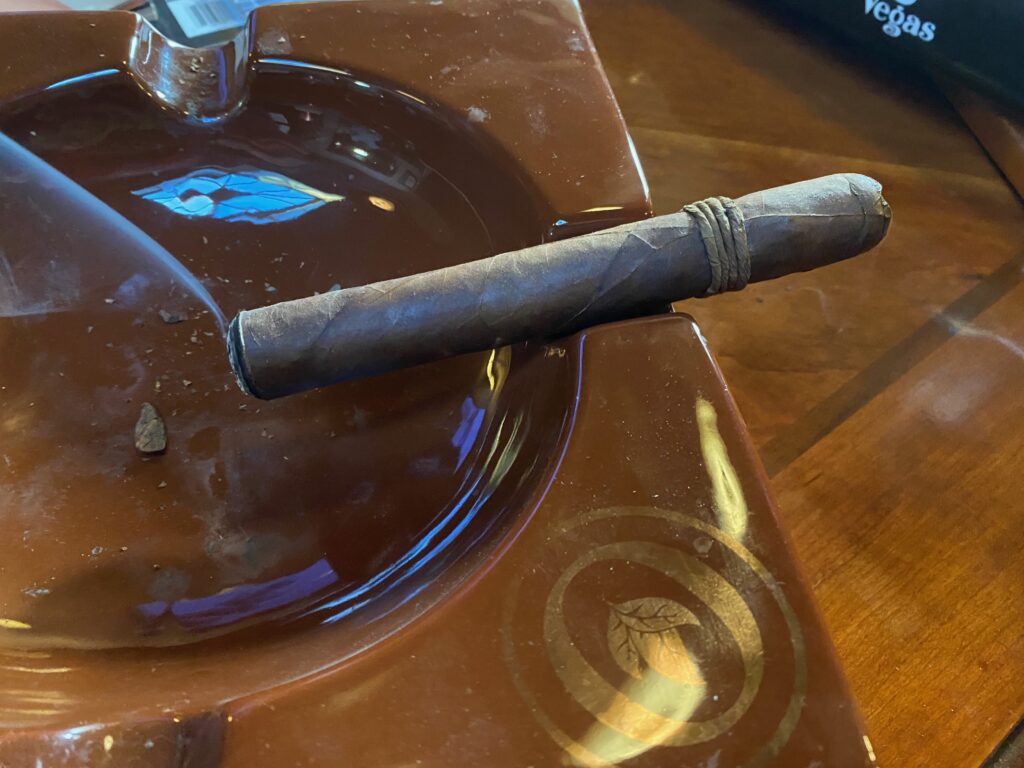 LIGHT & DRAW
Cut:  Vertigo Vcutter Lighter 
Fire: Vertigo Vcutter Lighter
SMOKE
Right off the light this thing just blows smoke like a semi. I'm super impressed with the amount of great smoke the Basin is producing.
FIRST THIRD
>> Chocolate, Pepper, Earth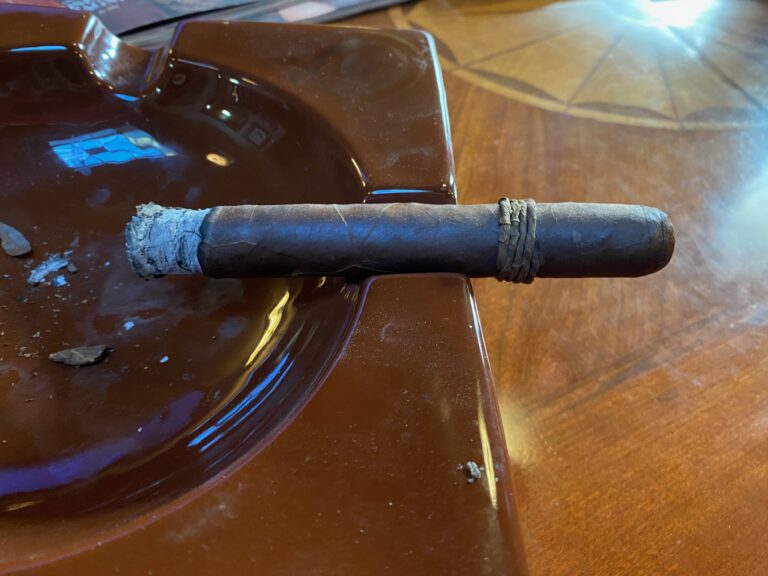 The first few draws have an amazing dark chocolate profile that really hits. In the same draw at the finish you get a slight peppery taste at the back of your throat. Getting into the first third, it starts to pick up the pepper note and combines very well with the dark chocolate thats still very present. 
SECOND THIRD
>> Chocolate, earthy, cracked pepper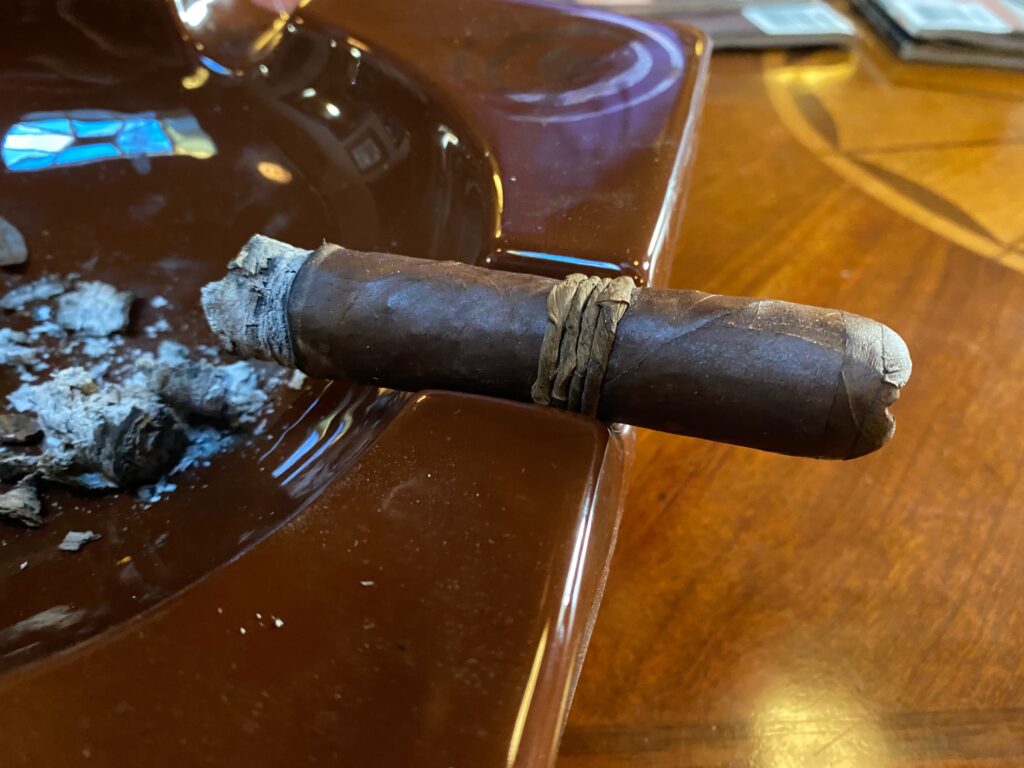 In the second third, the pepper seems to lighten up but becomes more of a cracked red pepper. The chocolate also seems to lighten from the dark chocolate to more of a candy bar chocolate that I was really hoping for. The retro also has a red pepper note. The smoke output is phenomenal. 
FINAL THIRD
>> Pepper, Chocolate, Earth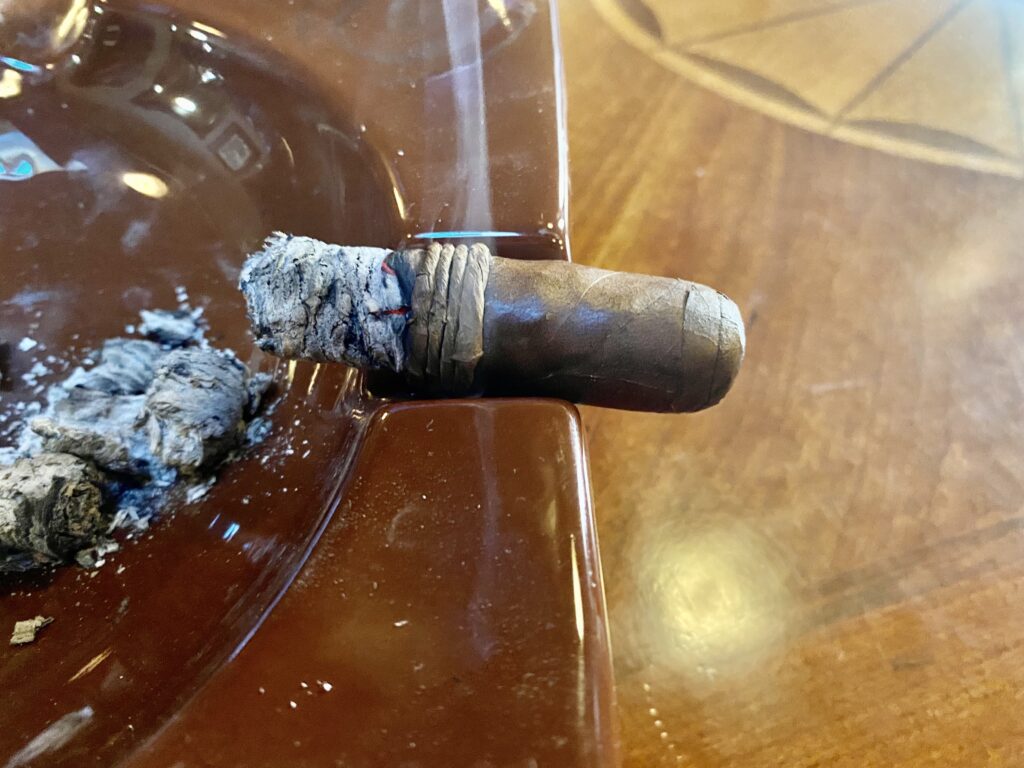 This final third spices up really nicely and still has that chocolate note that is like a spicy hot chocolate. Now its coming into that full body stick that I expected based from the original 2014 release. The pepper is now the more noticeable profile. Not the typical black pepper but more red pepper. The strength also picks up here towards the end with the oils building up at the back. The retro is still really enjoyable with the red pepper. 
FLAVOR PROGRESSION
The progressions of this stick blend really well and make it a very interesting cigar. It's certainly not a boring one. It goes from a lighter dry chocolate to a spicy hot chocolate. 
RATING BREAKDOWN
0.75 / 0.80 … Craft & Aesthetic
0.40 / 0.50 … Pre-Light Characteristics
0.46 / 0.50 … Lighting Process
7.00 / 7.70 … Smoking Experience
0.46 / 0.50 … Personal Enjoyment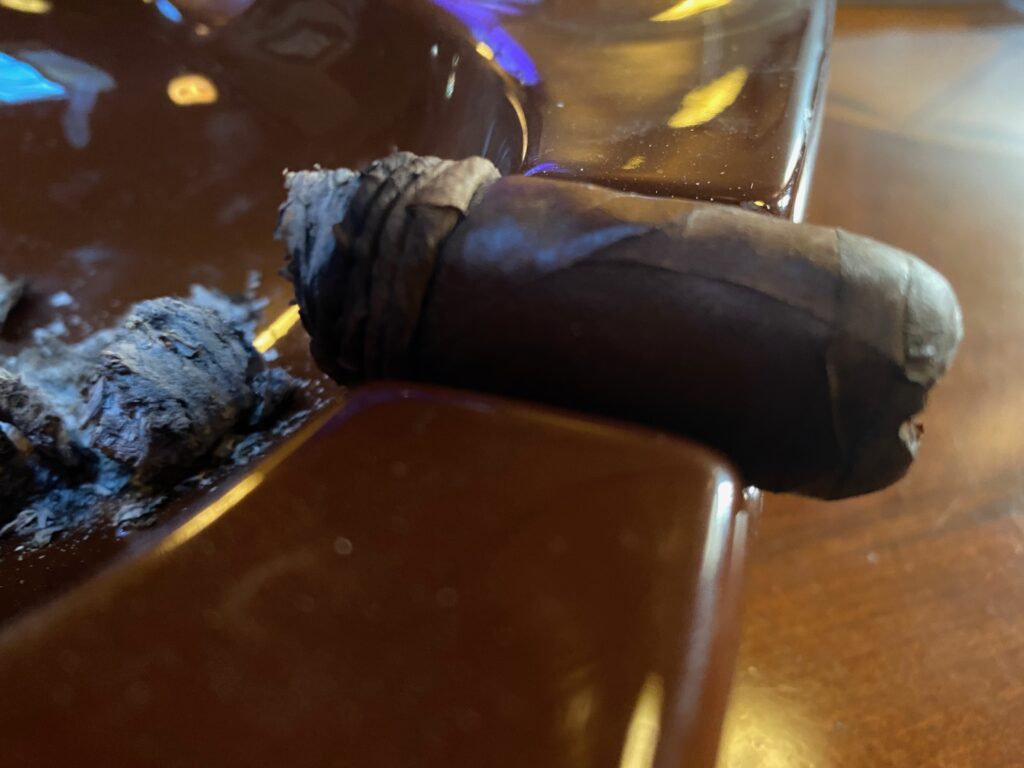 A re-release that channels OG self!
This cigar was one I was super excited to see making a come back. I loved the original release so getting to see what this years release had to offer was a great treat. The transitions were great and smoke output through the whole stick was phenomenal. This is an amazing cigar to get your hands on if you can and compares exactly to what I experienced with the OG. This for me is a top 10 stick that I believe is a box buy especially with the amount of total boxes released. I really enjoyed this one. 
SIMPLY STOGIES RATING:  9.07 / 10.00