If you were unaware Cohetes, is literally translated to mean "rocket". However, a Cohetes is not just any rocket. They are what can best be described as an exploding bottle rocket. Traditionally made and used in Nicaragua on December the 8th at dawn and noon to celebrate the Feast of the Immaculate Conception and call people to Mass. Thank you, google. Now that you heathens are adequately educated, on to the cigar.
VITOLA:   Short Robusto
SIZE:   4″ x 50
ORIGIN:   Nicaragua
FACTORY:   My Father Cigar Factory, Estelí Nicaragua
WRAPPER:   Connecticut Broadleaf
BINDER:   Nicaraguan
FILLER:   Nicaraguan
STRENGTH:   Full
SOURCE:   
Oxford Cigar Company
WHERE:   
Shack on the Mighty Mississippi River
WHEN:   
Evening, post-dinner
DRINKS:   
Cuba Libra, water
WEATHER:   
Cold and blustery outside
HOW MANY CIGARS SMOKED:   
Three
RELEASE TYPE  Limited Release
ORIGINALLY RELEASE DATE  January 2022
TOTAL PRODUCTION
Typical Box Size:     Boxes of 25
Production Totals:  Unknown
VITOLA BREAKDOWN
o  Short Robusto  (4″ x 50)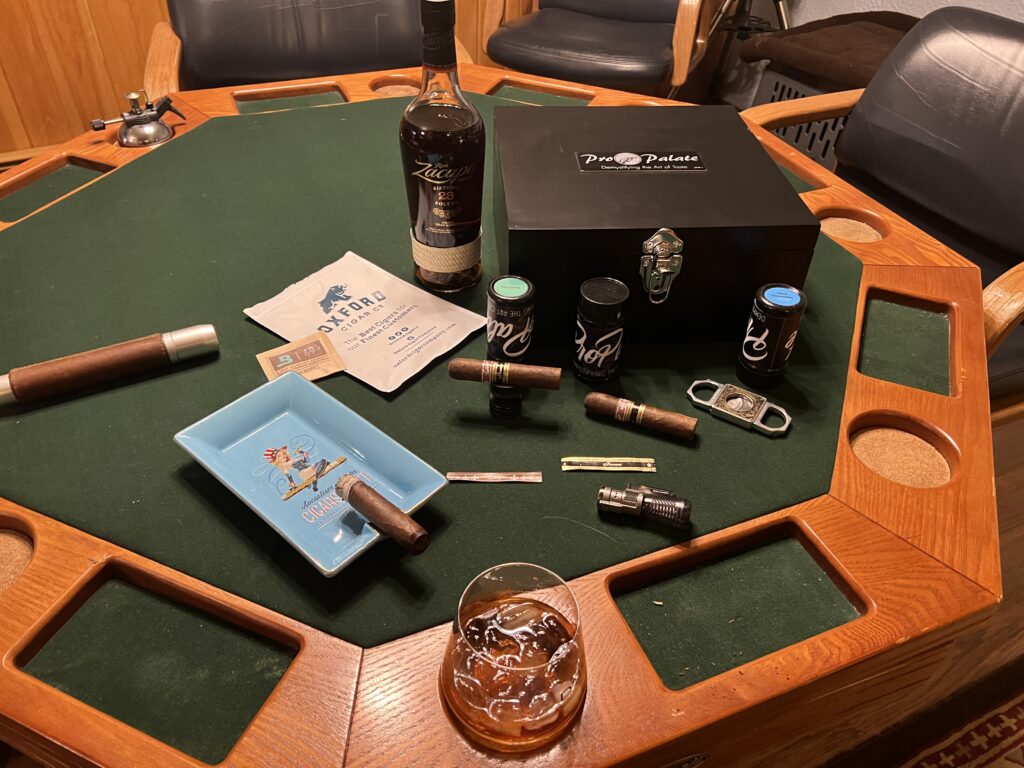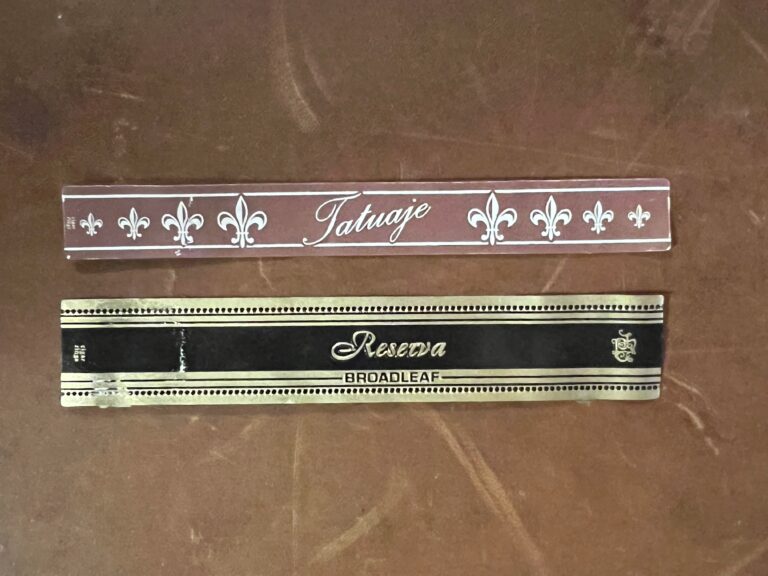 The classic, dare I say it, screw it, Padronesq brown and white Tatuaje band we all know and love, with a secondary embossed gold and black band below identifying this particular Cohetes as the "Reserva Broadleaf."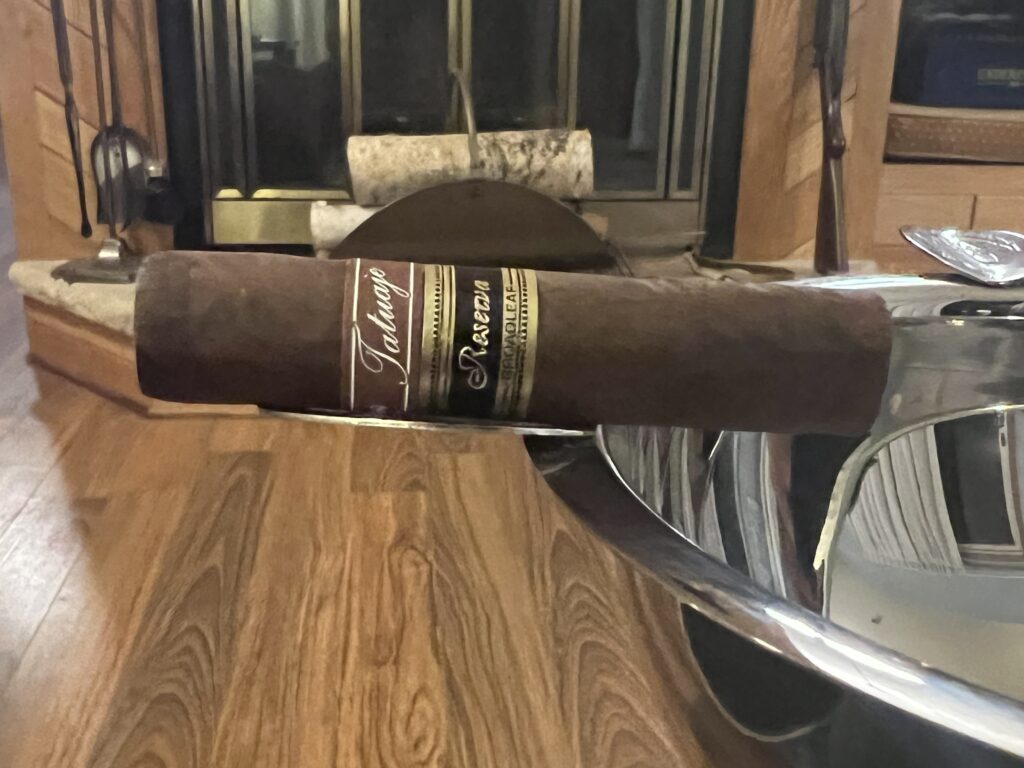 CONSTRUCTION

The cigar is expertly constructed. The three I was able to smoke for this review were found to be firm throughout and almost seamless in the construction
AROMA

I found the pre-light aroma primarily classic tobacco with a hint of earthy barnyard. This little rocket was hiding what was to come.
COLD DRAW

I found all three cigars to be smooth and easy to draw the same Nicaraguan tobacco and barnyard flavors.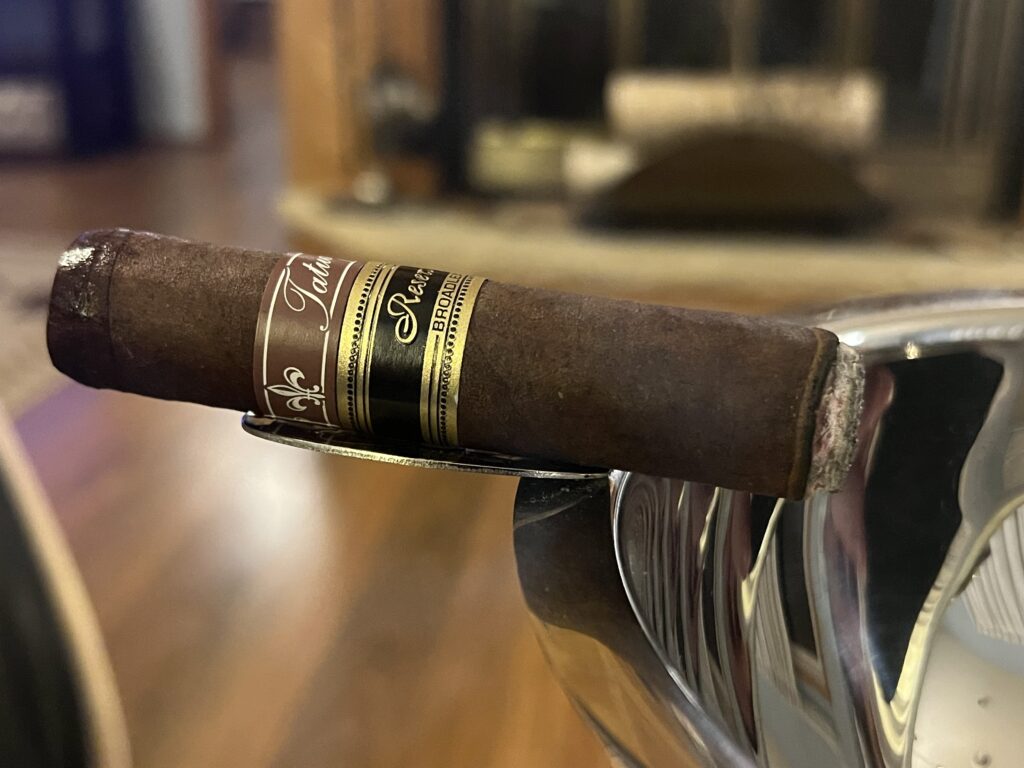 LIGHT & DRAW
Cut: Straight Guillotine
Fire: Alec Bradley Tea Pot
The cigar took a near-perfect toast and lighted evenly without any effort during the draw. Initial tasting notes from the light. Initially, the light barnyard and hint of earth carried through from the pre-light aroma and cold draw. Other flavors started quickly into the first third.
SMOKE

There was a pleasant amount of smoke produced during the lighting process and continued during the entirety of the smoking experience. Plenty to fill your mouth and experience all of the flavor, but it did not just sit in hand and produce a room full of smoke.
FIRST THIRD
>> Charred Wood, Cedar, Lightly Toasted Nuts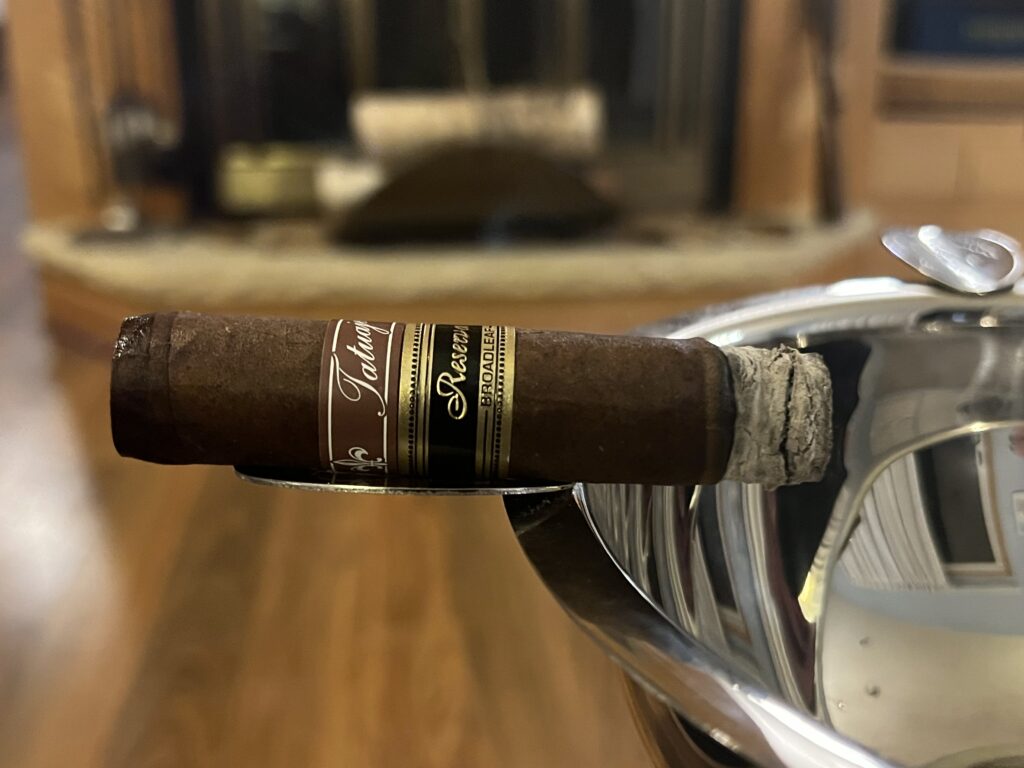 Once lit, the cigar was off to a great start. I was initially suspicious as I did not pick up much complexity when smelling the cigar pre-light or during cold draw tasting.
Was I in for a surprise? The barnyard and tobacco from the initial lighting and cold draw rapidly transformed into charred wood that came through in a light and even flavor without any of the meaty smokiness you sometimes get with it . There was just a beautiful well, balanced profile, it complimented a cedar note and what I felt was a lightly toasted nutty profile. Hiding far back in the profile was a slight herbaceousness that I believe smoothed it all out
SECOND THIRD
>> Leather, White Pepper, Baking Spices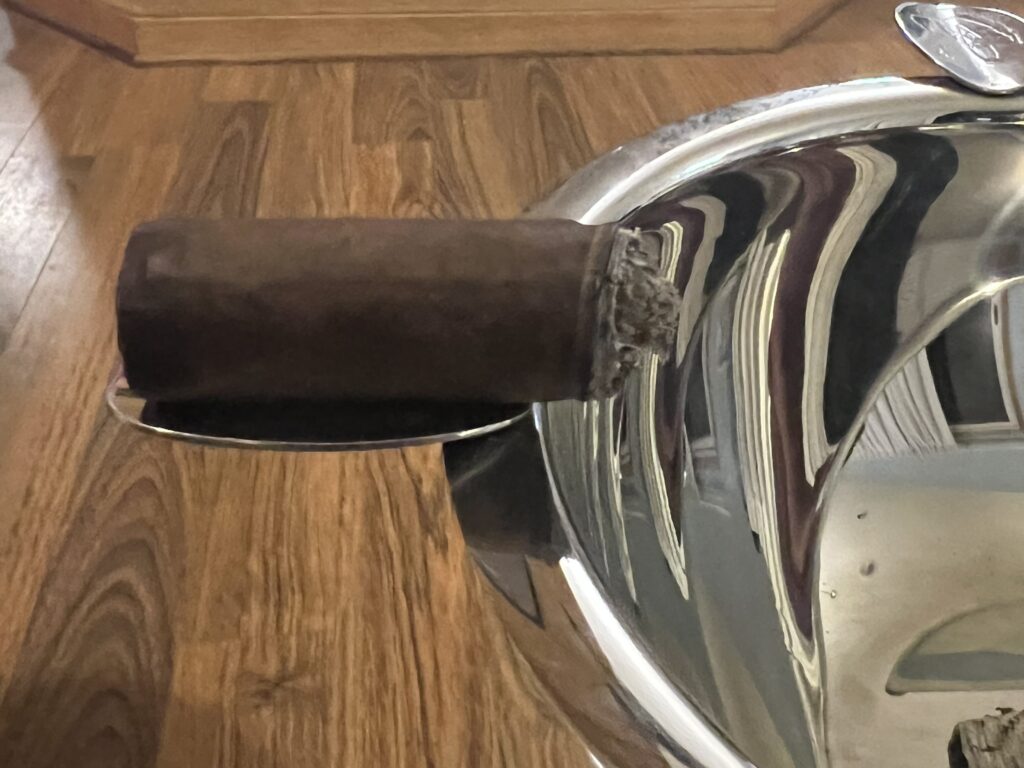 Leather smoothly replaced the cedar, a mild white pepper overtaking the toasted nut, and the herbaceous remained to fill in all of the gaps.
FINAL THIRD
>> White pepper, Cacao (not to be confused with chocolate), Citrus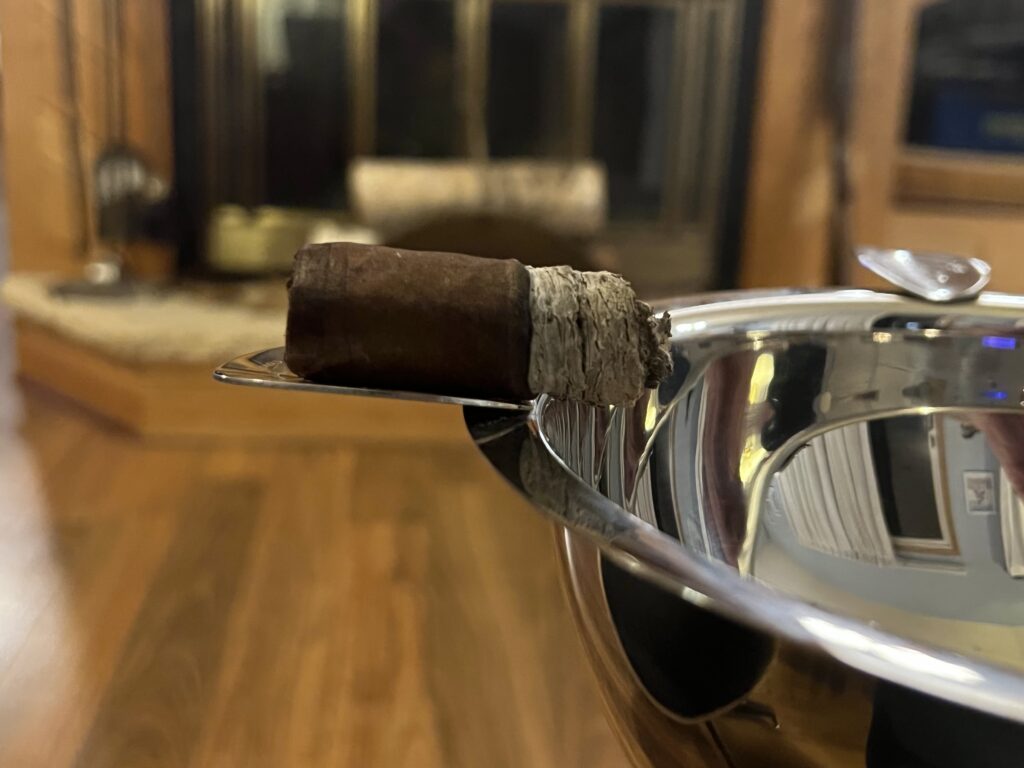 In the last third, the leather faded away, leaving the white pepper oddly I found hints of cacao, and the herbaceous note present just slightly throughout finally came into its final form as a hint of citrus.
FLAVOR PROGRESSION
I found the flavor progression very smooth between the thirds. It was never a hard all at once in your face change. It was smooth and continuous, with each flavor transitioning into the next.
BURN EXPERIENCE
This little guy took a toast and light like a champ. It burned relatively even throughout and never required a relight or touchup.
RATING BREAKDOWN
0.75 / 0.80 … Craft & Aesthetic
0.45 / 0.50 … Pre-Light Characteristics
0.50 / 0.50 … Lighting Process
7.60 / 7.70 … Smoking Experience
0.50 / 0.50 … Personal Enjoyment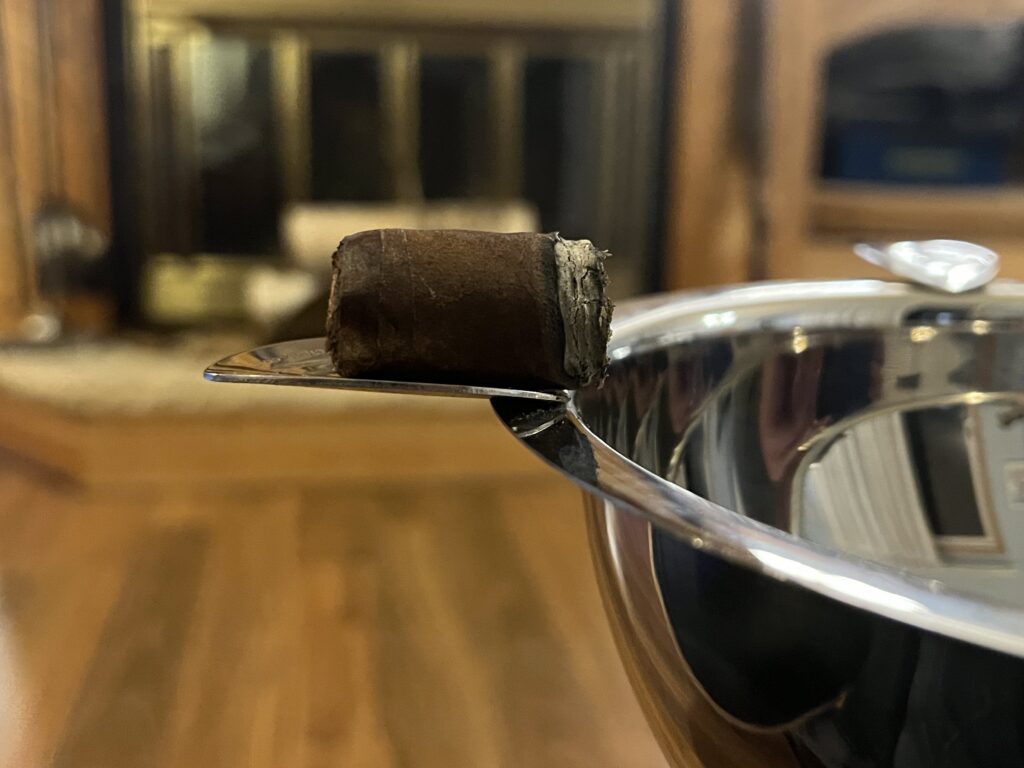 THE LORD GIVETH AND THE LORD TAKETH AWAY
I found the flavor progression almost seamless between the thirds. It was never a hard all at once in your face change. It was smooth and continuous throughout, with each flavor transitioning into what I would call an "adjacent" and complementary flavor. With this only being a four-inch cigar with, let us say 7/8th inch thirds, this is genuinely a masterful blend.
Overall this is another fine cigar from Pete Johnson and the My Father Cigar Factory. I consider myself lucky to have had three cigars for this review. Post smoking/note-taking, I found myself looking for a box or two online, only to find they were out of stock everywhere I looked, I will keep looking, and you should too.
Footnote: This is only the second review I have written for Simply Stogies. When James, our overlord, sees the 9.8 rating, I am sure the first thing he is going to think is "rookie score." Well, let me tell you this about that. I smoke on average around a box to a box and a half of the same cigar a week. If these were readily available, I would probably be switching to them.
SIMPLY STOGIES RATING:  9.8 / 10.0