Drew Estate puts out some great cigars in my opinion and I have had quite a few from the Herrera line. Willy Herrera is the Master Blender for Drew Estate and he has been responsible for producing some noteworthy sticks. This Lounge Edition was made for the Corona Cigar Company (Drew Estate Lounge) and it was released with a number of other Lounge exclusives from Drew Estate. I am a really big fane of the Lonsdale size and I have high hopes for this cigar.
VITOLA:   Box Pressed Toro
SIZE:   6″ x 50
ORIGIN:   Nicaragua
FACTORY:   La Gran Fabrica Drew Estate
WRAPPER:   Ecuadorian Habano
BINDER:   Honduras
FILLER:   Nicaraguan
STRENGTH:   Mild to Medium
SOURCE:   Retailer
WHERE:   Outside Under Cover
WHEN:   19 September @ 0700
DRINKS:   Janus Coffee Simply Stogies Blend
WEATHER:   Cool slight breeze and Sunny
HOW MANY CIGARS SMOKED:   2
RELEASE TYPE  Limitied Edition
ORIGINALLY RELEASE DATE  2014
TOTAL PRODUCTION
Typical Box Size:     Boxes of 20
Production Totals:  Unknown
VITOLA BREAKDOWN
o  Box Pressed Toro  (4-3/4″ x 52)
o Robusto Extra (4-7/8″ x 46)
o Corona (5-1/4″ x 42)
o Lonsdale (6″ x 44)
o Piramide (6″ x 52)
o Toro (6″ x 52)
o Toro Especial (6-1/4″ x 54)
o Lancero (7-1/2″ x 38)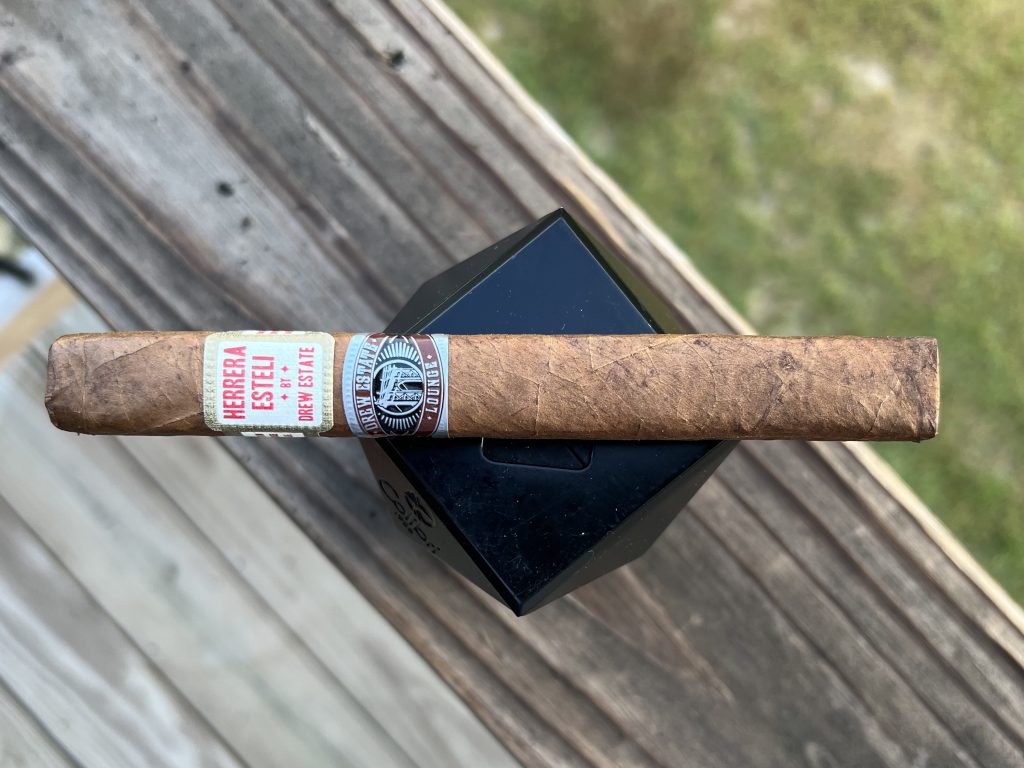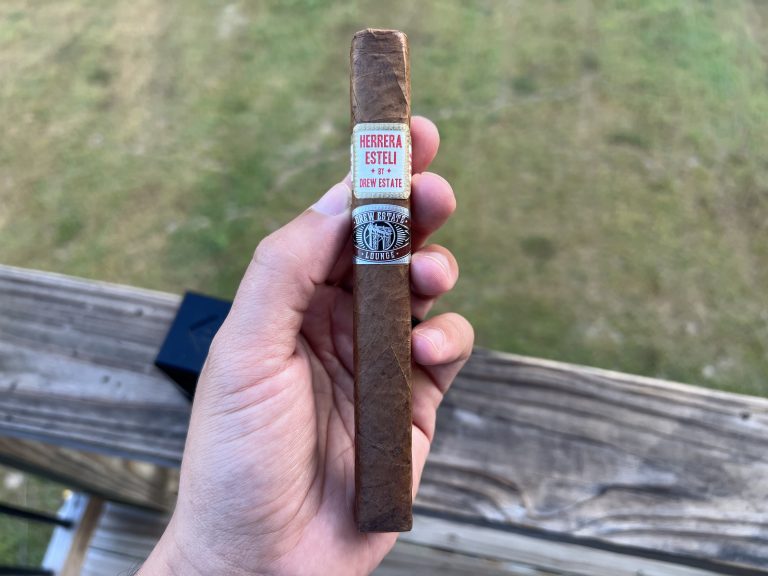 The Herrera line is unmistakable in a humidor. I always enjoyed the simplicity in the bands and it kind of reminds me of an old theater sign where the post names of crusty punk bands playing there for the night. The lunge band doesn't provide the same look and feel and actually cheapens the look a little. Matching the colors of the main band would have gone a long way.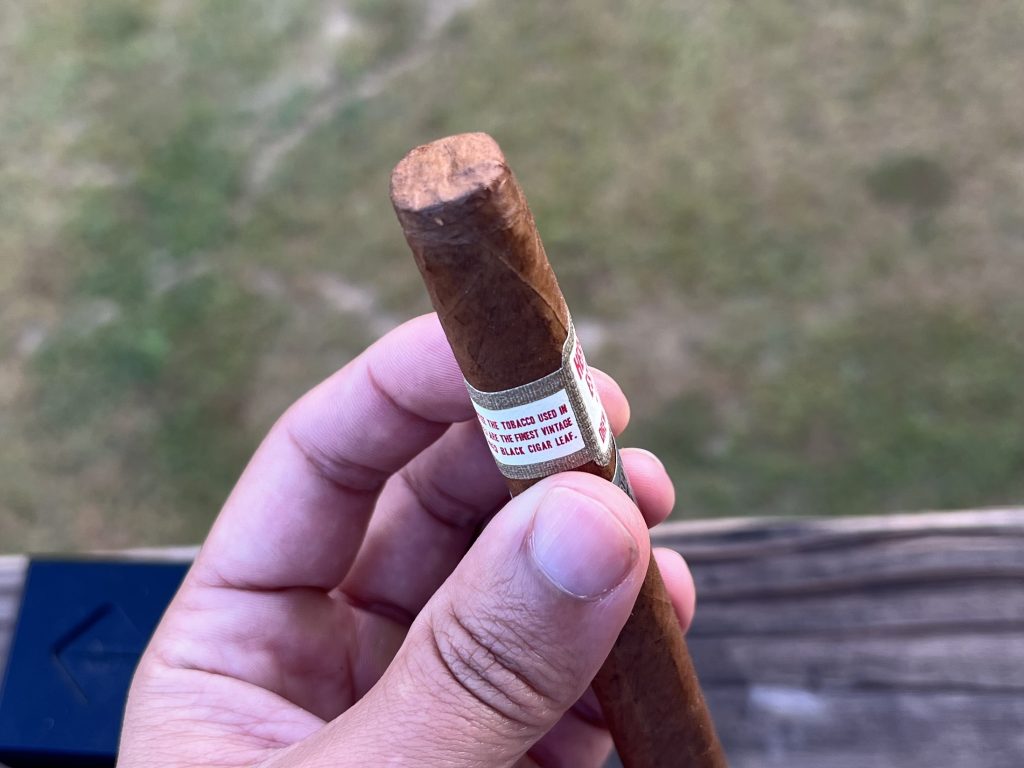 CONSTRUCTION
The cigar looks kind of bumpy and when squeezing the body there are definitely some inconsistencies in the pack which is common with box pressed cigars. This literally looks like a box the head is almost completely flat. The wrapper is a slightly mottled light brown with minimal veins, semi oily gloss, and smooth to the touch. Not the most attractive cigar. The bands of the Herrera cigars are all the same just in different colors. Not the most awesome thing to look at but they are fine. 
AROMA

Nothing really jumps out at me as far as the aroma is concerned. Just a natural tobacco and sweet cedar scent coming off the wrapper.
COLD DRAW

The cold draw is a lot like the aroma, not too much going on but still pleasant. Prune and cedar with a touch of resistance. Most of the time I expect box pressed cigars to be wide open because there is just less tobacco in these. Consistency is very hard to nail down with these.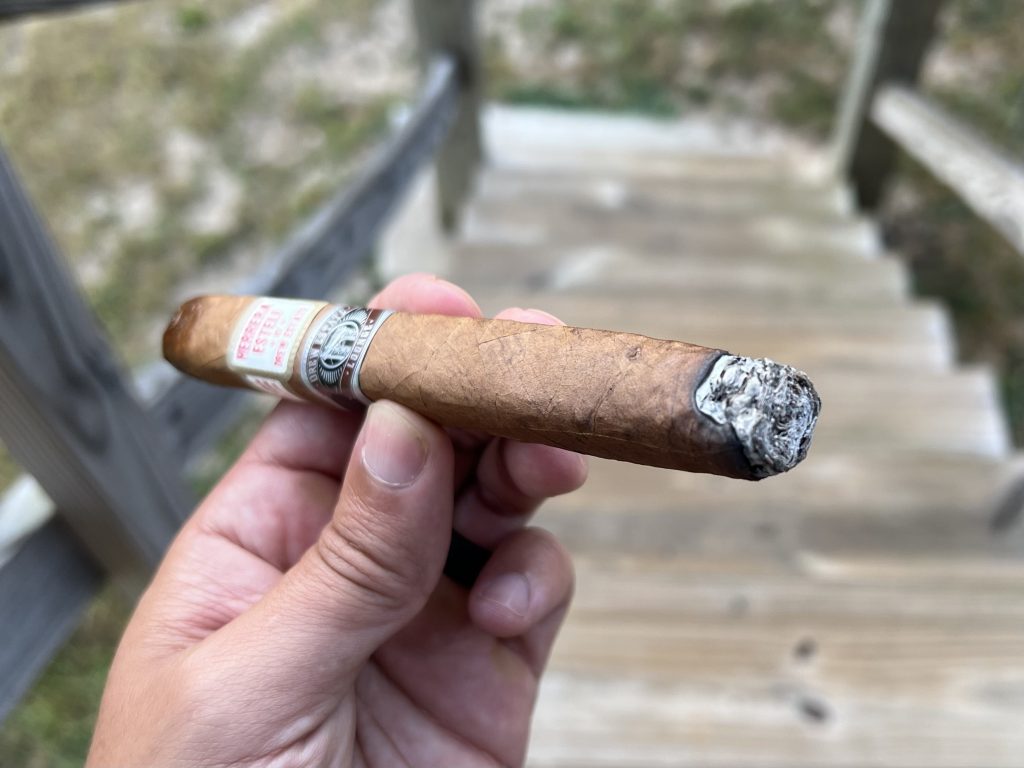 LIGHT & DRAW
Cut:  Punch
Fire:  Torch
This is a smaller ring gauge so it doesn't take too long to light up. The smoke output is good but not as much as some other drew estate cigars where smoke just pours off the foot the entire time. Smooth cedar on booth the palate and retro hale. A bit one dimensional off of light up so we will see how it develops.
FIRST THIRD
>> coco powder, whipped cream, cedar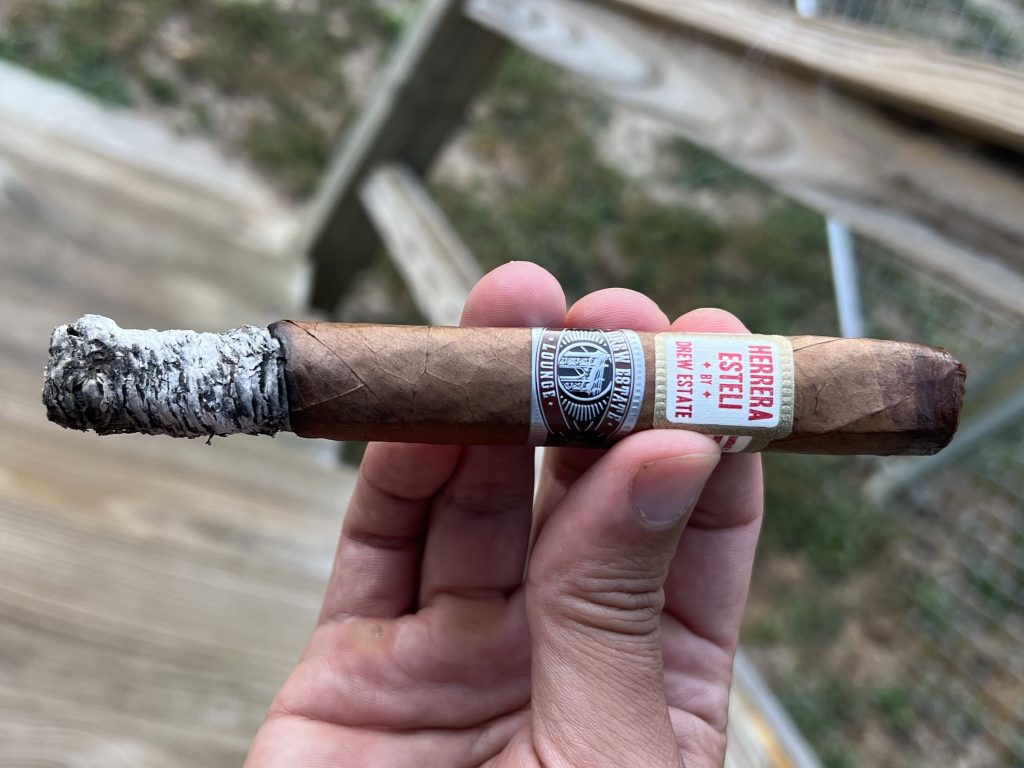 Sometimes I have to pull a little more than I want to get some thicker smoke out of this but that changes as the cigar burns down. It's extremely spongy after getting through the first third. The flavors on the palate are coco powder and whipped cream mixed with cedar. The retro is like baking spice mixed with chai. The finish is sweet cream and cedar. The ash is not compact but holds for more than an inch.
SECOND THIRD
>> Toast, Nutella, Almond Milk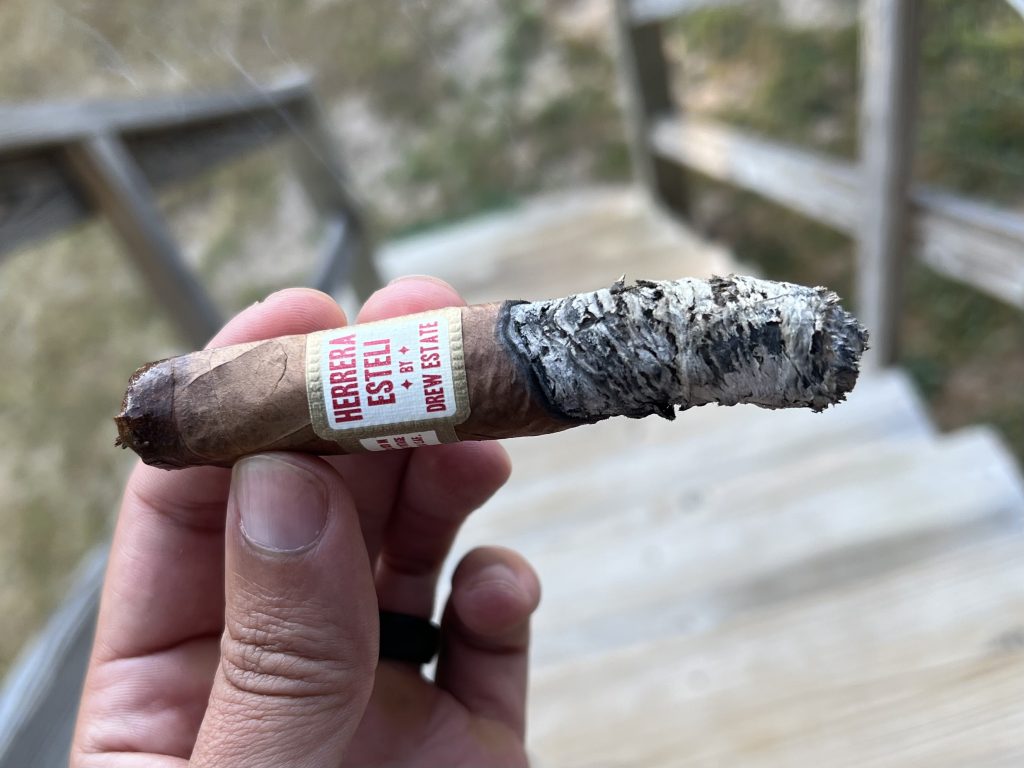 The burn is wavy but seems to correct itself before getting to the point of canoeing. The flavors have really smoothed out and on the palate of a piece of toast with Nutella spread on it. The retro hale it less spicy and has more of an chocolate almond milk Note. The finish is creamier with a mix of hazelnut. I love how the flavors are intensifying from the first third
FINAL THIRD
>> coffee, bourbon cream, cinnamon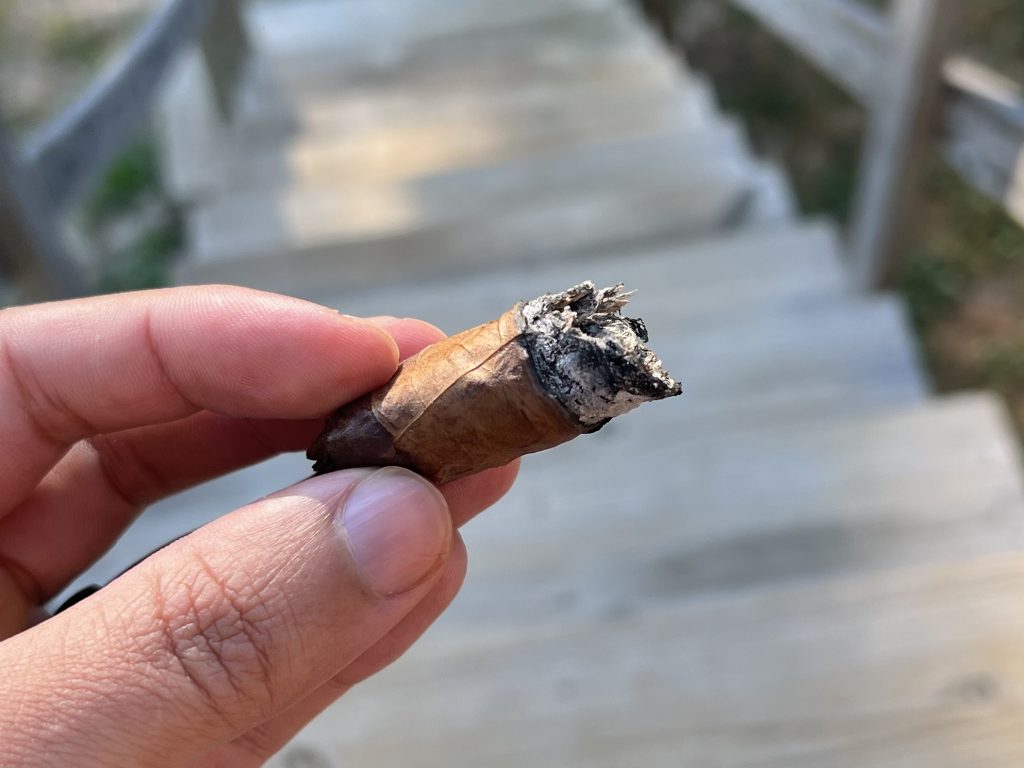 Had to eventually admit defeat and touch up the cigar in the beginning of the first third. The whipped cream is more apparent in the last third with any of the previous flavors taking a back seat. There is an oakiness moving in and it's a nice transition in the last third. The retro is smooth with baking spice moving in and out with every draw. The finish reminds me of a warm bourbon cream mixed with coffee and cinnamon dusted on top. 
FLAVOR PROGRESSION
This cigar is mild to medium bodied and has some great flavors that build in each stage of the cigar. The flavors are generally the same throughout the cigar but what is really interesting is how they change and morph  in a really subtle way. I was surprised by this cigar because I really did not think much of the first one I smoked. I was with friends and talking the first time and this time I was by myself, at my home, drinking my coffee, and just worked out. It was much more enjoyable the second time. 
BURN EXPERIENCE
The burn was wavy throughout the cigar and did require one touch up at the end. I did kind of baby the burn in the middle of the cigar but it eventually got past the point of me turning and smoking the cigar and moistening the fast burning part. This is common with box pressed cigars and only a few will get this right.
RATING BREAKDOWN
0.75 / 0.80 … Craft & Aesthetic
0.40 / 0.50 … Pre-Light Characteristics
0.50 / 0.50 … Lighting Process
6.50 / 7.70 … Smoking Experience
0.45 / 0.50 … Personal Enjoyment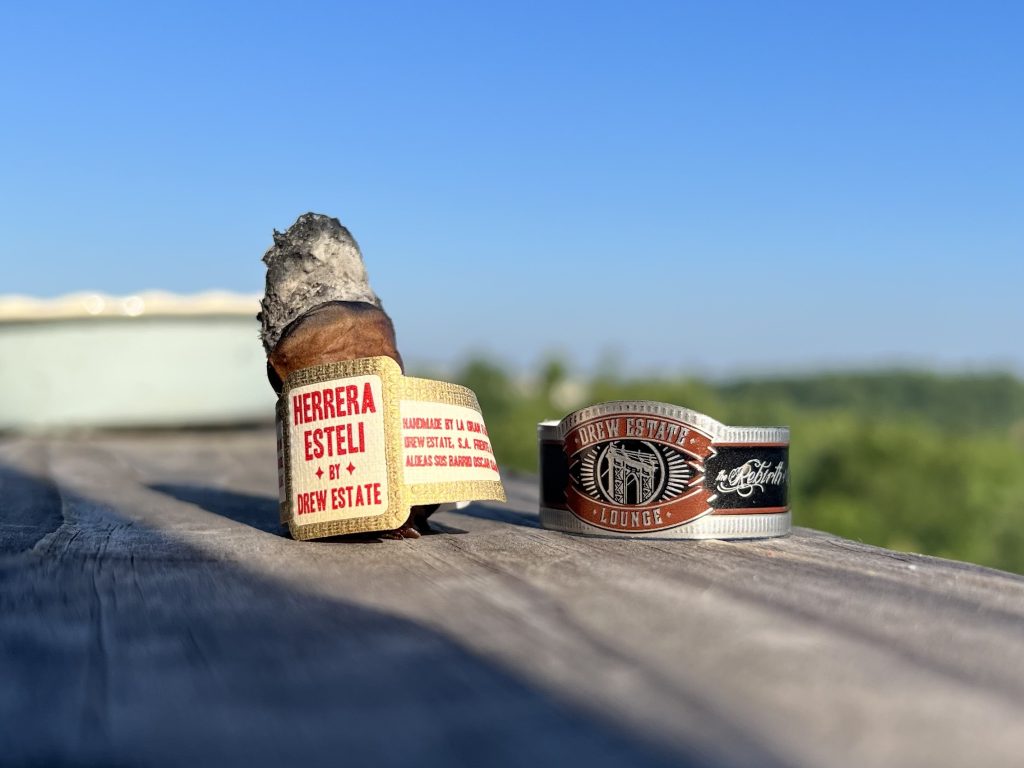 Good For the Beginner.
While the flavors were nice and the overall experience was good, I would not personally reach for this cigar on a daily basis. This is a great cigar for someone who is getting into cigars and for the mild smoker looking for a change of pace. This is by no means a bad cigar and will offer anyone who smokes it a good hour and a half of enjoyment and relaxation.  
SIMPLY STOGIES RATING:  8.6 / 10.0