A great cigar stop on your way into or out of Des Moines proper! Fight any hesitation and chat with the regulars – they are an amazing group of individuals and quite frankly many of the people who introduced me to cigars many moons ago. 
While these aficionados are close in friendship with one another, they are very open to inviting newcomers to a fun, exciting game of cards or just a friendly conversation. The Waukee humidor is excellently kept and offers a decent selection of boutique cigars.
ADDRESS:   714 Interstate Parkway, Waukee, Iowa 50263 and 1924 SE 3rd Street, Ankeny, Iowa 50023
PHONE #:   (515)-984-8060
HOURS:   Monday-Thursday: 12pm-8pm; Friday-Saturday: 12pm-9pm; Sunday: 12pm-6pm
BOOZE AVAILABLE:   N
DRINKS AVAILABLE:   Water & Coffee & Soda available for a reasonable fee
FOOD AVAILABLE:   N
SMOKING LOUNGE:   Y
WALK-IN HUMIDOR:   Y
SPONSORED LOUNGE:   N 
OUTDOOR SMOKING AREA:   N
MEMBERSHIPS AVAILABLE:   Lockers Available + 10% off cigars and first selection of rare finds
They regularly feature sampler packs and contest prizes
The lounge is a the largest in the state
They have many boutique smokes
They have a cabinet full of specialty cigars
They also offer the lounges for private events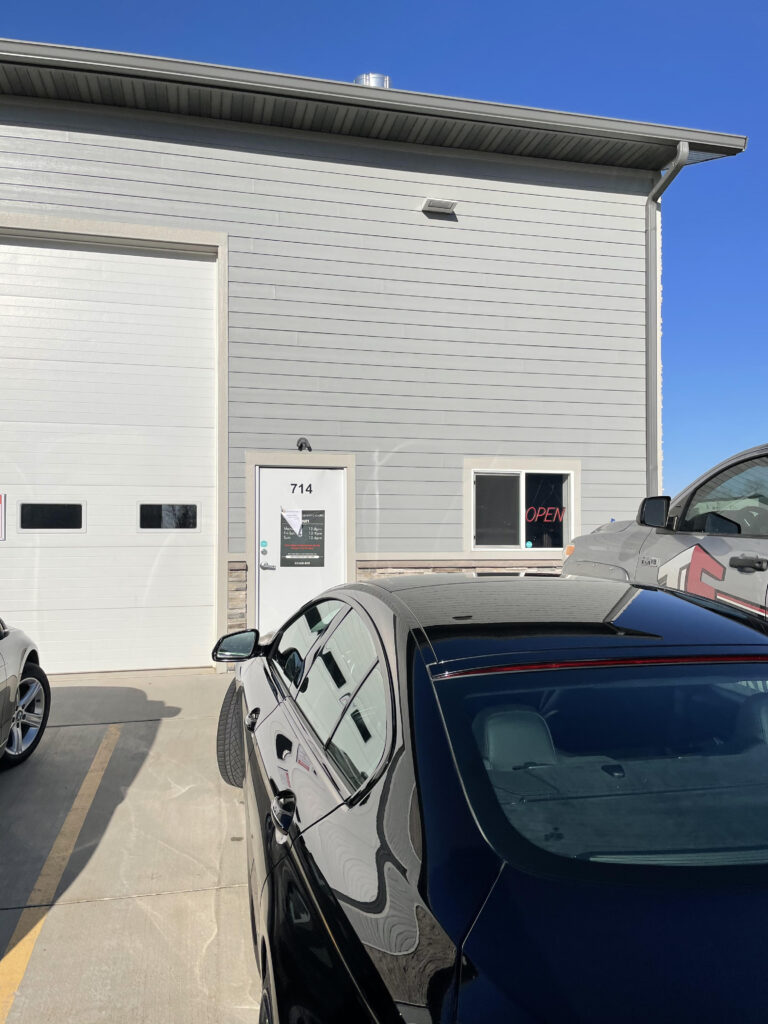 The Waukee location is a bit of a trip to get to and you will not see it right away – don't be disheartened! 
Right off of I-80 there is an exit where you can see a sign for Rube's Steakhouse. Pass Rube's and take a right turn down a winding path that looks like it is taking you toward an industrial park.
Go a bit further and bam! There's Leaf Brothers. One of the few disappointing things about this lounge is that it is not the most convenient location to identify or drive home afterward.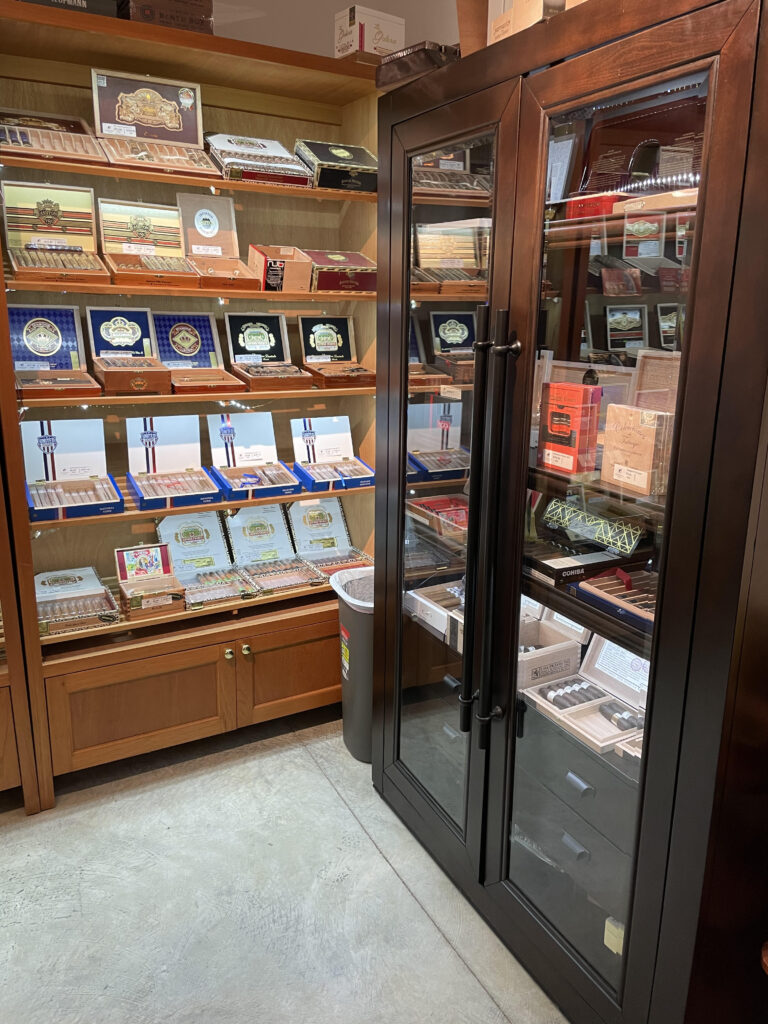 SELECTION/HUMIDOR SIZE
While the pictures show a smaller humidor at the Waukee location, both locations boast a keen selection of boutique, rare, and common finds. It should be noted first that this review is limited to the Waukee location and a review of the Ankeny location is forthcoming. 
In Waukee, there is plenty of room for several individuals to be in the humidor at once in order to comfortably peruse the offerings. Cigars are showcased in a very organized way and back stock is managed in a reasonable, appealing manner. There is also a selection of sampler packs available on a table, as shown in the picture, trimmed in some classy holiday decor to highlight the cigars for your viewing pleasure. 
They carry many of the staples: Perdomo, My Father, Oliva, and Arturo Fuente. They also have a nice selection of all your boutique brand favorites including Deadwood Tobacco Co. However, their choices of ultra-premium cigar brands is limited to Padron, Cohiba, and Perez Carillo.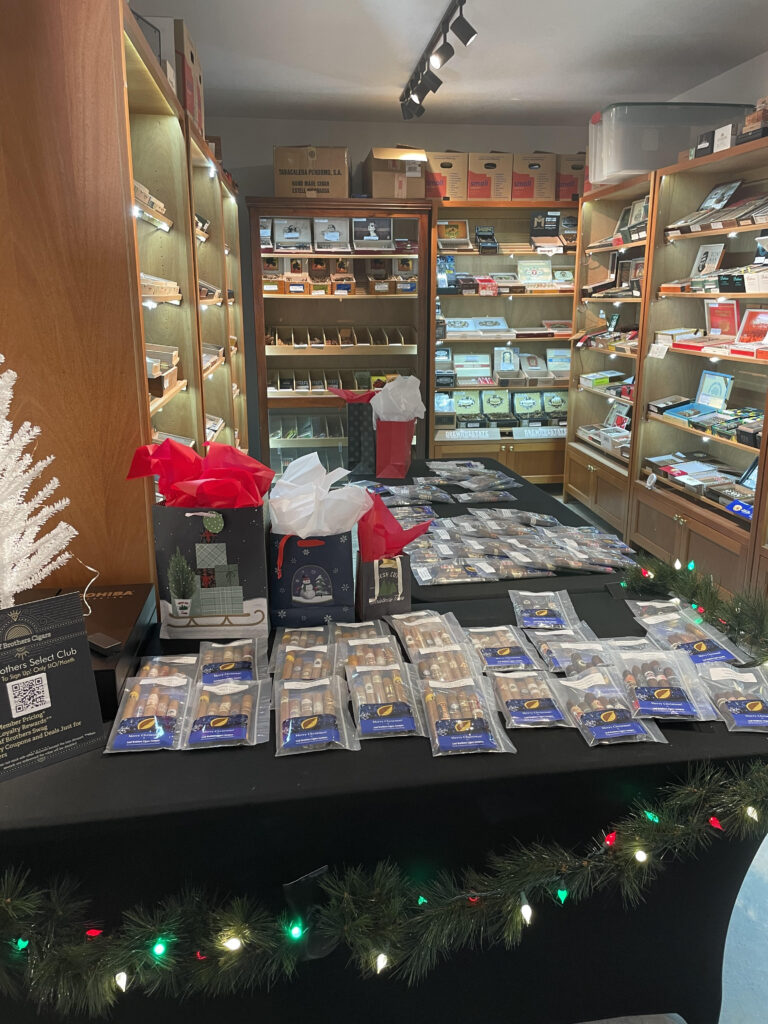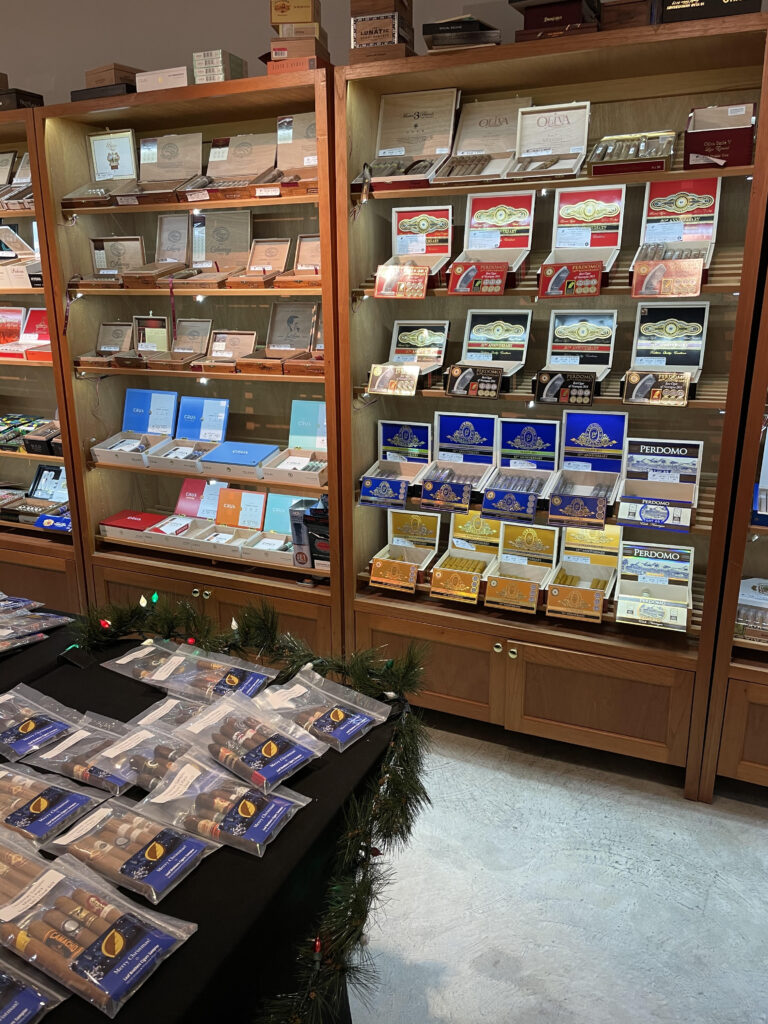 HUMIDOR MAINTENANCE
The humidor is well-lit and maintained with both rh% and temperature around 70. Their cigars have no mold and the cigars purchased and smoked in-shop always smoke beautifully. 
Extra boxes, trash, and miscellaneous items are all contained outside of the customer's purview and everything is very clean, well organized, and clearly labeled.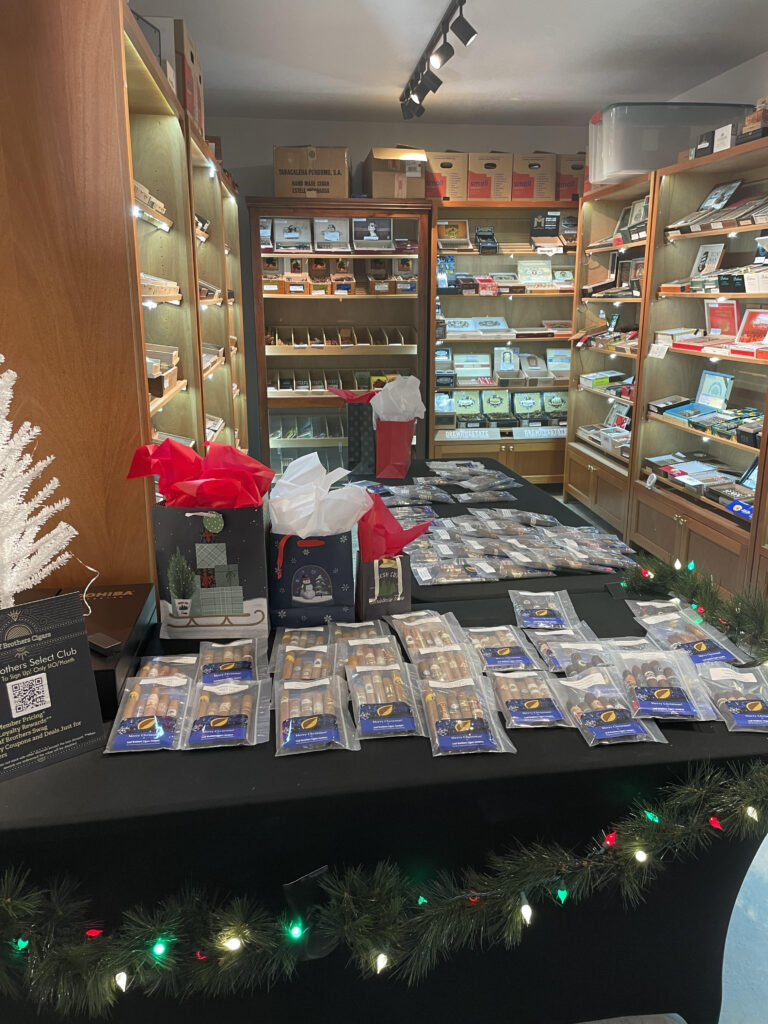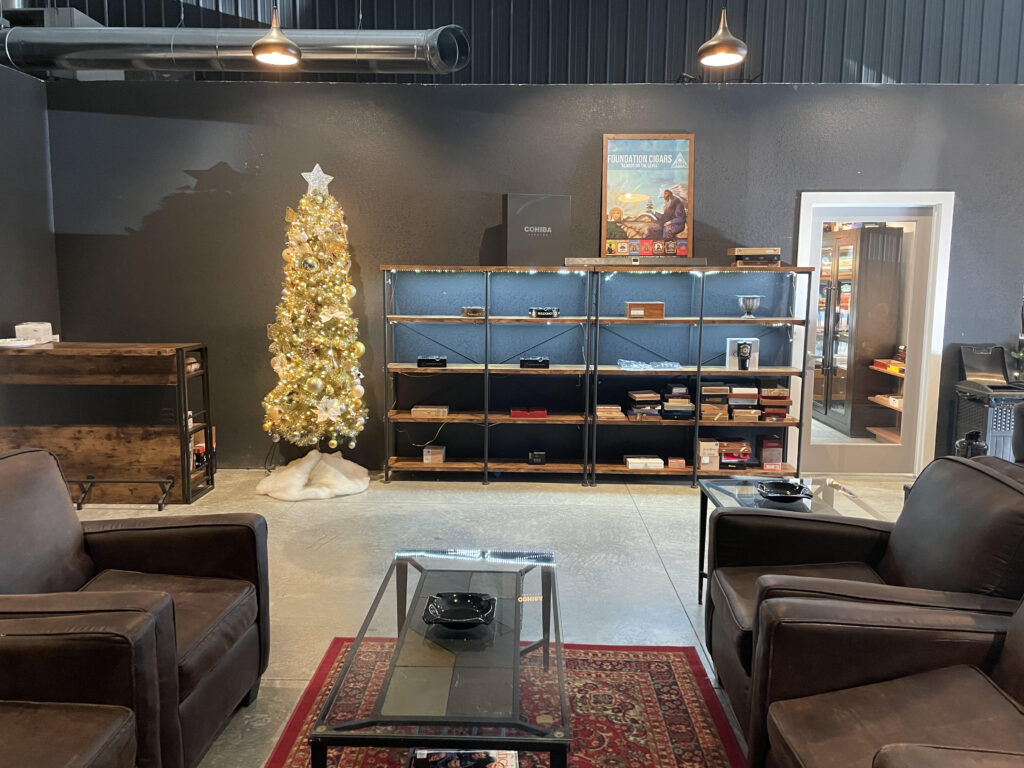 CUSTOMER SERVICE/STAFF KNOWLEDGE
While the staff at Leaf Brothers is limited in number, the tobacconists know the product that they have to offer. If you have a question about a specific brand you are looking for or you are a novice, Chris, the owner, can help you find a good cigar. They also become friends and colleagues with their customers so that the beginner and the aficionado are both accommodated to their specific palate and needs. 
The staff is friendly and greets you as you enter. The lounge in Waukee is immaculate and they recycle! The shelves are all cleared of dust and clutter and the decor is very industrial, new-modern. This lounge is a bit intimidating for the new client with its high ceilings and close-knit group of regular smokers.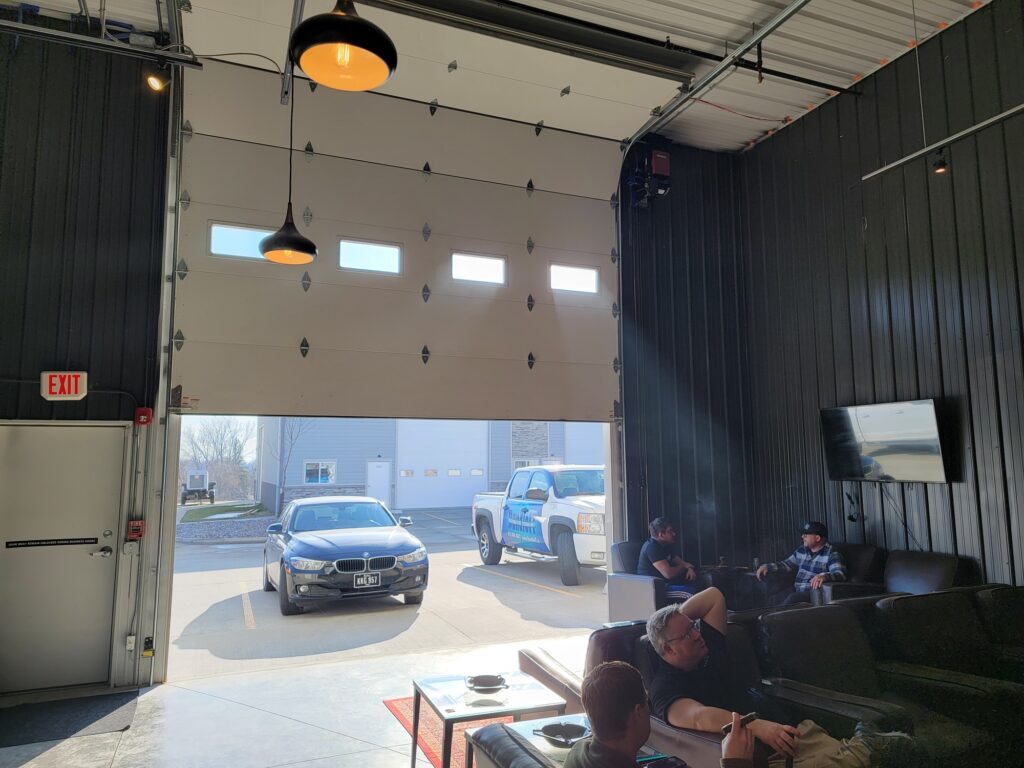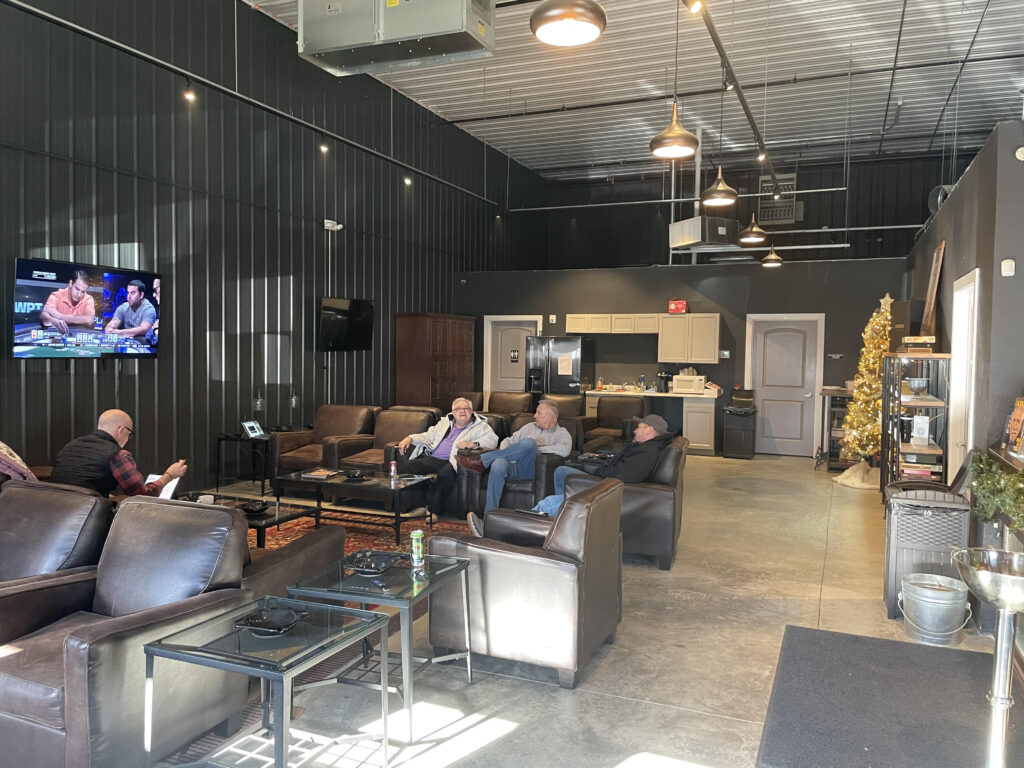 LOUNGE SIZE
The lounge itself is very large and open. There is comfortable seating for over 30 customers and many more with moving some furniture. The chairs are large, plush, leather chairs that are well kept without burn marks or any ash to speak of. There are shelves that feature accessory products and gift items.
Right now, there is a lovely white holiday tree and some other decorations that warm up the warehouse space. There are coffee table arrangements for setting your ashtray upon but not high-top or other tables to really get situated if you like to complete some work on your laptop while enjoying a cigar.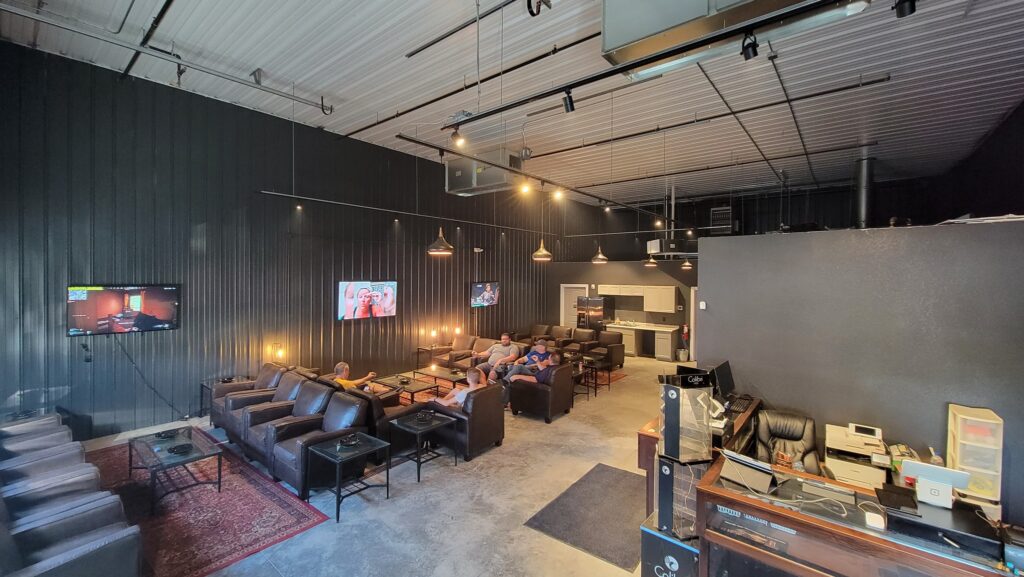 AMBIANCE
The lounge, humidor, and cash wrap area are all kept very clean. Again, the lounge is very large which does increase a feeling of industry and not exceptional cozy comradery as with some other lounges. The accessories and shelving are a bit bare in some places, but this is a newer location for Leaf Brothers that is just beginning to flourish in its own right. There is not much decor beside the holiday decorations, but there are mod-style Edison lights as well as studio lighting within the humidor. 
The bathroom is immaculate but offers little for the female crowd. No accessories or accoutrements are available and the area is VERY industrial with dry wall and a cement sink. While this vibes with the rest of the lounge itself, it does leave a lady a bit wanting – or a guy!
Personally, I would like to see a bit more cigar-theme or new-modern design concept art on the walls to accompany the overall ambience of the lounge. Currently, there is a large  television with The World of Poker on. While that is a great channel, I would like something else to capture my eye. Perhaps some candid photographs of the staff or regulars?
HUMIDOR EXPERIENCE
I have not been able to enter the humidor unaccompanied, but I do understand that at certain lounges this is policy and I respect that. The staff does check in with you while you look to ensure that you are taken care of. One thing I would have liked to experience was a follow up about the cigar I had chosen and whether I was enjoying it. 
They're always friendly and knowledgeable. While the Waukee humidor has limited options, these selections are still appealing. I have never had a cigar from Leaf Brothers that has been unsmokeable. 
LOUNGE EXPERIENCE
The lounge could be more welcoming in appearance. It needs…texture. I would suggest embracing the industrial architecture and go full-out. Add some beams, maybe some cool-looking epoxy on the floor. Maybe provide some throw blankets and pillows for comfort as well as tables that you can work from. There should be just a touch more privacy and intimacy if desired. 
RATING BREAKDOWN
3.00 / 3.00 … Customer Service/Staff Knowledge
2.75 / 3.00 … Selection/Humidor Size/Humidor Maintenance
2.50 / 3.50 … Ambiance
0.50 / 0.50 … Lounge Size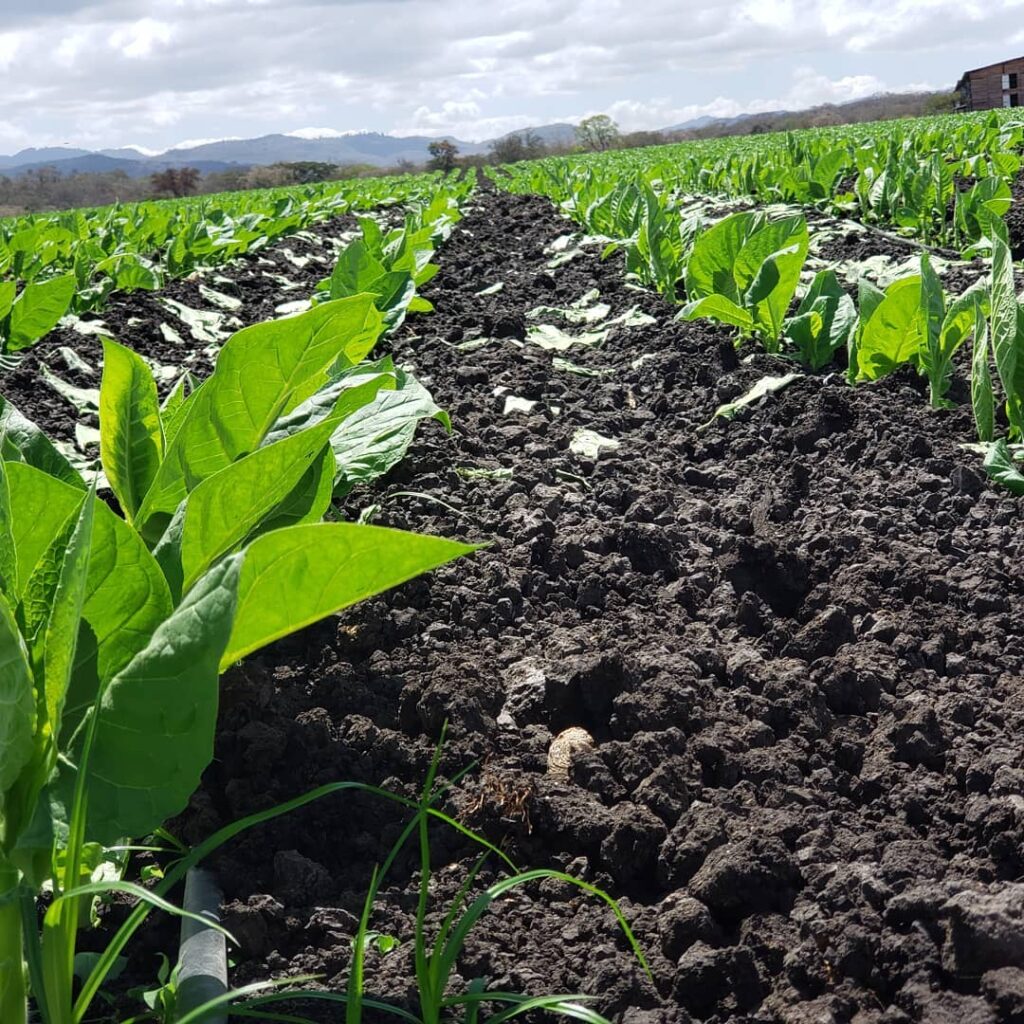 Make Leaf Brothers Your New Date Night!
If the ambience was upped just a tad, I think this place would be an awesome destination location for cigar lovers. Once this lounge is more accessible to everyone, then I'd bring a loved one or a new flame with me to enjoy the conversations had all-around. 
SIMPLY STOGIES RATING:  8.75 / 10.0