Hidden away between the Quad Cities and Chicago is the sleepy town of Oregon, Illinois. There, near the bank of the Rock River, you will find a haven for cigar smokers in the area: Bad Ash Cigars LLC. Bad Ash Cigars LLC. is a poorly kept secret amongst cigar aficionados and enthusiasts in the Eastern Iowa area. Known for their large patio and friendly atmosphere, it's a destination spot. It sort of has to be, given its location. A charming spot that overlooks the Rock River, friendly regulars, and an owner who is involved…what ore could you want?
ADDRESS:   114 N. River Road, Oregon, IL 61061
PHONE #:   (815) 677-4498
HOURS:   Monday-Tuesday: Closed; Friday-Sunday: 12pm-8pm; Sunday
BOOZE AVAILABLE:   N
DRINKS AVAILABLE:   Y
FOOD AVAILABLE:   N
SMOKING LOUNGE:   Y
WALK-IN HUMIDOR:   Y
SPONSORED LOUNGE:    N
OUTDOOR SMOKING AREA:   Y
MEMBERSHIPS AVAILABLE:   Y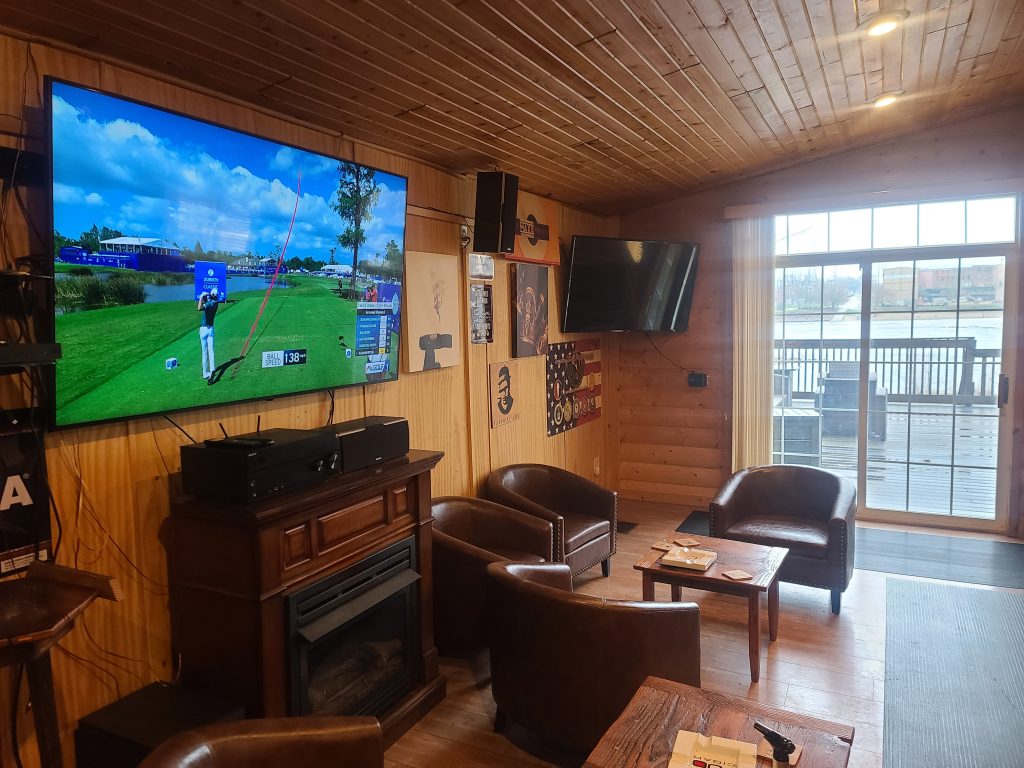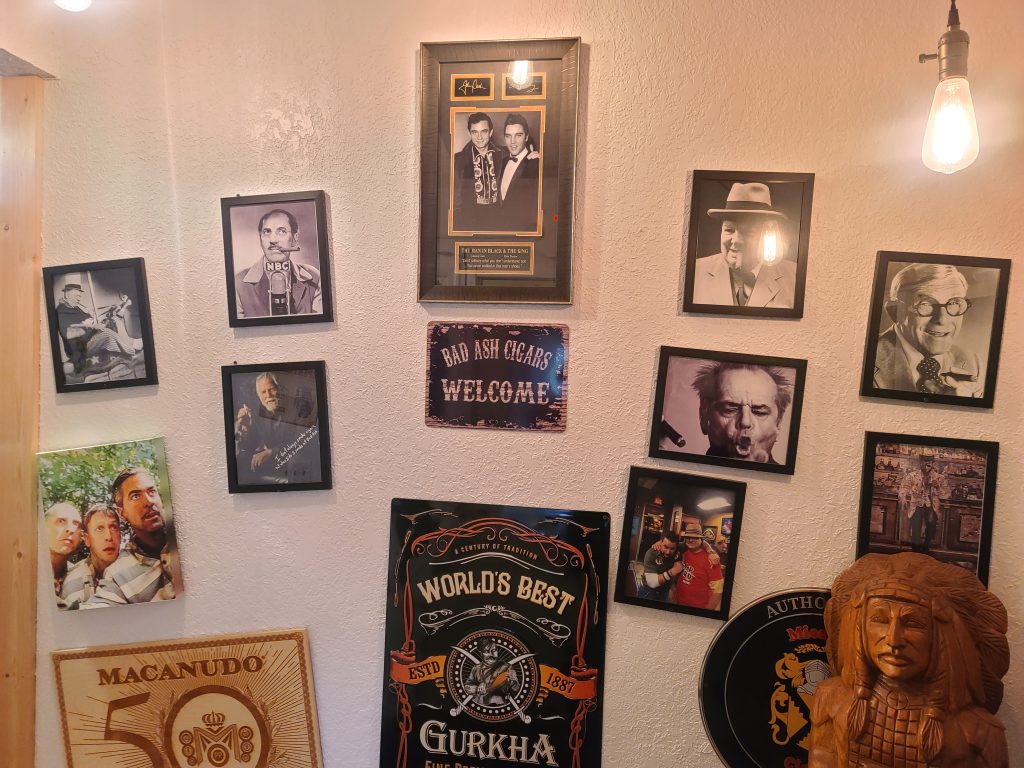 This is not the largest cigar lounge you'll visit. But does size really matter? In this case, no. Literally a stone's throw from the Rock River, Bad Ash Cigars LLC. just has a vibe that you do not find in many cigar shops. It has that small town feel without any of the closed off community that you find in many small shops across America. The regulars are friendly and make you feel like family. The owner, Barry Skinner, is friendly and outgoing. He treats newcomers and regulars the same, and there's something welcoming about that. Four years ago Barry turned an ammo and bait shop into the areas only cigar lounge. He remodeled and built a large deck that overlooks the Rock River. Is the location convenient to get to? Absolutely not. But Olujide Oluyeba, affectionately known as Luj, of Luj Cigrs said of Bad Ash Cigars LLC, "This is not a lounge, this is a destination." And he was right. Luj also referred to the shop as the "Villa on the Riva." Again, he nailed it.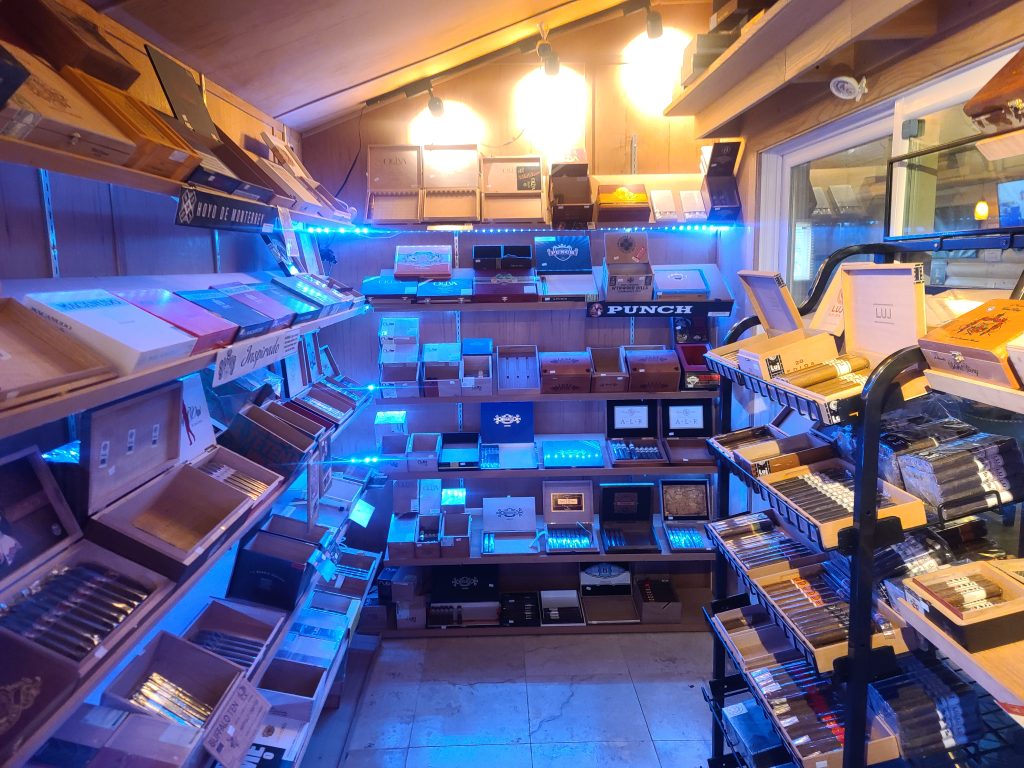 SELECTION/HUMIDOR SIZE

Bad Ash Cigars LLC. has a small to medium sized walk-in humidor right off of the lounge area. This isn't the largest walk-in humidor you'll go in, but I've seen smaller. There's plenty of room for three to four people to comfortably peruse their selection of premium hand-rolled cigars. Their selection is definitely not on the boutique side of things. Talking with Barry, he said that most of his regulars prefer the usual suspects over newer and smaller brands. As any business owner will tell you, you keep the regulars happy. That doesn't mean that you won't find boutique cigars in the walk-in, but they show up on a rotating schedule. If they do well, they may become a permanent fixture in their humidor. 
*NOTE: They have one cabinet humidor outside of their wallk-in. It is filled with Ashton cigars.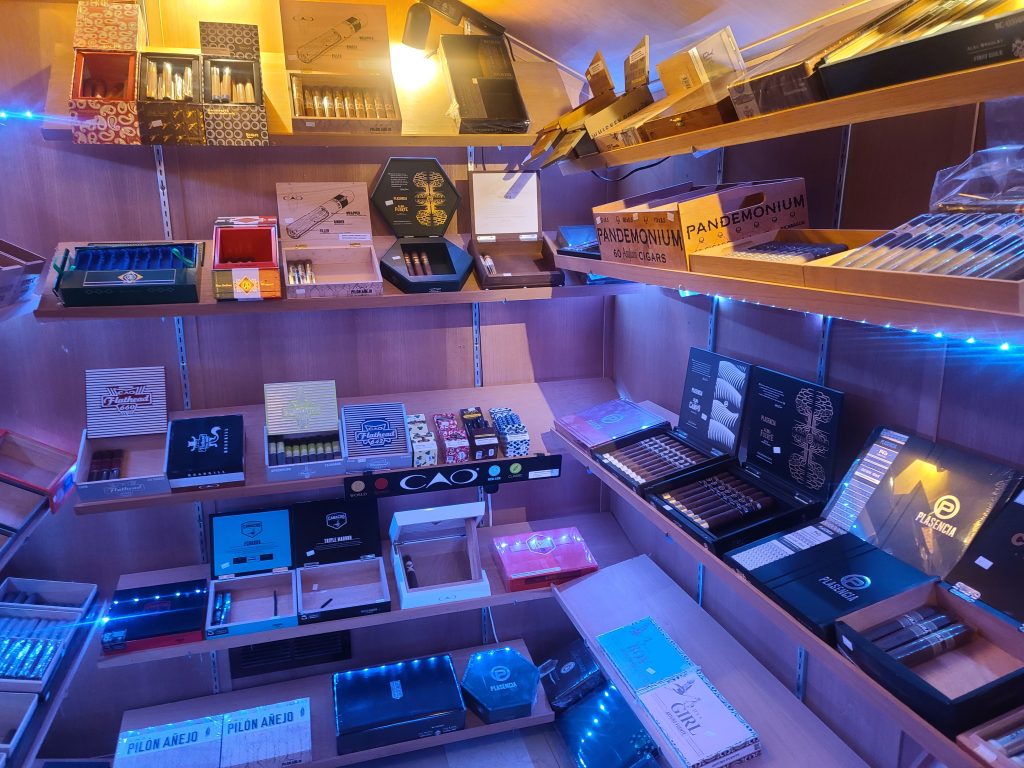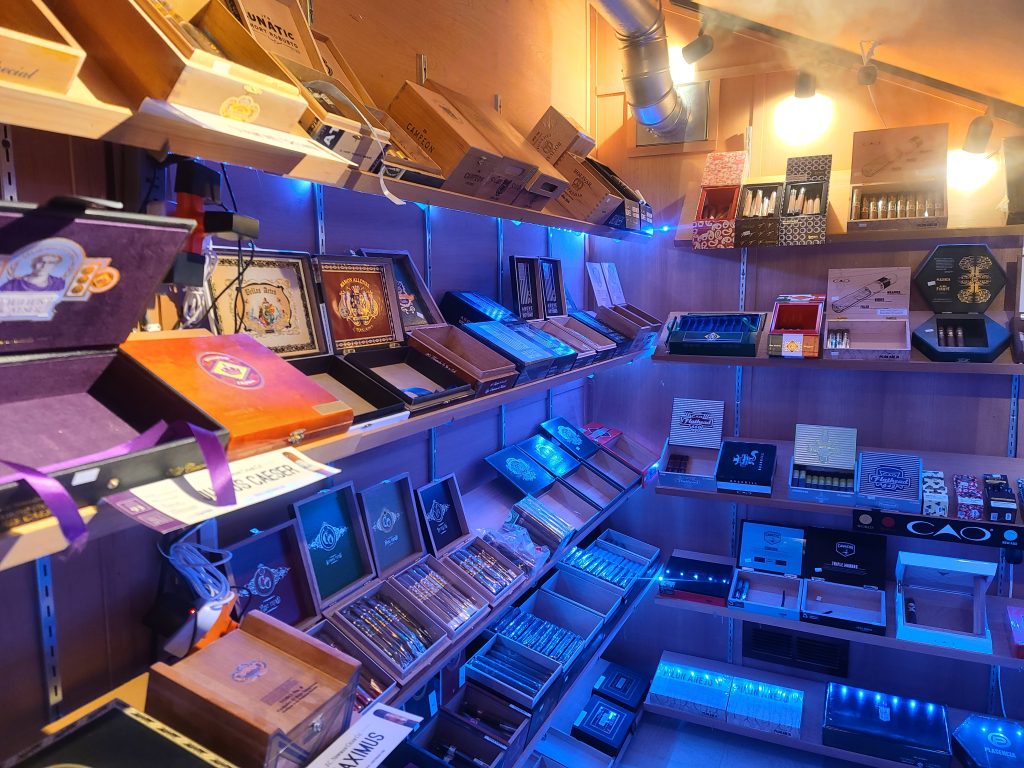 HUMIDOR MAINTENANCE

The walk-in humidor is well maintained and not overly humidified. I smoked two cigars, one from the walk-in and one from the cabinet, and they smoked like a dream. There was no dust on any of the cigars and, more importantly, no mold was on any of their stock. The bottom shelf is used exclusively for sealed boxes. Barry keeps the humidor well organized by brand, so it's easy to find exactly what you're looking for. He utilizes the space he has very well.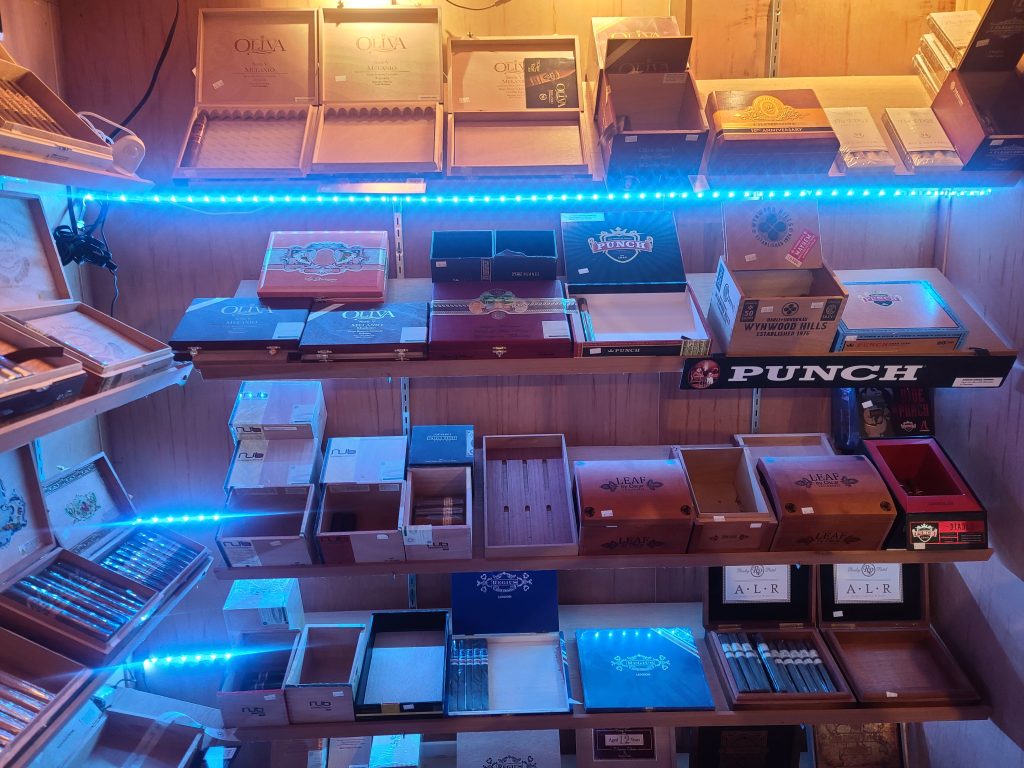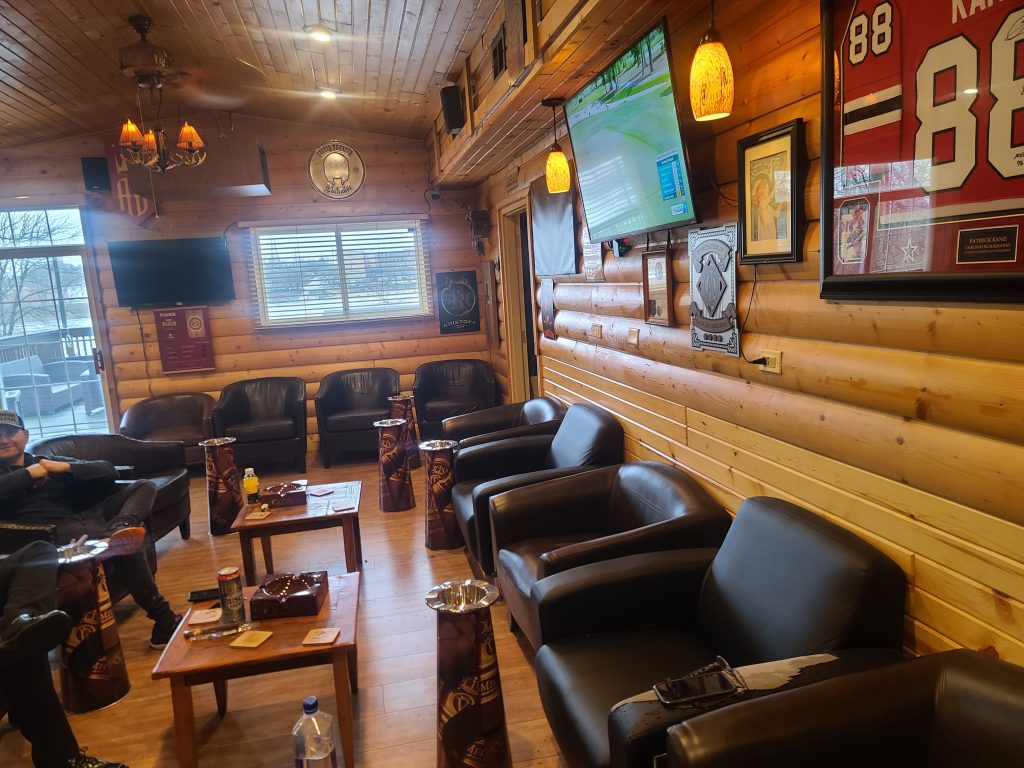 CUSTOMER SERVICE/STAFF KNOWLEDGE

Once again I must point out that this is where I score the hardest. With over twenty years in the retail arena, customer service and knowledge of your product is something that I critique pretty harshly. The thing with Barry is that he knows his product and his customers; and if you're new to the shop, he goes out of his way to make you feel welcome. That is rare, especially in shops that are "out of the way." They get so used to taking care of the regulars, that new customers are an afterthought. Not at Bad Ash Cigars LLC. Everyone is family.
Barry knows the product in his humidor inside and out. He can help even the greenest of enthusiasts find something to fit their palate. He has great relationships with every company in his humidor. In fact, I missed Terence Reilly by a day. He was at the store a day before, meeting with Barry.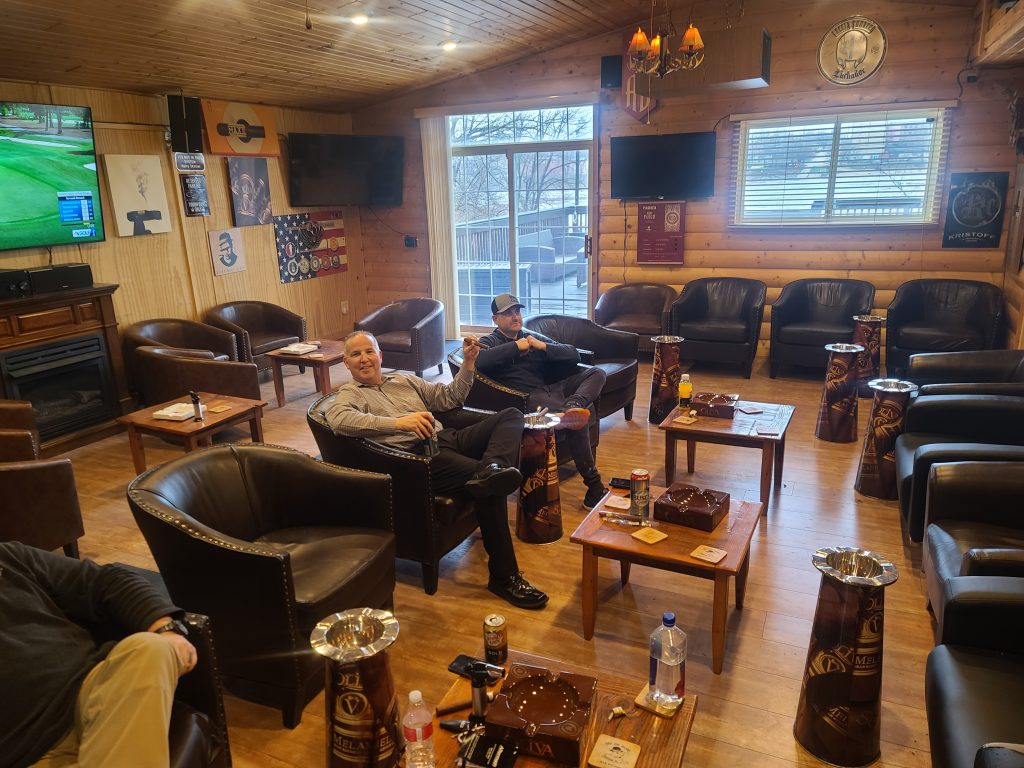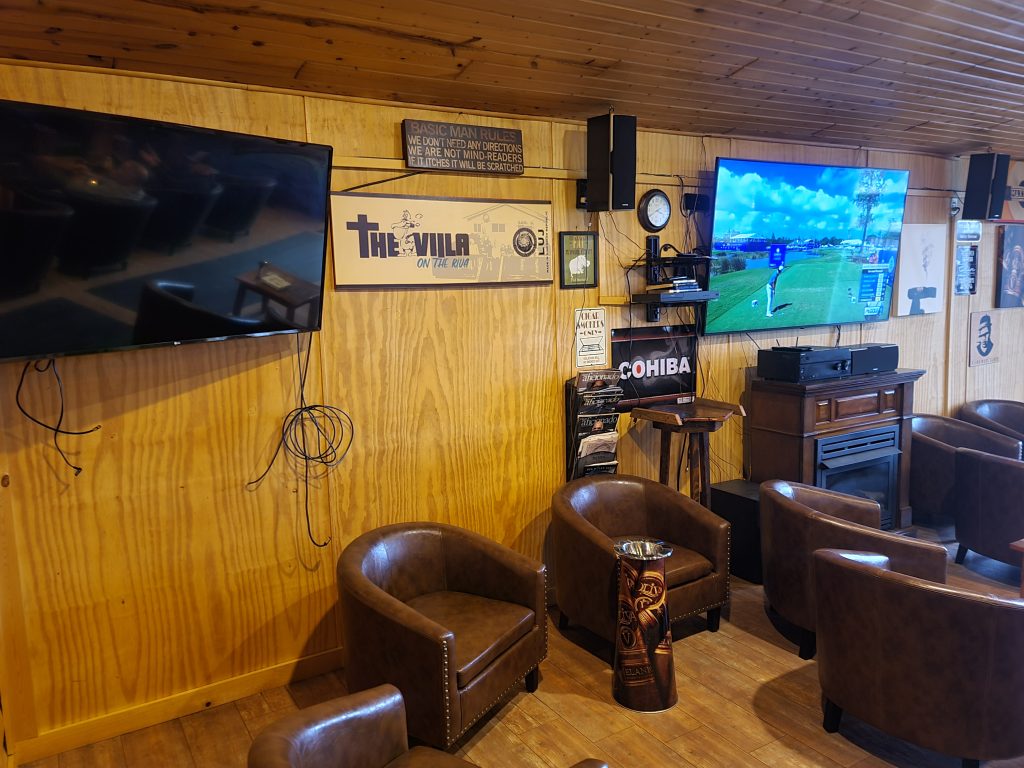 LOUNGE SIZE

The lounge is a good size lounge that will seat at least 20 smokers. The patio is huge and will seat another 20 easily, if not up to 30 or 40. The lounge and patio easily accommodate live music, Sunday worship, or a few cigar events a year. The patio is the obvious draw for the space but there are several other factors that make Bad Ash Cigars LLC. a destination spot. They have 5 televisions around the lounge, they are getting ready to expand and add a "Members Only" lounge to the space, and the HVAC system. As I've said, this isn't the largest lounge you'll ever smoke in. That said, it is about as smoke free as you can get. Why? He has two large units that are continuously pumping out the smoke filled air, and replacing it with fresh air. There were probably 10 customers smoking in the lounge at one point, and the smoke just didn't stick around. It was immediately gone. I was more than impressed.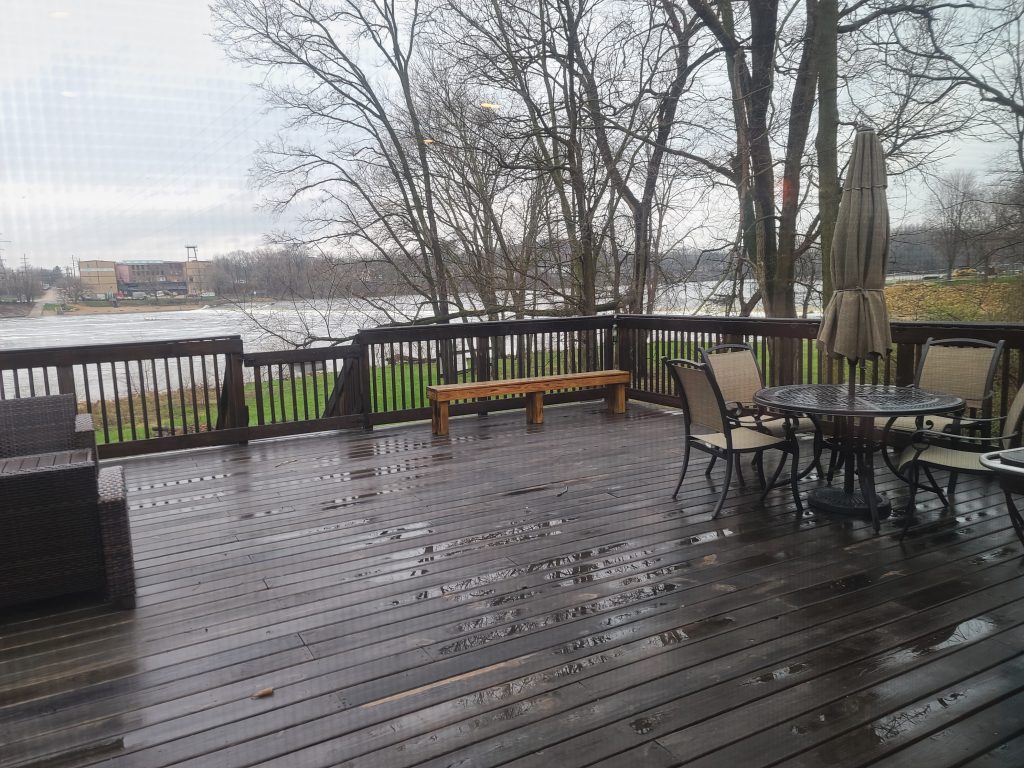 AMBIANCE
The ambiance of Bad Ash Cigars LLC. is that of a cabin-meets-man-cave. From the televisions to the décor, it screams "lodge near the river." The space is decked out in pine and has sports memorabilia and cigar themed art on the walls. It has a "villa on the riva" feel but definitely feels geared more towards men than women or couples. That's not to say that women don't come and enjoy a cigar; in fact, Barry says that he's seeing more women than ever come into the lounge. With live music and participating in local events like the "Back the Blue Ride," it is a spot that can be enjoyed by both sexes.
HUMIDOR EXPERIENCE
This is a hard one for me for a couple of reasons. First, I'm a boutique guy. Do I smoke boutique exclusively? No. But I smoke more boutique than anything else, and there just isn't a large selection of boutique cigars. So my experience, like everything else in the cigar world, is subjective. Another factor in my humidor experience is, Barry followed me into the humidor. Not because of anything else, other than we were having a conversation. He pointed out the highlights and knew each product. It's a fine humidor filled with something for everyone. 
LOUNGE EXPERIENCE
If Bad Ash was going to lose any points in their humidor, they're going to make them back in spades here. I don't care how big your lounge is, how many celebrities frequent your establishment, or what unicorns you have in tucked away in your humidor – you can not beat a small lounge with great people. Ever. The customer service is excellent, and not just from Barry. The regulars are as friendly as they come. Everyone shook my hand and introduced themselves, they chatted with me about anything and everything, and jokingly asked me to make sure that their "secret spot" didn't get too much attention. It is exactly what you want from a "hidden gem" of a cigar lounge.
RATING BREAKDOWN
3.00 / 3.00 … Customer Service/Staff Knowledge
2.50 / 3.00 … Selection/Humidor Size/Humidor Maintenance
3.20 / 3.50 … Ambiance
0.30 / 0.50 … Lounge Size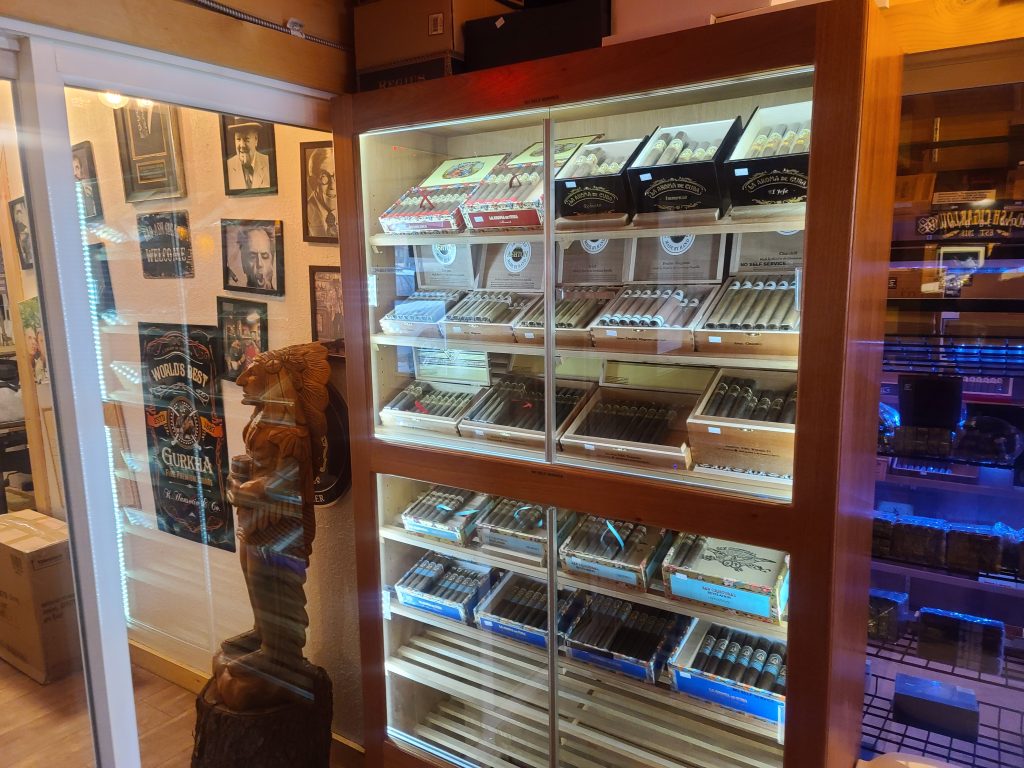 ROOKIE SCORE FOR A GREAT STORE!
Yeah, yeah…it's a 9 on the nose. I know, "rookie score." Here's the thing: Bad Ash Cigars LLC. is just one of those lounges that has it. The humidor may not have the latest boutique cigars, but it has a solid selection of great cigars. But you're not going for the cigars, you're going for the experience…and what an experience you'll have! This is the definition of a "destination spot" – a beautiful location with the ambiance to match, a small town feel with friendly locals, and an owner who is passionate about cigars and his business. If you're in Chicago or the Quad Cities, or if you're just passing through the area, Bad Ash Cigars LLC. is a must stop for any cigar enthusiast or aficionado.
SIMPLY STOGIES RATING:  9.0 / 10.0