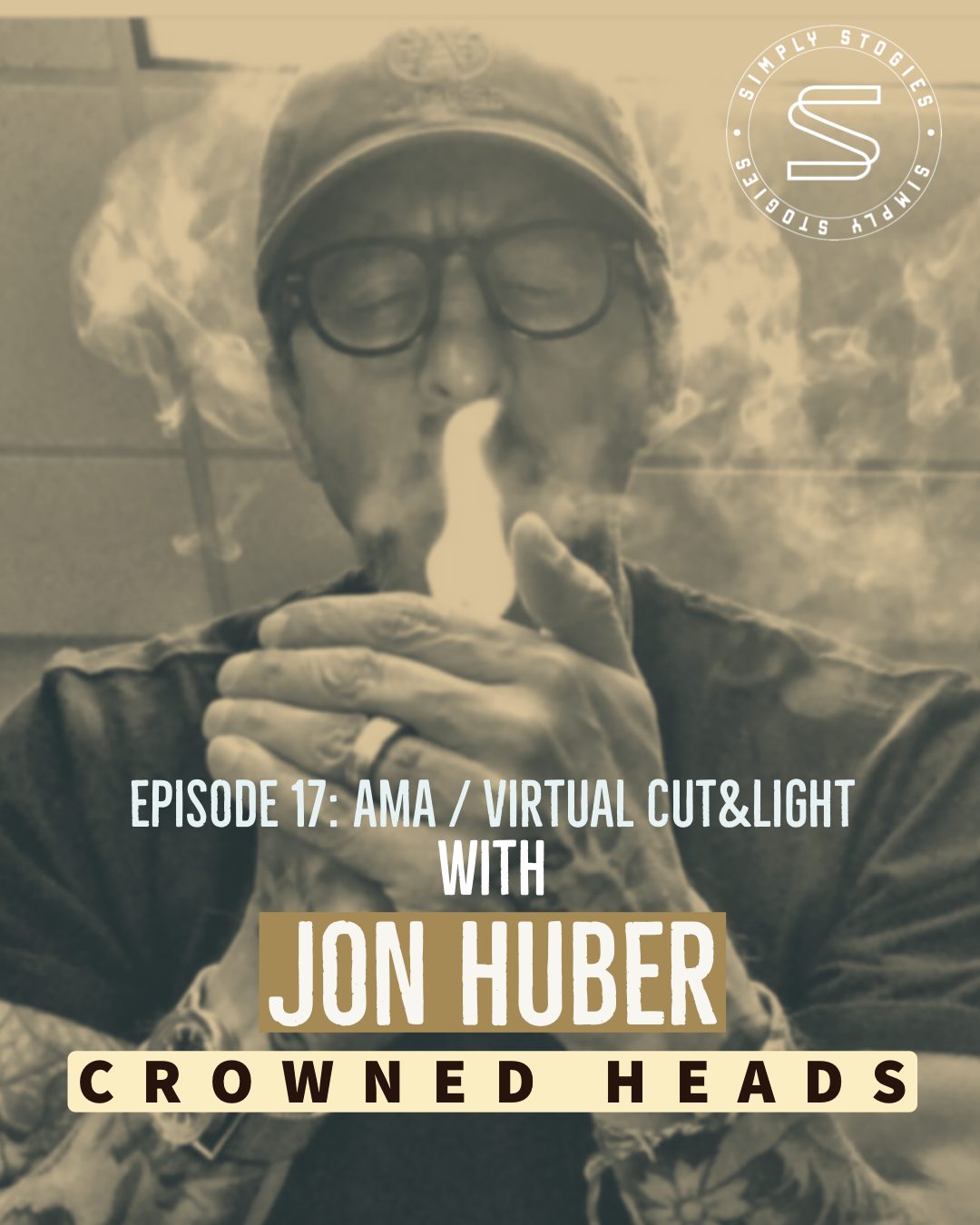 Episode 17: AMA/Virtual Cut&Light with Jon Huber of Crowned Heads Cigars
Jon Huber from Crowned Heads cigars joins James and some of the members from simplystogies.club for an AMA. Jon discusses his cigar journey, how he got started in the business, and where he sees the future of the business. Jon also talks about what inspires him and finding the reason for cigars to exist. We briefly discuss the FDA, it's impact on the industry, and what that looks like from an artists' point of view. He also tells us how his latest collaboration with Drew Estate, La Coalicion, came to be.
Immediately following the podcast interview, the members of simplystogies.club had the opportunity to interact with Jon in the AMA portion of the virtual cut&light. To become a member of simplystogies.club email me at info@simplystogies.com or DM me on Instagram @simplystogiespodcast or DM @simplystogies
Thank you again to Jon Huber for joining us. It was a fascinating and fun chat!