There is nothing worse than sitting down to smoke a cigar, cutting it, taking a cold draw, and finding the draw to be too tight. Sure you could try to stab your cigar into submission, but if that does not work you are left with tar build-up and low smoke production. You could cut the cigar deeper, but every aficionado knows the pain of ruining a cigar by cutting too deeply and having the wrapper begin to unravel. What can you do for a draw that is too open? Select Draw Cigar Cutter aims to give cigar enthusiasts more control over the draw with their uniquely designed cutter.
Select Draw knows that the draw can make or break any cigar experience. A poor draw affects how the cigar burns, the smoke production, tar-build up, and even how it tastes, thus altering the blender's intended experience. Not only do the Select Draw Cigar Cutters give each aficionado more draw control, but it looks good while doing it. Designed to give the cigar smoker maximum control while punching through the cap, their cutters have a sleek and classy look that looks almost like a chess piece.
The Obsidian
Select Draw Cigar Cutter
PRODUCT TYPE
ORIGINALLY RELEASED

STILL IN PRODUCTION
 
CLAIM/GIMMICK BREAKDOWN
Cigar Cutter
2018
Yes
o  "With Select Draw, you can get a slow, medium, or full draw that is smoother and more enjoyable than you ever imagined possible."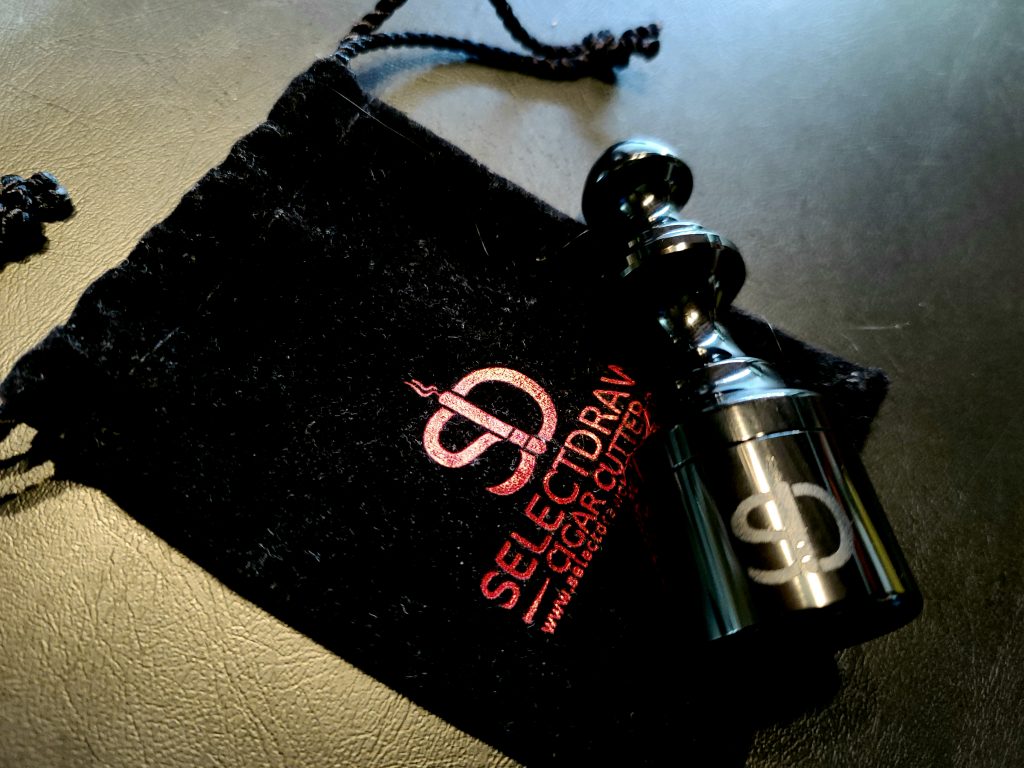 RESEARCH & BACKGROUND INFO
Originally released in 2018 the Obsidian is $39.97 while the original is $34.97
According to their website, the Obsidian is made with "the finest Aluminium and Steel," weighs 3oz., and is 3.5″ x 1.75″.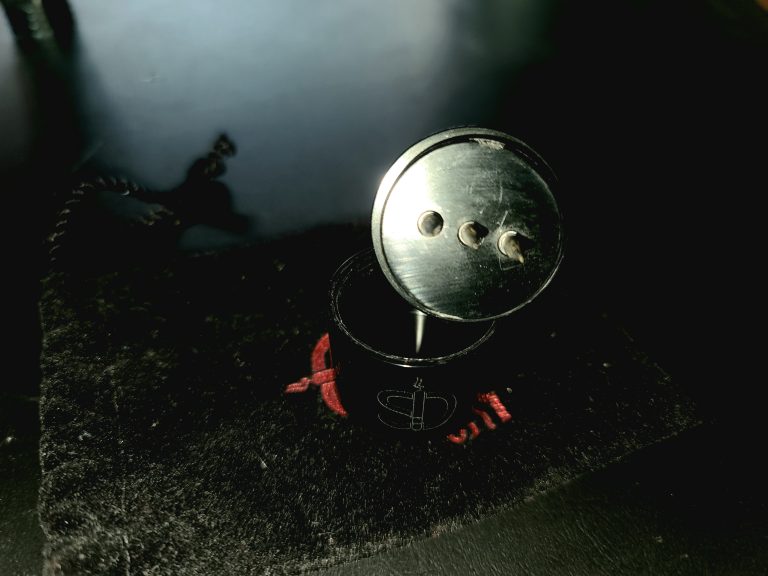 The design of the Obsidian is as much a conversation piece as it is practical. The cutter screws into a base that doubles as a stand, which is invaluable for those Instagram pics the kids love so much. The cutter has a bit of heft to it, to help punch through the cap of the cigar with relative ease. The Obsidian is more of a punch than a cutter. It is designed to give the cigar smoker more control over the draw of their cigar. Where a cutter is designed to cut the cap off a cigar, a punch typically "punches" a hole through the top of the cap, leaving the cap intact. The Obsidian, however, is designed with three prongs that allows the smoker to easily find the resistance that they prefer from the draw by punching tiny holes in the top and sides of the cap until the desired resistance is achieved. This gives the Obsidian an immediate advantage over traditional cutters and punches that limit you to one or two cuts. It really is an ingenious design.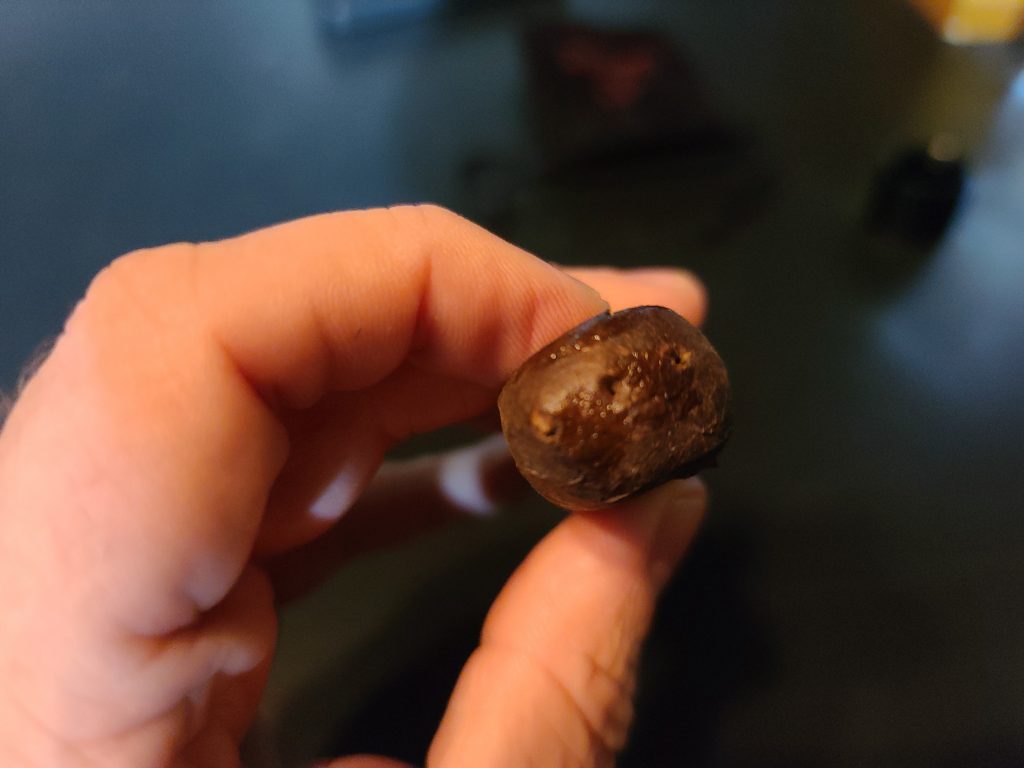 CONSTRUCTION
The Select Draw Cigar Cutter seems to be very well made. While their website claims it is made with high quality metals, Halfwheel reported that it is "made up of a base composed of 770 aircraft grade aluminum." Regardless, after many uses in the last month there are no noticeable dings or scratches. It is shipped with a branded velvet bag in order to keep it looking like new.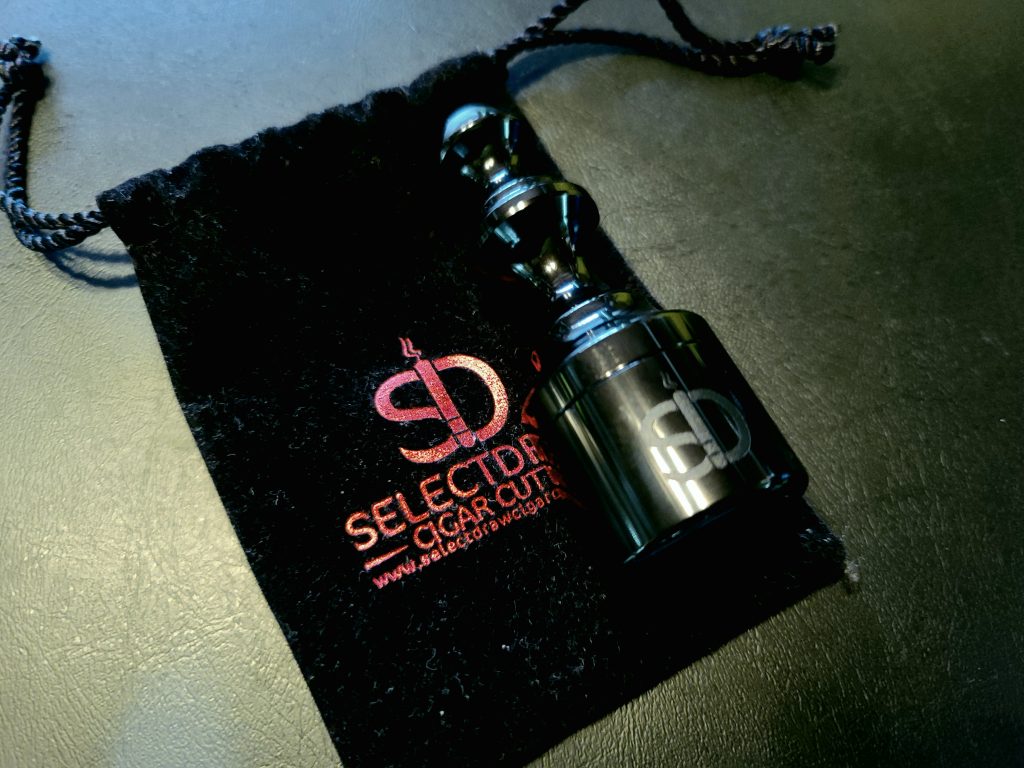 PERFORMANCE
I've used the Obsidian Select Draw Cigar Cutter for a month and used it on a variety of ring gauges and vitolas. Not only does the Select Draw Cigar Cutter affect the draw, but it also changes the mouthfeel of the cigar. While "mouthfeel" can be subjective, the way the smoke hits your palate is not. It can change how you perceive the flavor of the cigar. The difference between straight and v-cuts is more nuanced, but you will feel and taste the difference by using a Select Draw Cigar Cutter.
I can confidently say that this product works as intended, with a few caveats. First, I've found that it works best with larger ring gauges; but I find that to be true of most cigar punches. Make a few holes and test the draw. Too tight? Make a few more holes. Rinse and repeat until you find just the right resistance. The issue becomes that the more times you punch the cigar, the more opportunities you have to cause damage to the cap. That said, I only had cap damage happen the first few times I used it and much less often than when I use other cigar punches. There is a definite learning curve, but if you take your time the results are worth it.
That brings us to the second caveat, time. It takes noticeably longer to cut your cigar compared to traditional cutters and punches. Is that really a bad thing? I suppose that, like much in the cigar hobby, is subjective. A cigar is supposed to be savored, enjoyed, and celebrated. Part of that is the ritual of the cut and light. The entire experience is meant to slow you down and relax. The Obsidian does just that, while allowing you to personalize the experience to exactly what you want. The trade off will be worth it to some and not to others.
The final caveat has to do with tar build up. Honestly, this only happened once; and in my opinion, tar build up is more an issue with cigar construction than it is with the type of cut used. In fact, I only mention this caveat as I have seen it mentioned in other reviews of the Select Draw Cigar Cutter. I have had more tar issues with "V" cuts than I have with this punch. In fact, I would argue that if you are properly using the Select Draw Cigar Cutter tar will not be an issue; however, sometimes gently blowing through your cigar can help redistribute those oils. With three small prongs, punching the correct amount of holes for a superior cigar experience can take some practice.
PRODUCT PERFORMANCE
The Select Draw Cigar Cutter claims to give smokers more control over their draw, and those claims are well-founded. There are a myriad of ways a cigar enthusiast can punch their cigar to find the desired draw. At $39.97 ($34.97 for the original), The Obsidian is priced well below most high-end cigar cutters on the market, and is priced about right for cigar punches.
REAL WORLD EXPERIENCE
While I did have some cap damage, it only occured the first few times I used tThe Obsidian. Also, there was only one instance of tar build-up, and I feel that is well within norms. The learning is steeper with the Select Draw line of cutters, but the payoff is worth the effort in my opinion.
RATING BREAKDOWN
Product Design  ………………………………………………  0.4 / 0.5
Product Usefulness  ………………………………………..  0.7 / 0.8
Setup Process  ………………………………………………..  0.5 / 0.5
Product Experience  ………………………………………..  7.0 / 7.7
Personal Enjoyment  ……………………………………….  0.4 / 0.5
BUY IT. LEARN IT. USE IT.
The Select Draw Cigar Cutter may not be properly named, but it is properly designed. Yes, it can take a few cigars to get the hang of it, but Select Draw has tutorials to help the novice quickly become comfortable with using this tool. Beyond having a unique look, it is well-made and will stand-up to daily use. It is the only tool that gives the cigar smoker total control over the draw resistance in every cigar they smok.
SIMPLY STOGIES RATING:  9.0 / 10.0