In every hobby, once one gets past the basics and decides it's worth pursuing, you look beyond the everyday and towards the upper echelon, where the promise of quality and a unique experience creates a demand that far outstrips supply. Those even passingly familiar with bourbon have heard of Pappy Van Winkle. In the Scotch whisky world, Brora, Rosebank, and other closed distilleries have an intense following for liquor that is getting older and rarer every year. Cigar connoisseurs chase after vintage Cubans, Opus Xs, and Padron Millenniums. Pipe tobacco is no different. 
Due to either the discontinuing of lines or small batch production that can never saturate the market, certain blends are in perpetual demand. In the aftermarket, these can fetch high prices. But as a general rule, compared to rare cigars or whiskies where a single serving may cost $100 or more, even the most rare pipe blends, if they can be found, will not cost much more than $3 a bowl. So a rare, ambrosial pipe experience can be had for the same price as a pour of well whisky or a yardgar.
These are hard to find tobaccos are, well hard to find. Some of them are in production, but you need either a source in the UK, or to be lightning fast to grab before it evaporates. For the discontinued tobacco there are numerous options, which require some combination of time, patience, and money. You can join a pipe tobacco club or pipe tobacco forum. The most direct route is to look at pipe tobacco consignment shops like 4noggins and Boswell's Pipes.
The following is by far not an all-inclusive list, but a selection of tobaccos that have for years been sought and highly lauded. However for each of these I've included recommendations for widely available alternates that give you an idea of what these highly regarded tobaccos taste like while you continue your search. These are can be obtained at your favorite online pipe tobacco vendor like 4noggins.com, Cupojoes.com, SmokingPipes.com, and tobaccopipes.com.
#5 Arrango Balkan Sobraine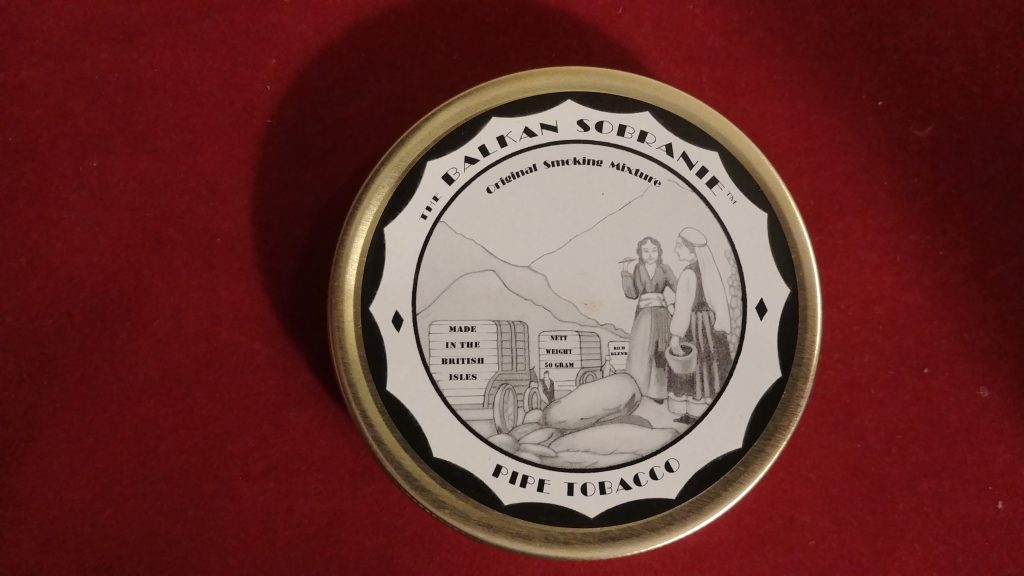 Why this blend is sought after: Balkan Sobraine is a pedigreed pipe tobacco blend. Once manufactured by Balkan Sobraine, now it is made by J.F. Germain and Son. Like all of Germain's products they produce this in small batches using the highest quality source leaf. With the well known and well loved Sobraine name, a tradition of quality at Germain, and small production runs, Balkan Sobraine routinely sells out.
Tasting notes:   Intensely salty, with buttery herbs, garlic, and onions, and a light smokiness.
What you should smoke instead:   Hearth and Home's WhiteKnight is a match to the 70s-era Balkan Sobraine. In addition to the salt, herbs, garlic, and onions, you get lemon and a creaminess that makes this more available blend rounder and better balanced than the more sought after than the official recreation from Arrango.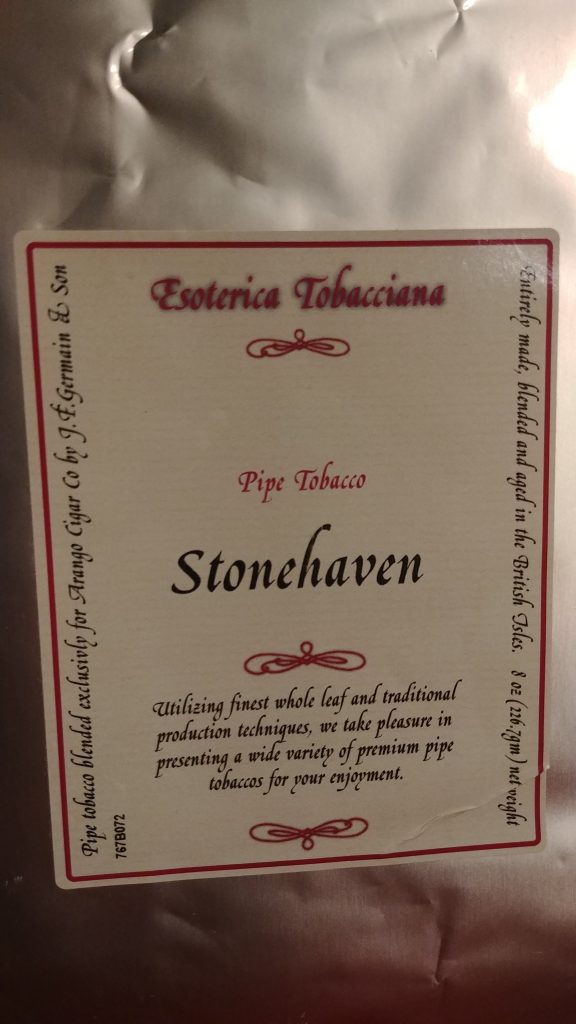 Why this blend is sought after:   Stonehaven is another blend from the Germain blending house, based on the tiny isle of Jersey. Stonehaven is a simple Virginia Burley flake that is well aged before being released in occasional small batches. Germain's careful selection and long aging of their tobaccos is one of the key draws to this brand, and why they appear three times on this list. Stonehaven has long been a favorite amongst collectors, as the already matured Virginias promise to increase in sweetness and complexity with time.
Tasting notes:   Plummy, earthy, and rich
What you should smoke instead:   Solani Aged Burley Flake, though a pure Burley, has some fruitiness, earth, and certainly richness that brings it very close to the Stonehaven profile. Many balk when I make this comparison but the drugstore pouch tobacco Carter Hall has a similar taste profile as well.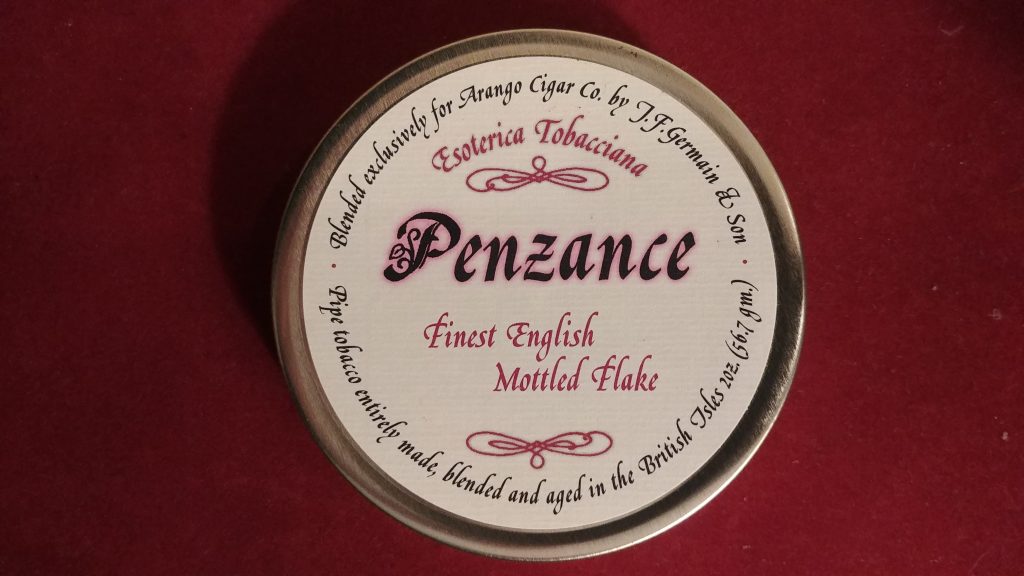 Why this blend is sought after:   The 3rd and final Germains product on this list is a Balkan-leaning complex English. Again the renown for putting together top notch blends and limited manufacturing runs means everyone who is a fan of English tobaccos competes to buy up what little Penzance Germain releases each year.
 Tasting notes:   Extremely smoky-creosote-peaty, with sweet oranges, salt, incense, wood char, and pepper
What you should smoke instead:   Penzance may be the most complex and well assembled of this style of deeply smoky and complex English, but it is certainly not alone. C&D's Star of the East Flake and GL Pease Quiet Nights are both incredibly similar, down to the broken flake presentation. Hearth and Home Ten to Midnight, Captain Earle's Ten Russians, and C&D's Star of the East Ribbon are all very smoky-orangey english blends, but none of them reach the same level of complexity as Penzance. 
#2 McClelland Frog Morton Cellar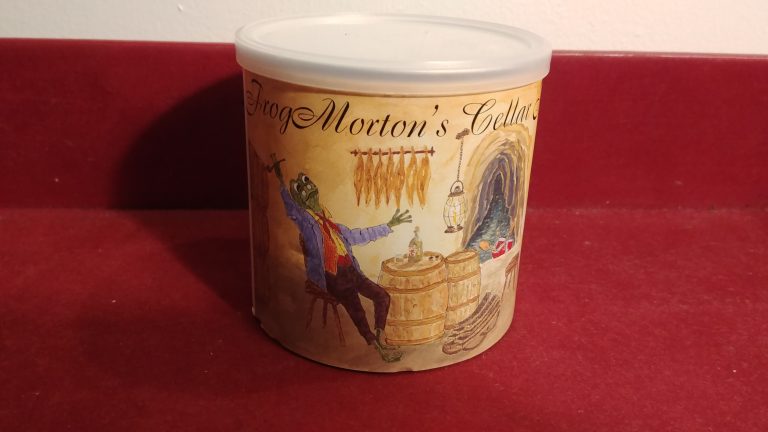 Why this blend is sought after:   Now discontinued after McClelland shut its doors in 2017, Frog Morton Cellar had been a mainstay for both new pipe smokers easing their way into English blends and established devotees of the lighter English style. Frog Morton Cellar is an aromatic-English, or crossover blend, with a mild smokiness, topped with whisky, and for presentation, each tin was packed with a cube cut from a whiskey barrel stave. While the light smokiness, gentle whisky sweetness, and excellent room note may have captivated many English smoking initiates, the secret to the popularity of FMC is in the high quality McClelland Virginias.
Tasting notes:   Wood smoke, cardamon, citrus and vinegar sourness, coffee and cocoa.
What you should smoke instead:   Of all the blends in this short list, this is the one that no readily available blend can easily replace. I can recommend Lane HGL and Peter Stokkebye English Luxury as fine examples of the aromatic-English genre, but they are nowhere near Frog Morton Cellar's complex, well-integrated flavor profile.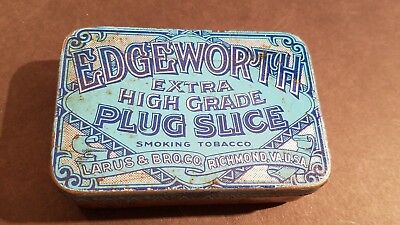 Why this blend is sought after:   
Edgeworth Sliced was first introduced in 1903. Notably, it was the very first pipe tobacco to be advertised all across the United States.  It quickly became pipe burley flake mainstay for over a century. Originally produced by Larus and Brother's which continued until 1968 when they sold their tobacco portfolio to Lane Limited.  Lane discontinued the in blend in 2004. Since then the supply of Edgeworth has dwindled but the praise for the blend has grown for the devotees of pure burley flakes.
Tasting notes:   I've not personally landed this one yet, but the consensus among reviewers is that this a straightforward burley with nutty, earthy, oatmeal, flavors with a gentle but natural sweetness.
What you should smoke instead:   Wessex Burley Slice is a pure burley with a very light licorice topping, released just a few months after Lane stopped manufacturing Edgeworth Slices. Solani Aged Burley Flake is another phenomenal medium burley flake that deserves the wide praise among burley smokers.