Since I wrote my first budget cigar review, I've smoked a lot of inexpensive sticks. I had planned on making a La Vieja Havana Maduro or a La Aurora Connecticut my next review, but I just didn't have enough to say about either of those cigars. They're fine. Mild flavor profiles and low priced, so try them if that's what you're looking for, but honestly there wasn't enough interesting there to write about.

Instead, my next budget cigar is one I've smoked at least a dozen of in the last few months. The Tatuaje Series P Sumatra Toro is a big seller at my local shop, where singles are $4.29 and boxes of 20 are $59.99. At that price, it's very hard to beat.

This is a mixed fill cigar (the filler is a mix of full leaves and scraps), which usually means an inconsistent experience. But for a mixed fill, this is quite consistent from one stick to the next. Consistent flavor, good burn with a straight burn line, good draw, and a consistent 75-80 minute smoking time that I usually finish with an inch left because it burns hot at the end.
VITOLA:   Toro
SIZE:   6 x 50
ORIGIN:   Nicaragua
FACTORY:   Tabacalera Cubana (My Father), Esteli
WRAPPER:   Ecuadorian Sumatra
BINDER:   Nicaraguan
FILLER:   Nicaraguan
STRENGTH:   Medium
SOURCE:   
Tobacco Haven
WHERE:   
Tobacco Haven Lounge
WHEN:   
January, 29, 2021
DRINKS:   
Cold Water
WEATHER:   
N/A
WHAT'S ON:   
Loud New Englanders and cop shows
RELEASE TYPE  regular production
ORIGINALLY RELEASE DATE  2011
TOTAL PRODUCTION
Typical Box Size:     20 Count Cabinet
Production Totals:  N/A
VITOLA BREAKDOWN
o  Toro (6″ x 50)
o  Short Robusto  (4-1/2″ x 50)
o  Robusto (5″ x 50)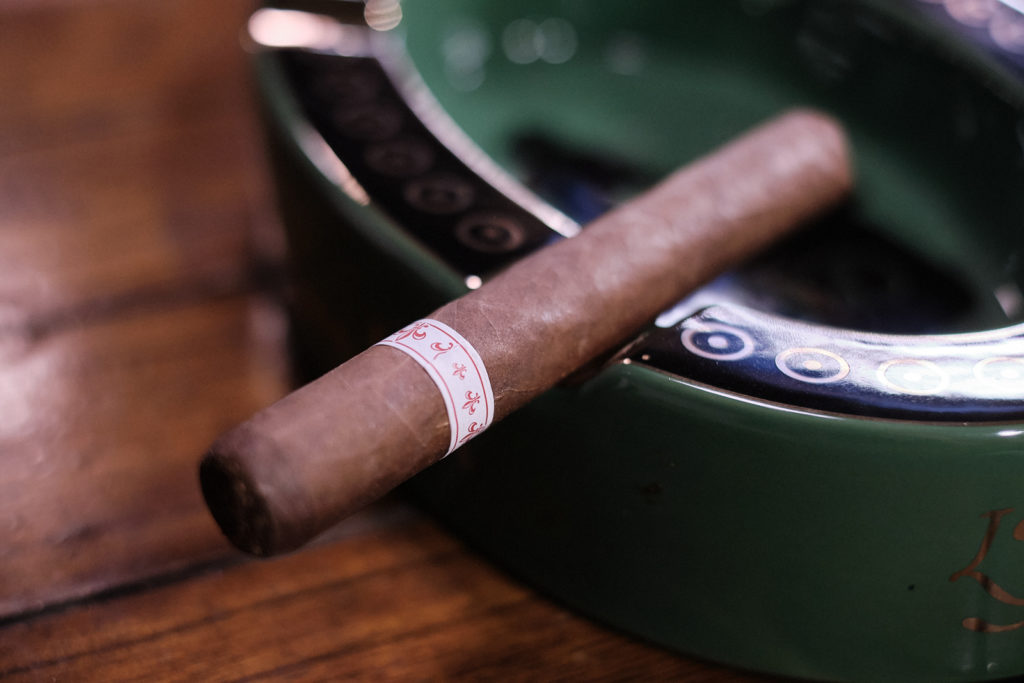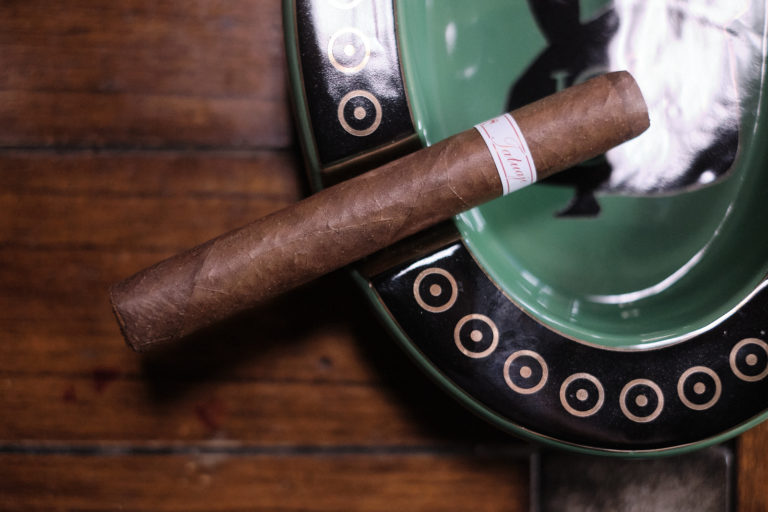 This is the typical Tatuaje band in white with red print.
CONSTRUCTION
Medium brown, slight tooth, moderate veining. Well packed.
AROMA
Pre-light aroma of cocoa powder, hay, barnyard, tobacco.
COLD DRAW
Good draw, and a flavor that reminds me of a nice burley pipe tobacco.
LIGHT & DRAW
Cut: Straight with Lotus serrated guillotine. I've also had a good experience with my Xikar wide punch cutter.
Fire: Toast and light with 3-flame torch.
FIRST THIRD
>> Spice, cream, cocoa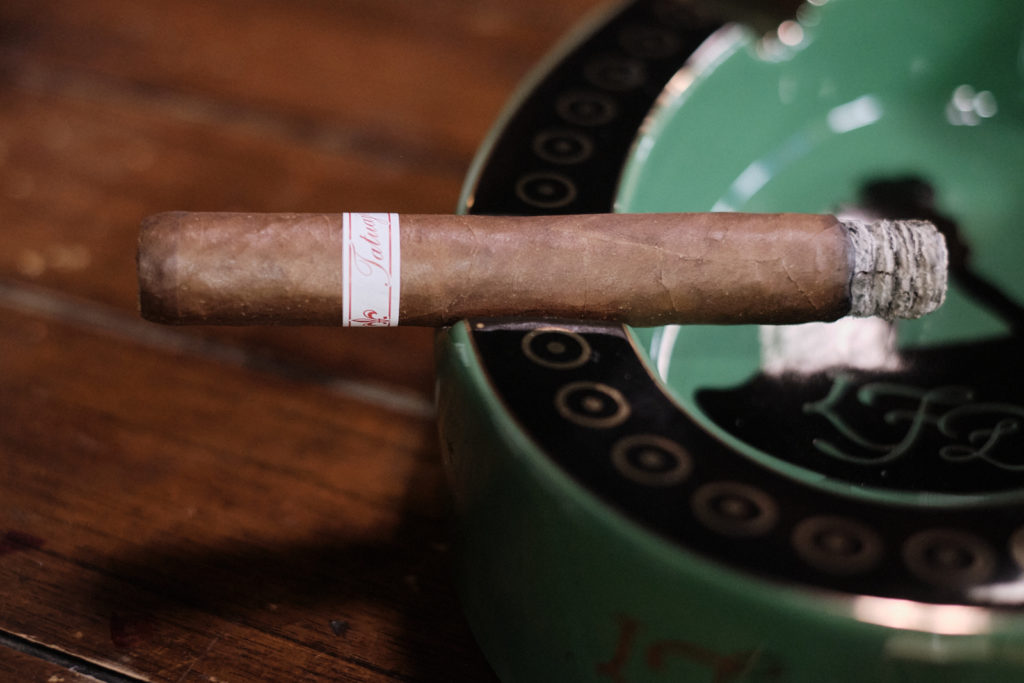 Initial spice, quickly settles down into a perfectly reasonable cigar smoking experience. Notes of cedar, cinnamon, and cocoa come and go, along with a creaminess that occasionally jumps to the fore. Briefly there's enough of it there to remind me of supermarket brand vanilla ice cream, but that doesn't last. Fighting for attention is a white pepper that tickles the nose. Most prominent, alongside that pepper, are baking spices. Cinnamon, allspice, Arrakis melange.
SECOND THIRD
>> Fruit, spice, leather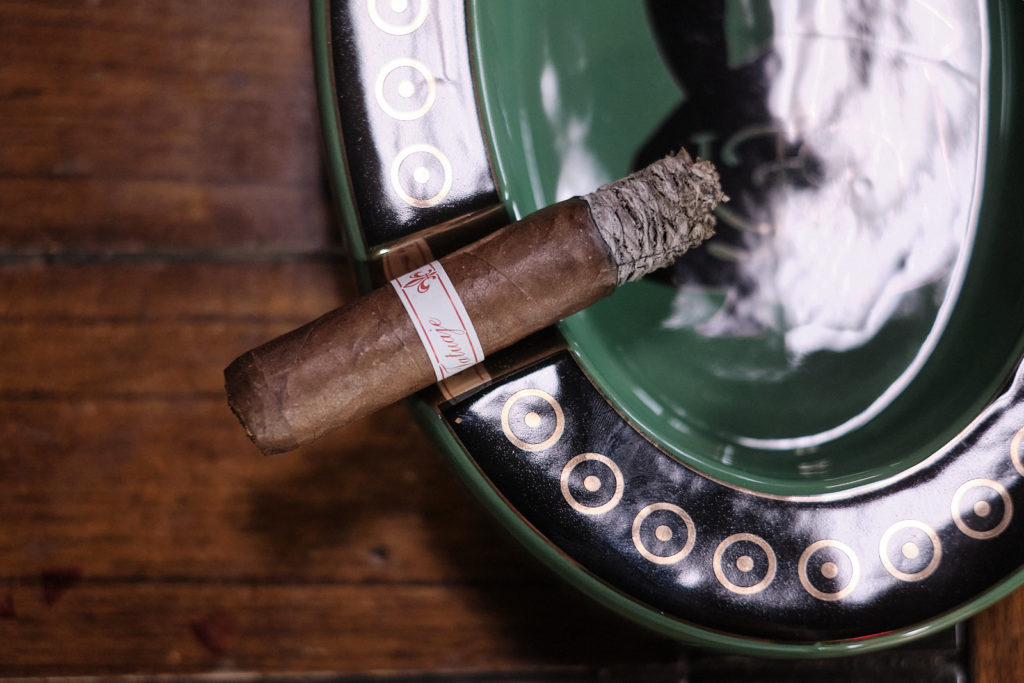 I'm getting a distinct but hard to place fruit. Raisin? Prune? Cherry, maybe? Anyway, it's pleasant. I've already ashed twice. With a mixed fill cigar, it's best to ash often. The ash is a light gray, and consistent enough that my black shirt is clean. That fruit is sticking around, a bit sweet and a bit tangy. There's still some spice, but not as strong as it was at first. Earthy and leathery notes are more prominent. The draw remains good. Grapefruit, plum, cardamom, lemon peel, pine, sweet tea and sour apple Jolly Ranchers. The pepper on the retrohale has calmed down to a mild white pepper.
FINAL THIRD
>> Cinnamon raisin, pipe tobacco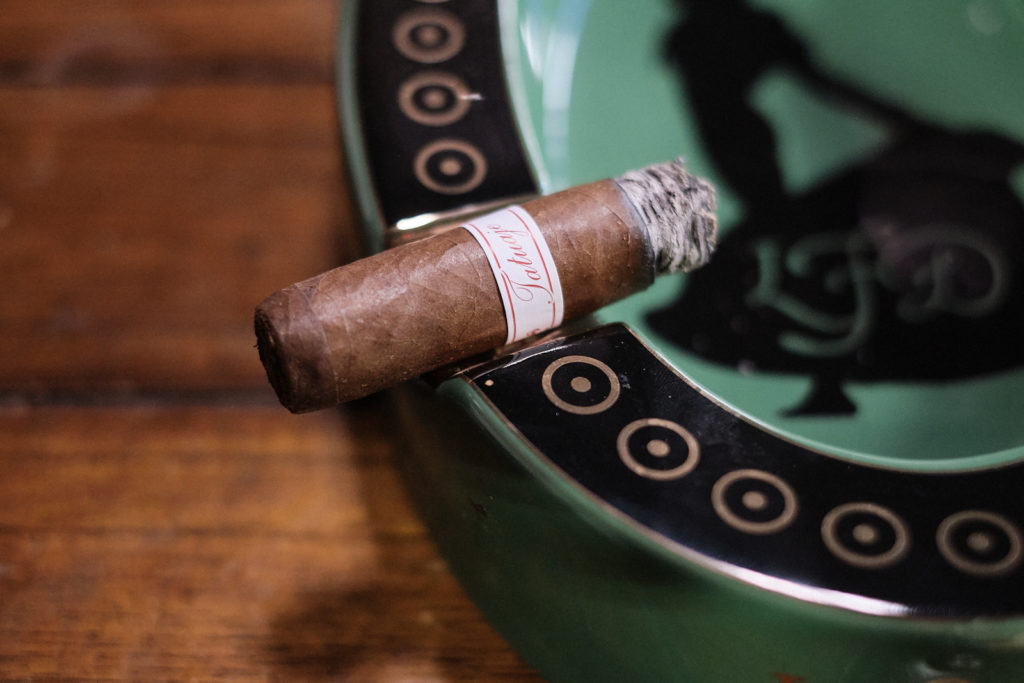 My black shirt is no longer clean, after a 1/2 inch ash fell onto it. That's the main downside of this cigar. You never know when the ash will fall. The flavor profile has been very consistent for a while, with that fruit, sweetness and a bit of spice. It's still smooth and creamy. This cigar is very much a Tatuaje, but it isn't quite like any other cigars I can recall. If anything, I would compare it to a Virginia-Perique pipe tobacco blend, or maybe buttered cinnamon-raisin toast. The complexity and flavor changes that were there in the beginning are gone. In that regard, the last half is somewhat disappointing compared to the first. But what remains is a well-rounded flavor that I like, so it's not going to keep me from enjoying this.

I let these go out with about an inch remaining because they tend to heat up and pick up a slightly astringent mouthfeel at the end.
FLAVOR PROGRESSION
This cigar is pretty consistent from start to finish without a lot of changes, though the impression of spices comes and goes.
BURN EXPERIENCE
The draw and burn are surprisingly good and consistent for a mixed fill cigar. I've smoked a lot of these, with no plugs, no major burn issues and just a few corrective and post-ash lights.
RATING BREAKDOWN
0.50 / 0.80 … Craft & Aesthetic
0.40 / 0.50 … Pre-Light Characteristics
0.50 / 0.50 … Lighting Process
5.40 / 7.70 … Smoking Experience
0.30 / 0.50 … Personal Enjoyment
1.20 / 1.20 … Budget Multiplier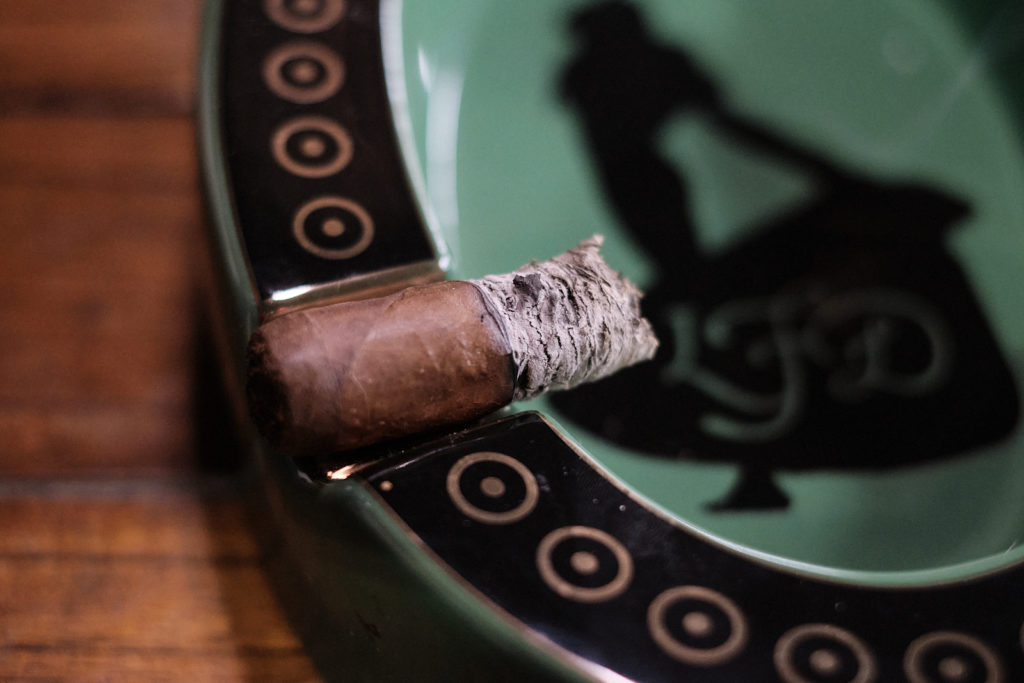 Mixed Fill but not a Mixed Experience
Let me be clear: This is not a top 10 cigar. It's not in Tatuaje's top 10. But it's a $3 stick, bought by the box, and it's the best full-sized cigar I've had at that price. If my attention is divided, if I'm in the yard or working from home, this is perfect. The flavor profile is good, a very simplified Tatuaje/My Father experience. Usually I'd stay away from mixed fill, but most of the problems that come with that – inconsistent burn, draw, flavor – are not present here.
SIMPLY STOGIES RATING: 8.52 / 10.0