Opened at the end of September 2020, the Drawing Room QC is located in downtown Davenport, Iowa in the same building as a distillery. The lounge is cozy and has an old time feel. Humidified cabinets line the walls ending with lockers. The furniture is leather and inviting. The employee is friendly enough. A skylight adds a touch of light to an otherwise darkened room. It feels like an old-time speakeasy. 
They are big on the cigar history of Davenport. Believe it or not, Davenport, Iowa used to produce a lot of cigars. The woman behind the counter hands me a book on the subject. I take a look at their stock, grab a few cigars, and sit down. Looking through the book, I am transported back in time. The dimly lit lounge and décor help add to the experience.
ADDRESS:   318 E. 2nd Street, Davenport, Iowa
PHONE #:   (563) 345-3045
HOURS:   Monday 4PM-8PM 
                  Tuesday-Thursday 10:00 AM-8:00 PM
                  Friday & Saturday 10AM-10PM
                  Sunday 10AM-6PM
BOOZE AVAILABLE:   N
DRINKS AVAILABLE:   N
FOOD AVAILABLE:   N
SMOKING LOUNGE:   Y 
WALK-IN HUMIDOR:   N
SPONSORED LOUNGE:   N
OUTDOOR SMOKING AREA:   N
MEMBERSHIPS AVAILABLE:   Y
Shares the building with Artisan Grain distillery.
They have two membership options that both include 24 hour lounge access.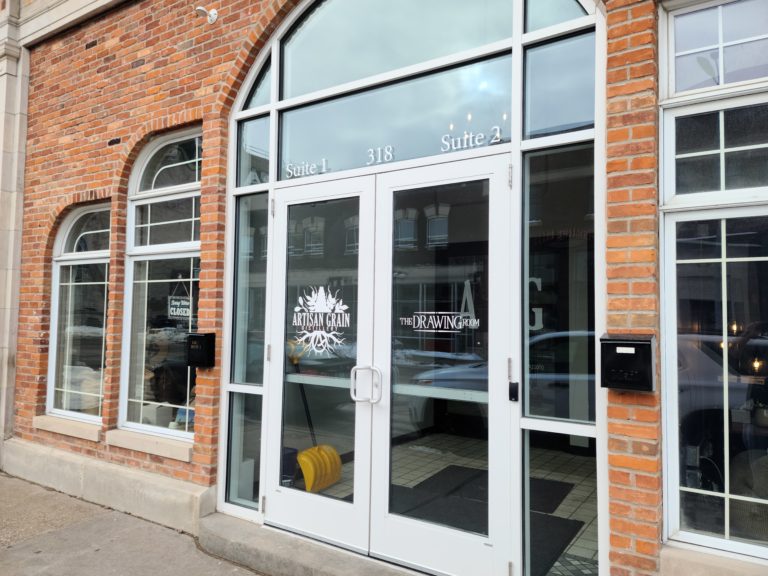 The location, 418 E. 2nd Street, Davenport, is downtown in a busy business district. During non-pandemic times, there are a lot of outdoor events held in the area. Close to the museum, restaurants, and weekday business, traffic could become an issue but parking is plentiful and it is easy enough to find. Sharing the space with a distillery adds to the ambiance and the overall experience of your visit.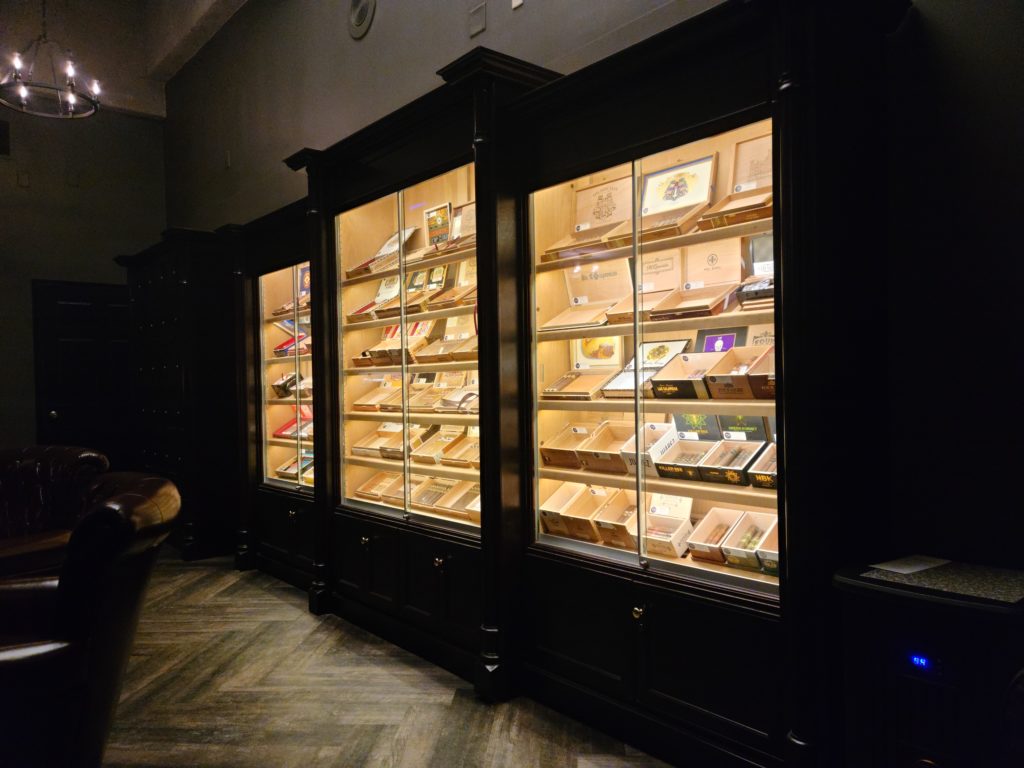 SELECTION/HUMIDOR SIZE
The Drawing Room QC does not have a walk-in humidor. Instead, it utilizes the available space with several large cigar cabinets. This limits their selection but not necessarily in a bad way. Boutique brands like Crowned Heads, Black Works Studio, and Dunbarton Tobacco and Trust are found in the cabinets. You will also find super-premium brands like Davidoff and Padron next to favorites like Arturo Fuente and Ashton. What you won't find are some of the mainstream brands that take up the valuable retail space in their cabinets. While this may not be what everyone is looking for, the Drawing Room QC seems to be geared towards a specific clientele.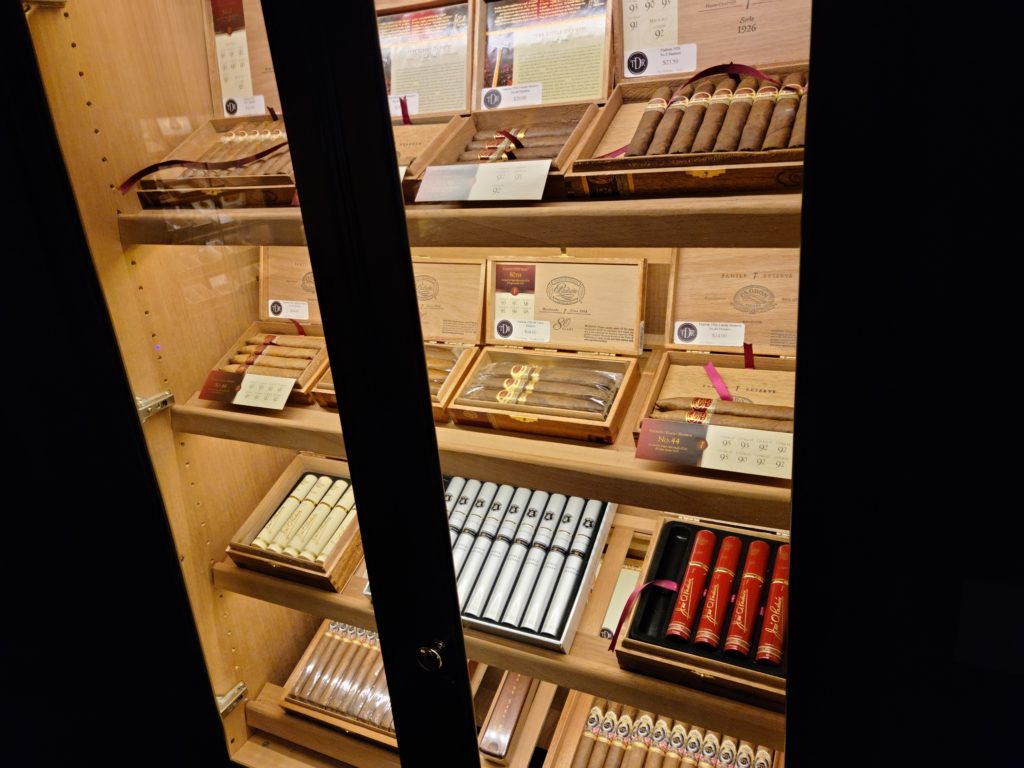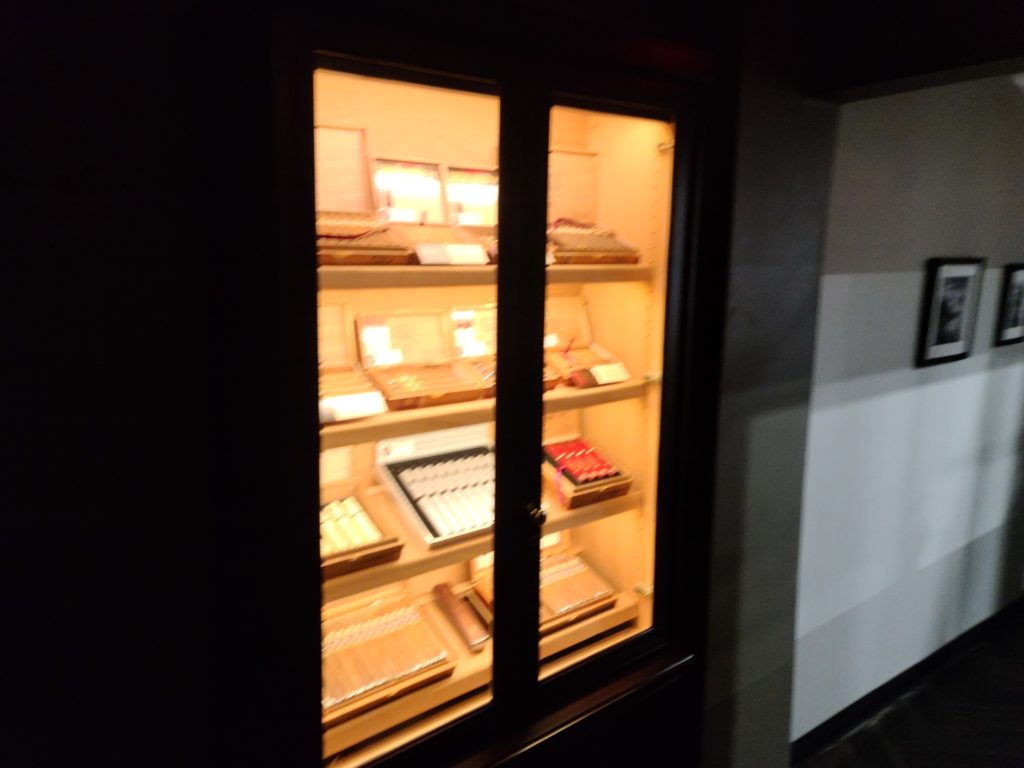 HUMIDOR MAINTENANCE
The Drawing Room QC's humidifiers are hidden within their cabinets. Personally, I prefer to not see a humidifier on the ground, but that's a personal preference. I smoked a cigar right from one of their cabinets and witnessed several do the same from other cabinets. None of us had any burn or lighting issues and my cigar smoked perfectly. The cigars showed no signs of mold or over-humidification.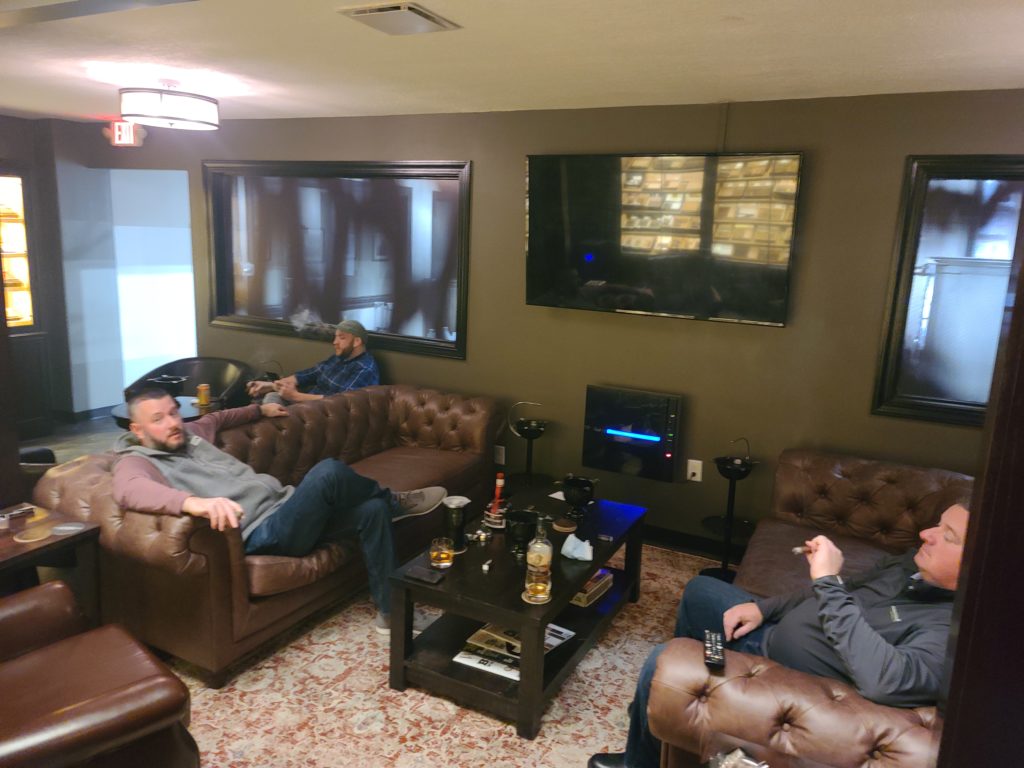 CUSTOMER SERVICE/STAFF KNOWLEDGE
As I have stated before, my background in retail management makes me pay special attention to the customer service found in the lounges that I visit. The customer service was spectacular. The woman behind the counter was very friendly. She made sure that I was greeted, she chatted with me about cigars for a bit, sent messages to the owners for me (to ensure they were OK with me reviewing their lounge and trying to set up an interview), and talked about the lounge and their future plans. 
The area that was lacking was knowledge. By her own admission, she had little knowledge of cigars and was just getting into the hobby herself. While it's great that she is starting her own cigar journey, she had no knowledge on how to direct any new cigar enthusiasts in choosing a cigar that would be right for their tastes. To be fair, the lounge is still very new and only the second one in the area. It also goes to the private club feel the lounge has. Their clientele are probably already familiar with cigars and their tastes.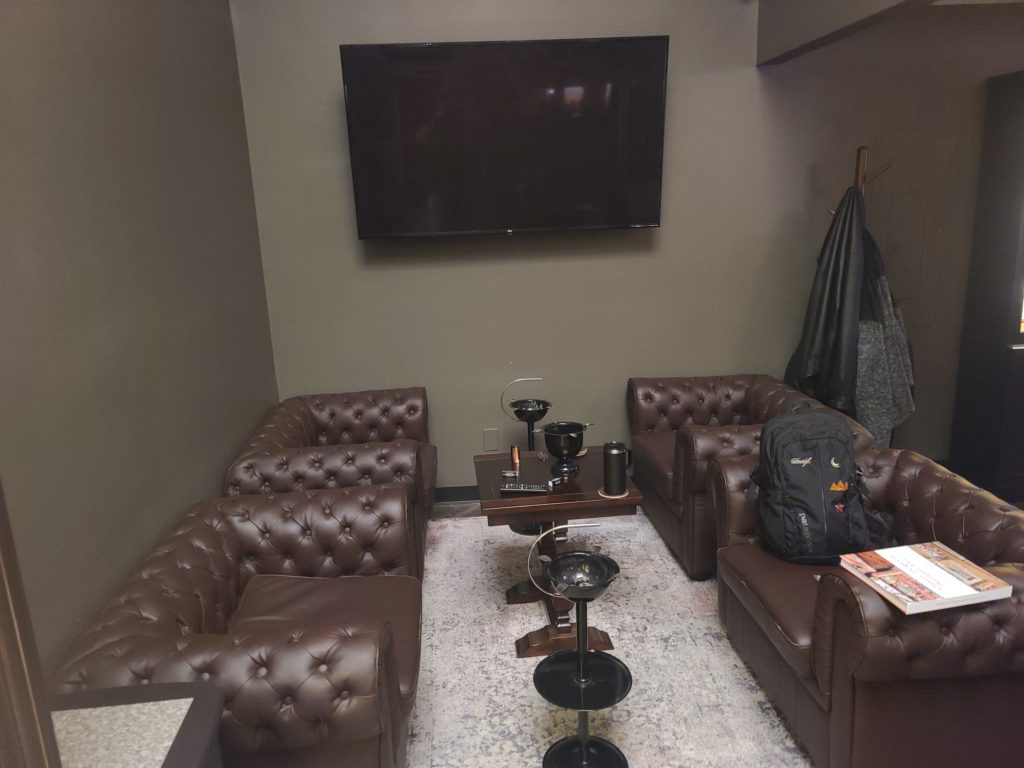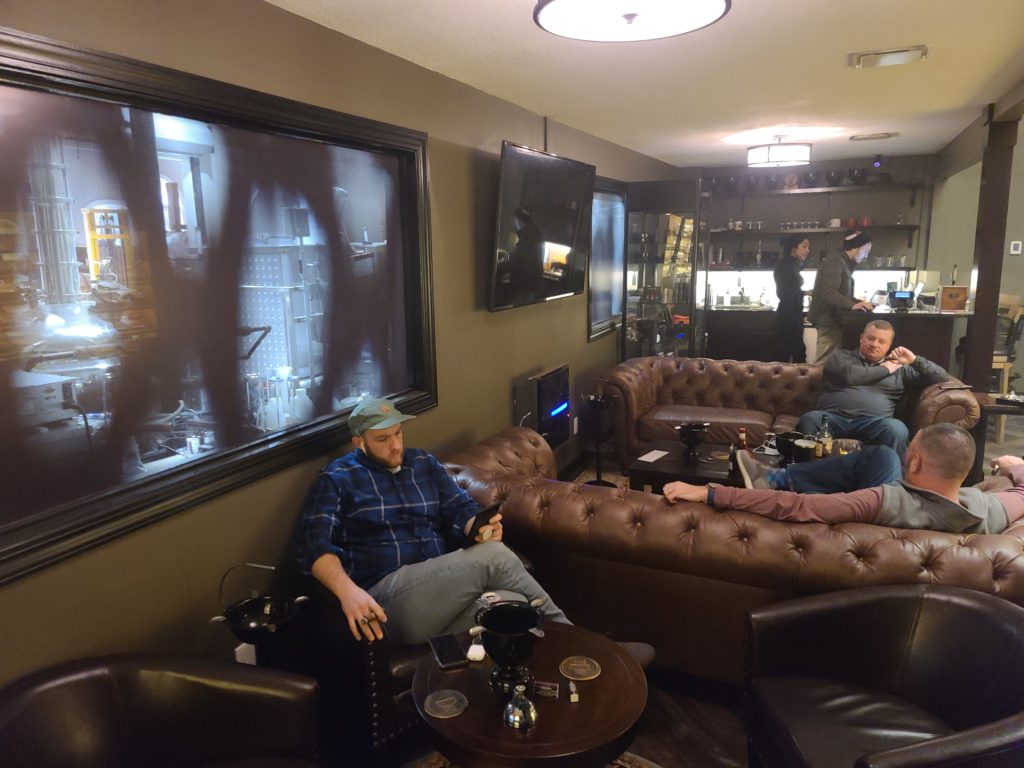 LOUNGE SIZE
To say that the lounge is cozy is an understatement. It is small but with enough room to accommodate groups with enough space to properly distance during a pandemic. Even during normal times, a large party would quickly overtake the space, but during a pandemic it is not the space to have a sizeable party of cigar smokers. The more concerning part was how the smoke hung in the air with three smokers in the lounge. While it wasn't overly terrible, it was enough for me to take note.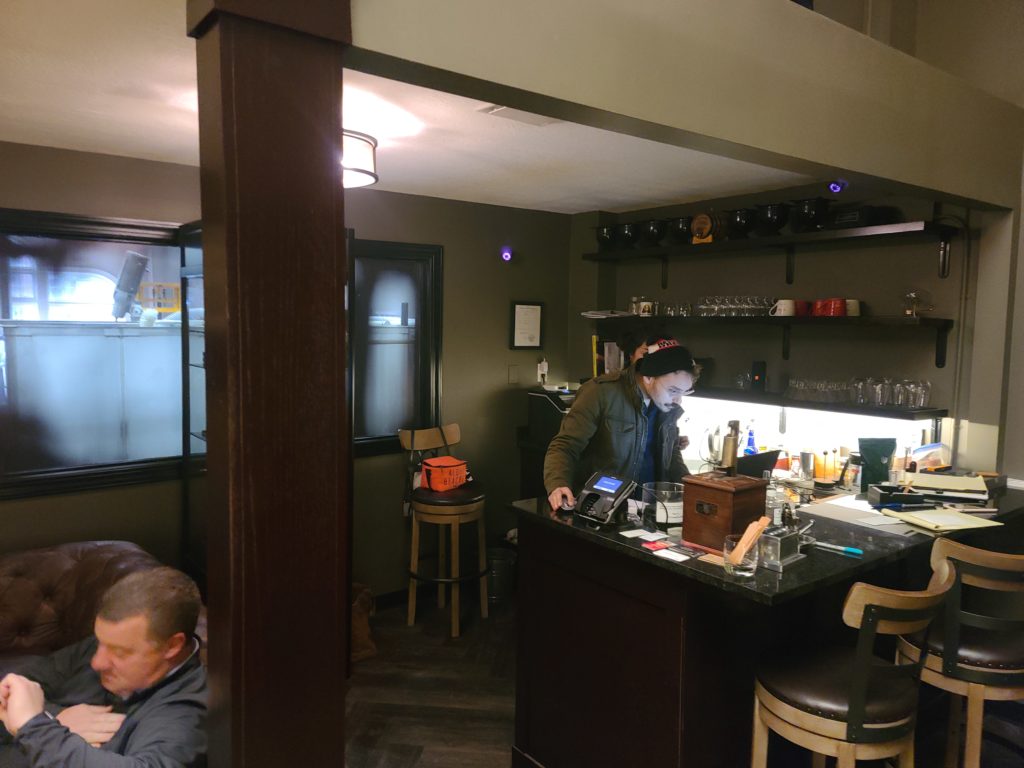 AMBIANCE
The ambiance is where this lounge shines. And shine bright it does! It has a throwback feel to the days where speakeasys were the rule and not the exception. Small, intimate, dimly lit, and luxuriously furnished. The Drawing Room QC has the look and feel of a private and exclusive club where friends can gather, enjoy a cigar and a few drinks, in an intimate setting. The furniture is comfortable and inviting and the skylight is a nice touch that adds a hint of class and exclusivity that other lounges don't have. 
HUMIDOR EXPERIENCE
The humidor experience is not the draw for the Drawing Room QC. However, with the limited space available, the quality of their inventory more than makes up for their selection size. The well-maintained cabinet humidors are stocked full of quality cigars that are not always found at the same shop. The other issue is the lack of knowledge on the part of the staff. While very friendly and willing to help you however they can, not everyone on staff is knowledgeable about the inventory.
LOUNGE EXPERIENCE
The Drawing Room QC lounge is admittedly on the small side, but that adds to its charm. It acts as more of a private lounge that is open to the public, and it works. Everything about the lounge insinuates exclusive and private. From its sharing a building with a distillery to its selection of cigars, their customers will feel like they are part of a small and exclusive club. 
RATING BREAKDOWN
2.25 / 3.00 … Customer Service/Staff Knowledge
2.50 / 3.00 … Selection/Humidor Size/Humidor Maintenance
3.40 / 3.50 … Ambiance
0.25 / 0.50 … Lounge Size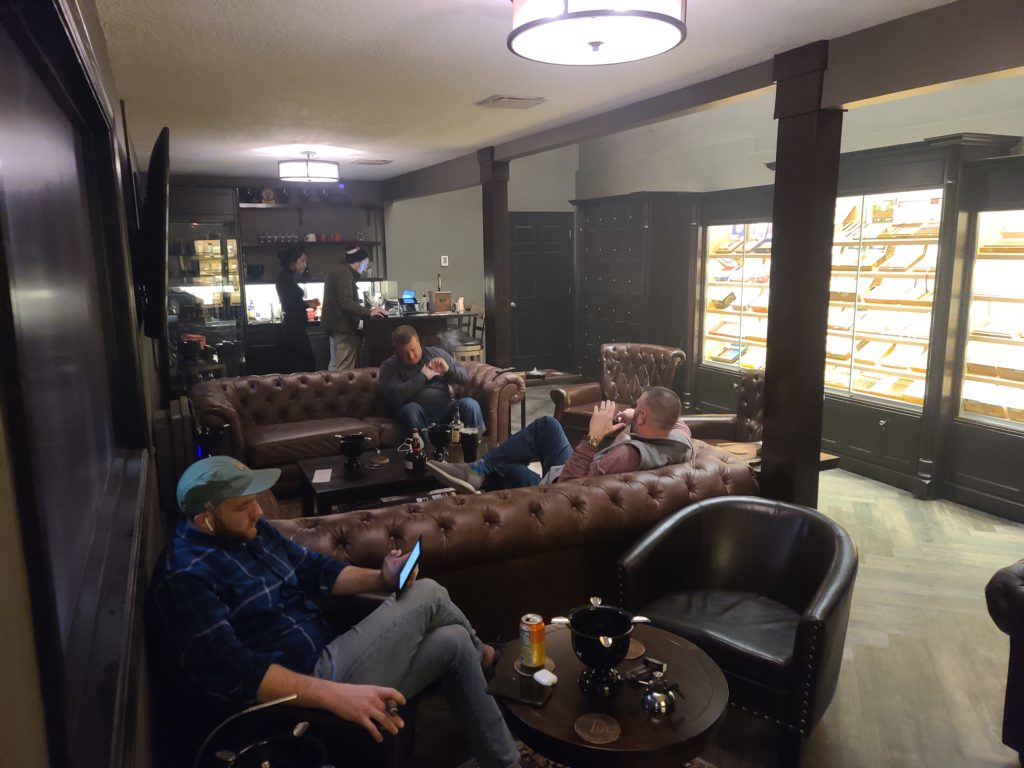 A SPEAKEASY FEEL WITH A SMALL SELECTION.
As great as the use of space is, this just isn't a cigar lounge for everyone. Large groups, new cigar smokers, and those looking for a specific cigar will be left out. But that is sort of the point, isn't it. The Drawing Room QC has gone created the feel of a private club without the high price that usually accompanies exclusivity, and while still being open to the general public. Don't let this score fool you. If you are an avid cigar enthusiast, this is the place for you. Small, quiet, well-maintained quality cigars, and two membership tiers that allow 24 hour access to the lounge the Drawing Room QC is the speakeasy you've always wanted to go to.
SIMPLY STOGIES RATING:  8.4 / 10.0