In his fourth review for Simply Stogies, Michael reviews McClelland's Frog Morton. Sadly, like all of McClelland's blends, this has been discontinued. However, the original Frog Morton, also known as 'Frog on a log' due to the tin art is among the most accessible of the McClelland tins in the pipe tobacco consignment market, likely from being widely produced but not particularly well loved.
Michael gives a short overview of the tobacco, offers commentary upon the tin design and the quality of the leaf, describes the results of experimentation with drying times and packing approaches, gives a tin note description, and offers his wife's opinion on the room note, then provides detailed tasting notes at three drying times using his two Savinelli pipes. Finally a rating breakdown and ultimate score for Frog Morton is offered, with some discussion of how it compares to other blends in the Frog Morton line, and more widely available English blends.
BULK or TIN:   Tin
SIZE:   50 g and 100 g
ORIGIN:   U.S.A, Cyprus
BLENDING HOUSE/PRODUCER:  McClelland
BLENDING COMPONENTS:   Virginia and Cyprian Latakia

STRENGTH:   3/7
SOURCE:   smokingpipes.com
WHERE:   
Central Pennsylvanian Backyard
WHEN:   
September-October 2020
DRINKS:   
none
WEATHER:   
Cooling autumn weather
WHAT'S ON:   
The rattle of leaves parachuting to earth
RELEASE TYPE  Discontinued
ORIGINAL RELEASE DATE  2001
SPECIAL RELEASE  N
AVAILABILITY BREAKDOWN
o  50g and 100g Tins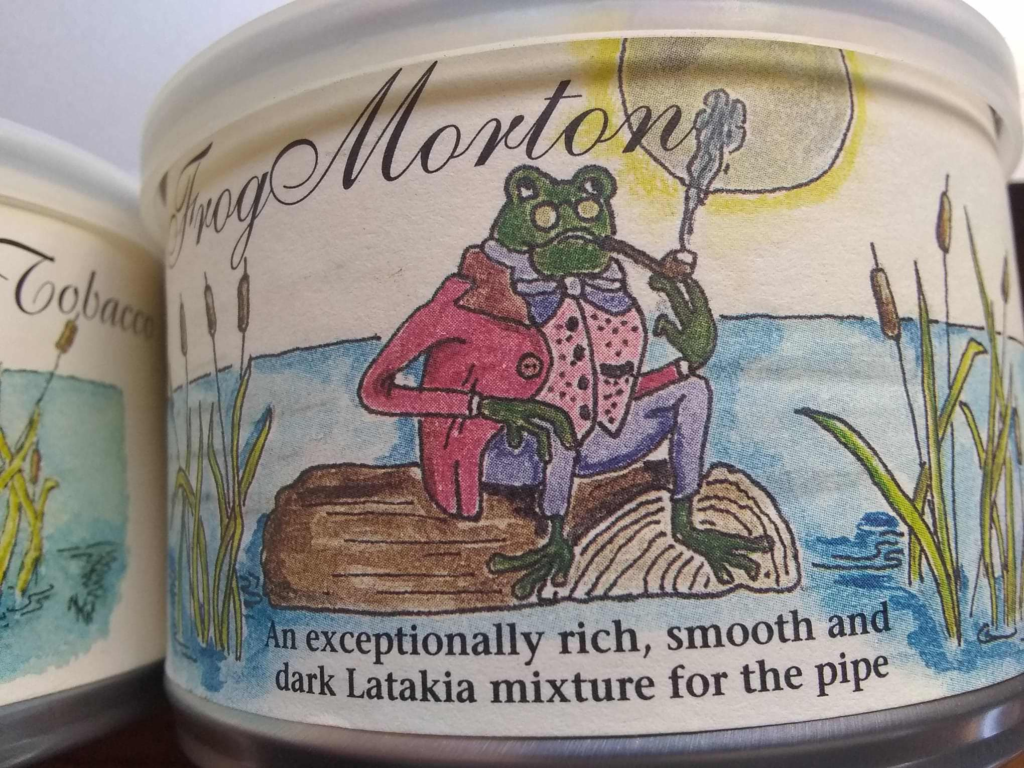 RESEARCH & BACKGROUND INFO
Frog Morton comes from the works of Tolkien. It is a small village in the Shire.
The Frog Morton line was designed as a gentle introduction to English and Balkan Blends
Like many of the McClelland tins, the art work on the tin was painted by Mary McNiel, co-owner of McClelland
The Tin Art for Frog Morton, painted by Mary McNiel, half of the duo that ran McClelland, is delightfully whimsical. While the name is from the world of Lord of the Rings, the art is more Mr. Toad, or if you prefer something more Tolkien-esque Sir Gawain and the Green Knight. You can also see immediately why this is often called 'Frog on a Log' to distinguish it from the rest of the Frog Morton Line.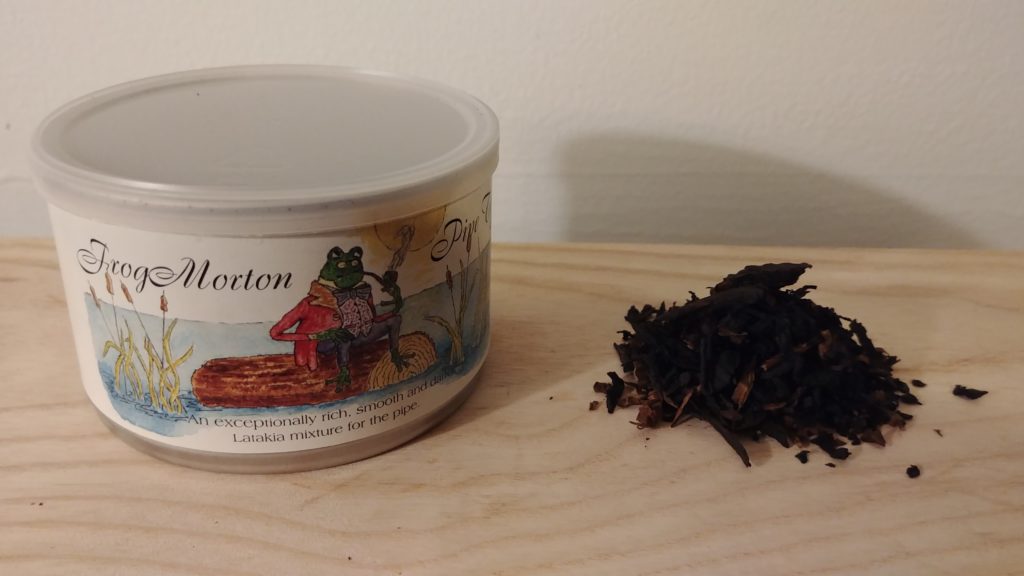 LOOK & FEEL OF THE LEAF
Frog Morton is a pretty, mostly dark, really black leaf, with bits of light leaf mix in. There are a surprising number of stems in there. When you first pop this, the stuff is wet. My first few forays drying this, even for several hours, did not fully get rid of the tactile moistness. After realizing I preferred the stuff dry I ended up leaving the lid off all day. After that I have been happy loading directly from the tin.
TIN AROMA
It's smoky. Campfire, with some sweetness to it. Caramel really. Earthy, vegetal, mushrooms. 
PACK & LIGHT 
Packing Style:  2 pinch, Frank
Fire:  bic
Even well packed and well dried, Frog Morton doesn't like to catch light, so it's going to take quite a few lights and tamps to get it going.
SMOKE & ROOM NOTE
The smoke from Frog Morton is noticeably creamy and soft.
As the temperatures drop, so does the willingness of the wife to offer her help to describe the smell of the smoke. So sadly you just get my vague side stream notes: Smoky, more like peat smoke, less like campfire, with a caramel sweetness to it.
FIRST BOWL
>> Savinelli 121, 3 hour dry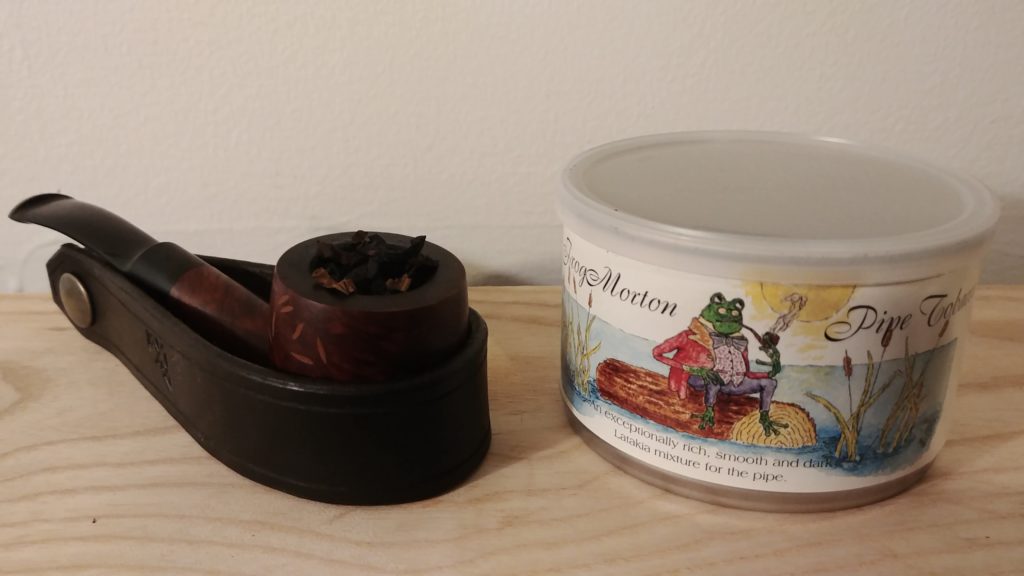 Sulphur and smoke. Mildly sweet in a white sugar kind of way. Lightly sour. Bready and a bit malty. Earthy. Purple flavors, grape and lavender. Almost herbal, but sadly a touch soapy. Kind of bland and floral. Teasingly sweet and a tad bitter. Ugh, floral city. Light white vinegar. The spice builds. Grows sweeter and sharper in the last third, but the heavy earthy-leather-floral latakia dampens the whole thing.
SECOND BOWL
>> Savinelli 121, 6 hour dry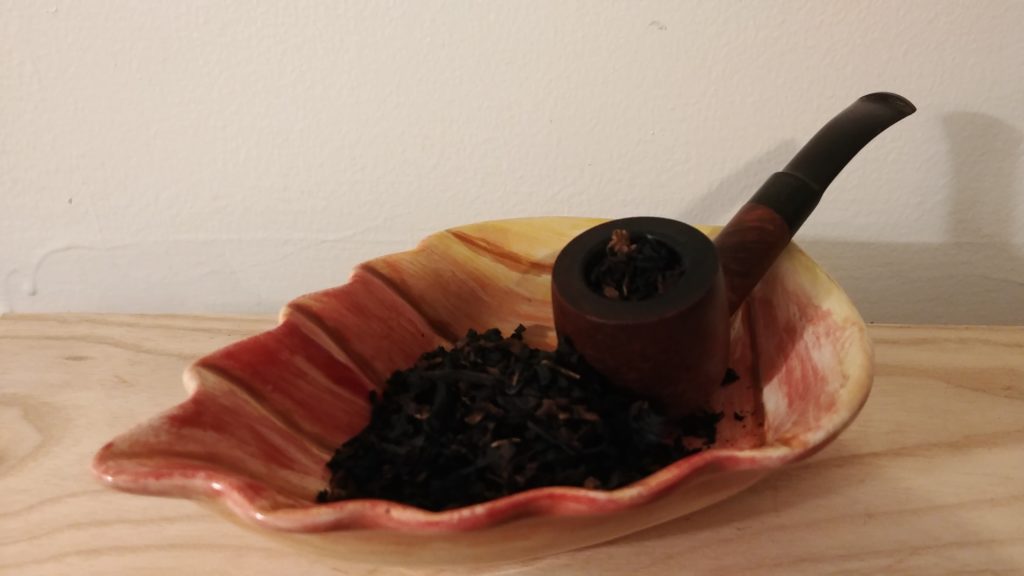 Sweet, smoky lavender. Very, very floral sugar and sweet. Musty. Leather. Artificial grape. Vinous sour. Light pepper, oak, and horseradish. It's pretty consistent till the last third of the bowl, when it becomes lemony-salty, but the grape holds on. It's sweeter with less smoke. Richer too, and now oily. Leather and lavender again, but far less abrasive or boring. Musty, with bursts of pepper and horseradish.
This was improved, but still not particularly great.
THIRD BOWL
>> Savinelli 320 ks, All day dry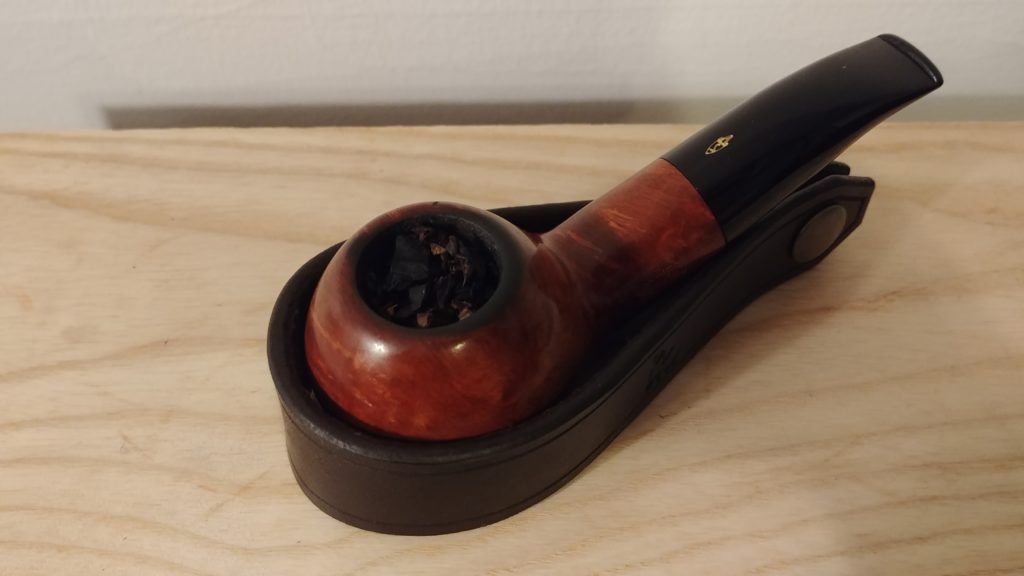 Caramel, white vinegar, musty. Light lavender and smokiness. Quite sweet with just a bit of salt. Floral brown sugar. Light incense and a whiff of gasoline. Strawberry. It's grown saltier. The smoke is very soft in the mouth. The white vinegar ramps up. Lime zest. Some pepper comes on. Horseradish sauce. Lemon oil. Cedar. Red wine and red wine vinegar. Soft cocoa. It grows even sharper in the final third. More incense, more gasoline, more salt. Garlic and onion. White vinegar, lime zest, lemon oil, lavender, and a extremely faint wood smoke. 
FLAVOR PROGRESSION
Straight from the tin this stuff is bland. It's also very, very moist, with requires extremely long drying times to make it stop feeling wet to the touch. As it dries out it squelches the dominance of the Latakia, letting those legendary McClelland Virginias sing.
No matter how much it is dried, over the course of the bowl it has a similar progression. It starts out smoky and floral, but brightens, sweetness, and grows in complexity, particularly in the final third.
RATING BREAKDOWN
0.50 / 0.50 … Craft & Aesthetic
0.50 / 0.45 … Tin Aroma
0.50 / 0.40 … Lighting Process
8.00 / 6.00 … Smoking Experience
0.50 / 0.25 … Personal Enjoyment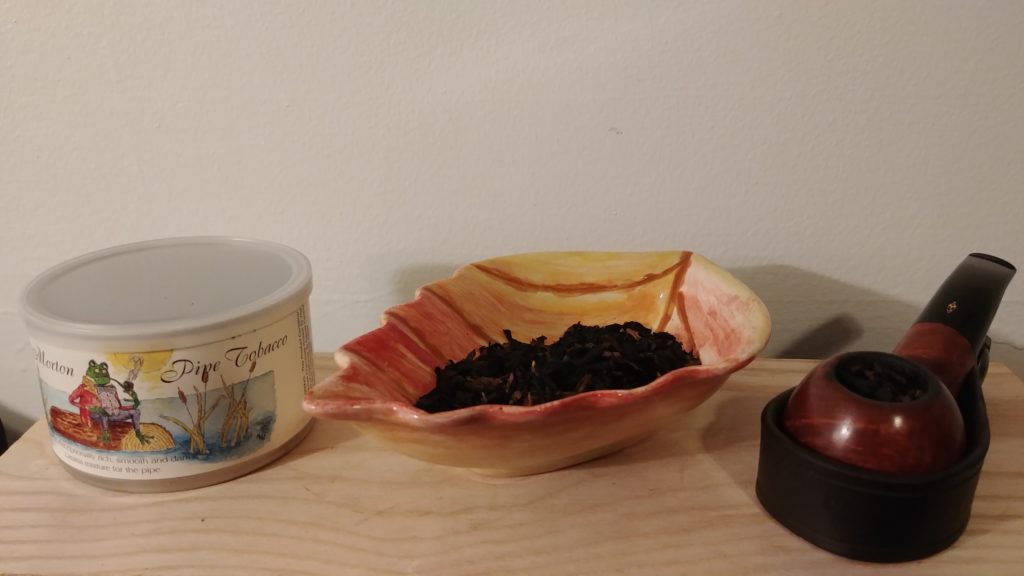 Not a Bad Gig.
Though few peoples' first choice from the McClelland catalogue, Frog Morton is still fairly attainable. Is it worth the after market price? If you are a fan of slightly floral, stripped down English blends, and you really want a taste of a recently bygone era, it might be worth checking out. If you prefer something sweeter, Frog Morton Cellar is quite a bit more popular, but the added sweetness diminishes my enjoyment of that somewhat over the original. Frog Morton Bayou, while delicious, is really a VaPer, with just a bit of Latakia. But both of those may be harder to find and come much dearer.
If you are looking for something still in production in the same vein, F&K Lancer's Slices is an English Flake of a similar makeup, just high quality Virginia with a deep smoky Latakia.
SIMPLY STOGIES RATING: 7.6/ 10.0
I love reading other reviewers' thoughts on the blends I'm smoke – it helps to show that no one review is perfect and there's always different opinions and tastes out there.  Here's how my review stacks up with reviews around the web.
Tobacco Reviews
Luxury Tobacco Review
Leaf Enthusiast
Tobacco Reviews
Rating: 3.2/4.0 out of 368 reviews 
[ link ]
Luxury Tobacco Review
Leaf Enthusiast