For me, S.T. Dupont has been a captivating manufacturer of fine cigar accessories since I began my journey into the cigar rabbit hole. I owned and used everything from BIC, Djeep, Xikar and many others, but there has always been a certain itch that none of the other brands have been able to scratch. Whether it be from subliminal advertisement or my skewed view of what cigar luxury actual is, I've always relished owning a Dupont lighter.
My journey with Dupont first started roughly five years ago when I purchased two vintage 1970's Ligne 2s. One was my attempt at refurbishing, and the other was refurbished and ready to go from a member of a cigar forum I am a part of. The refurbished Ligne 2 became my staple lighter for indoor occasions and perfect weather. But like with most soft flames, perfect conditions are required to light a cigar. I tried a few original Le Grands but never really connected; they were just missing something. And when Dupont released the news of a Le Grand Cling, adding the famous ping to the line, I was sold. 
Which leads us to today's initial review of the S.T. Dupont "Cling." This only encompasses a few weeks of ownership, and by no means does it represent my complete view of this product — rather a first impression. I plan to do a long-term review later on with some added usage. 
PRODUCT: S.T. Dupont Le Grand, Cling
MANUFACTURER:  S.T. Dupont
PRODUCT TYPE: Dual Flame Lighter (Soft/Torch)
ORIGINALLY RELEASED: August of 2022 
STILL IN PRODUCTION: yes but not currently available
CLAIM BREAKDOWN:
o  Both soft and torch flame
o  Has the added Dupont "Ping"
o  claims reviewed
o  Flame function
o  The Dupont "Ping"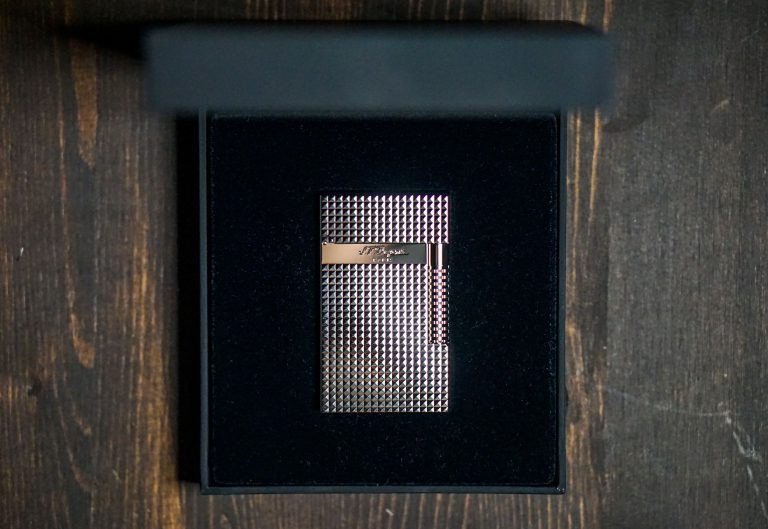 It's hard for me to talk about the design of any S.T. Dupont lighter without being biased. I enjoy most of what Dupont releases; they have a whimsical elegance that sets them apart from most manufactures. With that said, there is nothing whimsical about this version of the Le Grand Cling. It is the embodiment of a classic Dupont design. The model I purchased was the Palladium finished Diamond Head design. The diamond head body design has been used by Dupont since the sixties, starting with the Ligne 1 design. But the most notable feature, the "ping," wouldn't come along until the launch of the Ligne 2 in 1977. Will the heritage of Dupont lighters past, and the addition of the Le Grand dual flame, Dupont has come full circle merging past design and modern function.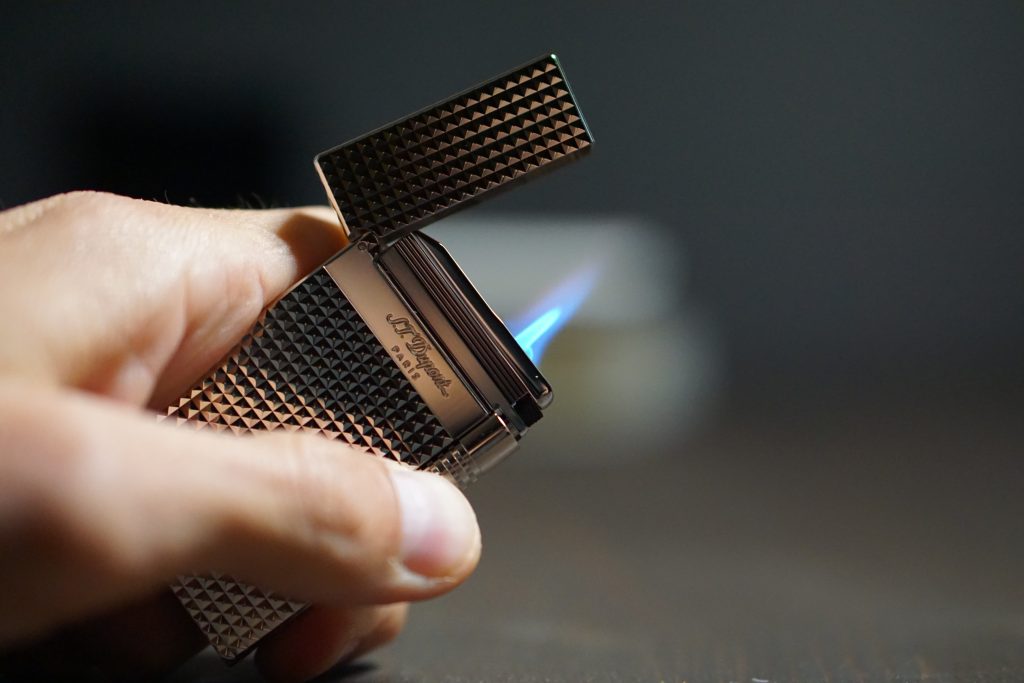 CONSTRUCTION
The product quality is exactly what I would hope to get from Dupont. The lighter has heft and feels very substantial compared to any other lighter I have, and it comes in at a nice 35.5 grams on my home baking scale. The seams are tight and almost disappear in the diamond head design when the cap is closed. The diamond head body gives you enough grip to open and close the cap securely with only one hand. But be warned: if you purchase the palladium finish, it is a magnet for every finger print and smudge. 
I do feel like the packaging was a bit of a let down. The lighter came in the outer shipping sleeve with the barcode, serial number and some dealer information. The box for the lighter is a matte black, dense cardboard material with a molded inner pack liner to hold the lighter in place. The liner is a thin plastic covered in felt, which can be removed to hold your tool, how-to pamphlet and registration card. And this is how Dupont has done it for years, but it does seem outdated and underwhelming for the price of the product.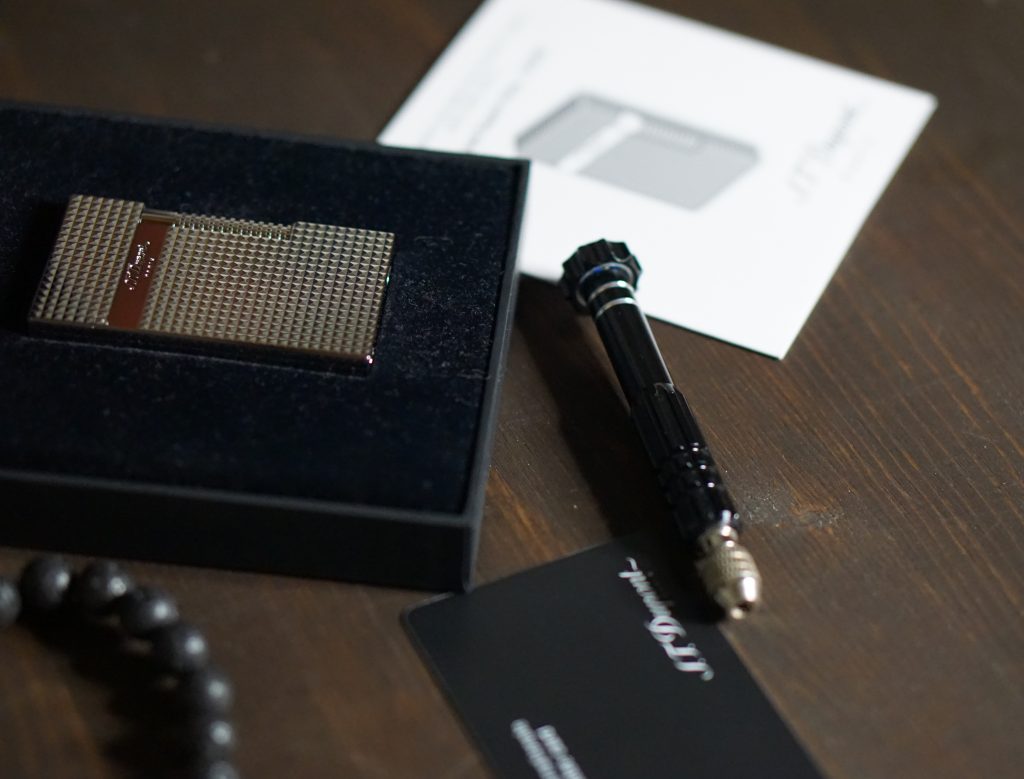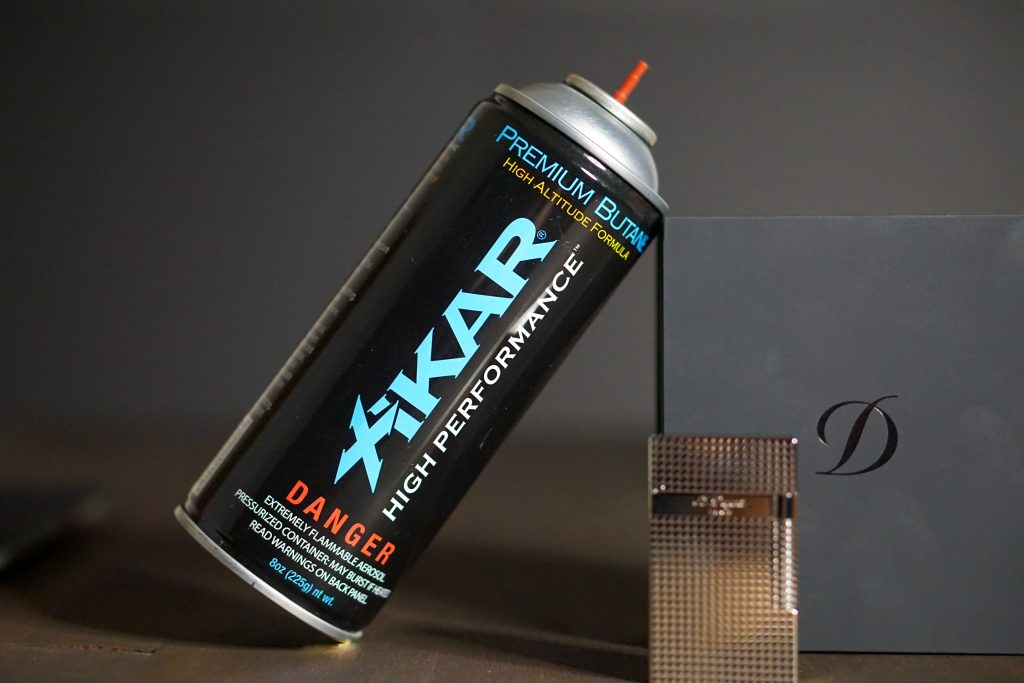 FUNCTION

It does what it was designed to do and does it well. The soft flame action is responsive, and the height adjustment works to keep the flame at your preferred height. The same valve is used to simultaneously adjust the torch function of the lighter, which is initiated by lifting the striking wheel up after you have started the soft flame.
For upkeep and daily use, the Cling uses the same flints and gas recommendations as the original Le Grand line; this being the "Red" flints and gas. This is a topic that I feel divides a section of the Dupont owner community. Dupont strongly suggests you use their products when adjusting, refilling or maintaining your lighters. I do not think this is necessary in all cases. I do stand by the flint recommendations, as I have had issues in the past which could have been prevented by using the correct flints. But when it comes to gas, I completely disagree. I have never used Dupont branded gas in any Dupont lighter I've owned, to include the Cling. I've consistently used Xikar's High Performance butane for years without any negative results. So, for those of you worried about the cost or scarcity of Dupont butane, check out Xikar instead. It is much easy to find and much less expensive.
PING OR NO PING? THAT IS THE QUESTION.
This seems to be the question on everyone's mind and rightfully so. Dupont advertised this as the love child of the Ligne 2 and the Le Grand — the best of both worlds — and in the case of my lighter, I think they have achieved just that. It "pings" and does it well. When I first opened the Cling, I was a bit underwhelmed, but I may have been too delicate with it. Flick it like you would your trusted Ligne 2 and you will be met with the resounding "ping" you are accustomed to. Going back and forth between my Ligne 2 and the Cling, I prefer the sound of the Cling over the Ligne 2. But like all things hand-made, no two items are alike. If you get the chance, I would head to your closest Dupont privier and try out some models in person.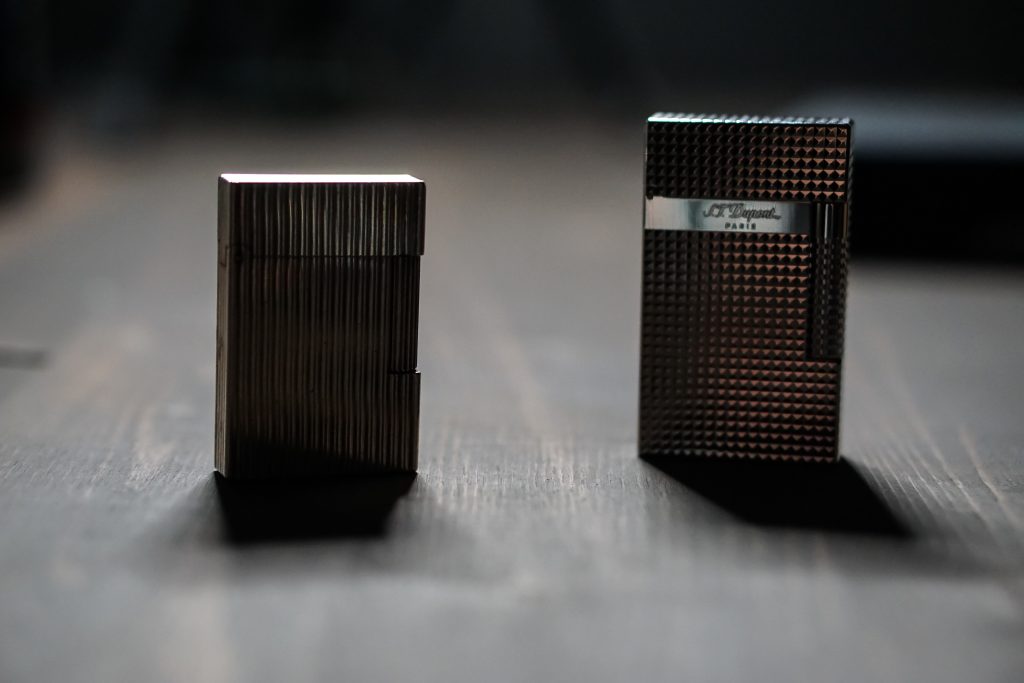 PRODUCT PERFORMANCE

I won't go too far into performance until I 've added a few more hours of use, but as first impression go, it works as advertised and does it with style. Like most soft flames, it is knocked down easy by a stiff wind, but the torch flame holds up. And as for butane, I have about thirty minutes of burn time on the first tank, and it is still going strong.
REAL WORLD EXPERIENCE

Be prepared for lots of questions and passing around at the lounge, if you are brave enough to do so. Dupont always helps as a conversation piece anywhere you light up a cigar.
INITIAL RATING BREAKDOWN
Product Design  ………………………………………………  0.4/ 0.5
Product Usefulness  ………………………………………..  0.8 / 0.8
Setup Process  ………………………………………………..  0.5 / 0.5
Product Experience  ………………………………………..  6.0 / 7.7
Personal Enjoyment  ……………………………………….  0.5 / 0.5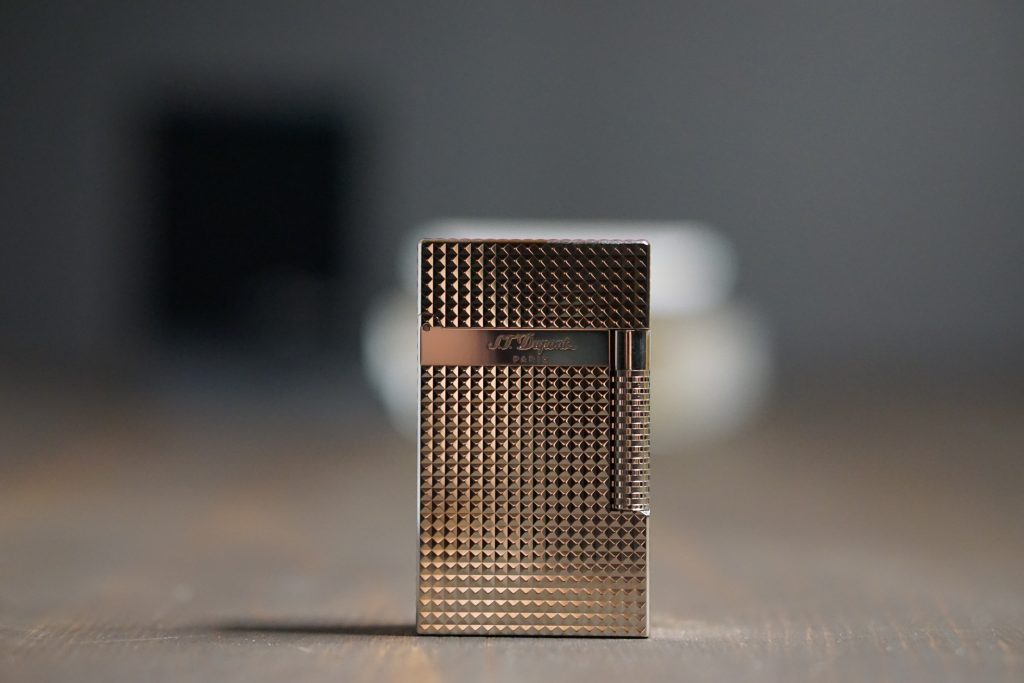 TREAT YOURSELF THIS HOLIDAY SEASON.
For those of you not familiar with Dupont products, there may be a bit of sticker shock. But, like the vintage Dunhills and Duponts still floating around, these items are built to last. Treat yourself to something nice this holiday season that will last you for many more to come.
SIMPLY STOGIES RATING: 8.2 / 10.0